One of the nice things about being on summer holiday is that I have more time to do things that I enjoy. Such as blogging as well as reading other blogs too. It's the best feeling not to have to squeeze in these two fun things between working full-time and doing all the things. So today I'm excited to be joining the Monthly Musings linkup with Holly and Patty where the topic is Goals For The New Year.
To be honest I have been counting down the days until 2022 is over. I thought 2020 and 2021 were tough. But for us as a family, I would definitely say that 2022 has been way harder. I am so ready for a fresh new start and I am actually excited for a brand new year. So let's begin with our first question which is…
Goals For The New Year
DO YOU MAKE RESOLUTIONS/GOALS FOR THE NEW YEAR
In the past, I have been super vague about any resolutions and goals. Maybe about ten minutes before the new year rings in is usually the time when I have started thinking about goals for the new year (not very intentional of me!).
But not this year. This year I feel completely different and I have been really reflecting on some things that I want to change/improve or stop doing. I want to be much more hopeful and excited about the gift of a new year. I guess this is what happens when you get kicked to the ground by a bad year.
DO YOU HAVE DIET/EXERCISE GOALS
I started walking to and from work last year. And it has been great for my mental health as well as for some exercise. I also went along to a dance class towards the end of the year which I really enjoyed. So I'm hoping to go regularly next year. Dancing is my favourite type of exercise because it's so much fun that it doesn't feel like exercise at all!
DO YOU HAVE PERSONAL/PROFESSIONAL GOALS FOR 2023
One of my personal goals for this year is to go to bed earlier. I am such a night owl! But I really need to get more sleep both for the sake of my well-being and to eliminate that full set of luggage that I have under my eyes!
As far as professional goals for next year I really want to get on top of how we document the development and progress of the children at preschool. Up until this year, documentation was not really a big part of my role at preschool. But that all changed this year and going into next year I will be doing more. I'm totally up for the challenge now that I am getting my head around the process.
DO YOU USE A PLANNER? PAPER? ELECTRONIC? COMBO?
For me, it's a planner all the way! I love planners (or diaries as we call them here). My super sweet and thoughtful bestie gave me a Twigseeds 2023 diary. This gorgeous diary is illustrated by Kate Knapp who is an Australian artist and author. She uses pencil, ink and watercolour for her beautiful illustrations.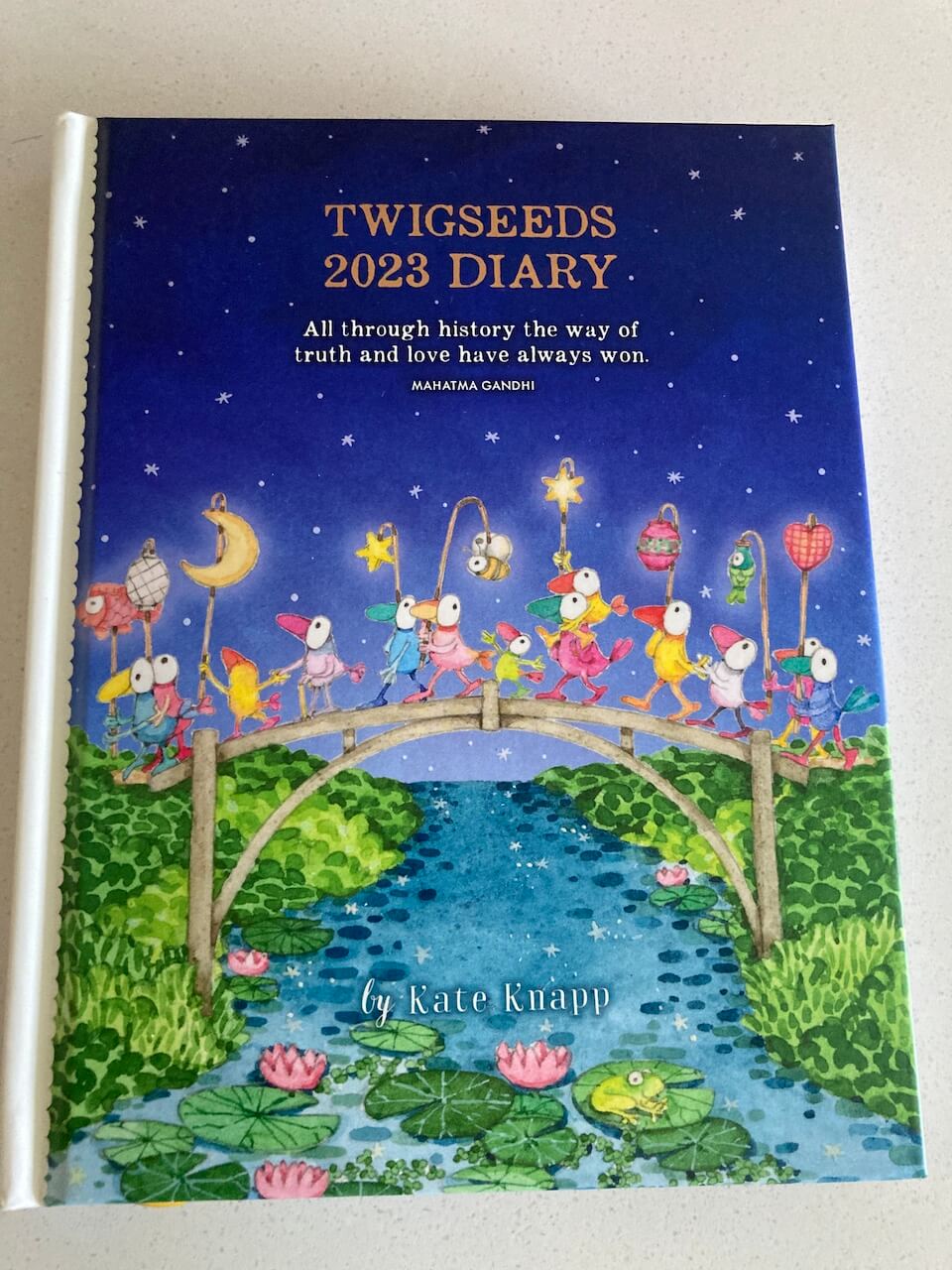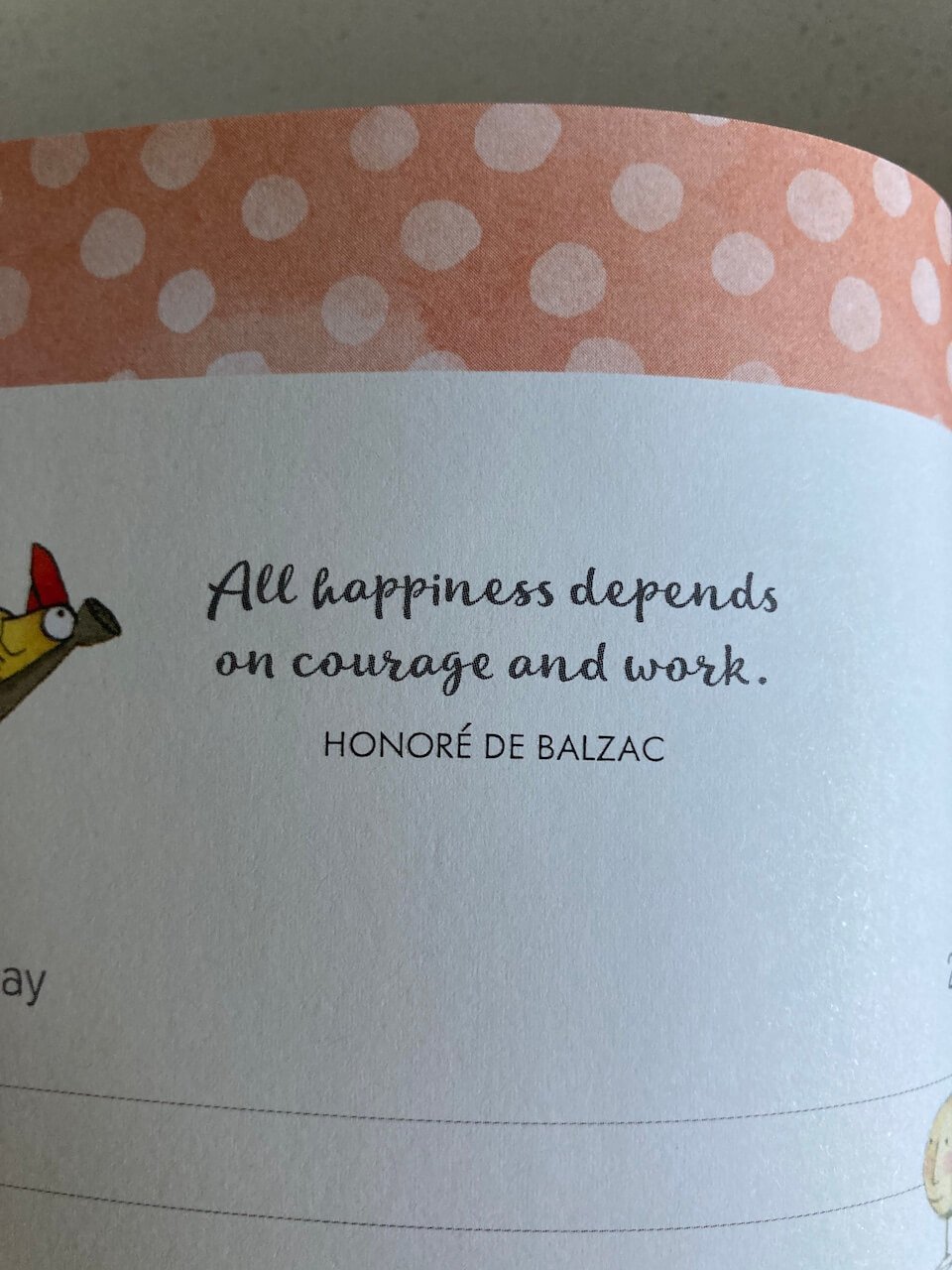 I have started writing things inside my diary. It brings me so much joy every time I open it! The cute images always make me smile and the quotes are just so inspiring. It's a happy diary for a happy new year!
DO YOU HAVE A WORD OR PHRASE FOR 2023
My word for 2023 is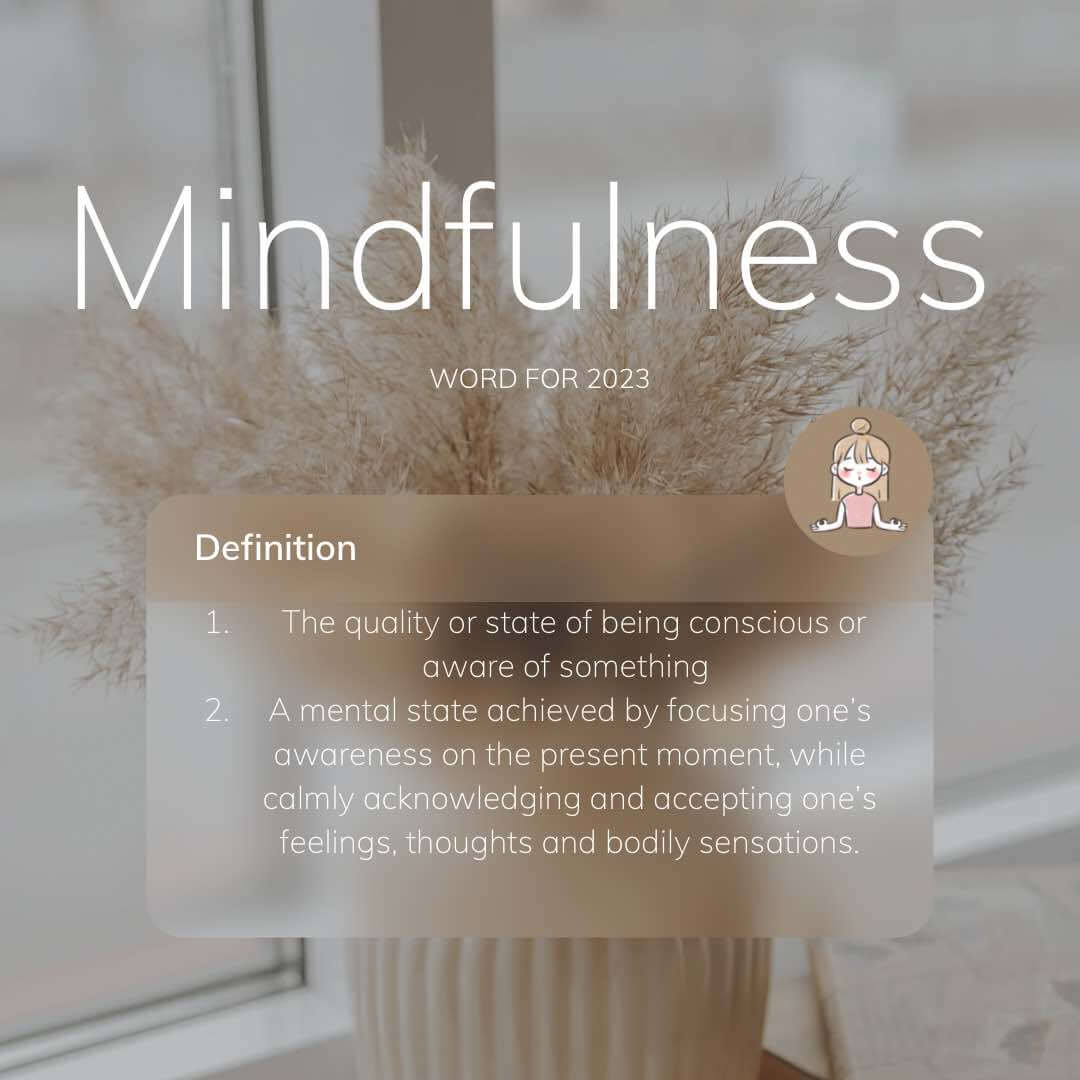 RING IN THE NEW YEAR OR ASLEEP BY 10 PM
For as long as I can remember I have always stayed up to ring in the new year. And for the past few years, my husband has had to work so I stayed up with my mum and my son. We would always wait for midnight and say "Happy New Year" then watch the midnight fireworks on television followed by the movie starring the Village People "Can't Stop The Music". I'm not sure why but they always play this movie on TV after the midnight fireworks but they do. This year things are different and so I'm going to go to bed by 10 pm. I want to get on top of my personal goal of going to bed early from day one 😉
FAVOURITE THING TO DO ON NEW YEAR'S DAY
I don't have a favourite activity or tradition for new years day. To be honest I kind of feel a bit down on new years day. Because after so many weeks of anticipation it means that all the festivities are over. So I'm looking forward to any ideas and suggestions.
ANY TRAVEL PLANS FOR 2023
Other than a few overnights stays here and there to celebrate anniversaries and birthdays. Nope, we don't have any travel plans.
THINGS/EVENTS YOU ARE MOST LOOKING FORWARD TO IN 2023
2022 was a year of changes and endings. So I'm looking forward to new beginnings in 2023. My son finished high school and he will be starting uni next year. He's so excited about getting his license, getting a part-time job and studying for his chosen career. So I'm excited for him, a bit nervous (ok…a lot nervous about the licence bit anyway) but I'm excited too…..really I am 😬
WILL YOU BE WATCHING ANY BOWL GAMES ON NEW YEAR'S OR AROUND NEW YEAR'S?
American football isn't televised here in Australia. I think that you can only watch it on paid sports streaming services. I have caught a few bits and pieces of the game on the news, documentaries and movies. It fascinates me to see all the gear that the players wear for protection.
Here in Australia, we have rugby league and the players don't wear helmets, padding or anything. I'm pretty sure that they only wear mouthguards. I'm not a fan of this sport but my husband is. I always cringe when the players smack into each other…..shudder!!
That wraps up the fun topic of goals for the new year! Thanks so much for stopping by today and I hope that you all have a wonderful New Year!!
Here's to 2023
I'm sure it will be a good one!