Hi friends! Thanks so much for being here today for another Friday Favourites link-up with Andrea and Erika. It's time to kick back, relax and embrace those Friday feels. While I'm excited that it's the weekend, my head is almost spinning because the week has just flown by so fast. I had a really great week and it was all about food, friends and fun moments.
And after such a lovely week, I have to admit that I don't feel quite ready to go back to work on Monday hmph! Nevertheless, I need to focus on the positives and be grateful for the two weeks' holiday that I just had. I am so happy that you have stopped by to have a read so let's jump into a quick recap and a few favourite moments from the week.
Resting Up!
I spent Monday at home watching more 9-1-1 and resting after feeling unwell on Sunday. Thankfully the strong antibiotics did their thing and I woke up feeling almost back to my normal self on Tuesday!
This was a good thing because a friend of mine invited me to have lunch with her at St George Sailing Club. I was so happy that I felt well enough to go out and actually enjoy the day pain-free! If you have ever had a sinus infection you'll know what I mean. They are no fun at all!
A Long Lunch
It was fun catching up over cocktails, a delicious lunch and some pretty stunning views of the water.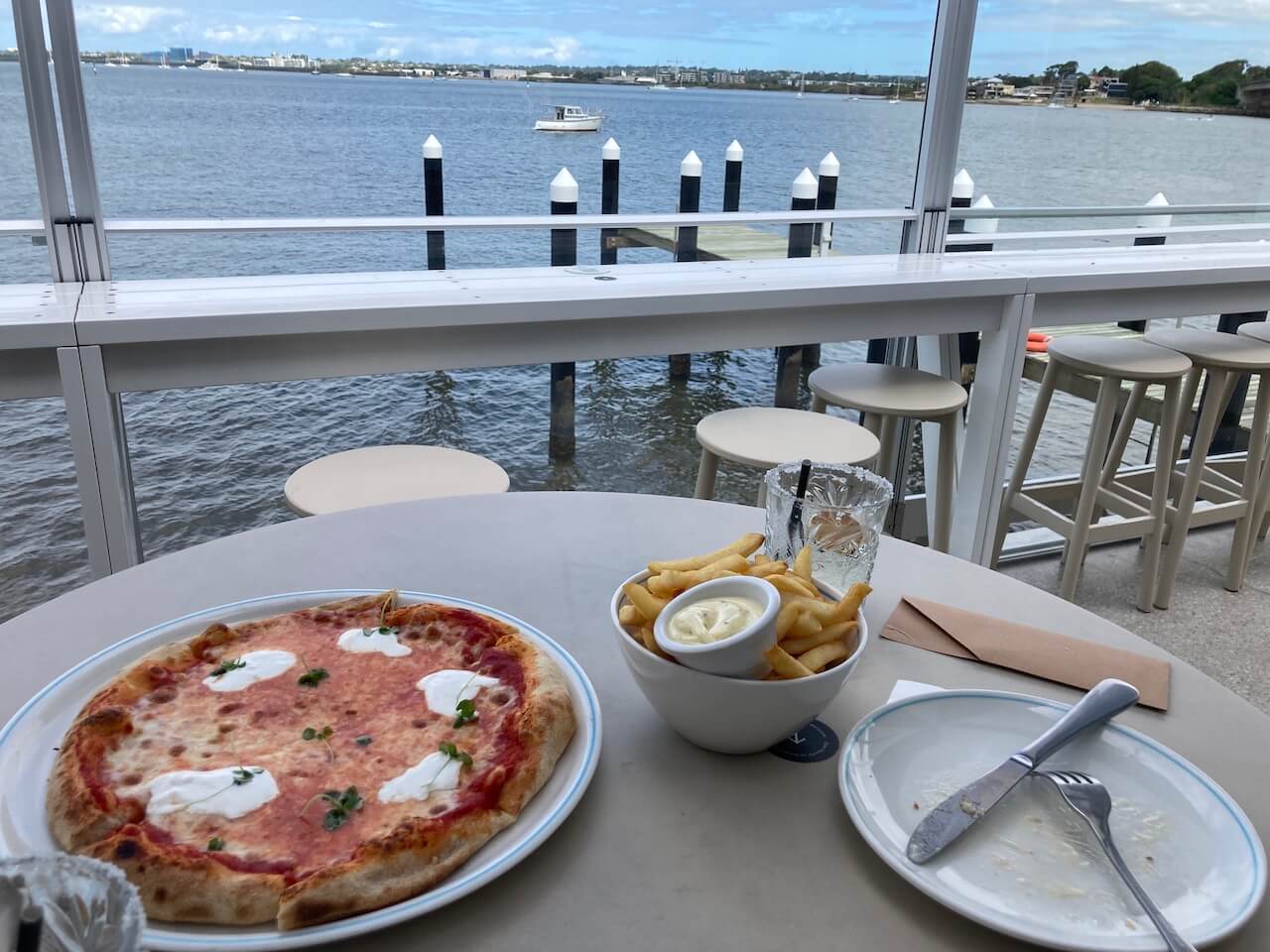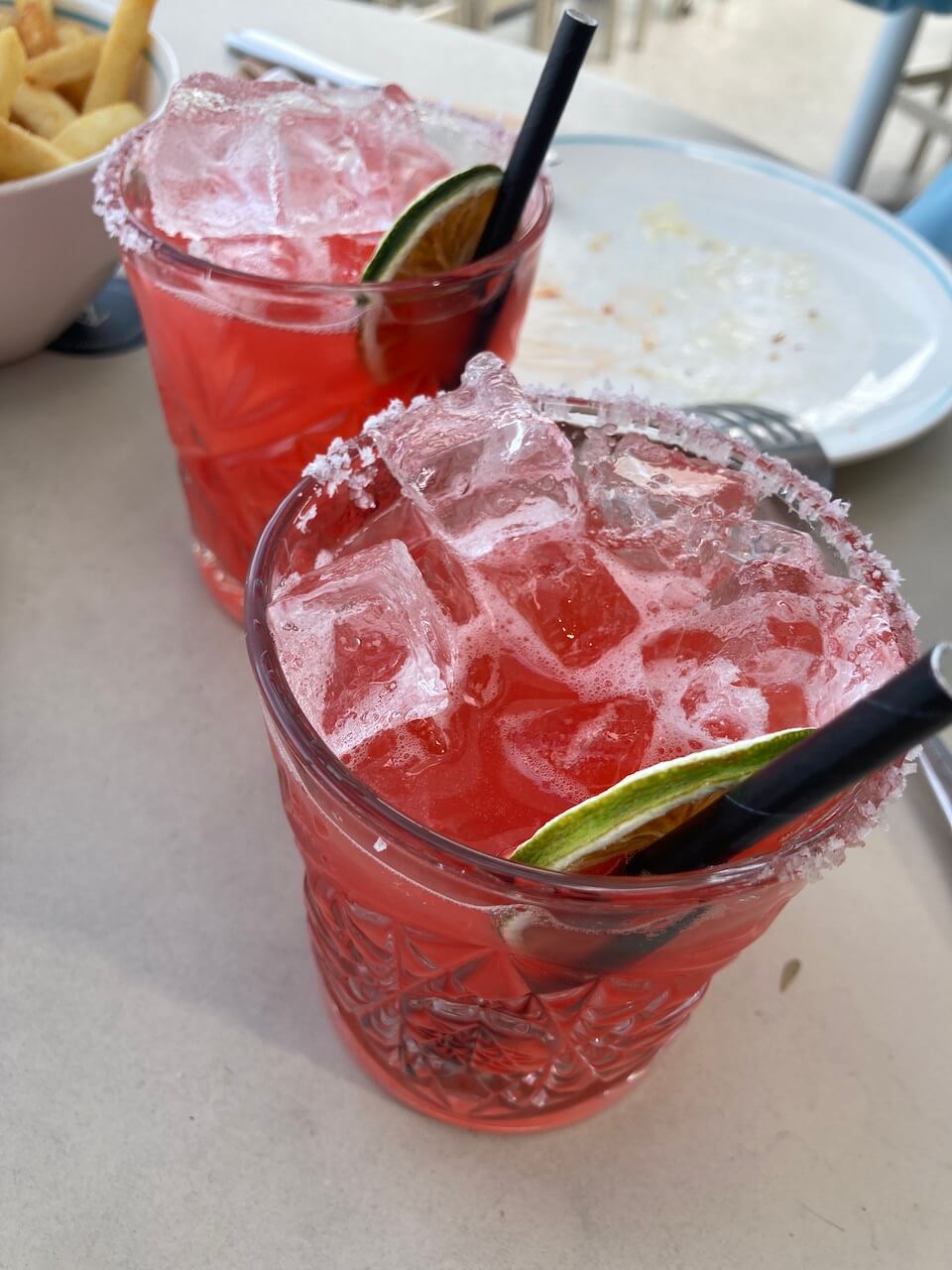 Afterwards, we went for a nice walk along the promenade admiring the views and the huge mansions. It must be nice to wake up to those views every morning!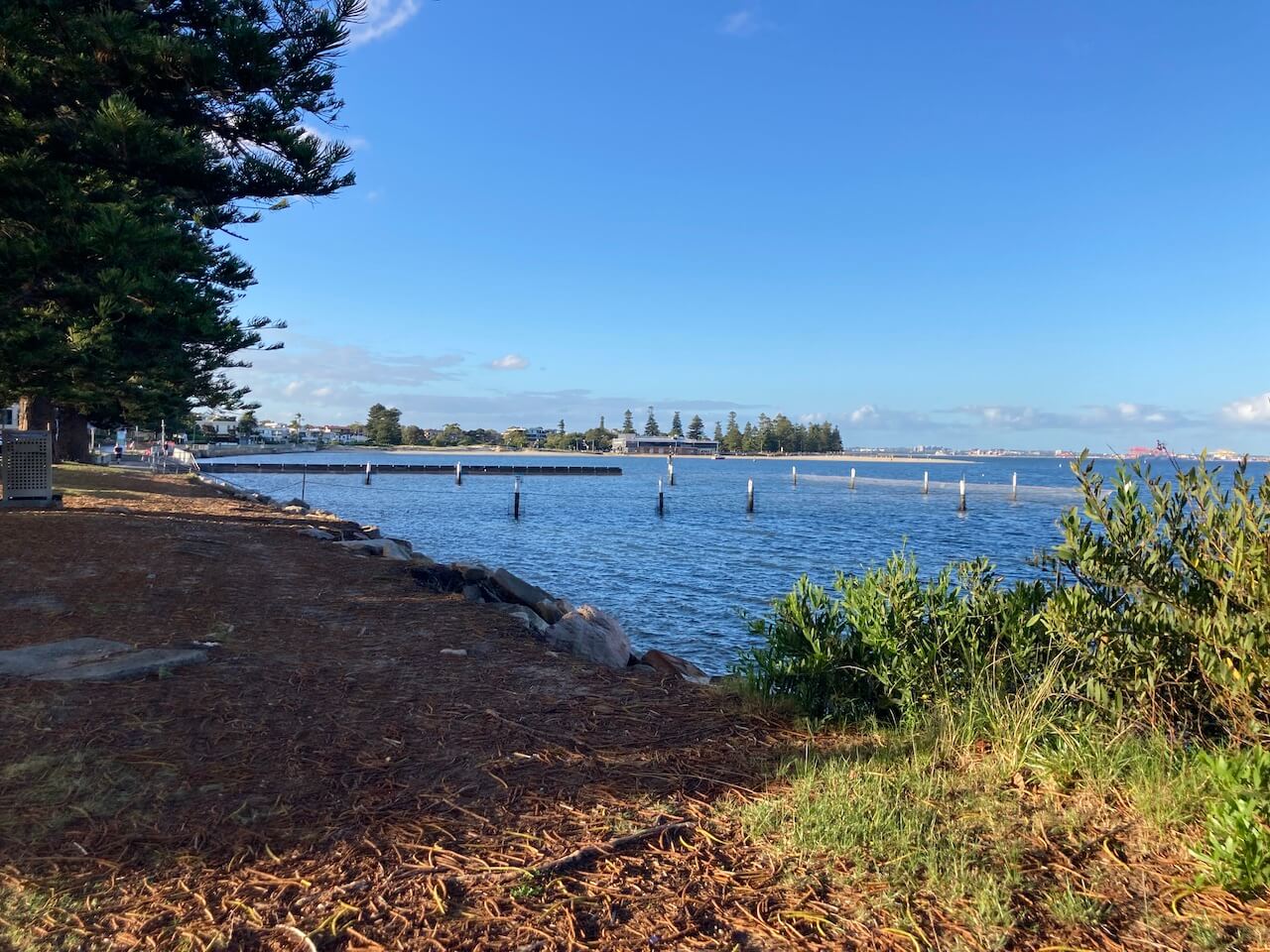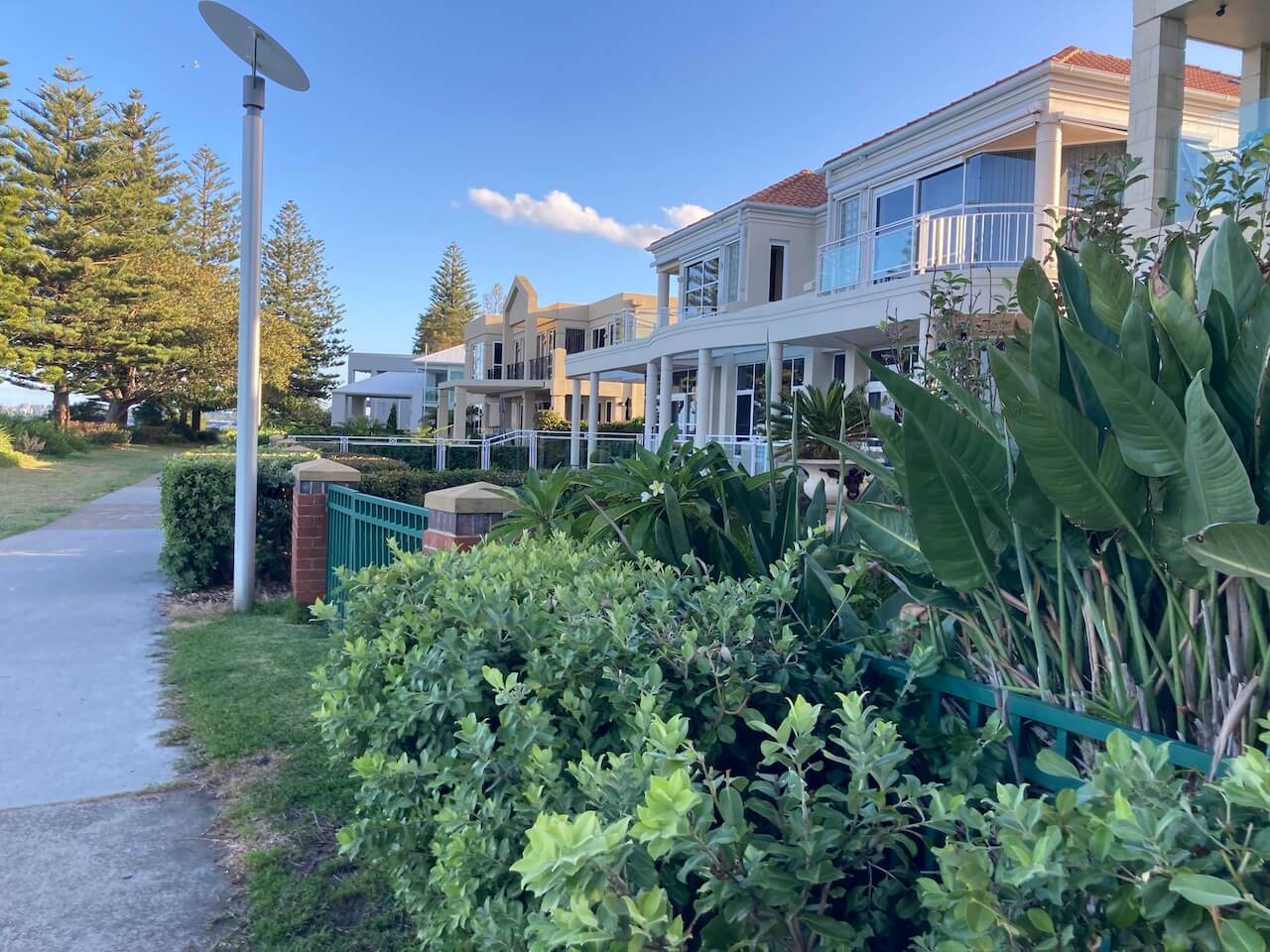 After I said goodbye to my friend I was going to catch an Uber home. But it was such a lovely afternoon that I decided to keep walking. Despite the hour-long trek, I felt really energized as I made my way home, enjoying the glorious sunshine and feeling grateful for the beautiful autumn day.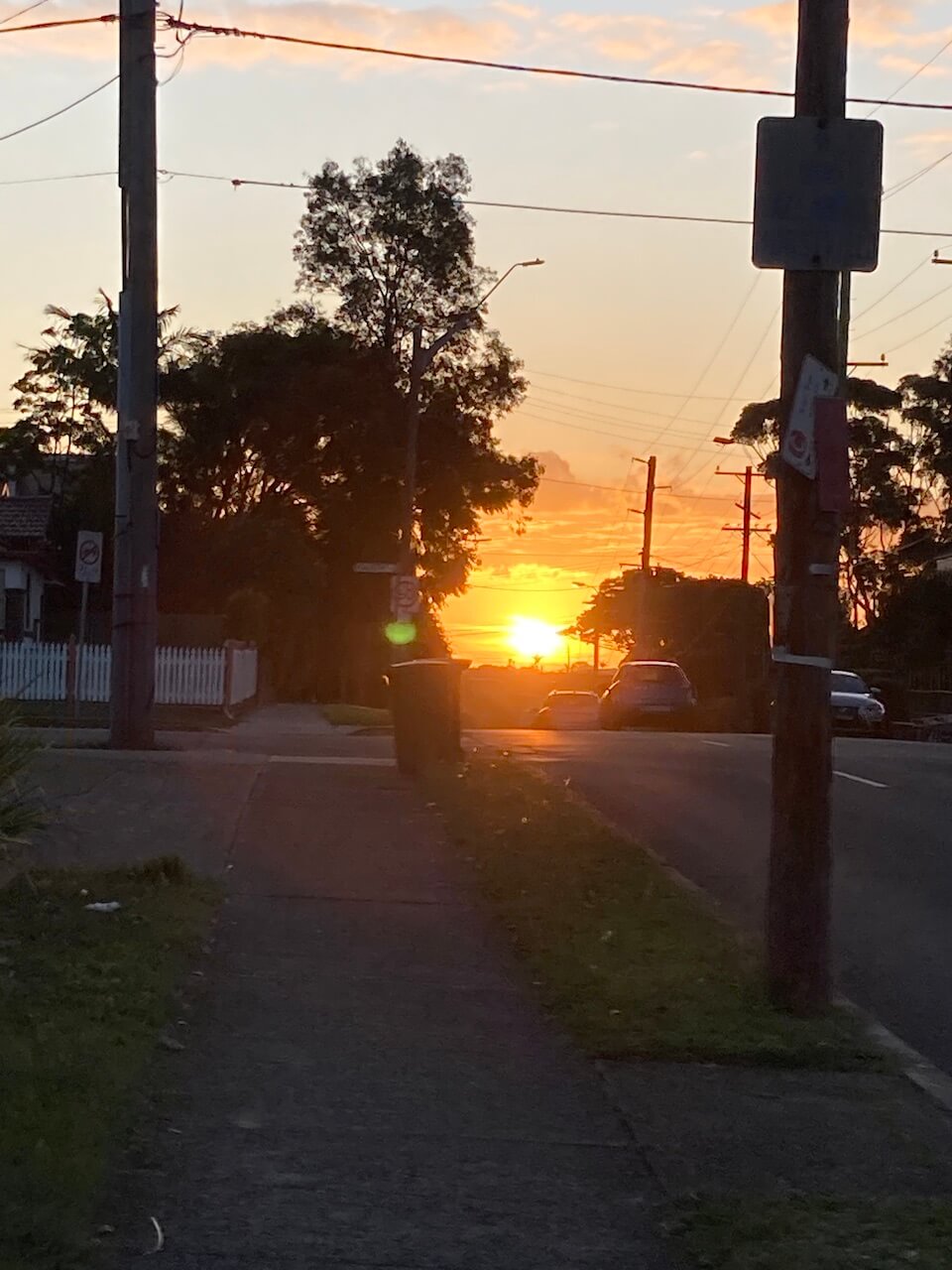 Date Night
Wednesday Steve and I went to The Continental Bar and Bistro in Newtown and it was such a delightful place.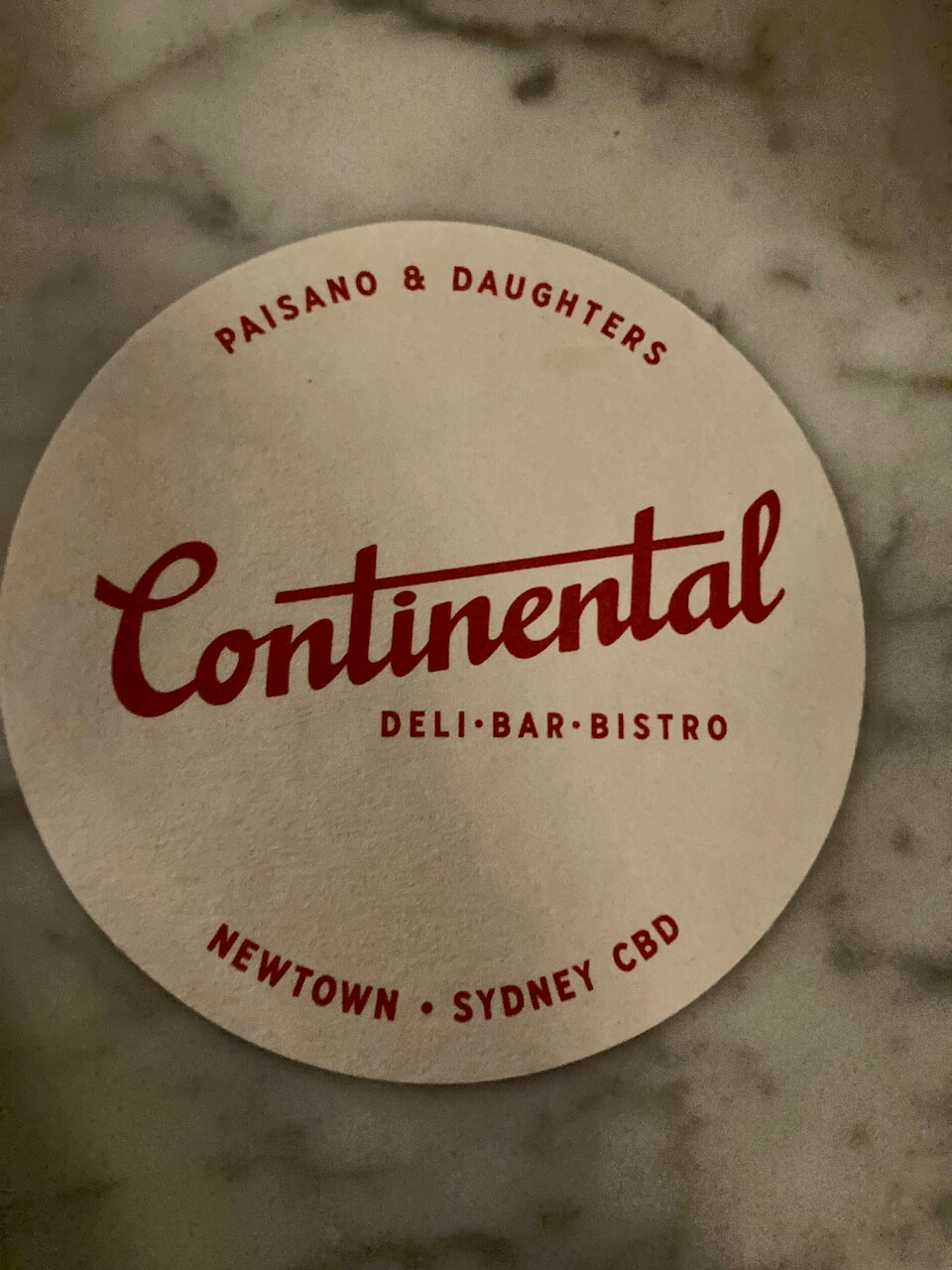 It had a warm, cozy, inviting atmosphere and the staff were so friendly. I love places like this where you feel so instantly welcome the minute you walk in.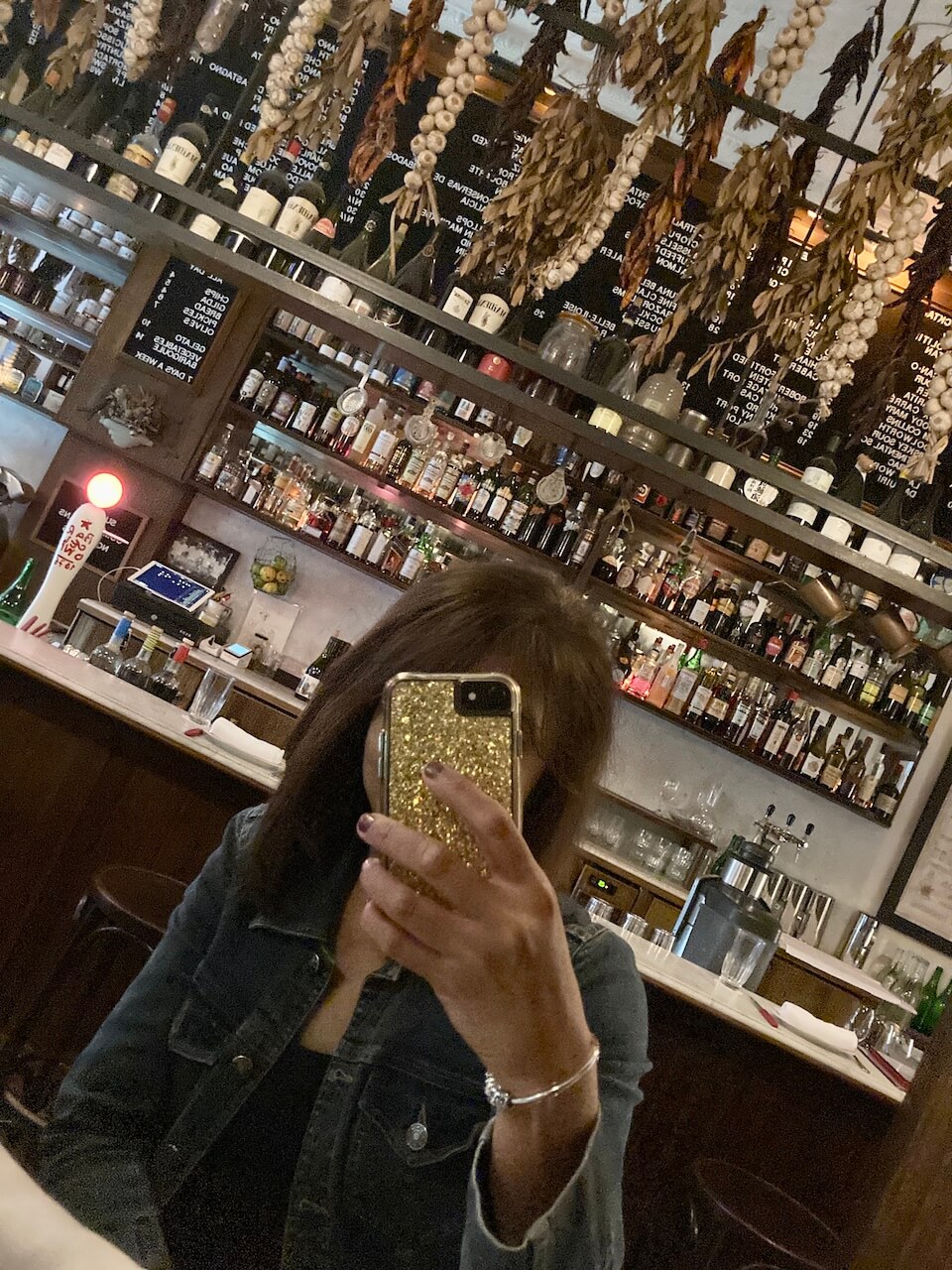 We shared a charcuterie board and it did not disappoint. From the variety of cured meats to the selection of cheeses and artisanal bread, every bite was such a treat.
I was blown away by how creative and innovative their menu is and I think that this is what sets it apart from other eateries. I loved how they serve up their signature cocktails straight from a can. And I enjoyed a seriously good mar-tinny with just the right balance of vermouth and gin.
For dessert, we ordered a flan in a can haha! which was really good. We had such a great night and we really enjoyed the fun and playful vibe of the bar. I thought that it was a really cute and unusual way to enjoy food and cocktails. Who knew that eating and drinking out of cans could be so exciting and delicious? I can't wait to go back!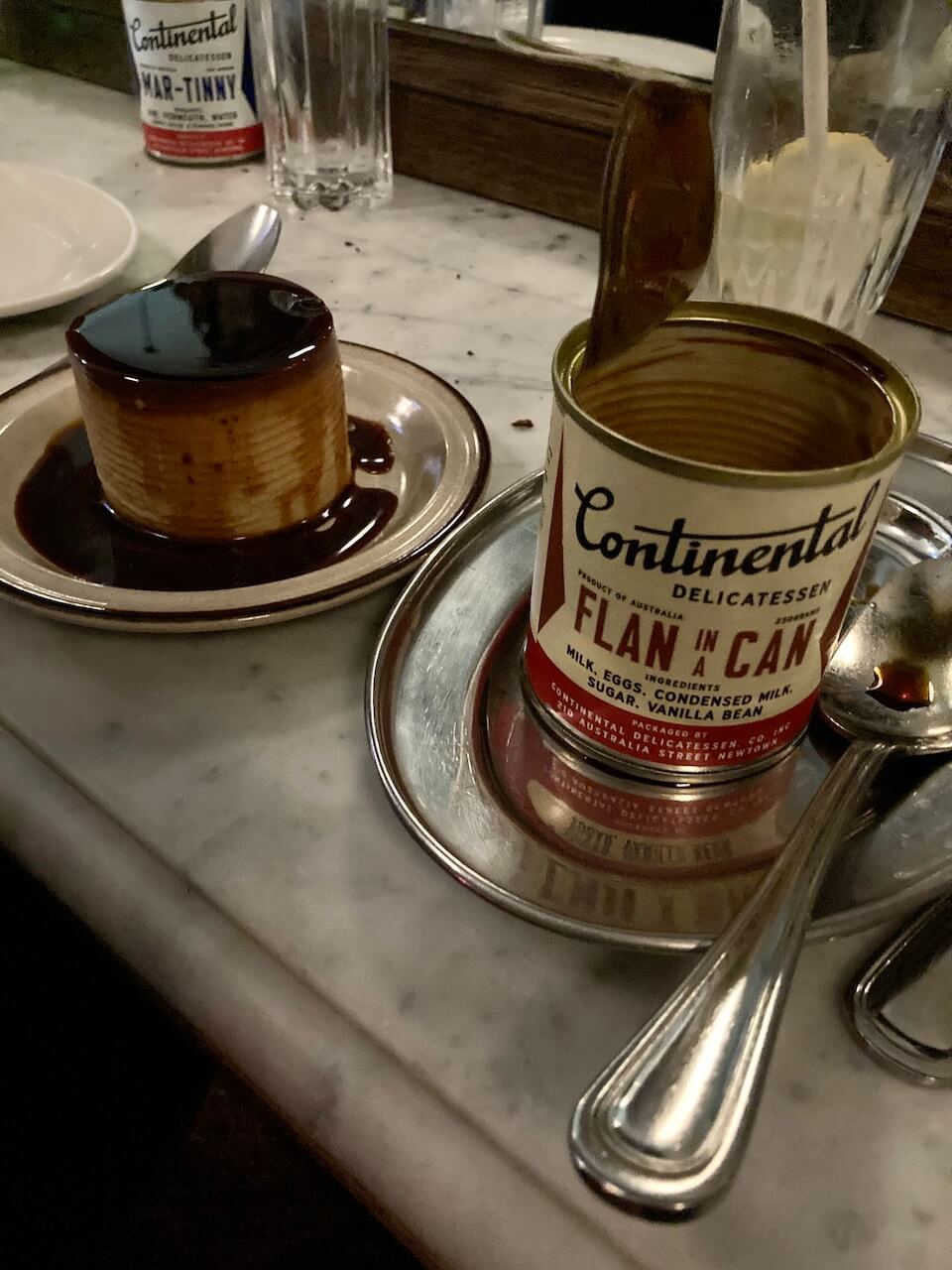 Shopping And Lunch
Wednesday I met up with my sweet bestie for a fun day out for lunch and shopping in the city.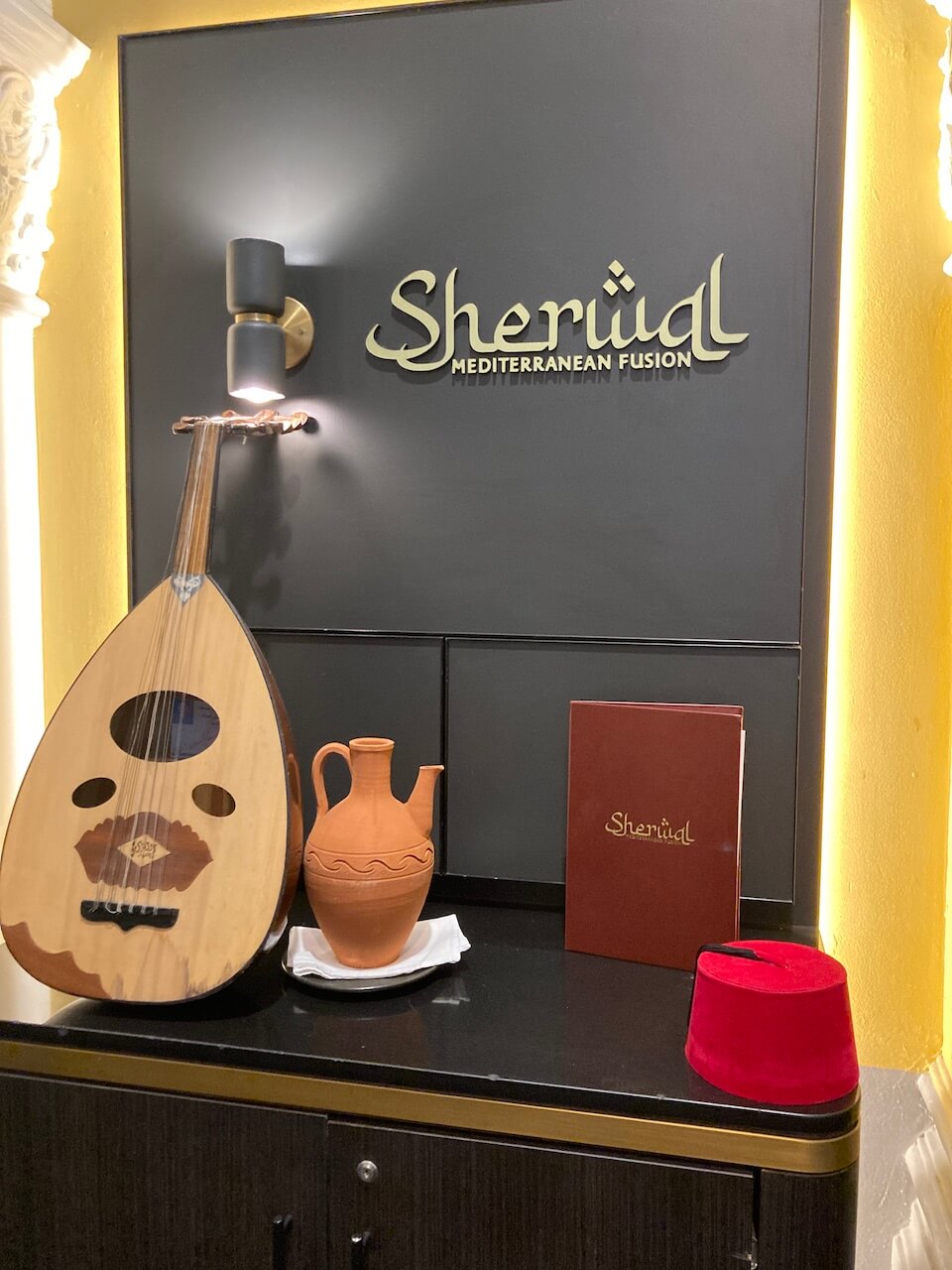 We had a nice long lunch at a Mediterranean fusion cafe. After studying the menu for ages because we couldn't decide what to eat. I decided on a  delicious hearty bowl of pasta and my friend ordered the chicken skewers.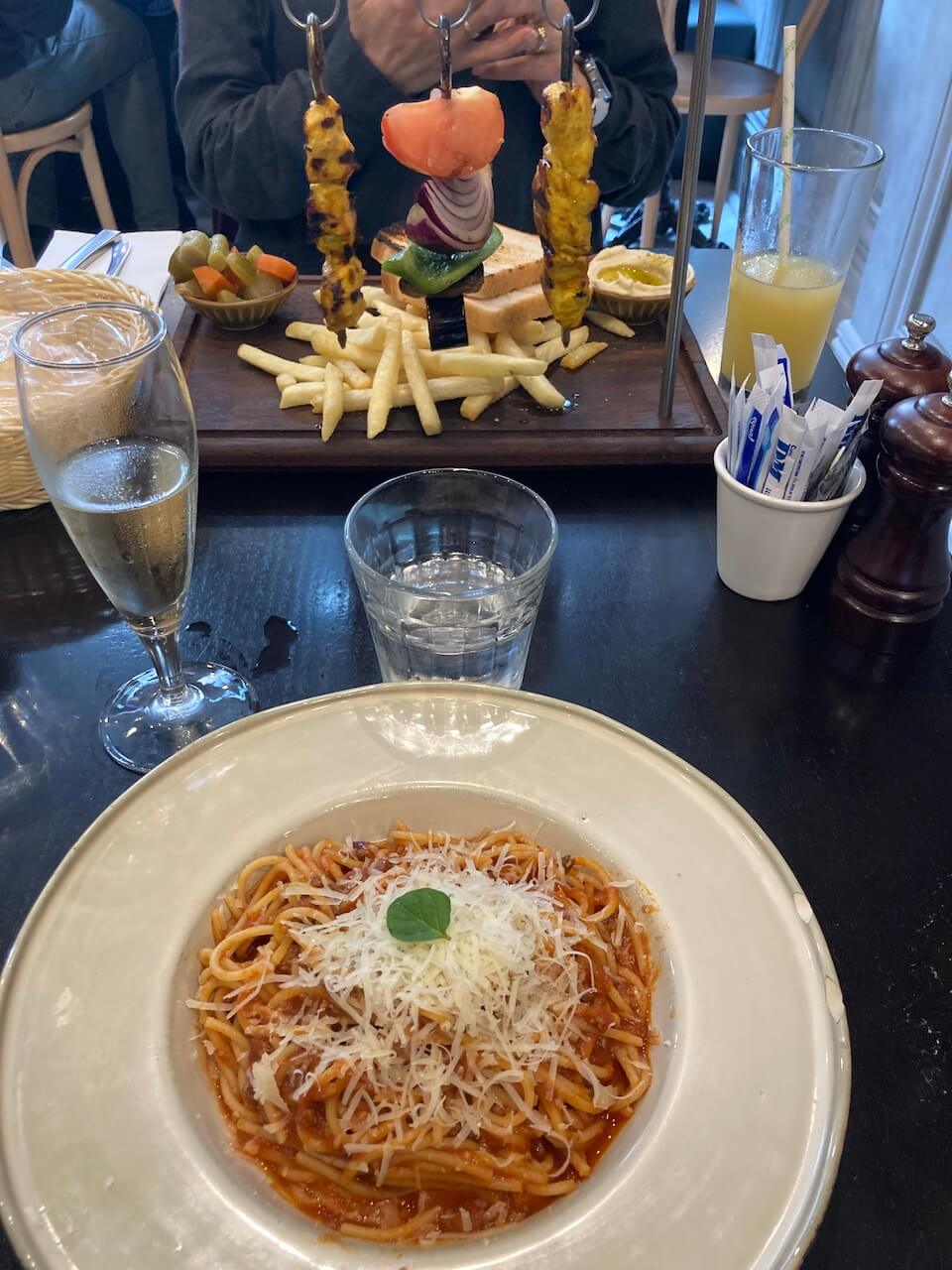 We looked around the shops for a bit more after lunch and we ended the day at one of my favourite shops called Muji. Where I bought a few more cleaning supplies and then we caught the train home.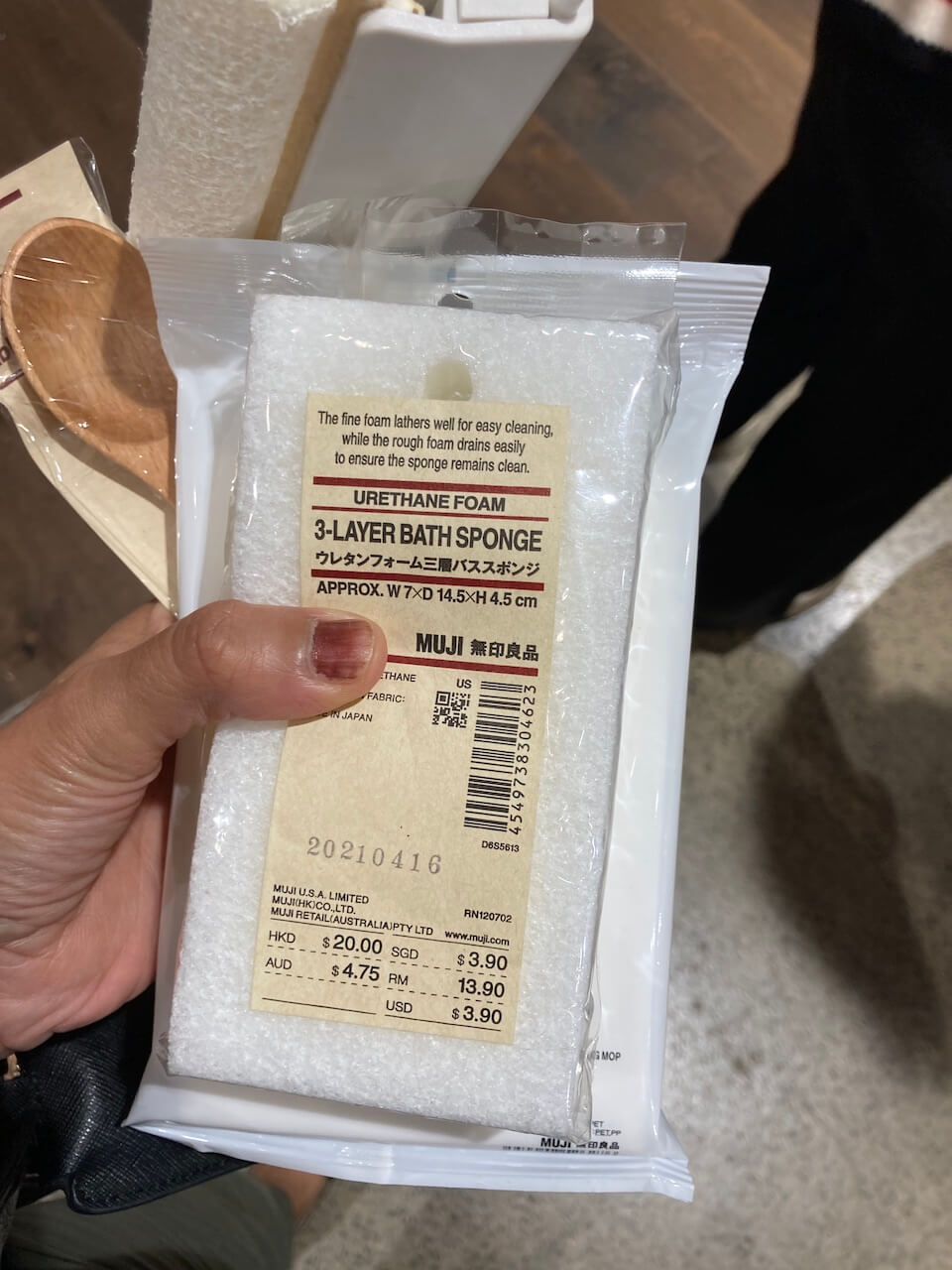 I had such a great time with my sweet kind friend, she has such a thoughtful kind nature. And I just love hanging out with her.
When I got home I think that I must have been inspired after buying some cleaning things at Muji so even though it was late I decided to clean the oven. Believe me, it really needed a good cleaning. I put on a movie on my Ipad to listen/watch and went to work scrubbing until it was sparkling clean and when I finished I felt like a total hero.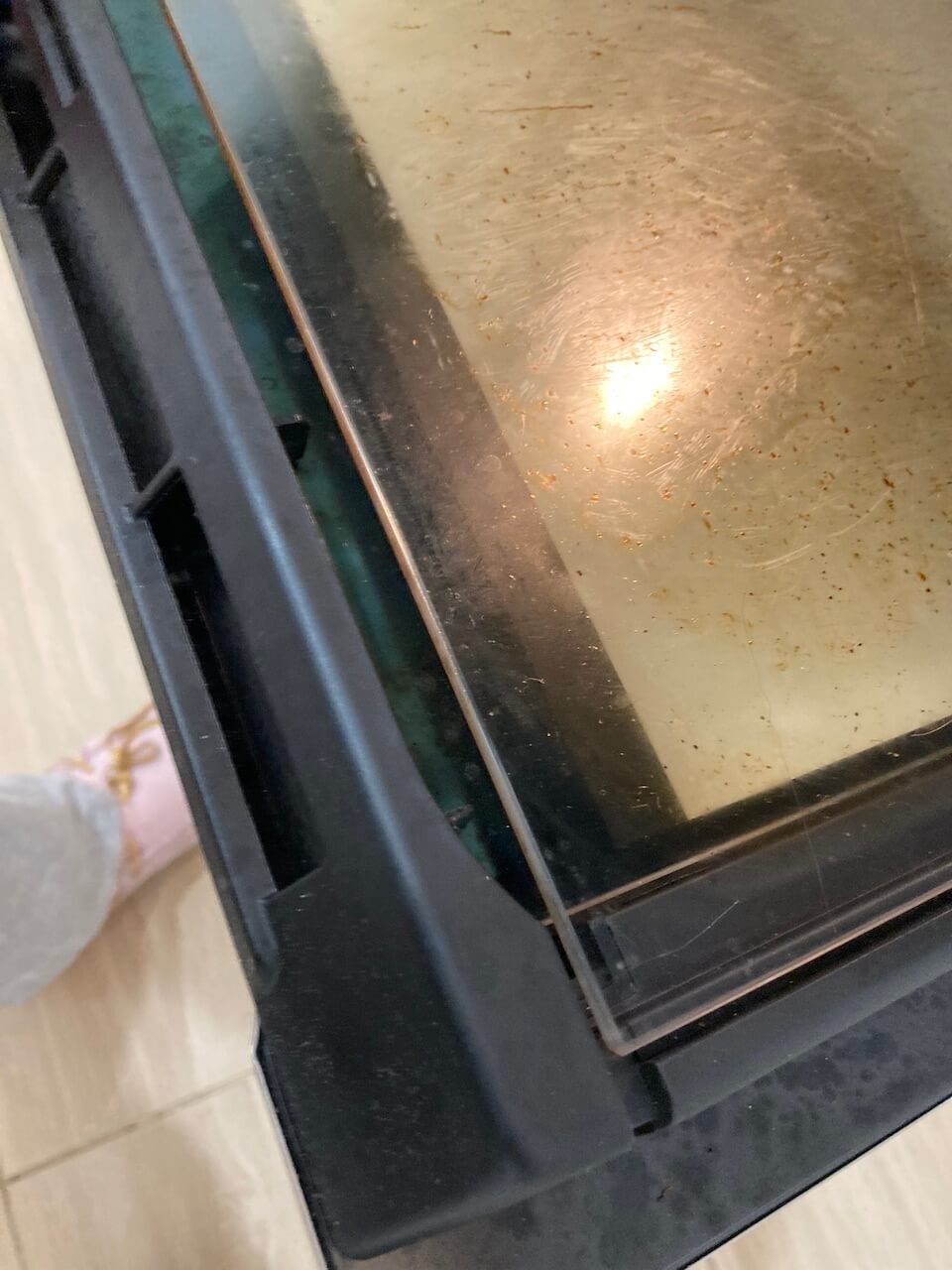 I didn't think to take a before photo of the oven and I only took a pic of the gross glass so I would remember how it fitted properly. It has some tricky clips on the side that gave me grief when I cleaned the oven for the first time when it was brand new a couple of years ago.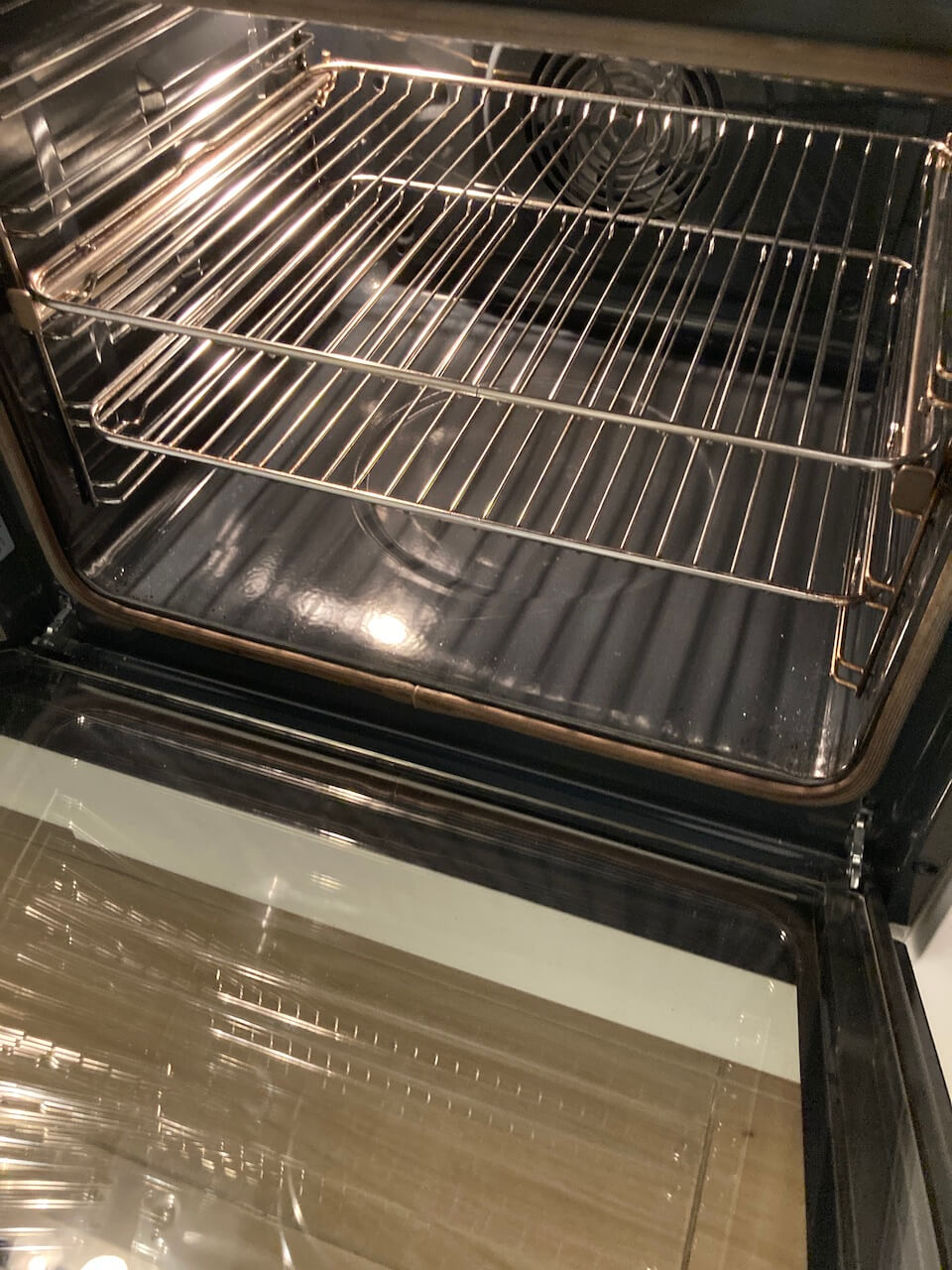 Even though it's a self-cleaning oven you still have to scrub the racks and the glass by hand. It's only the inside that cleans itself. Oven cleaning is not a favourite but a sparkly one sure is!
More Shopping
Today I caught up with another lovely friend and this time we hit the shops at Bondi Junction. This bubbly friend of mine is a total cosmetics guru and she's an absolute expert when it comes to beauty products.
I always love learning new tips and tricks from her. Plus she is so much fun to be around. We've known each other for over twenty years, and even though there have been periods of time when we haven't seen each other, we always manage to pick up where we left off.
I had a really great week and it was so much better than last week when I was feeling sick. It felt amazing to get out and be well enough to enjoy some fun things and try new places to eat. But what truly made this week special was hanging out with some wonderful friends. Having friends who lift you up and make life more enjoyable is one of the best things in the world!
I am going to soak up every single minute of my last two days before I go back to work on Monday. Hopefully, I'll shake off the back-to-work blues and by the time Monday rolls around I'll have a brighter attitude! Fingers crossed.
I hope you guys have a great weekend!