Happy almost weekend, friends! I am beyond ready to recharge and unwind after a long week. The week sure does feel like it has gone by in a flash. Yet I remember waking up on Monday morning and Friday felt like it was an eternity away! Anyway, it's great to be back again on this very rainy Friday. And as usual, I'm linking up with Andrea and Erika to share some of my favourite moments of the week.
More Birthday Surprises!
Well, the birthday surprises kept on coming! I went to my cousin's surprise birthday lunch on the weekend and I came home with some birthday presents for myself that her family gave to me! I totally didn't expect that at all and I was so touched by their kindness. They gave me the most beautiful Swarovski rose gold bracelet as a gift.
And I love that it goes so well with my watch.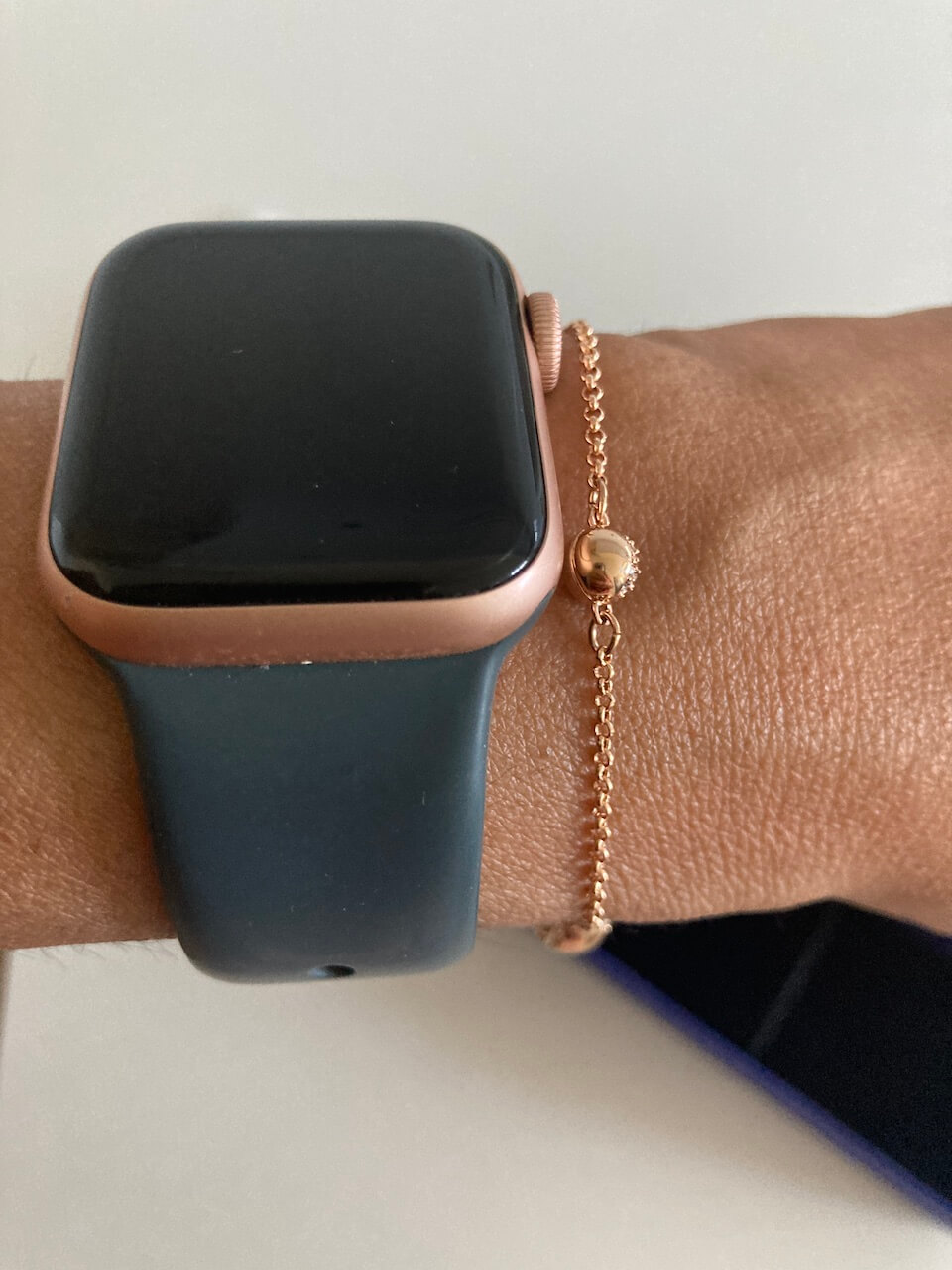 In addition to the bracelet, I also received a lovely candle and a luxuriously soft scarf. So many beautiful surprises!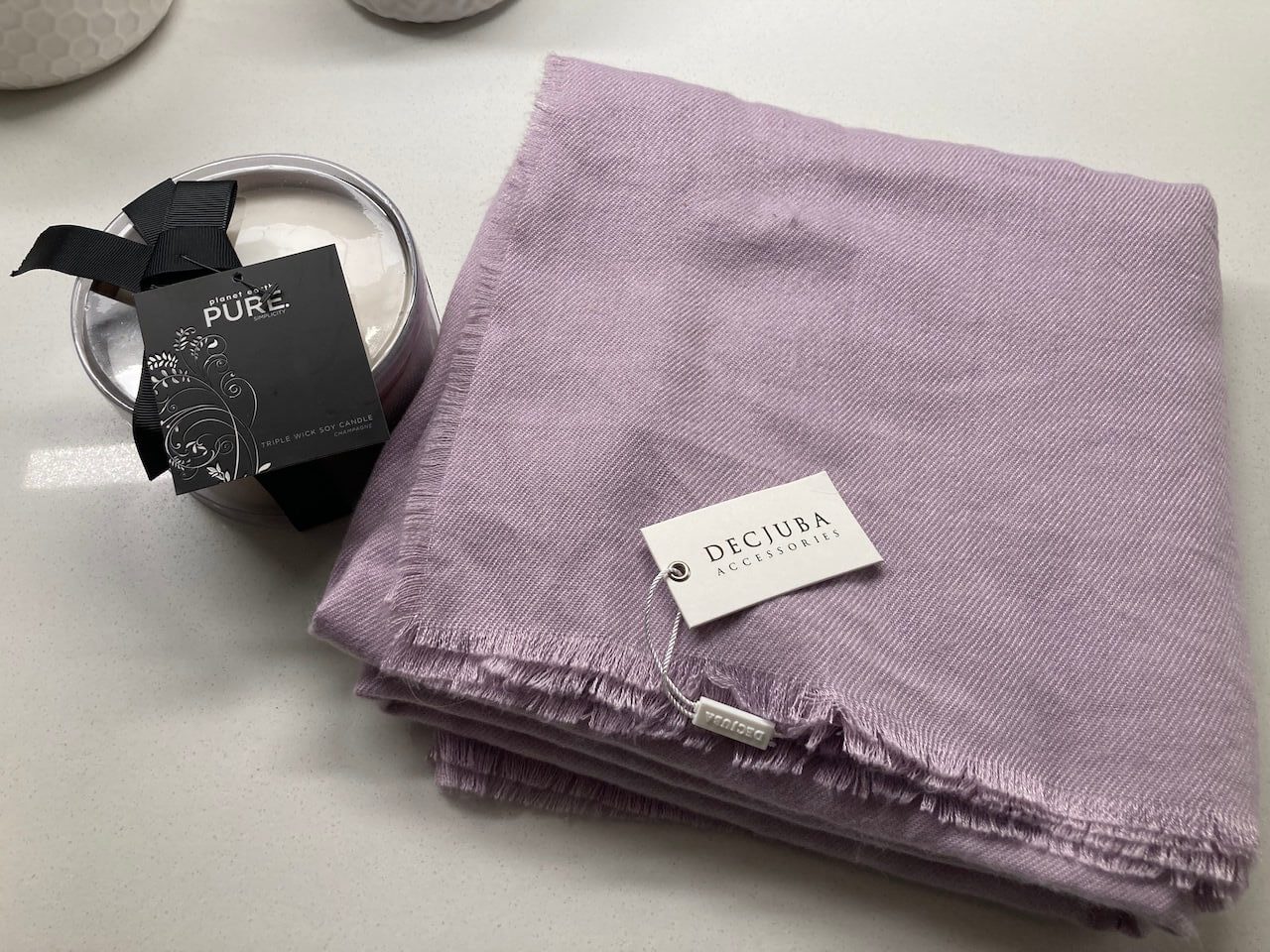 They also gave me this delightful card which made me laugh! It's so cute!!
Pork Knuckle Dinner
The last time I went to Costco was almost two months ago. And I made sure to buy a couple of pork knuckles. They are such a deliciously simple meal to put together so quickly and easily. The knuckle comes pre-cooked so all I had to do was rub oil on the skin, add salt then pop it in the oven for about an hour.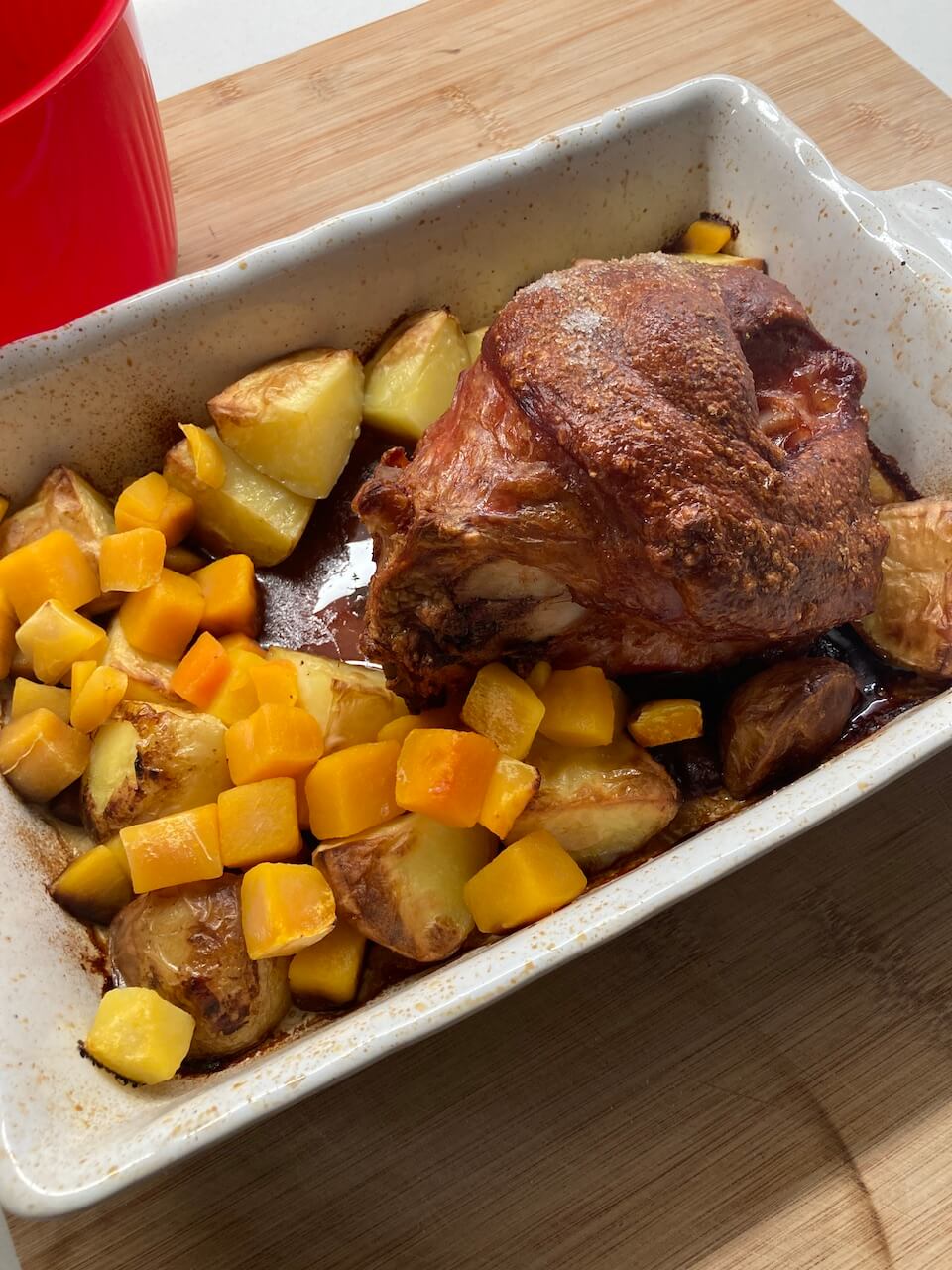 Once it was ready oh my goodness that crackling was something else! It was so crispy! All I had to do to complete the meal was to quickly chop up some potatoes and pumpkin. Then I just threw them all in the pan with the pork knuckle. And as they cooked they soaked up all the delicious juices. This pork knuckle is one of my favourite go-to easy meals.
Wednesday Night Date Night
Steve and I went out for dinner on Wednesday night and I decided to wear a black pencil skirt and my cute leopard print sling-back pumps that I hadn't worn in ages.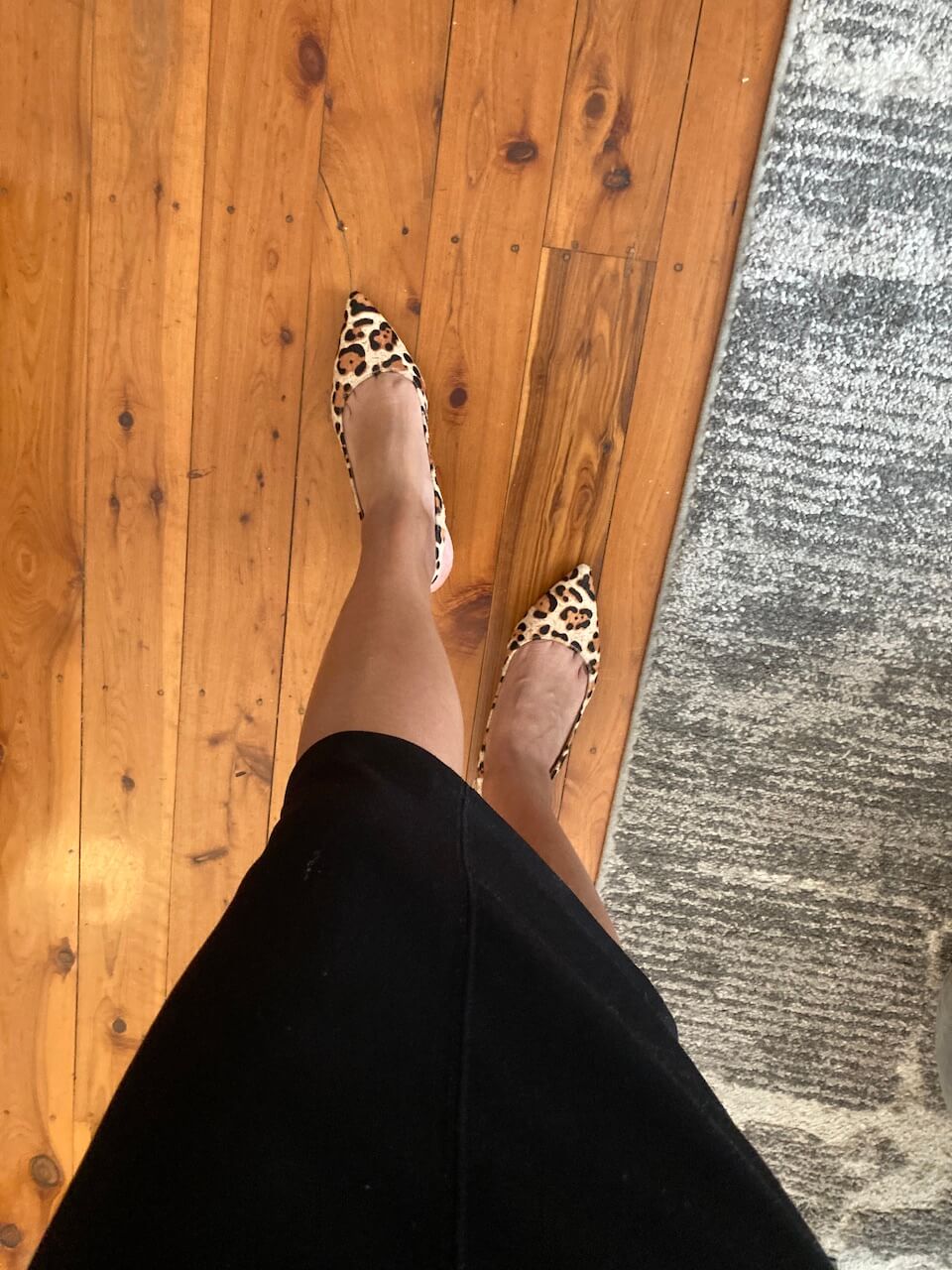 It was fun to dress up a bit after being at preschool all day in shorts, sneakers, a T-shirt and blue hands from the finger painting activity!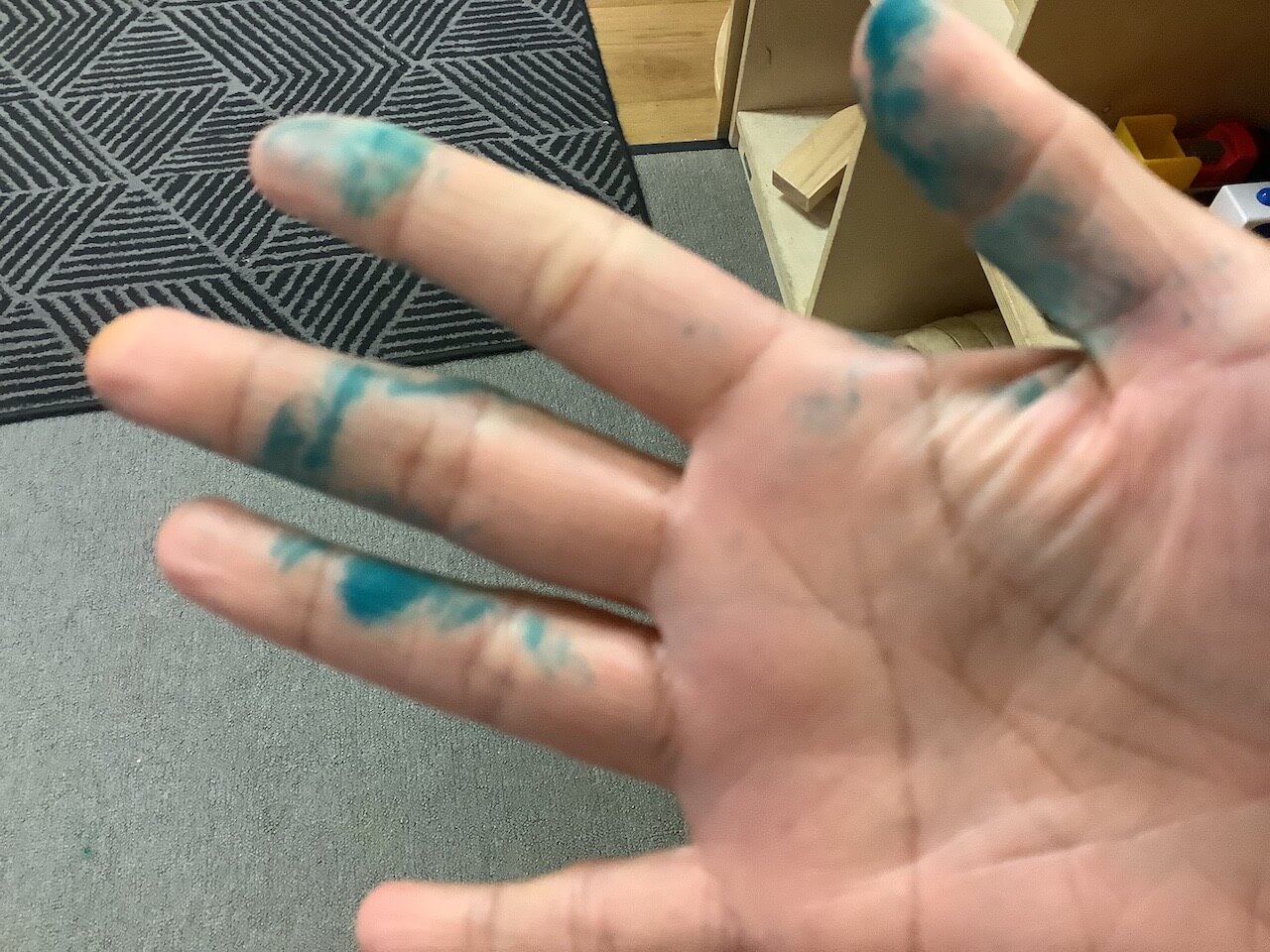 The view was beautiful. And we both enjoyed our meals as we watched the pretty sunset.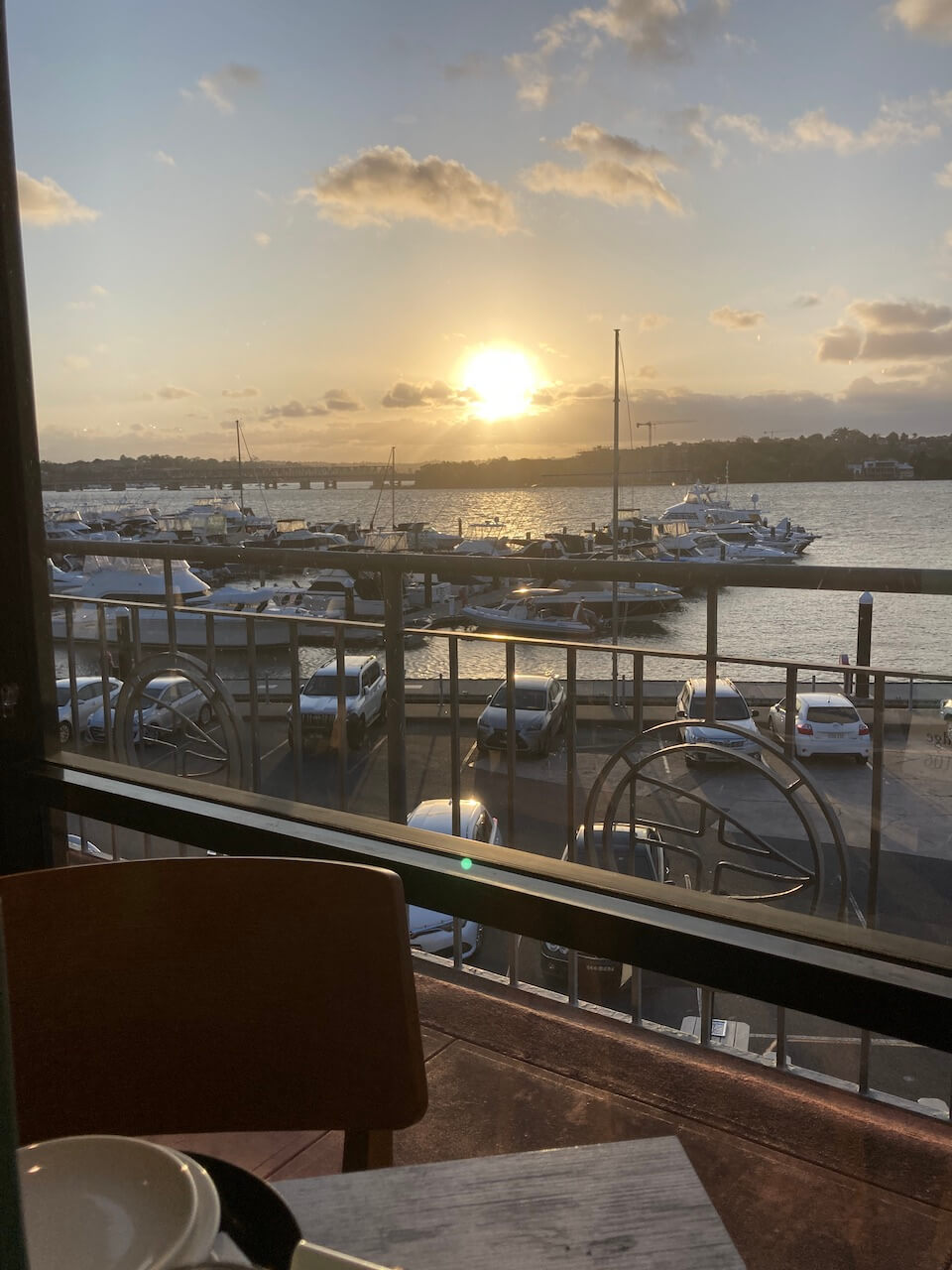 Favourite Moments At Preschool
I have a few favourite preschool moments to share with you guys this week. Look at this amazing hairstyle from one of our little preschoolers.
Her mum is so clever! Even though I tried I couldn't quite work out how she managed to create this work of art!
This week we also had another cute lunch box.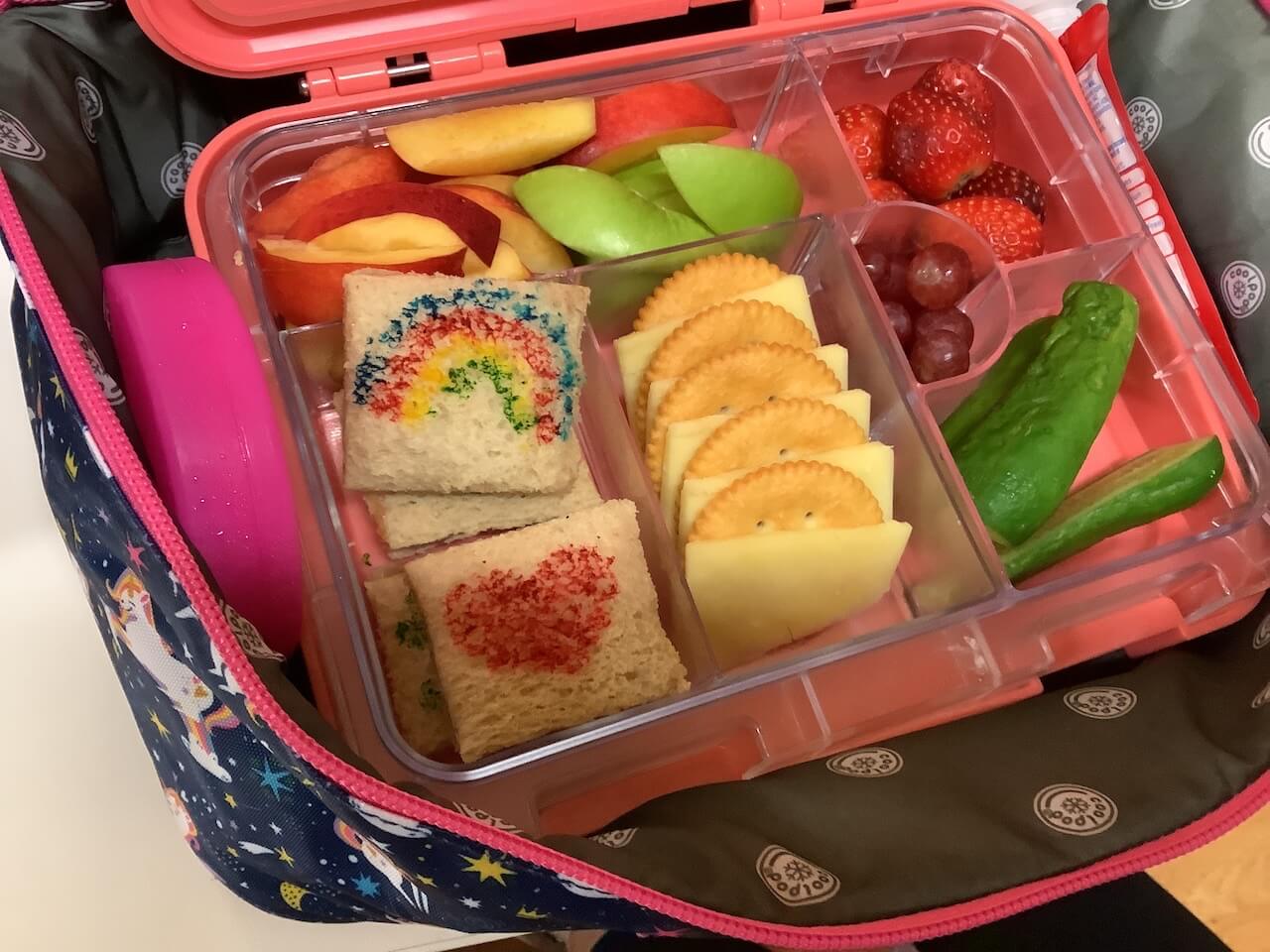 And another one of my big favourite moments of the week was a really fun incursion at preschool. We had a lion dance show! And two young guys came in to tell us all about the origins of the Chinese New Year and why the lions are so important.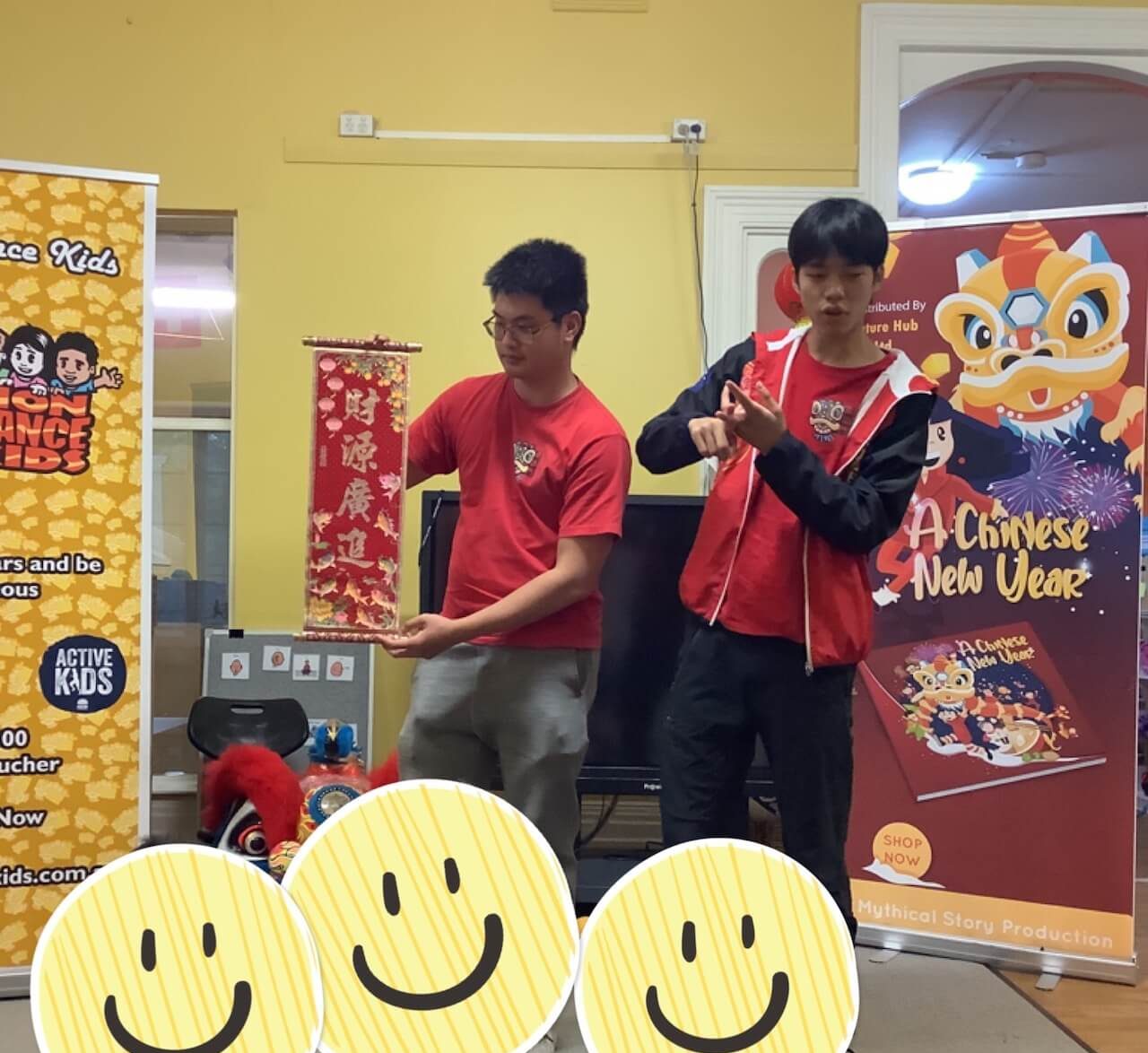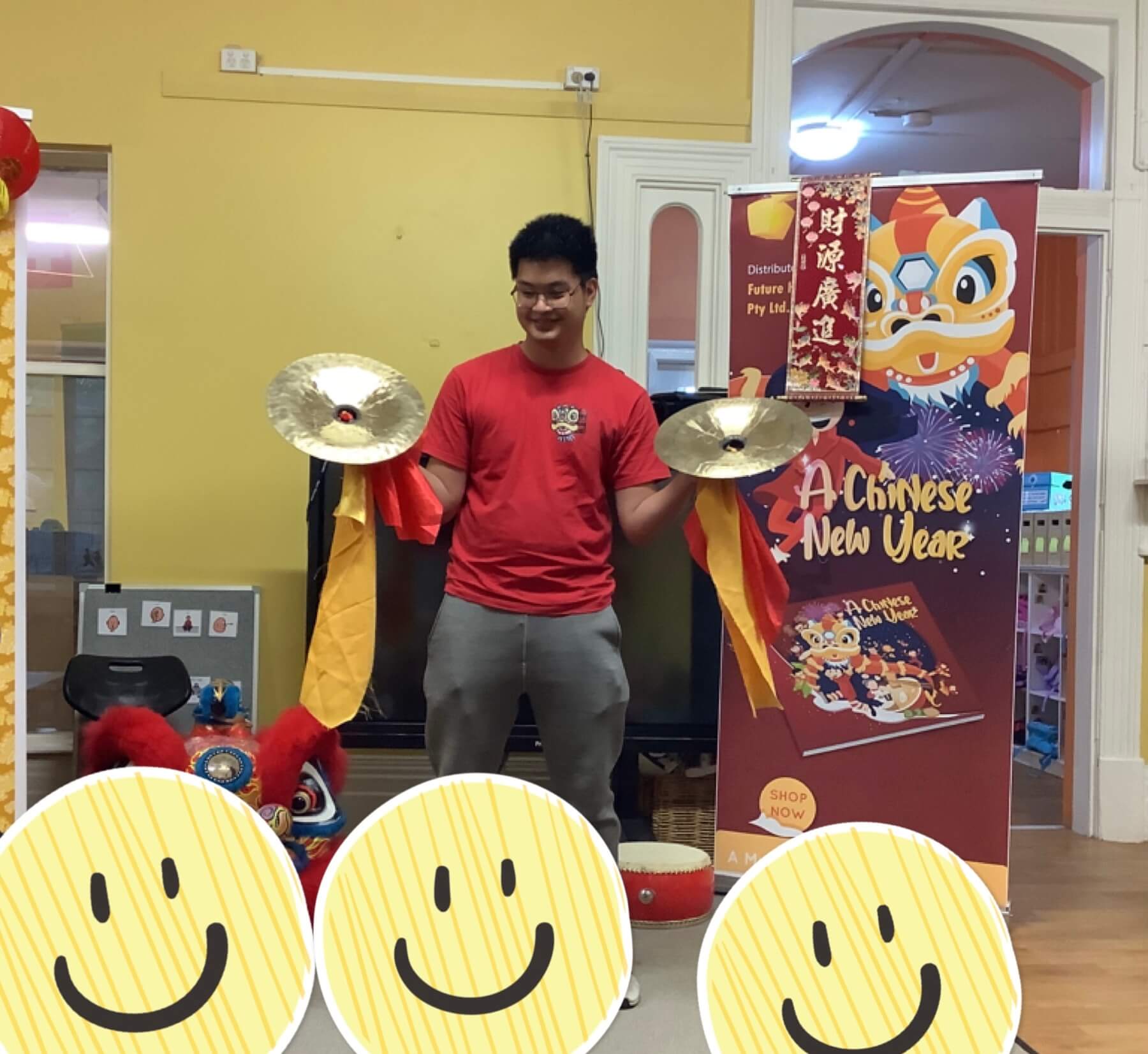 Most of the kids were absolutely thrilled. A couple were a bit unsure and a bit freaked out by the big lion costume so they needed extra cuddles and reassurance. But on the whole, everyone loved it. The kids got to take turns playing with the cymbals and making a whole lot of noise! Which is always a big hit with the little ones.
It was a great show and it was really good that the kids were able to learn about Chinese New Year in such a fun and interactive way.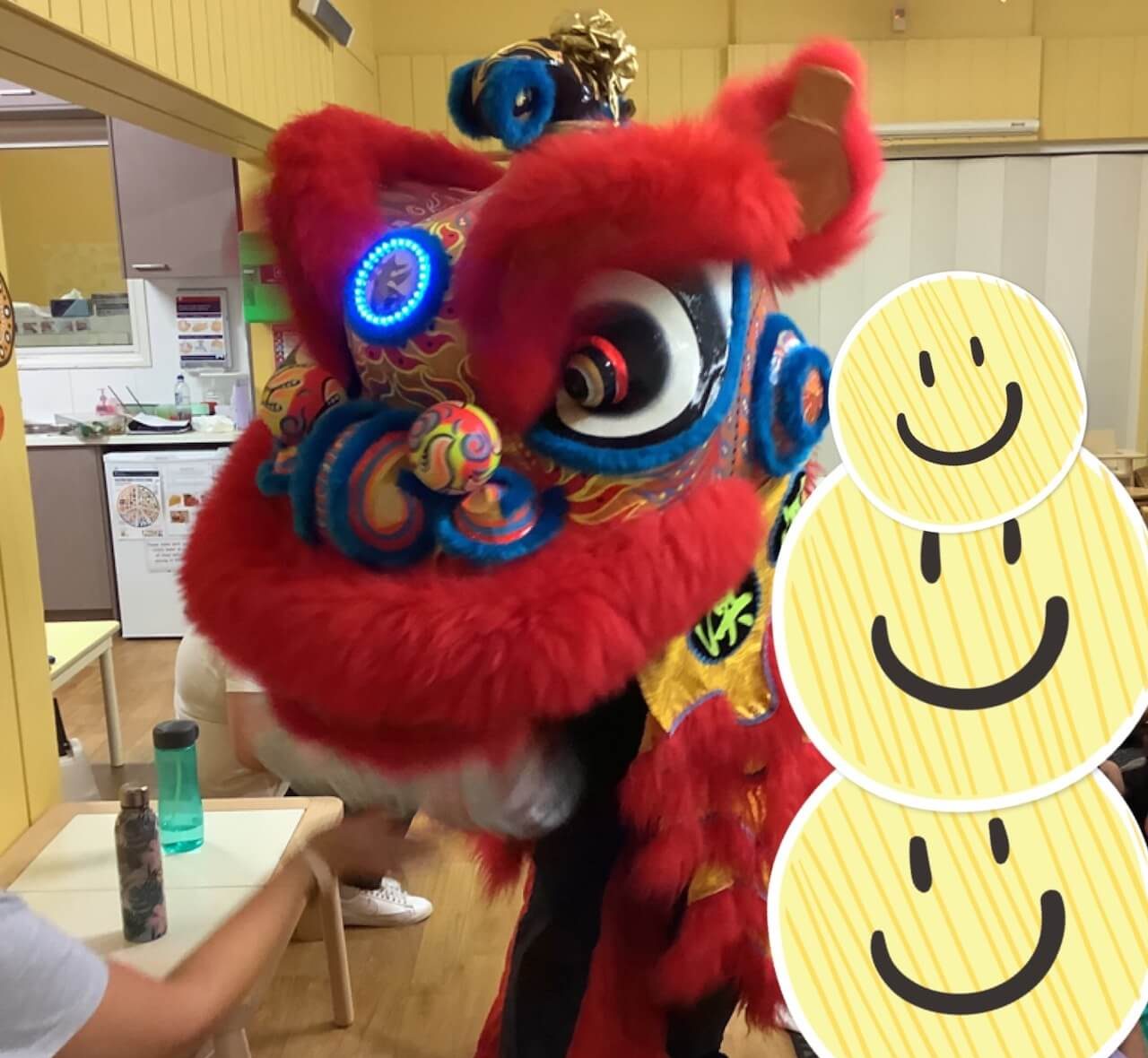 I guess that wraps up a few of my favourite moments from the week. I'm so excited that it's the weekend. And I'm looking forward to tomorrow night. Because it's my turn to host our monthly family dinner. I'm waiting for my shopping to be delivered so I can get started on some prep just to make things easier for tomorrow. I've planned a Mediterranean-style menu this time. And I look forward to being back here on Monday to share some weekend highlights.
Happy Friday!