Hi friends welcome to Friday favourites! It's great to be back again linking up with Andrea and Erika for a recap of the week and to share some favourites. So let's get started
Monday
Monday was a pretty good start to the working week. I felt tired after a long day but I was happy that it was one of those very busy but satisfying days. We had a pretty good day at preschool and I think we have finally hit that time of the year where I can actually see that the children have made so much progress. Even the ones that have needed that extra bit of patience and attention are getting the hang of things. By now we also know their unique little personalities and can understand their needs so much better than earlier in the year.
I think it's taken longer for our groups to settle this year. It kind of makes me wonder if it's because of COVID. Two years ago, these little ones were stuck at home in a bit of a bubble. So who knows? But I sure am glad to see progress even if it seems to have taken longer than in previous years.
Tuesday
Tuesday was Talk Like A Pirate Day at preschool so we organised some fun craft activities around this. The kids made pirate hats and eye patches.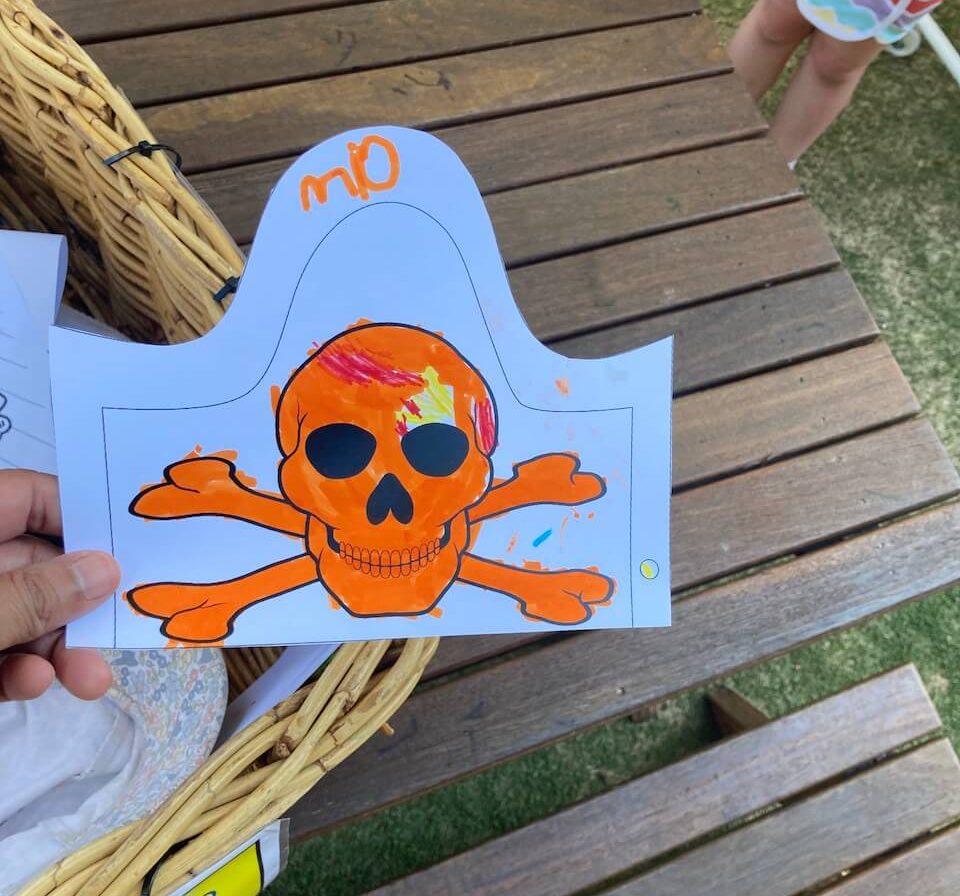 We also had a treasure hunt and learnt some pirate language. ARRR!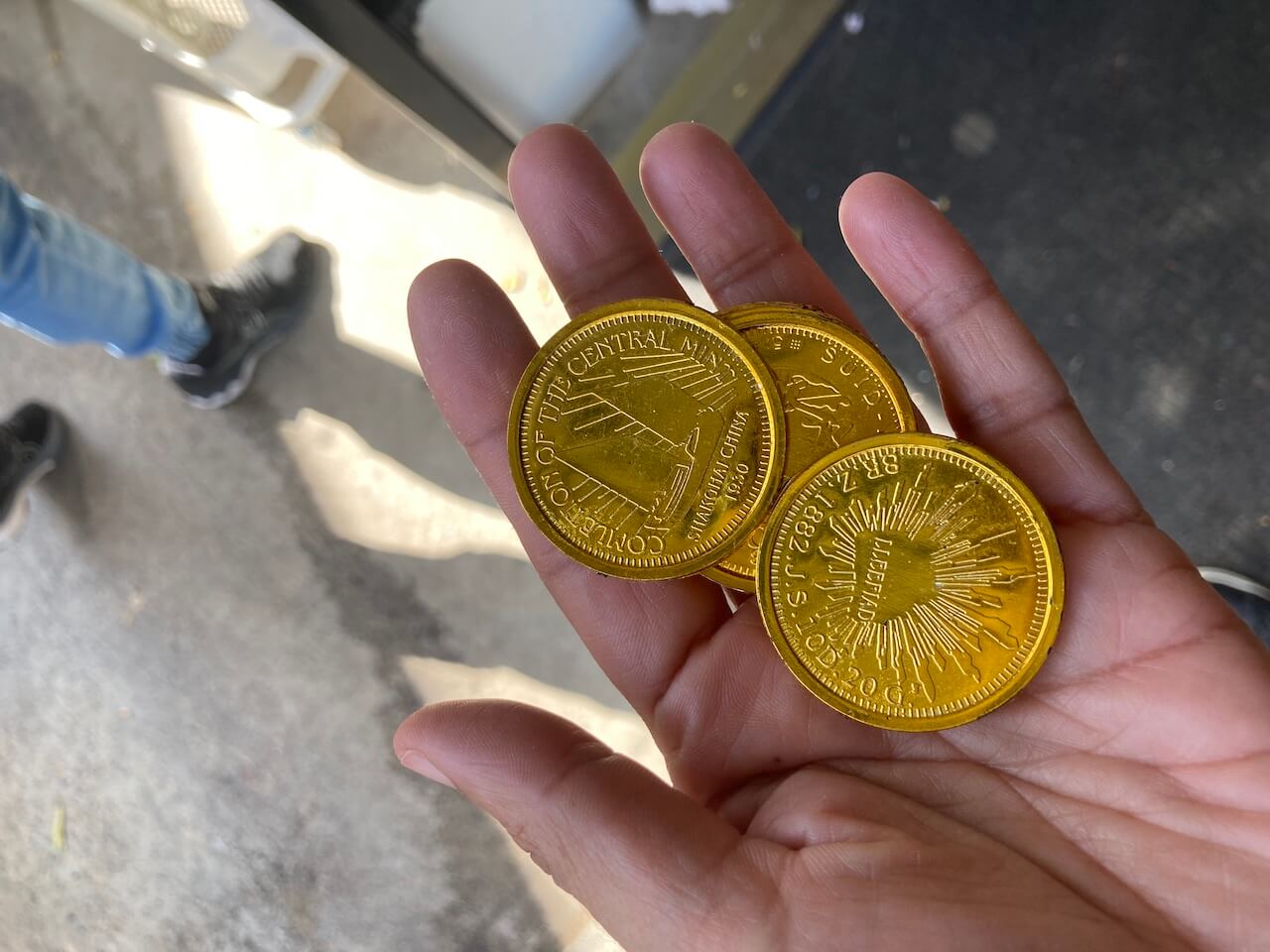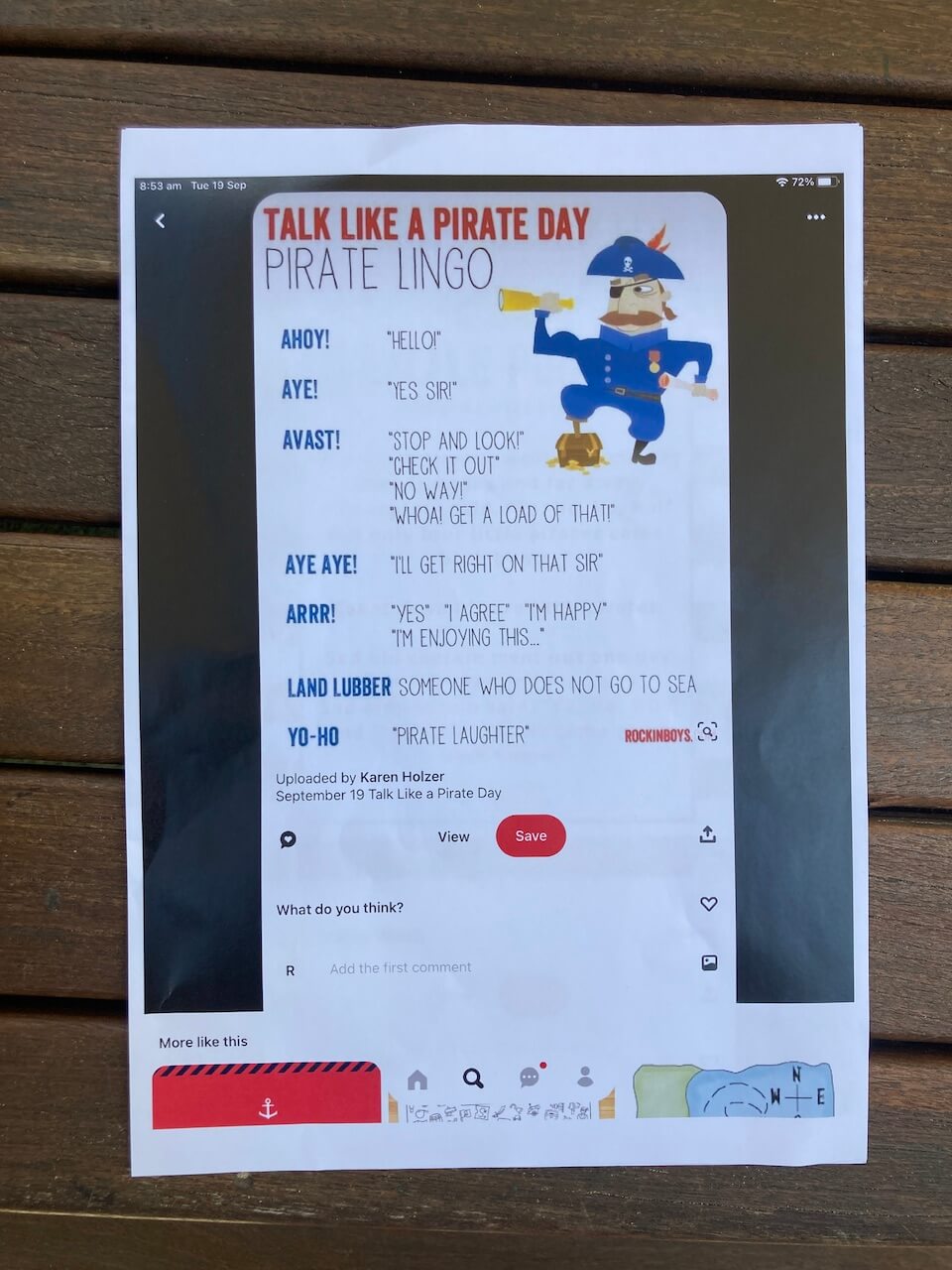 Wednesday
I worked a half day because I had my last follow-up appointment with the thyroid surgeon. He was very happy with how everything had progressed. My voice is now back to normal, it was a bit croaky for a long time. My scar is also slowly fading. He reminded me to apply sunscreen, especially now that the days are getting so warm. Luckily I have been doing this every day as part of my quick morning makeup routine.
I was happy that I got a chance to thank him and his amazing surgical assistant. Before the operation, they spent so much time talking me through the steps and reassuring me. I know that they must perform hundreds of these operations. But they honestly made me feel as if I was the first person in the whole world to have a thyroidectomy. This was my last appointment with the surgeon and I have now been officially discharged, bringing this chapter to an end. It sure does feel fantastic!
Grocery Shopping
After the appointment, I went to Aldi to buy their boneless spiced mango chicken.
It's the best and I love it because it's not spicy at all. The chicken comes marinated in a deliciously sweet but not too sweet marinade. Best of all it's boneless and it makes a fantastic easy meal for a busy week night. I can't get it anywhere else and I don't go supermarket shopping very often anymore because I usually order online from Woolworths. So It was a nice change to browse up and down the aisles and look at the special buys. In the end, I filled up my trolley with some old favourites and I did an unexpected mini grocery shop. It seems that I can never leave a supermarket with just one item!
Wine Time
After my appointment and a visit to Aldi, I got home earlier than I typically would have on a regular workday. Just as I got home. I saw the delivery guy dropping off our box of wine. Ha, perfect timing! Every three months we get a surprise selection of wines from different parts of Australia through a company called Naked Wines.
Date Night At Home
Steve and I had a date night at home that evening and enjoyed a cheese platter and some wine from the perfectly timed delivery. We have both been very good about staying away from too many snacks. So this was a nice treat!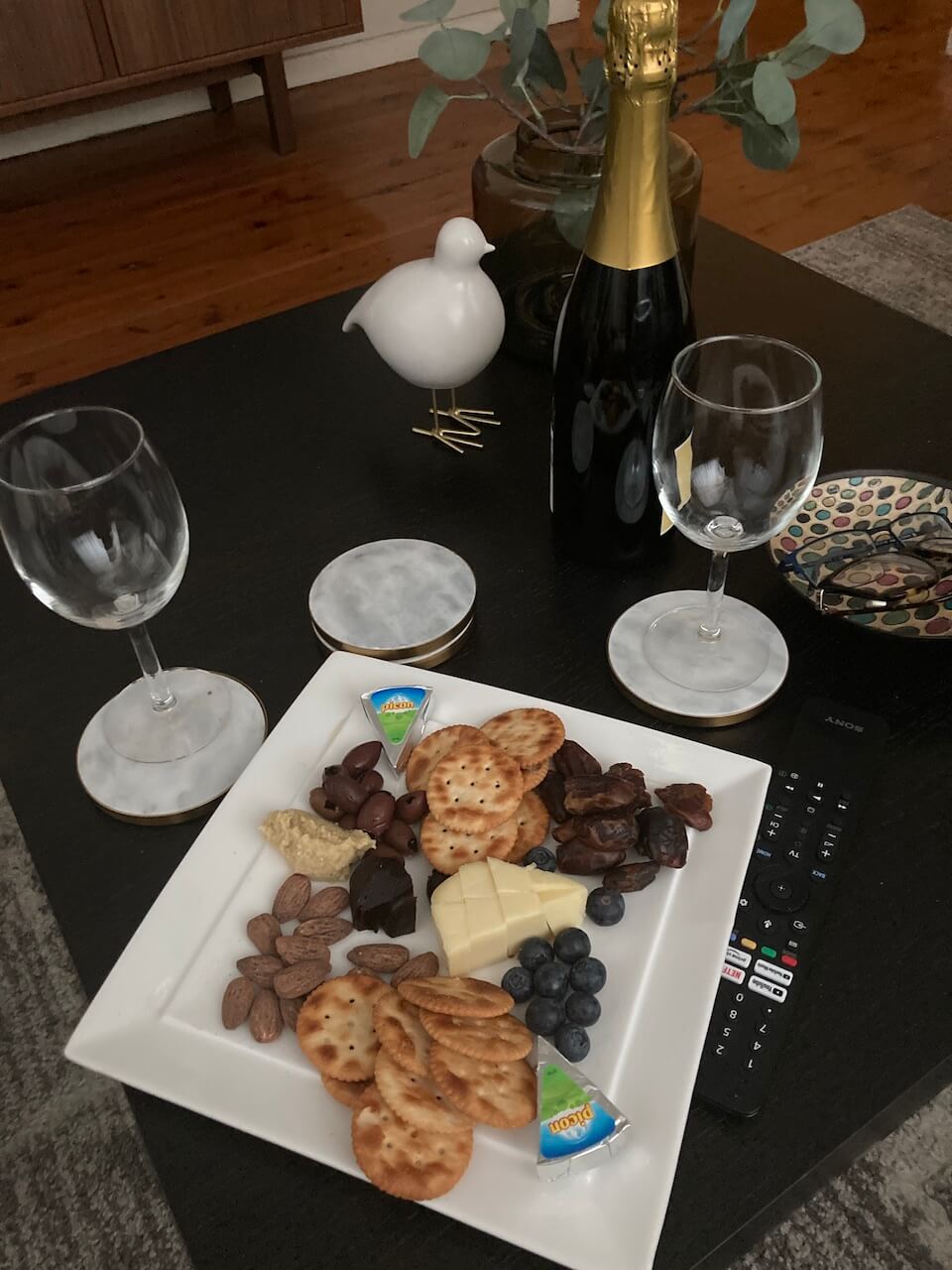 Later that evening, we decided to watch a movie and I chose 'Max Payne' because it stars Mark Wahlberg and we like his movies. But this one was a real disappointment. We even gave it a good forty minutes hoping to like it but in the end, we gave up. The plot was weird, it made no sense and the characters were unlikeable. So we went back to another episode of Blue Bloods before we went to bed and that was much more satisfying.
Thursday
It was a warm morning and then it got so cold in the afternoon. It was a bit of a shock but I guess that's spring weather for you. Luckily I am now remembering to wear layers. I spent the beginning of the week peeling off my layers as the day got warmer. But on Thursday I spent the afternoon putting on layers as it got colder. In the end, I was wearing my thick winter jacket in the preschool playground. And I was so thankful that I hadn't taken it home but chosen to leave it at work, just in case the weather turned cold again. which of course it did!
Friday
Today it felt like winter all over again because it was so cold and windy in the preschool playground. But a couple of my lovely fun coworkers brought some end-of-term treats to share. Food is the key to my heart and it made my day!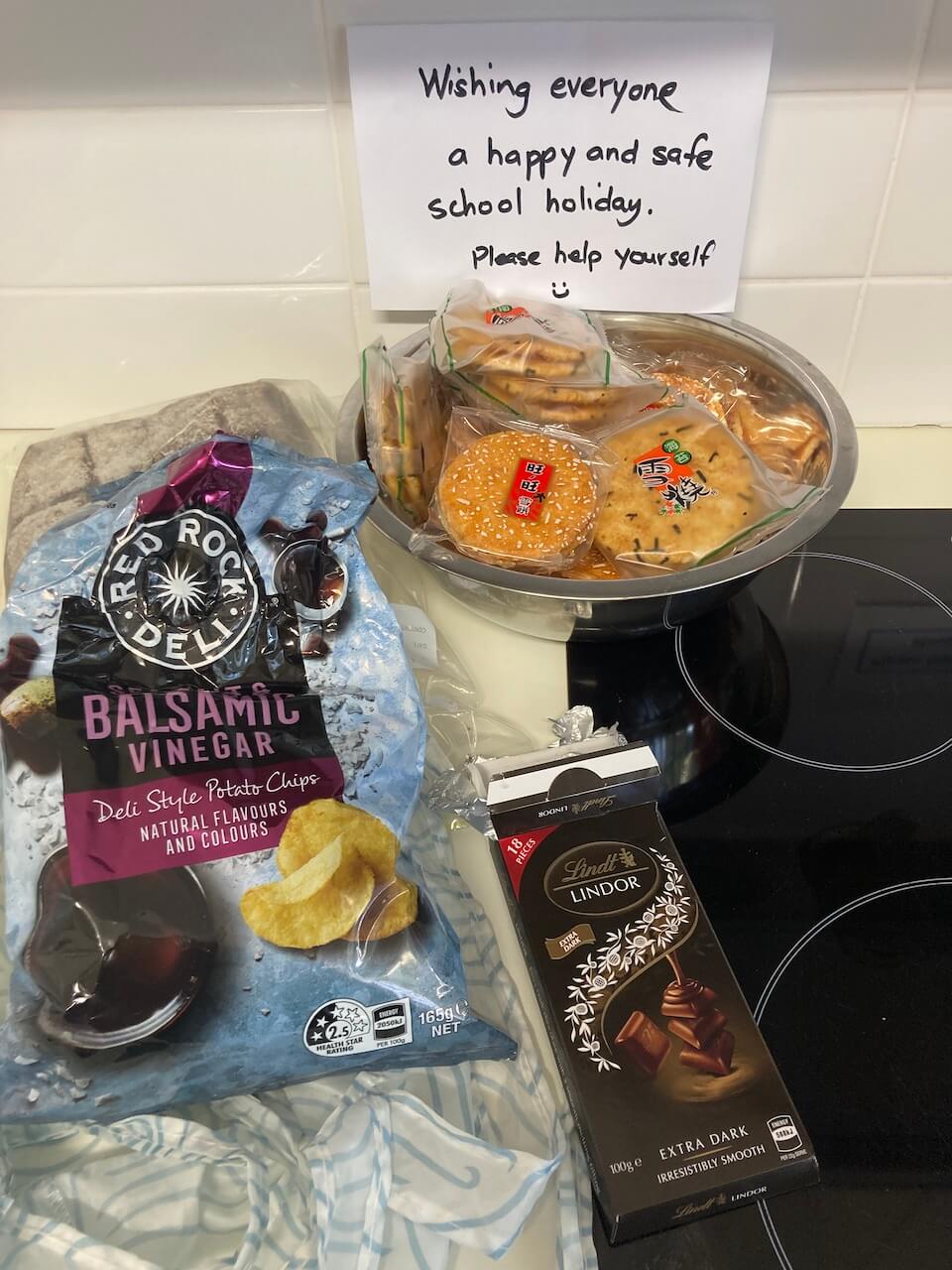 We were rushing around in the afternoon making sure that we packed and put away all the equipment, toys and bits and pieces. The race was on to leave work and start the end-of-term school holidays! Yes, I am now off from work for two glorious weeks and I am so excited! We don't have any travel plans but I have a few fun activities lined up. Most of all I'm just so ecstatic about not having to wake up to the sound of the alarm yelling at me!
That brings me to the end of my recap of the week. Now I'm off to enjoy an exciting date with my comfy sofa. Thanks so much for joining me today and I hope you have the best weekend.
Happy Friday!