It was a fun family weekend at home. We all feel like we will be in lockdown for a very long time. But thankfully the weather this weekend has been absolutely beautiful!! and it has lifted everyone's spirits up. It's been absolutely glorious blue skies and sunshine making it feel just like spring. I'm a bit worried I'll get used to the warm weather and then Bam!! the cold will come back!
A Fun Family Weekend with lots of sunshine!
Warm sunny days like these mean I have been sunning myself on the verandah a whole lot! The sun just invigorates me completely. Every day I go outside to enjoy a cup of tea or coffee.
I really like seeing our neighbours outside enjoying the sun too. Lately, we have been having great but very socially distanced conversations with them. The funny thing is that we have all been neighbours for a very long time. I have seen their kids all growing up and they have seen ours. But I don't think we have ever had so many long chats with them as everyone is always so busy doing life. Ha! lockdown has its bright side I guess!
Friday
I had the day off from work on Friday and I concentrated on getting most of my household chores over and done with before the weekend. Later, in the evening I cooked a delicious roast beef with veggies and my family enjoyed the tender and juicy beef. So it was definitely a thumbs up from everybody!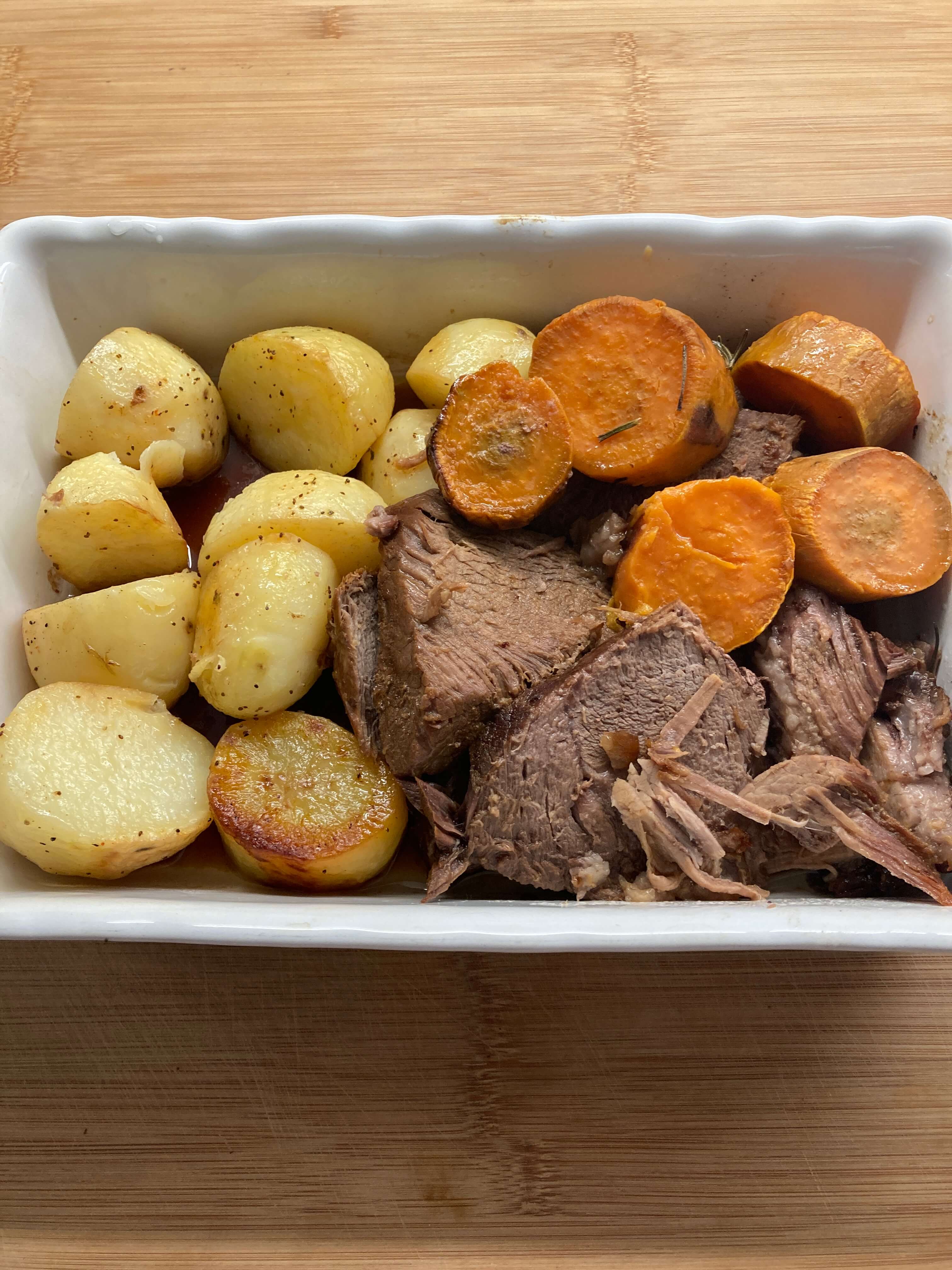 Unfortunately, I am absolutely hopeless about keeping hydrated and am sadly very inconsistent with my water intake. Only once I start feeling headaches do I realize that it must be because I haven't been drinking nearly enough. Saturday morning I pulled out this lovely cup my very special little preschool friend gifted me a couple of years ago. I am trying to motivate myself to drink more and I'm hoping that this cup and straw will do the trick!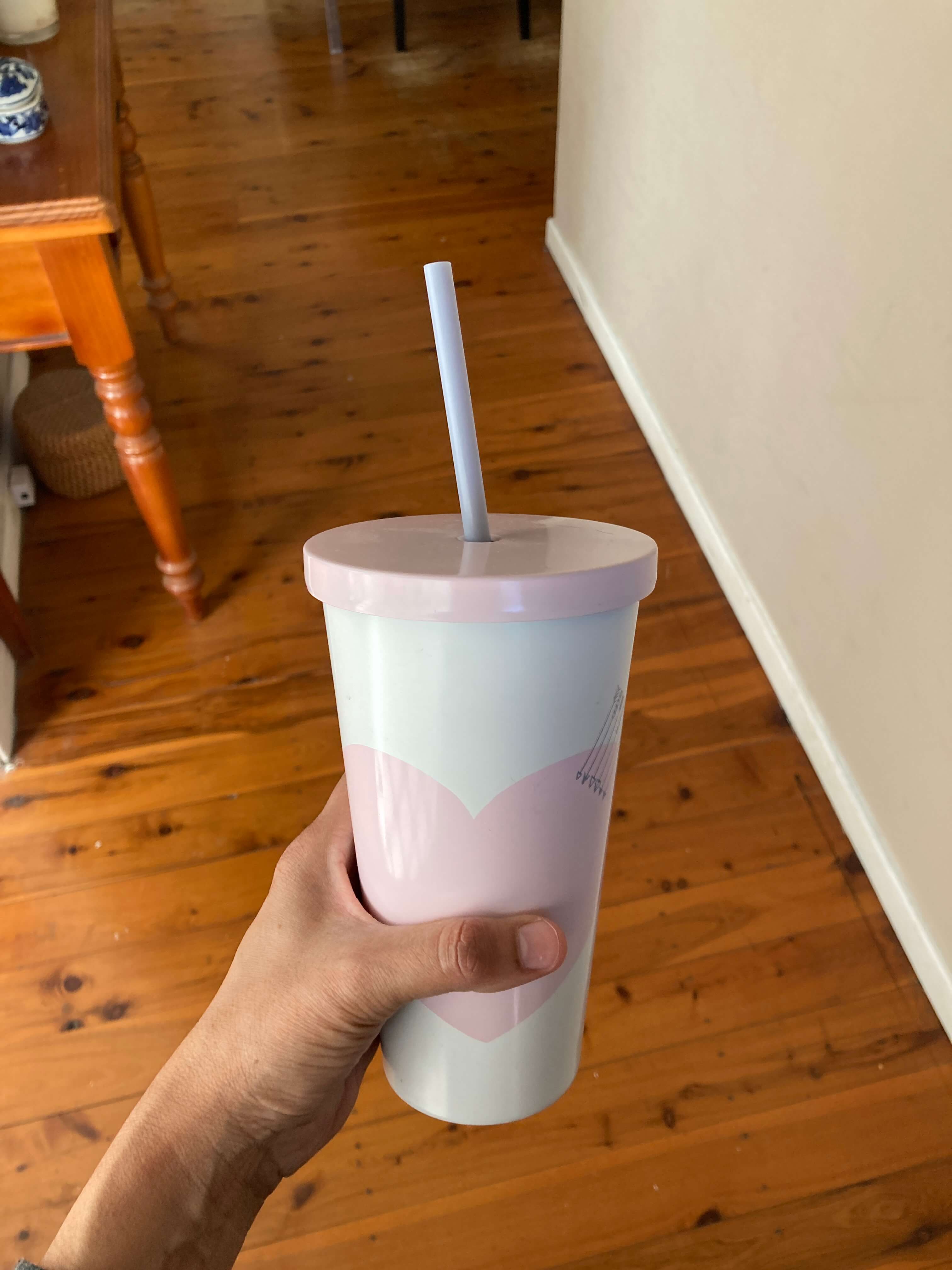 Saturday
In the afternoon I tried a new recipe for orange cake and I am happy to say that it turned out moist and delicious! So stay tuned for the recipe. Around the same time, my friend messaged me to say she was making my Apple and Berry gluten-free loaf and I was happy to hear that it was a big hit with her and her family. My friend and I have started calling each other 'The Wonder Twins', from the old 1970's cartoon. We often say the same thing at the same time or are thinking the same thing. Now we are baking at similar times!!
I was craving a latte and luckily I had these Moconna sachets. Have you tried these? I really recommend them because the coffee is so delicious and creamy. Before lockdown, I would sometimes enjoy going out for coffee but now this is no longer possible so I am enjoying these instead.  I only have them occasionally as a treat just like I would if I went out.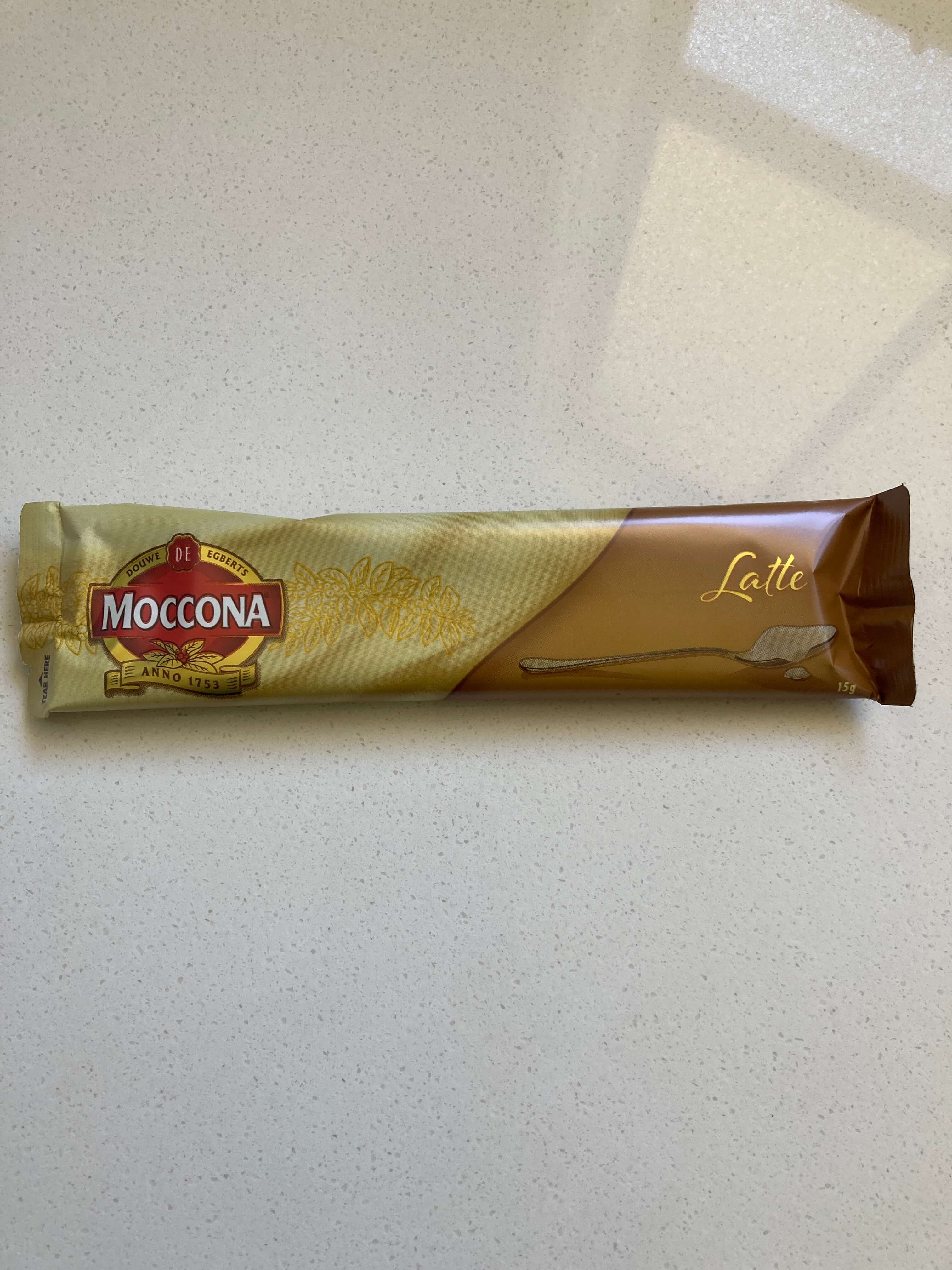 I had the last piece of raisin toast to go with my latte. What is it about raisin toast that makes me so happy in the morning? Probably the juicy raisins right??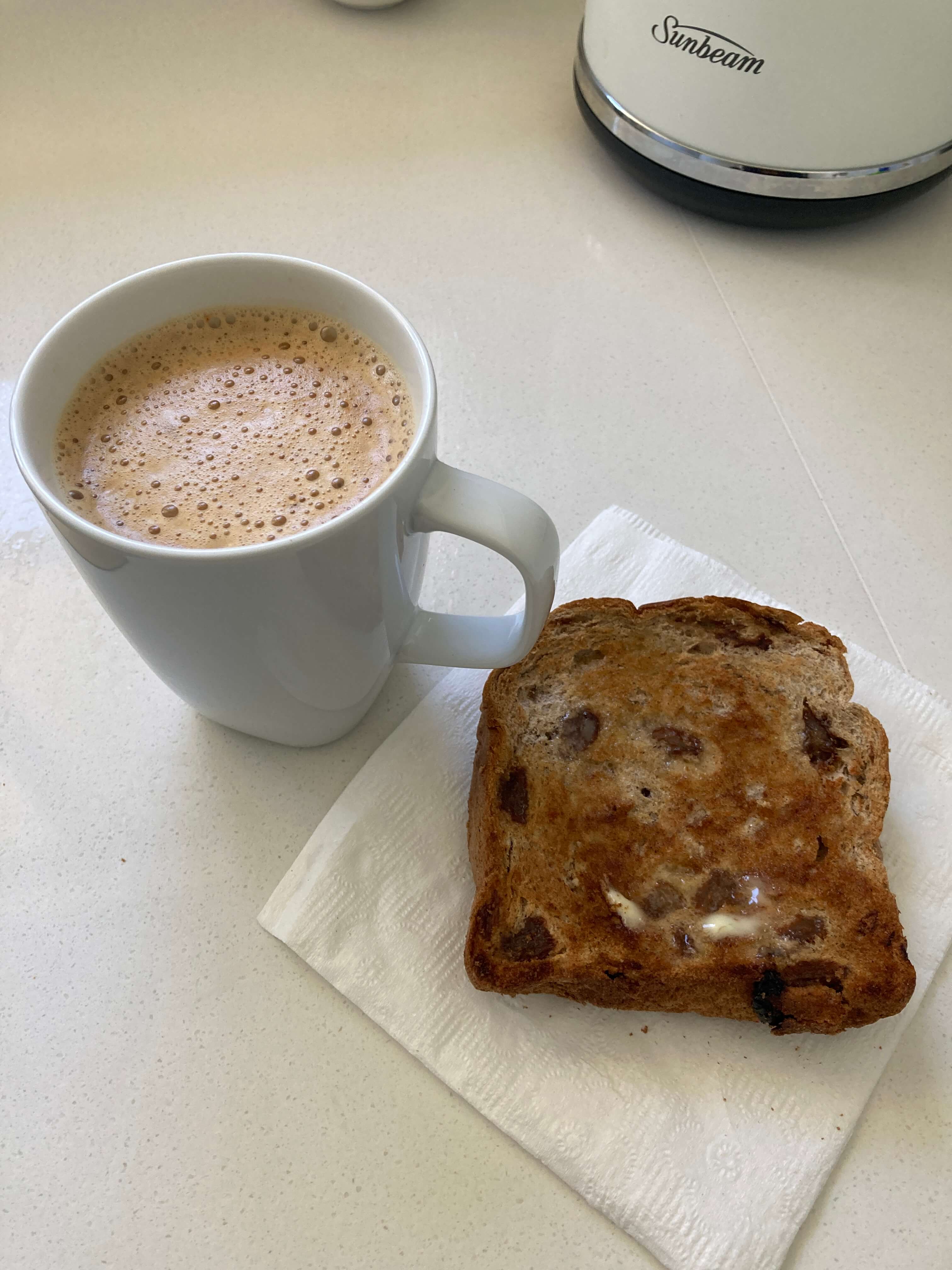 Sunday
Sunday I indulged in a bit of online shopping. I have been very good and have not done any for such a long time. Then the other day I was chatting to my lovely friend (the wonder twin) on messenger and she was telling me about her online shopping and how fun it is to get stuff delivered. Well, that was all the motivation I needed and I was onto it!!
I ordered a white quilt cover as well as European pillowcases, and regular pillowcases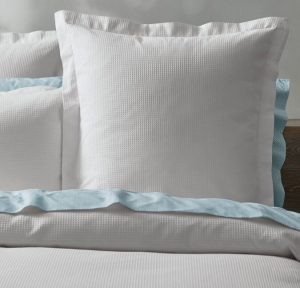 I was running low on these lovely candles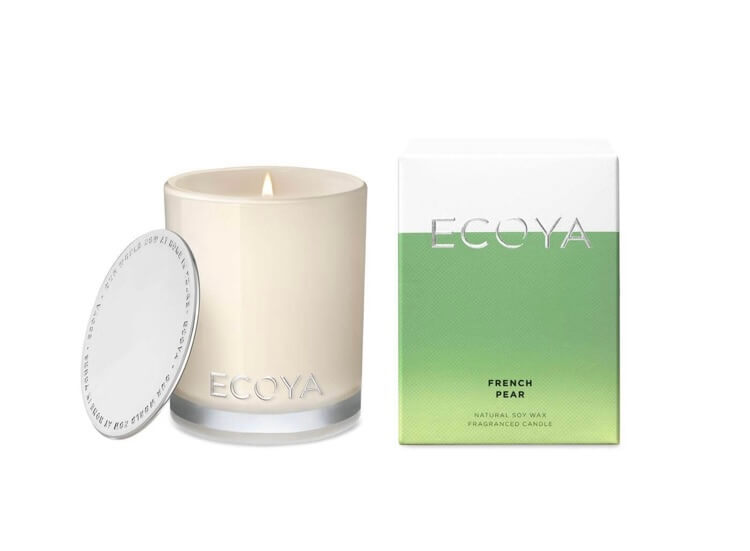 Plus I also needed this reed diffuser. The French pear smell is my favorite! I'm looking forward to receiving these soon.
Sunday night my cousin surprised me by dropping a big slice of her partner's birthday cake on my doorstep. Lockdown means no visitors so she gave me a call to say the cake was outside my door. The cake she ordered was way too much for just the two of them. It was a win for us as the cake was a really nice rich chocolate cake with layers of cream. She sent me a photo of what the cake looked like before it was cut.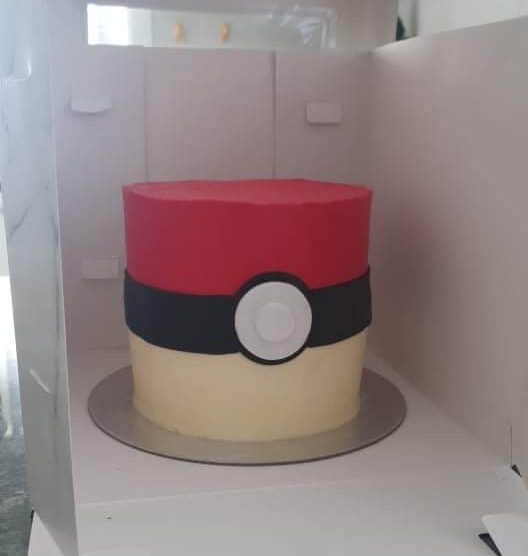 It was a Pokeball!! Ha! My cousin and her partner are huge Pokemon fans and have been since they were little. My oldest son is too even though they are all just about to turn thirty soon!!
That's about all that has been going on this weekend. Although it was certainly very quiet it was still a fun family weekend. I am thankful we are all safe and praying that life will return to normal soon so friends and families can be together again. Please take care and I hope you all have a great rest of the week!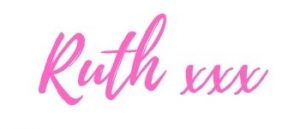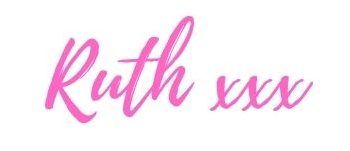 Linking up today with My Glittery Heart and The Other Side Of The Road