Happy Monday!! I'm back here linking up with Holly and Sarah for today's Hello Monday post. It was such a fun birthday weekend for me full of surprises from so many of my favourite people. I'm not really big on birthday celebrations for myself. I hadn't planned anything special yet I had one of the nicest birthdays ever and I was really spoilt and shown so much love!!
Friday
I was off from work on Friday which was the day of my actual birthday. I've taken some days off to be with my mum as she recovers. It was strange being home on my birthday as that rarely happens unless my birthday falls on a weekend.
If I was at preschool all the kids and staff would have sung happy birthday and I would have blown out the candles on this cake.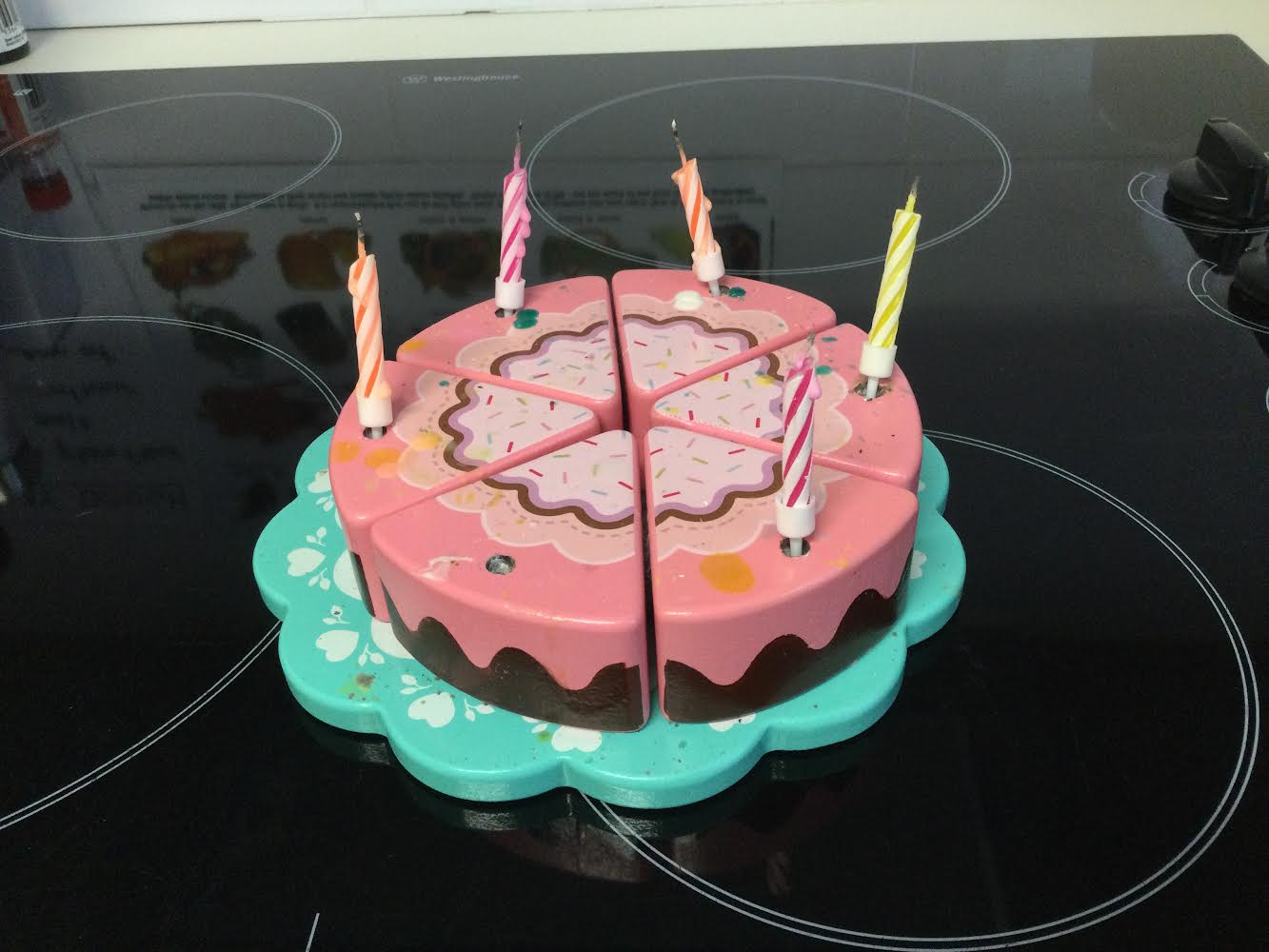 Years ago, whenever any of the preschool staff had a birthday. We used to also get birthday claps from the children. You know, one clap for each year. Mercifully that no longer happens! It was getting rather traumatic for the staff to count out so many years/claps. And I'm sure the poor kids were having trouble counting to such ridiculously high numbers, on top of that their poor hands were probably sore at the end of the whole process!!
Some Lovely Flowers
My husband went out for his morning swim at the local pool and when he came home he surprised me with a lovely bunch of flowers.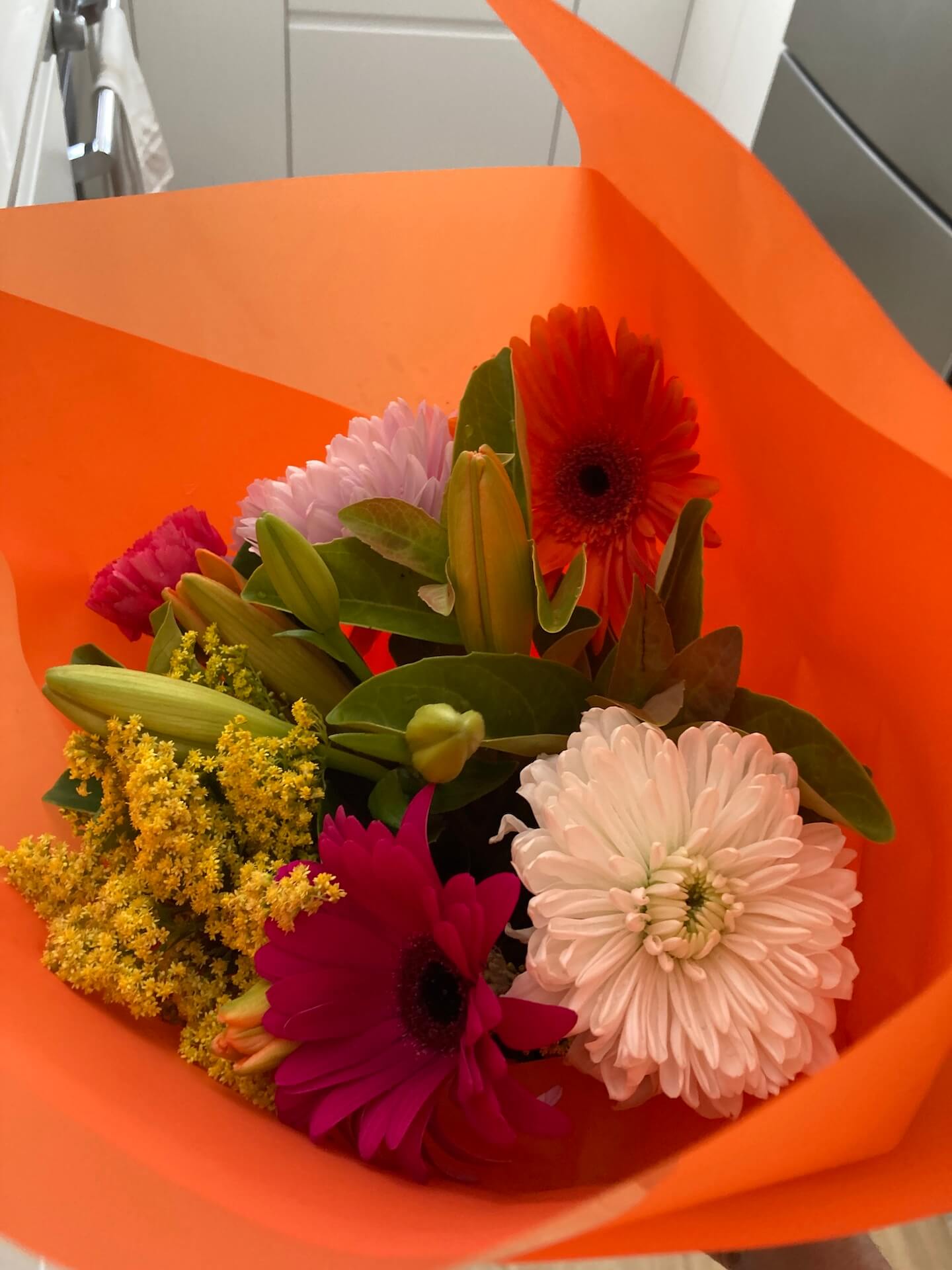 A card
and my favourite block of chocolate!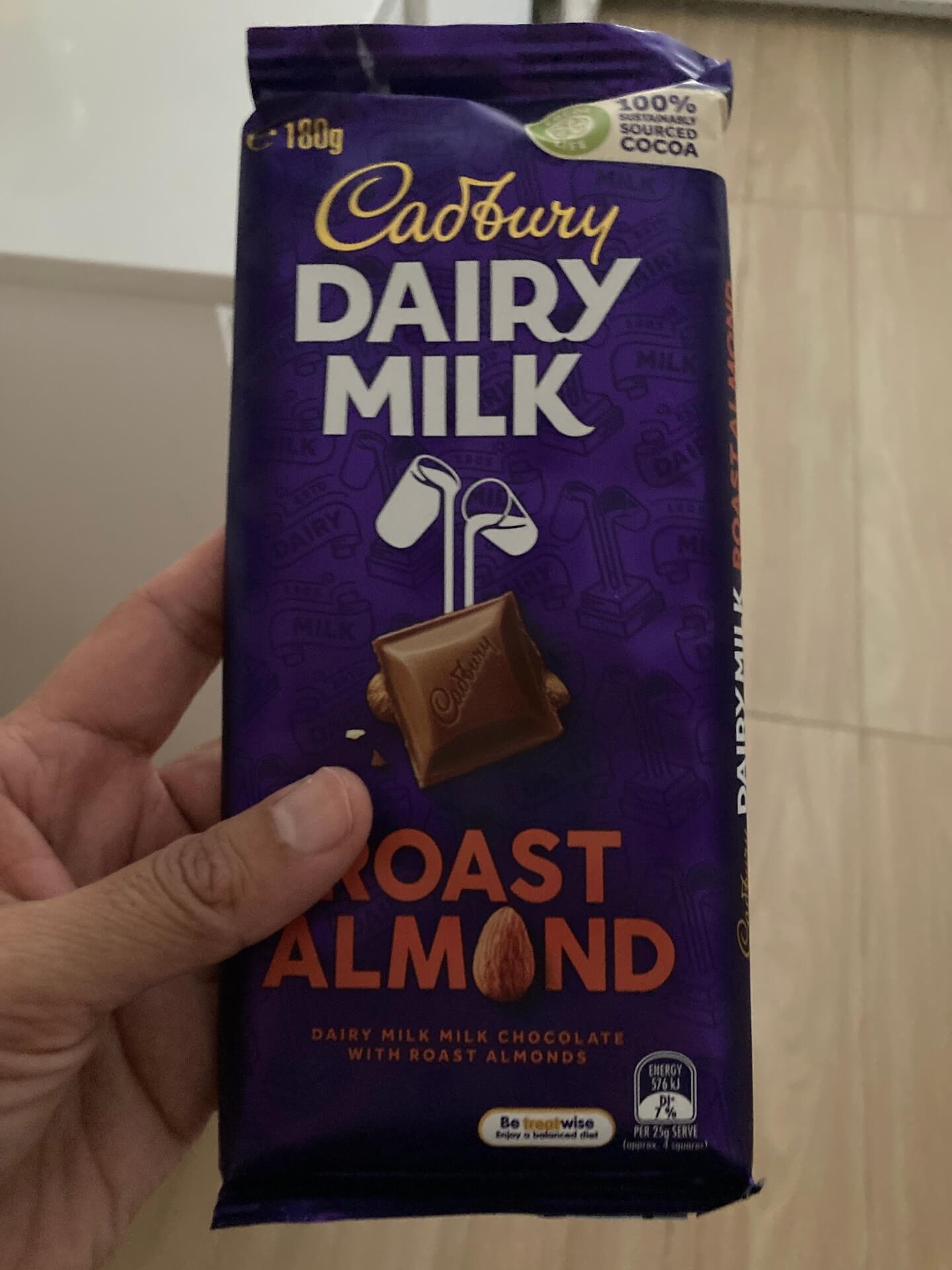 Oh yes, he also cleaned the bathrooms for me. I have this cleaning routine that I stick to for my own sanity. Where I do the main bathroom and ensuite every day except on the weekends. I don't go crazy deep cleaning them. All it takes is a quick clean and it means they are nice and fresh every day. I then leave the deep cleaning for when they need it. Anyway, Steve did them for me on my birthday. He knows the way to my heart!!
Lunch While Watching The Office
I was craving Red Rooster so Steve and I ordered some for lunch. While we ate we watched a few episodes of "The Office". So funny!!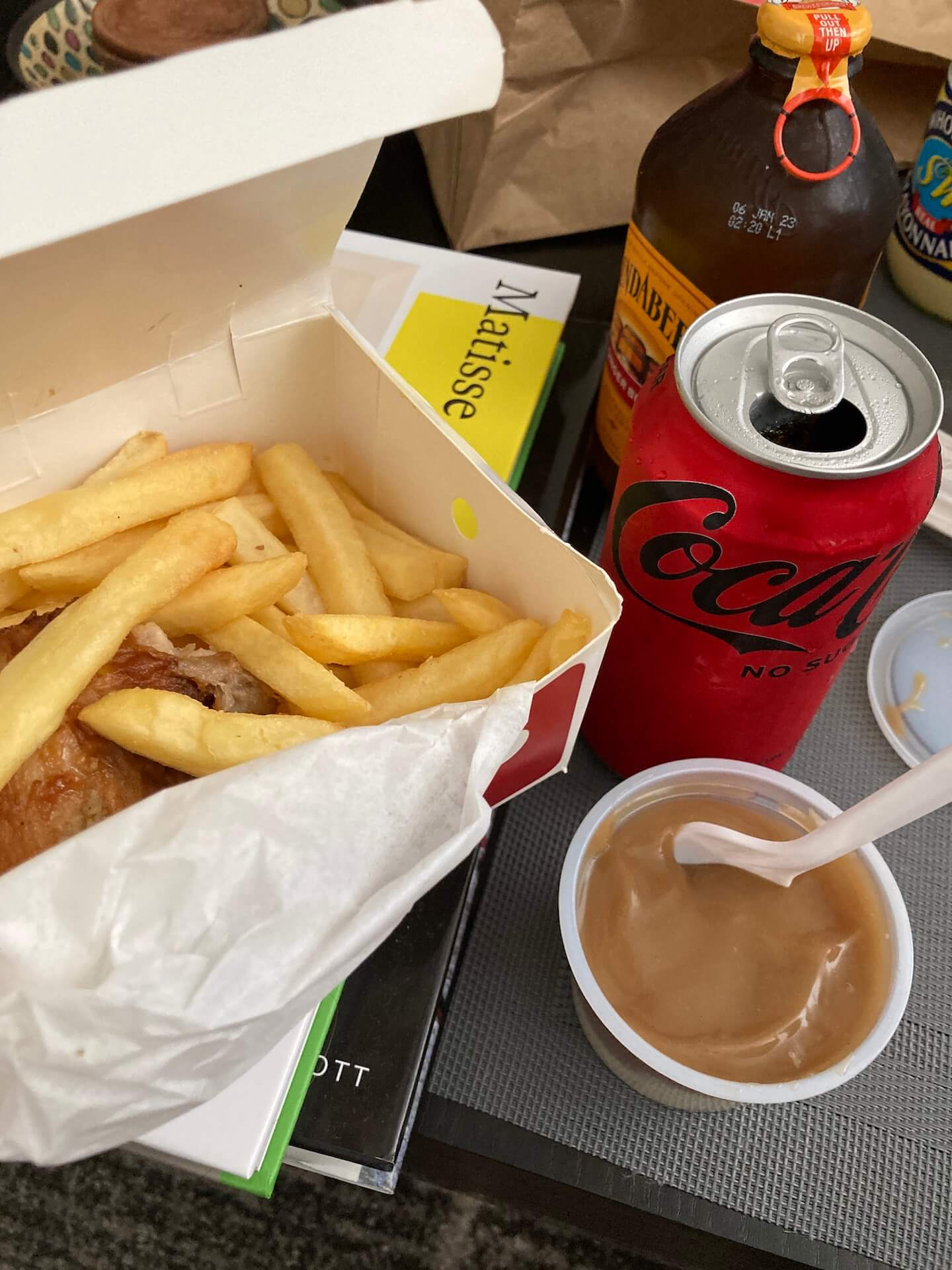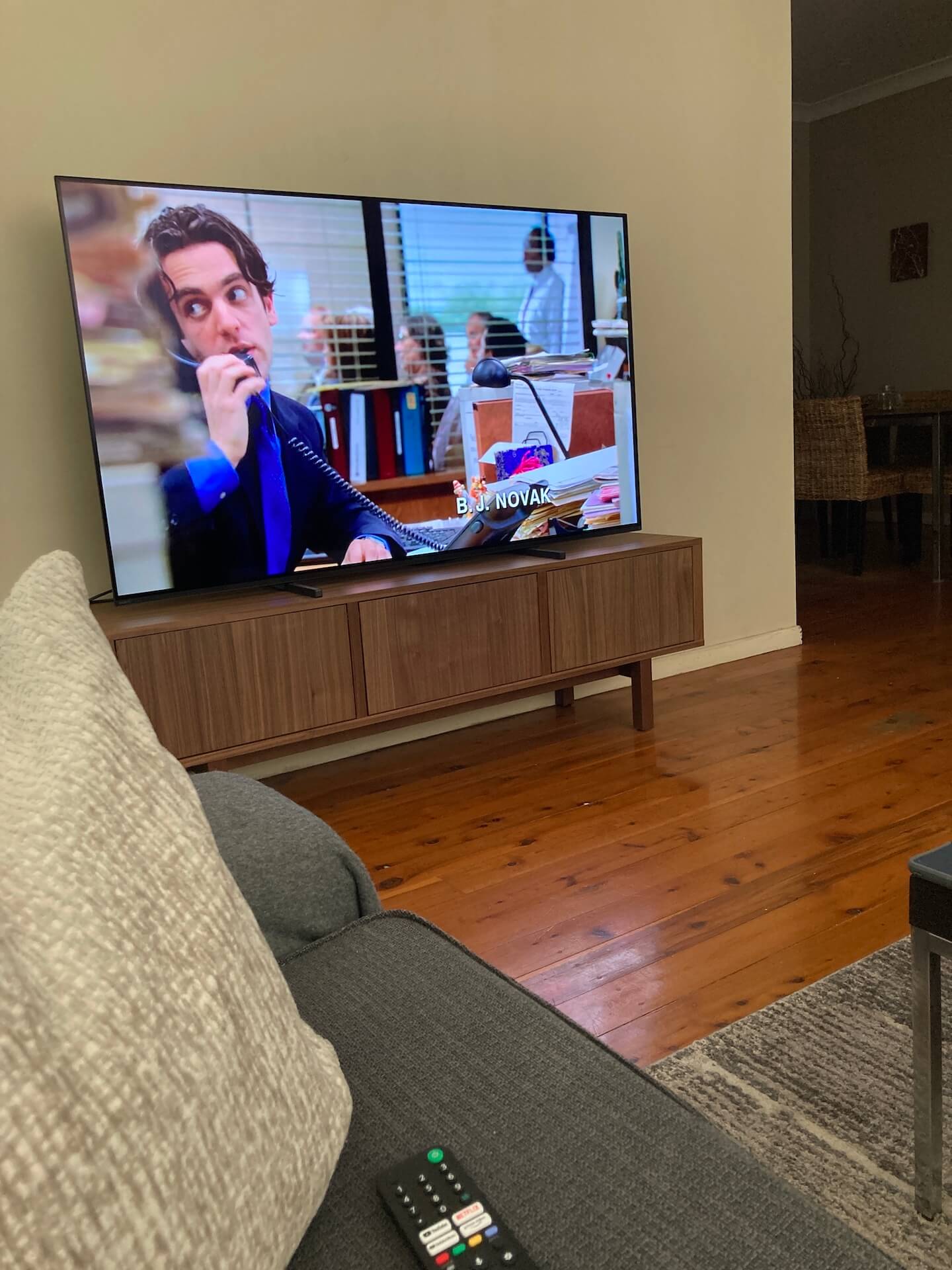 Messina Ice Cream
Steve went to work and then, later on, there was a knock on the door and I was surprised with a delivery of ice cream and spreads from Messina. A birthday present from my sweet cousin!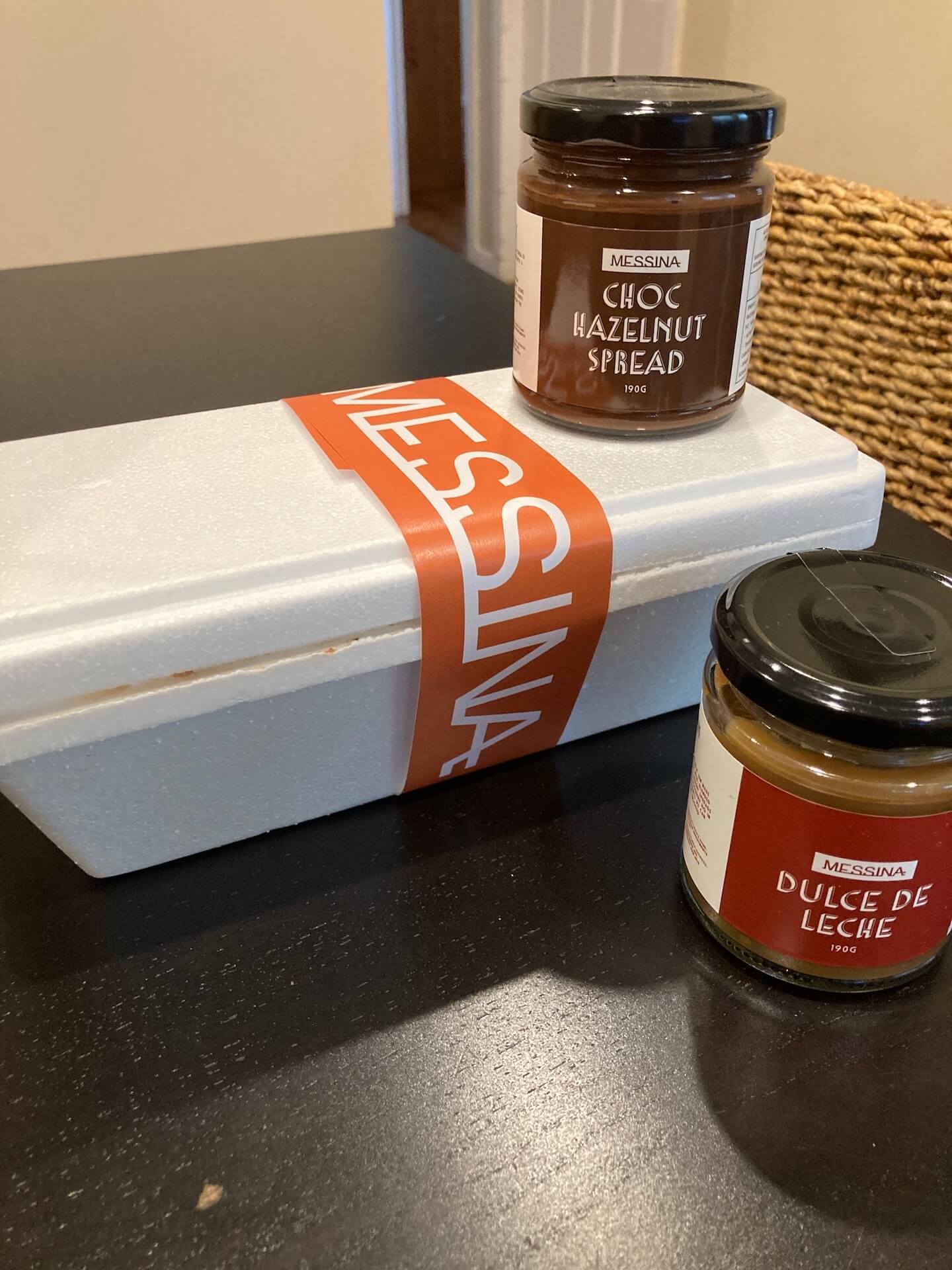 Friday was a really hot day, yet the ice cream was still frozen when it arrived. I never even knew that you could get ice cream delivered. My cousin had picked all my favourite flavours for me. Hazelnut, strawberry, coffee and chocolate. Hmmm, they were so delicious! I had never tried ice cream from Messina before but had heard that it was good. Indeed it was!!
Surprise Visits!
Around 4 pm there was another knock on my door and it was my lovely bestie surprising me with a visit after work. It was so good to see her! She gave me a yummy box of nougat chocolates. How did she know I love nougat? I love my sweet friend.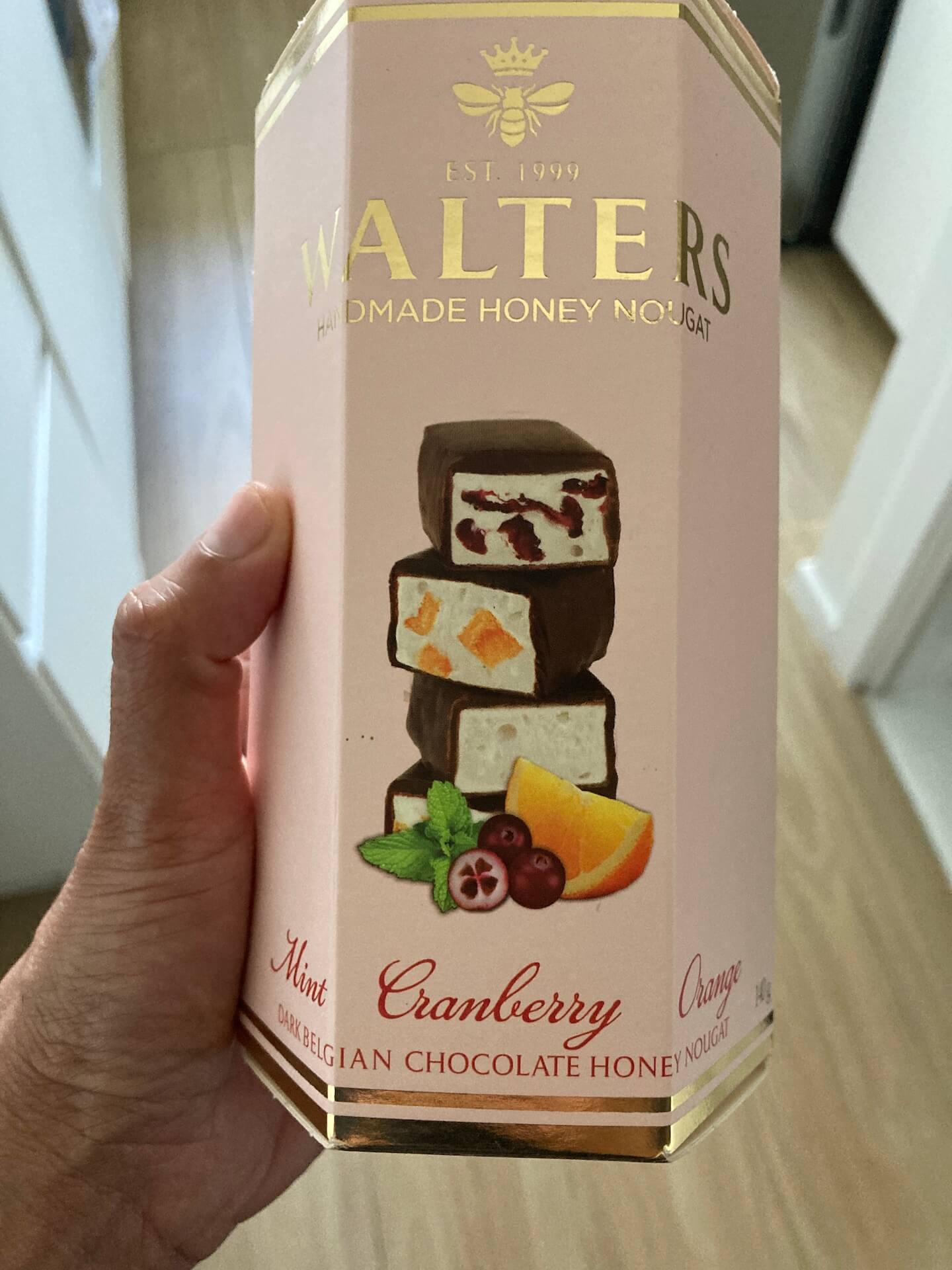 A couple of hours later I heard yet another knock on my door and there was my lovely friend and her two most gorgeous children. I was blown away and so excited to see them. They gave me some beautiful presents along with a birthday balloon and a plant. My friend's beautiful daughter was in my class at preschool a couple of years ago. Now this year I am lucky enough to have her little son in my class. I just love them so much!!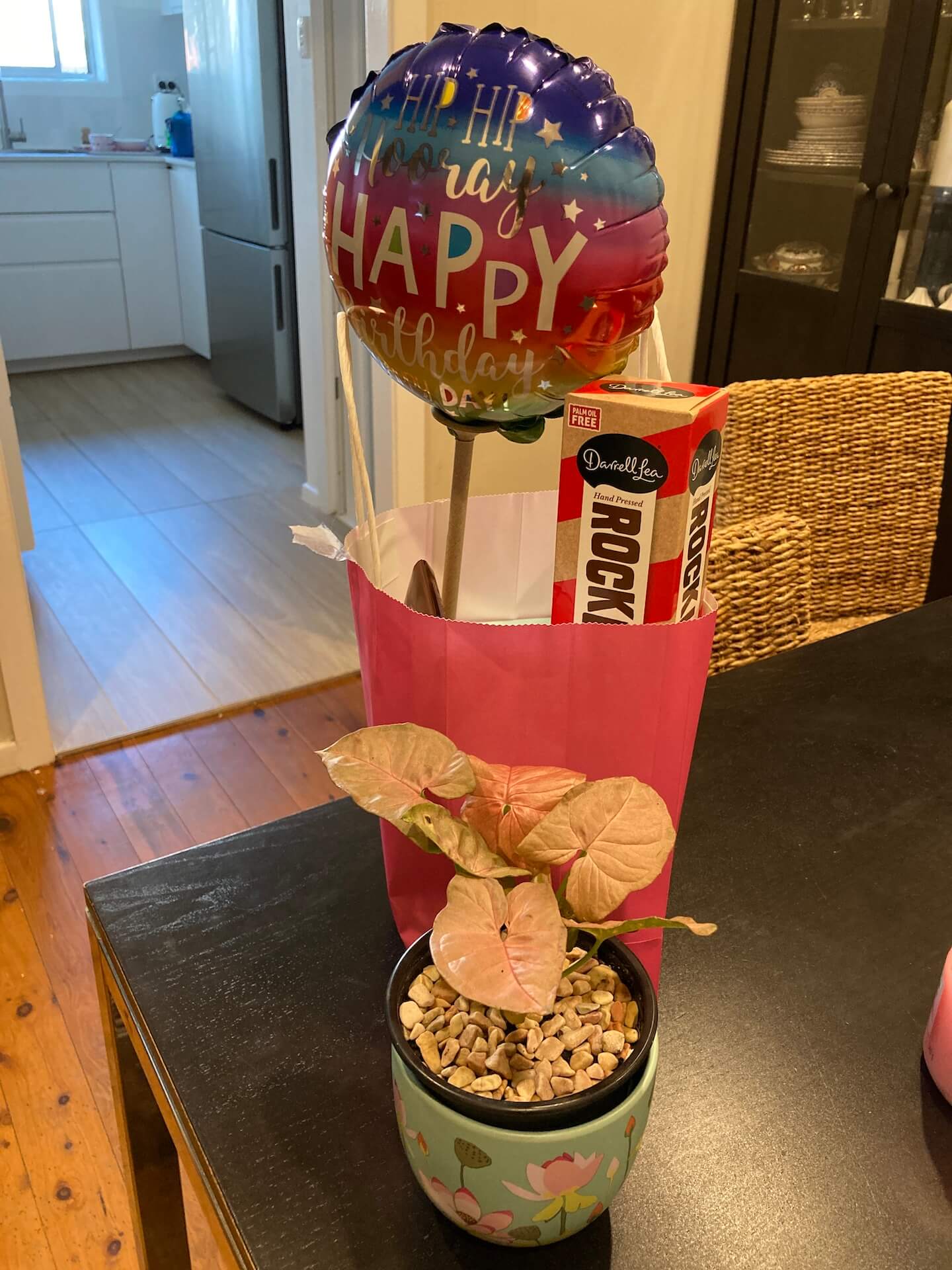 When Sam got home from school he gave me a lovely card and a candle. I love this Yankee candle, the scent is subtle but really nice. I lit it and had it burning all Friday evening and Saturday.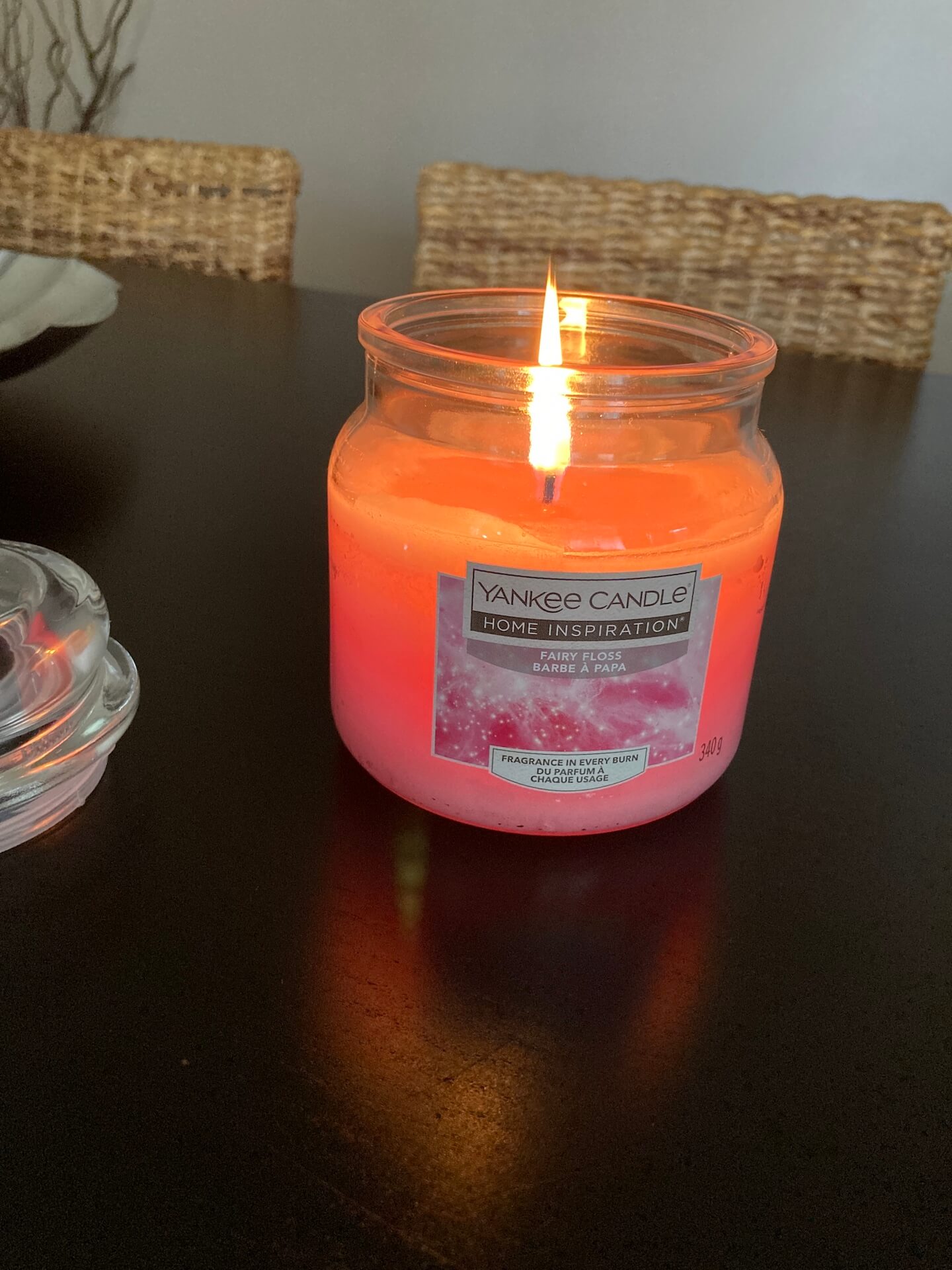 Another fantastic surprise happened later in the evening when my oldest son Luke came over. We didn't get to see his lovely fianceé as she was away for the weekend with her sister. Steve got home from work around midnight. So we all stayed up super late to watch a movie.
We wanted to find a movie that was interesting yet none of us had seen before. No easy task and in the end we watched a movie with Nicholas Cage called "Pig" I know right! weird name and I hadn't ever heard of it. None of us loved the movie but it wasn't terrible either. We were all just excited that none of us fell asleep watching it! Luke lives about 45 minutes drive away so he ended up sleeping over. I was one happy mama!!
Birthday Cake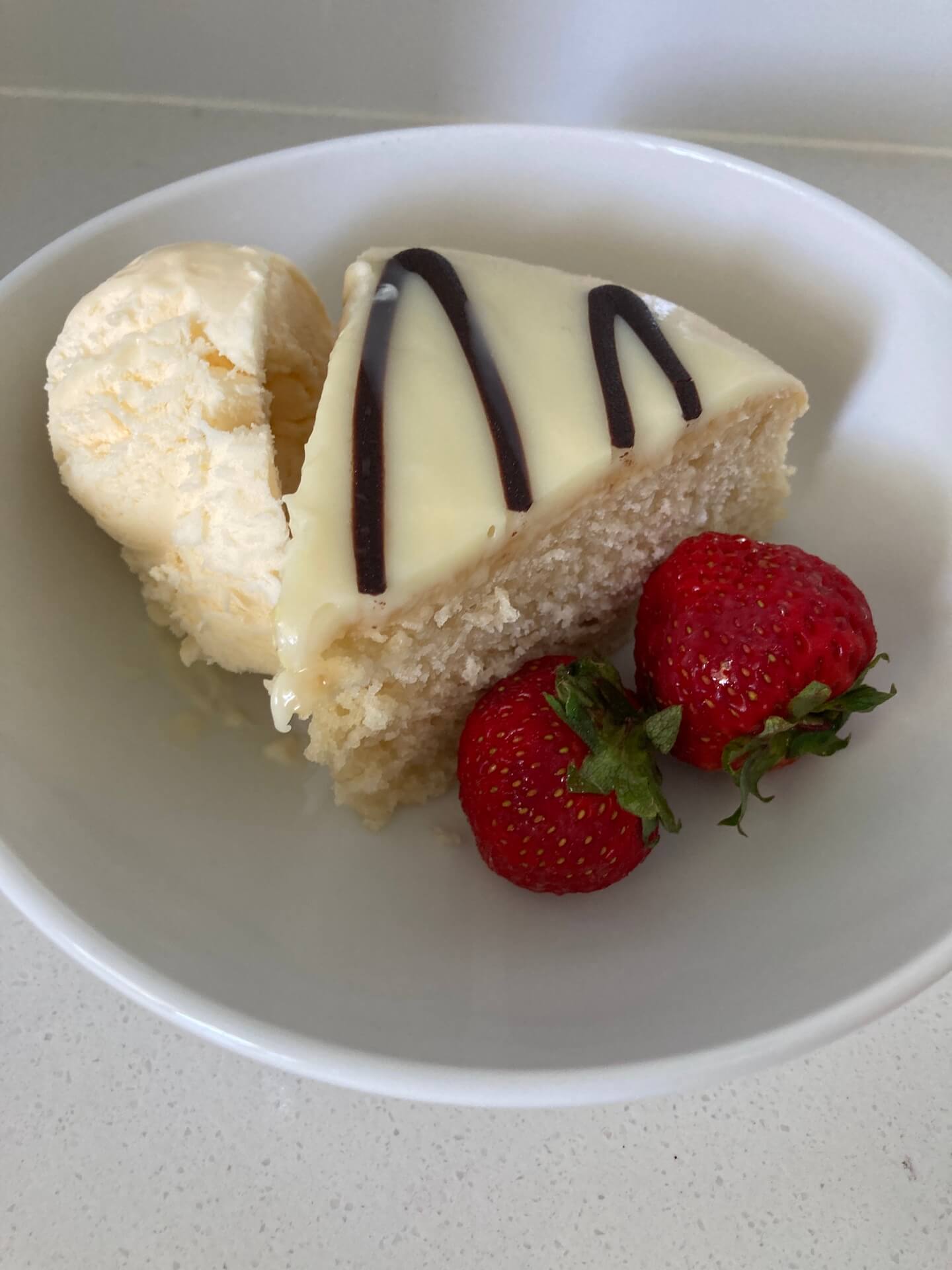 I forgot to take a picture of my whole birthday cake. which we ate at around 1 am!! But I got a quick pic of a slice. I like to keep things simple so I just ordered a white chocolate mud cake from Woolworths along with my usual shopping order the previous day. Luckily I remembered to check the size this time. I learnt from last years mistake when I ordered my husbands birthday cake and this is what I got!
A Cheesy Bagel
Saturday morning another lovely friend dropped in and gave me a cheesy bagel she had bought at the farmers market. Oh my goodness, I love anything with cheese and this bagel was delicious! She stayed for a quick visit and then when she left it was around 10 am. This is when my appetite usually kicks in so I ate my bagel. I meant to share it with Sam and Steve but I couldn't stop, so I ate it all myself.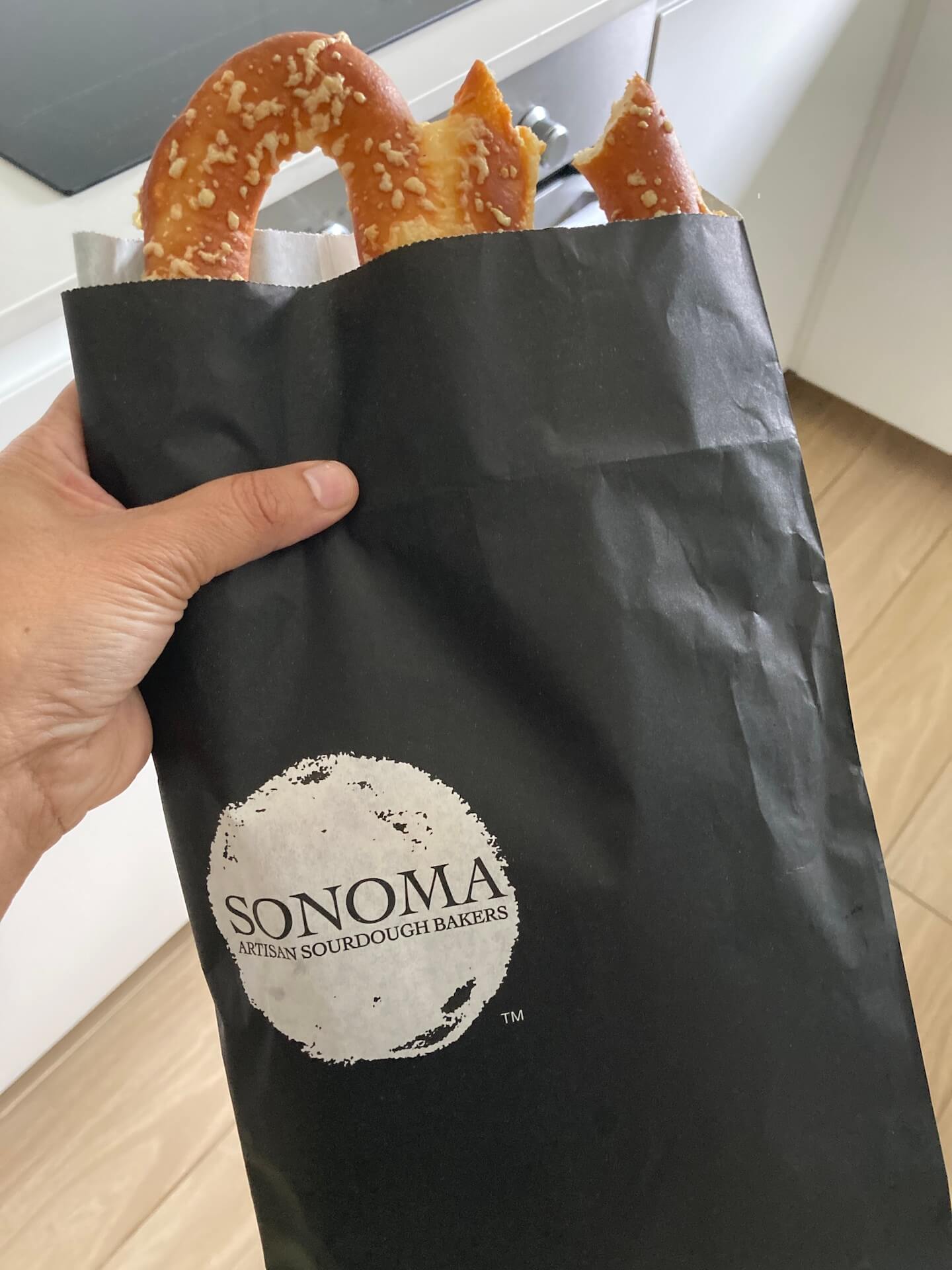 A Good Book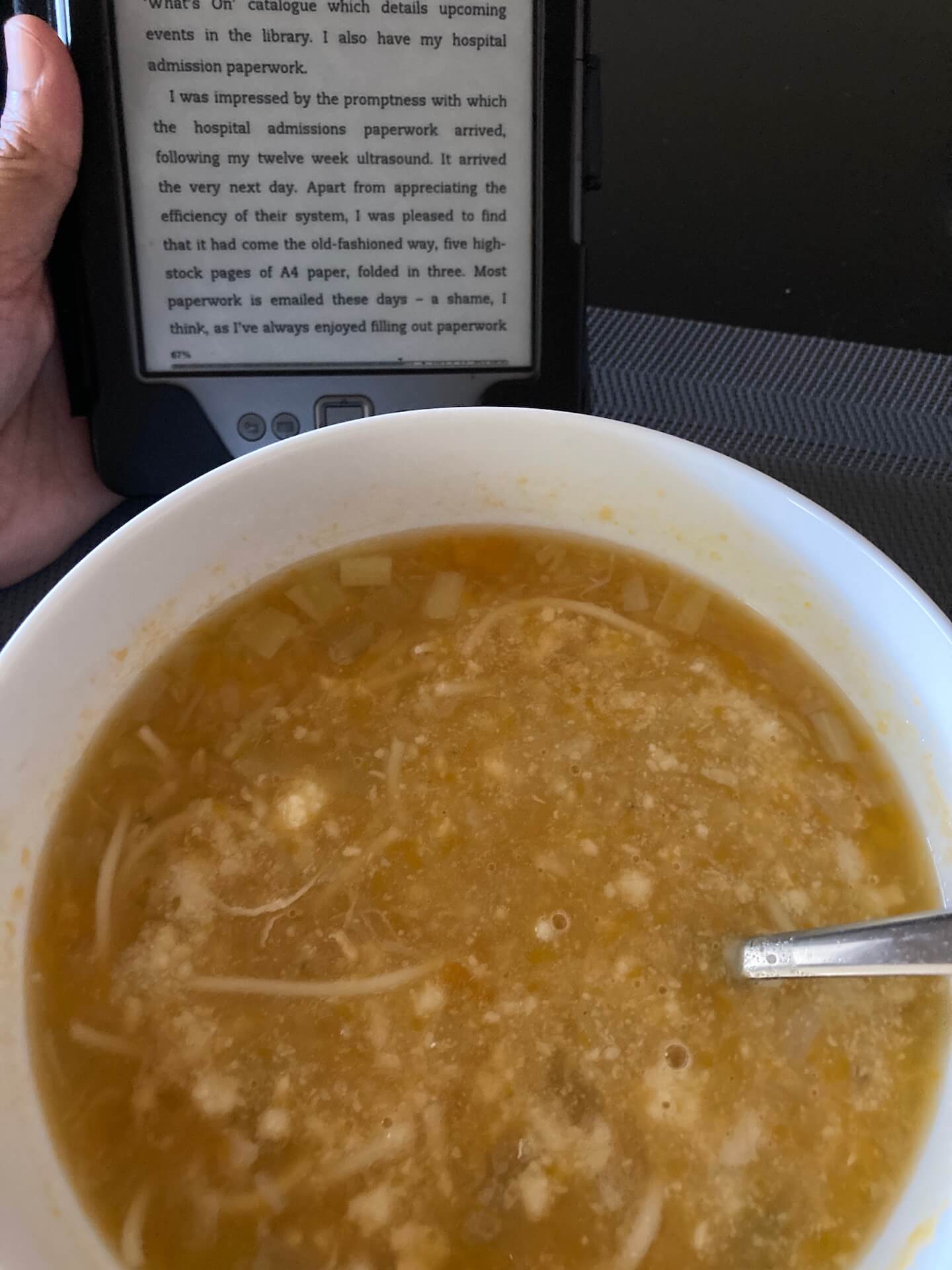 For lunch, I had some leftover chicken soup and read some more of "The Sister" by Sally Hepworth. Oooooh, I am really enjoying this book but I am getting a bit stressed that things are looking grim for one of the main characters.  It's taking me ages to read but only because I haven't had the time.
Greys Be Gone!
It's like I turned a year older and all my roots started showing a couple of days later. So I dealt with them using this fantastic Garnier Olia permanent hair colour.
Aaah that's better!! Soft, silky and no greys at least for a little while……sigh!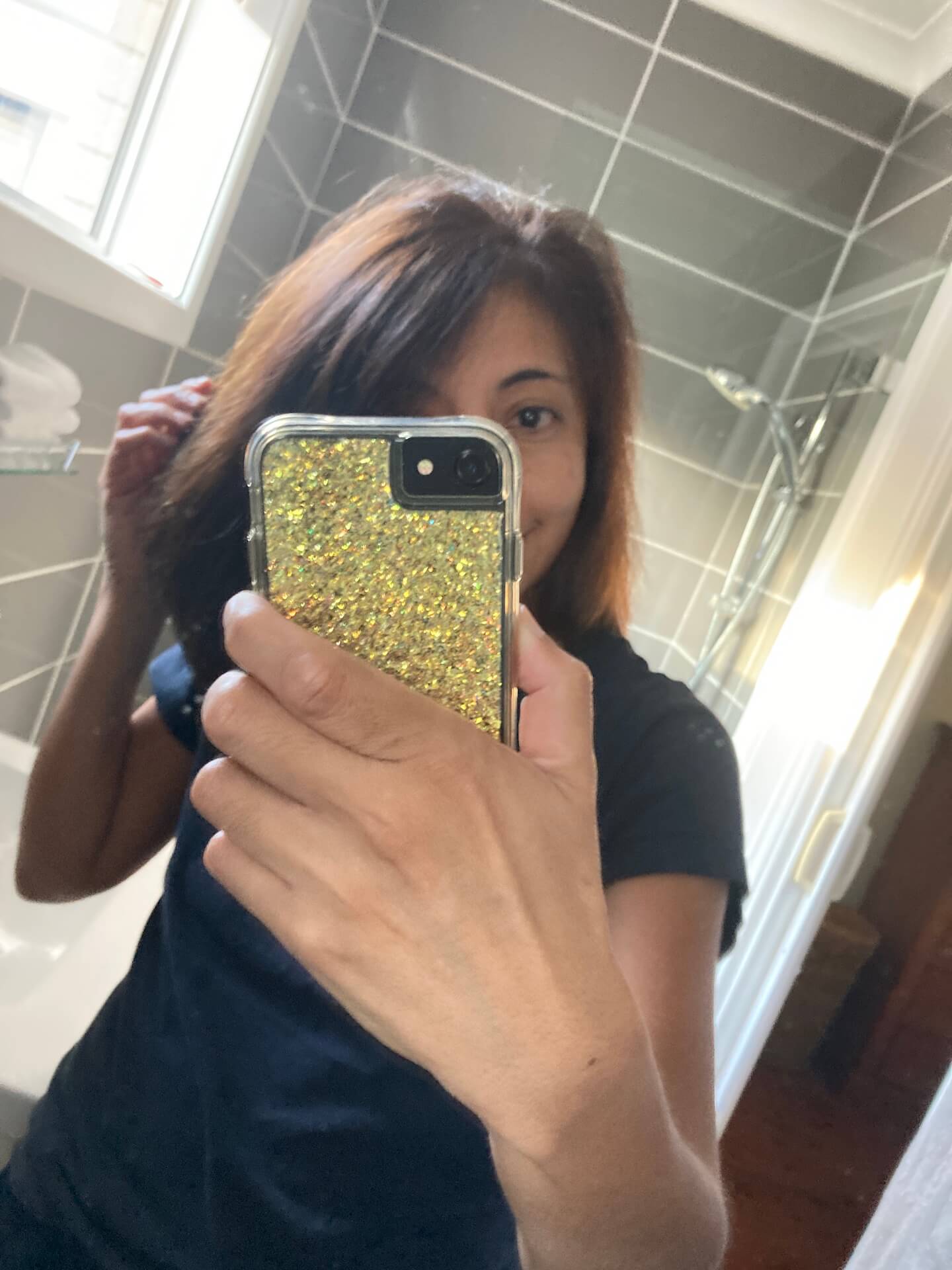 Dancing With The Stars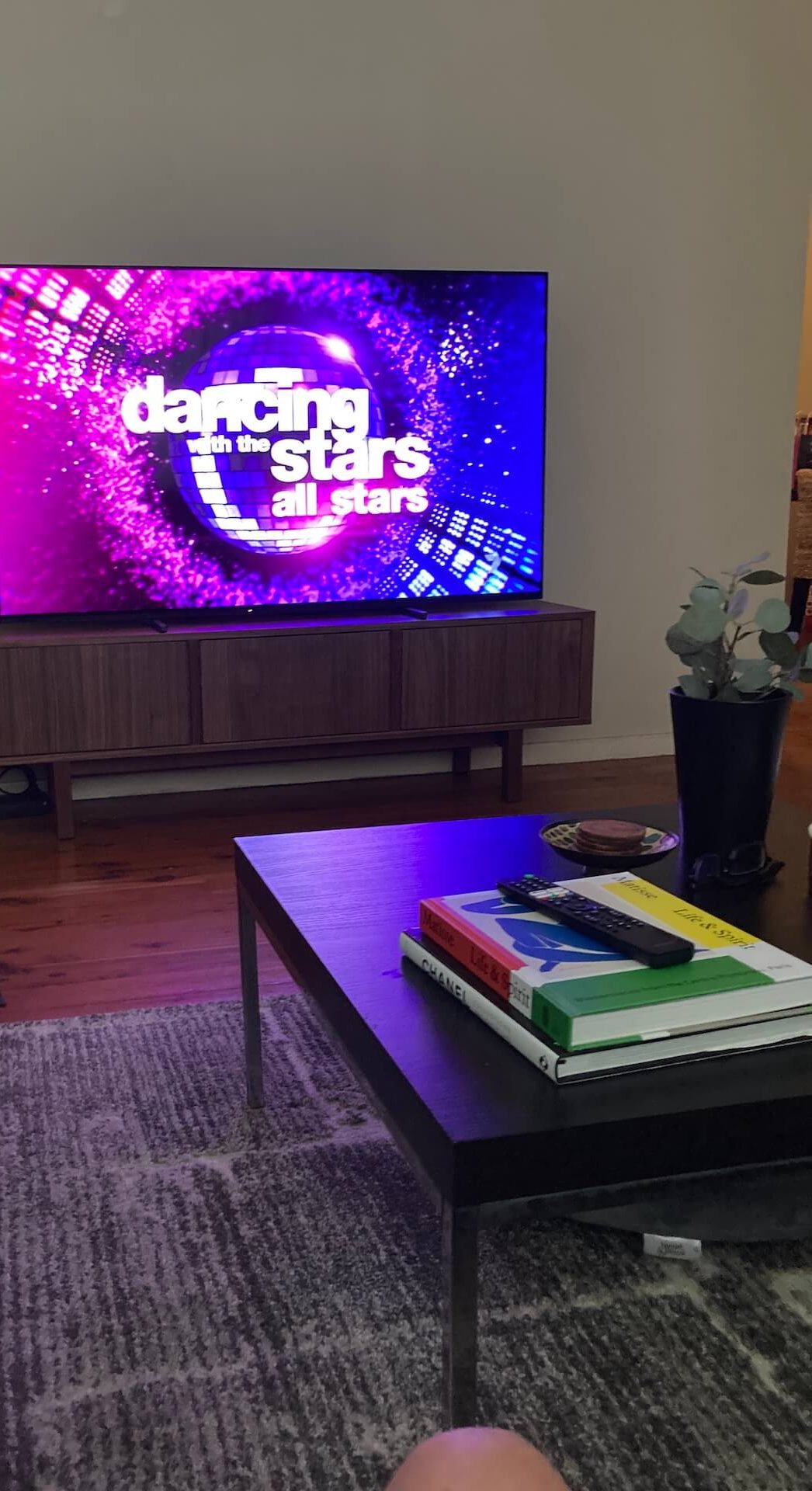 Sunday evening I watched the new season of "Dancing With The Stars". It was so fun messaging my friend while I was watching. We were both sad that Cameron Daddo got eliminated. True, he did dance as stiff as a board but he was such a good looking board!
So that wraps up my fun birthday weekend. Full of unexpected surprises from my friends and family showing me so much love!!
My boys and I are still trying to get together and go out to my favourite Italian restaurant but we can't yet seem to coordinate a time and date that suits everyone's work schedule. That's ok, no rush. It's always fun to have something to look forward to!
Happy Monday!