Happy Friday Everyone! Hope you all enjoyed a great week and are ready for a relaxing weekend. I know I sure am. Thank you for stopping by today to have a look at a few fun things that happened in my little world.
Well, this is the last week I will be working part-time hours. As of  Monday, it will be all systems go as all the kids will be returning to preschool. That's nearly 40 children each and every day Monday to Friday. Wow!
Along with back to full-time work for me, it will be back to school for Sam. He's excited to go back as he has really missed his friends and I think like a lot of kids, he's had enough of online learning. He just wants things back to normal.
I'll put the chaos that is about to start next week out of my mind for now. As I'm sure we will all be back in the swing of things like nothing ever happened.  So for now, let's jump in and have a look at this week and a few fun things I was able to get up to because Sydney is finally open!!
#1
A few months ago I promised myself that one of the first things I was going to do post lockdown was to visit my favourite place. I'm referring to Mitchell Rd Antiques and Design Centre. I was so happy to be back, I just love this place so much. It's a huge warehouse made up of many different stalls all independently owned.
Retro Fun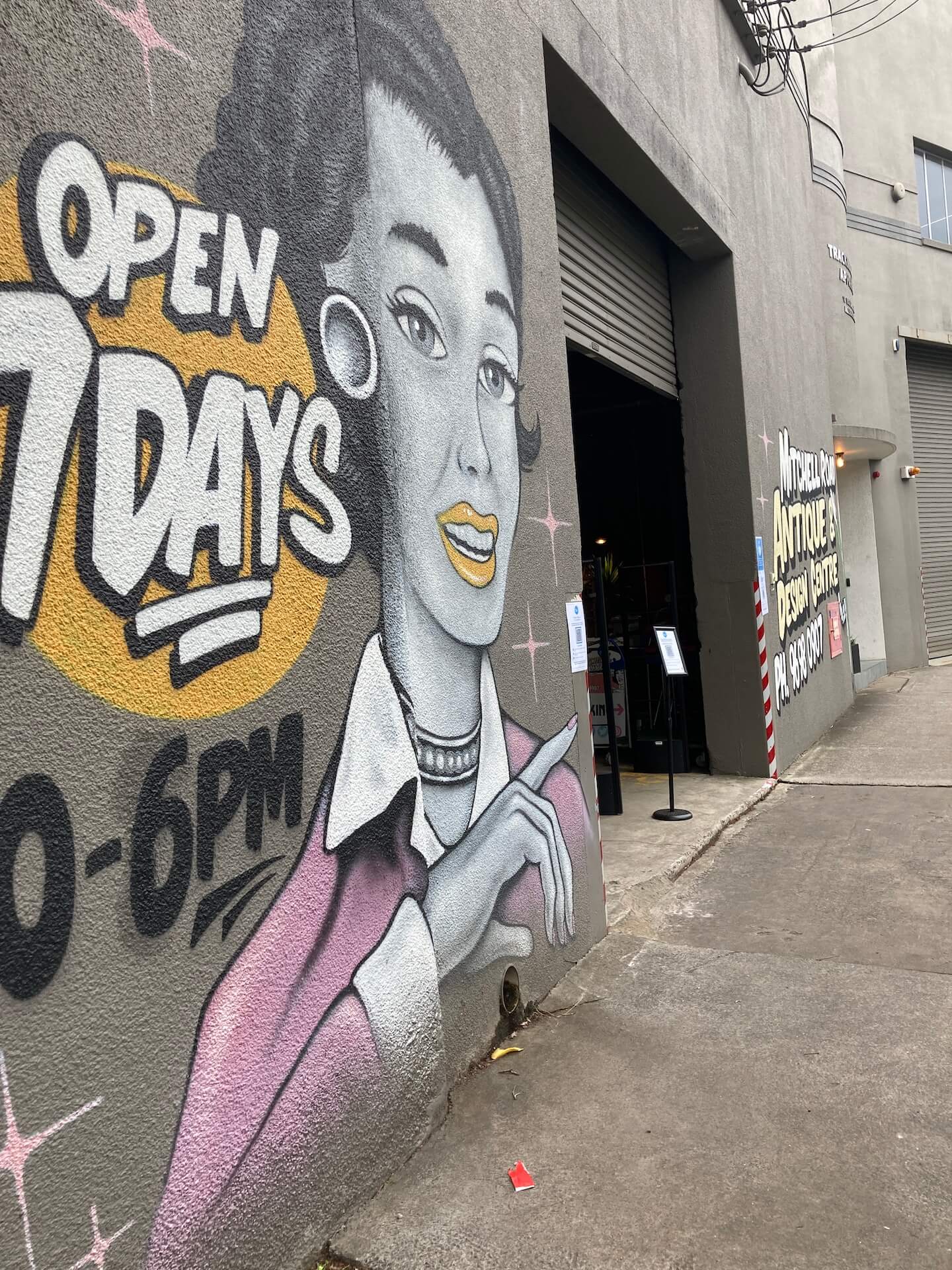 I strolled along looking at all the retro furniture, clothes, toys, books. Every time I visit I feel like I am stepping back in time to my childhood and all the fun 70's and 80's decor. I find myself wishing I hadn't thrown so many things out when I helped my mum empty her flat.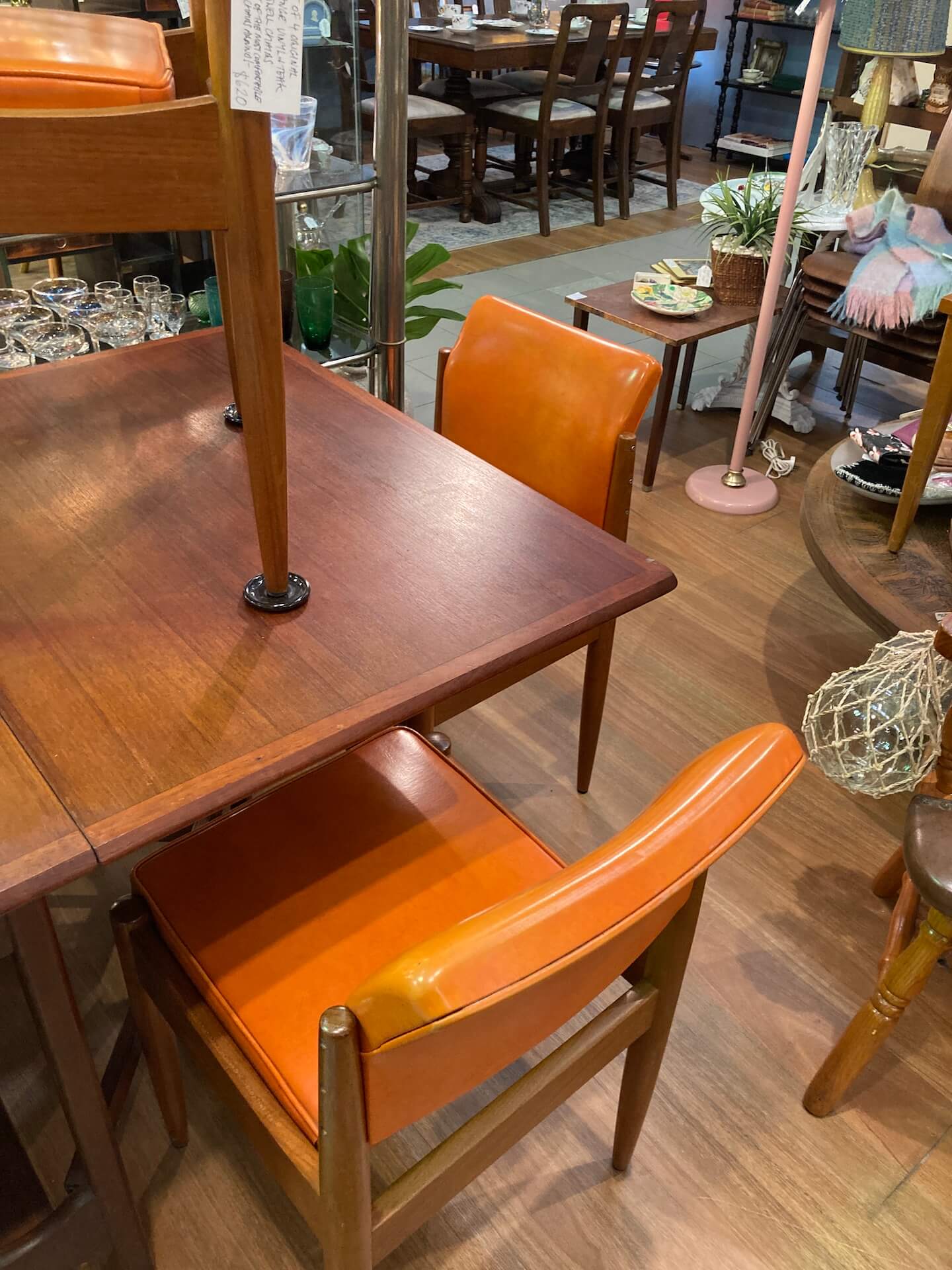 Mid-century furniture is popular all over again and the price tag for some of the furniture is quite incredible. I'm thinking we should have kept those bright orange chairs I got rid of a few years ago!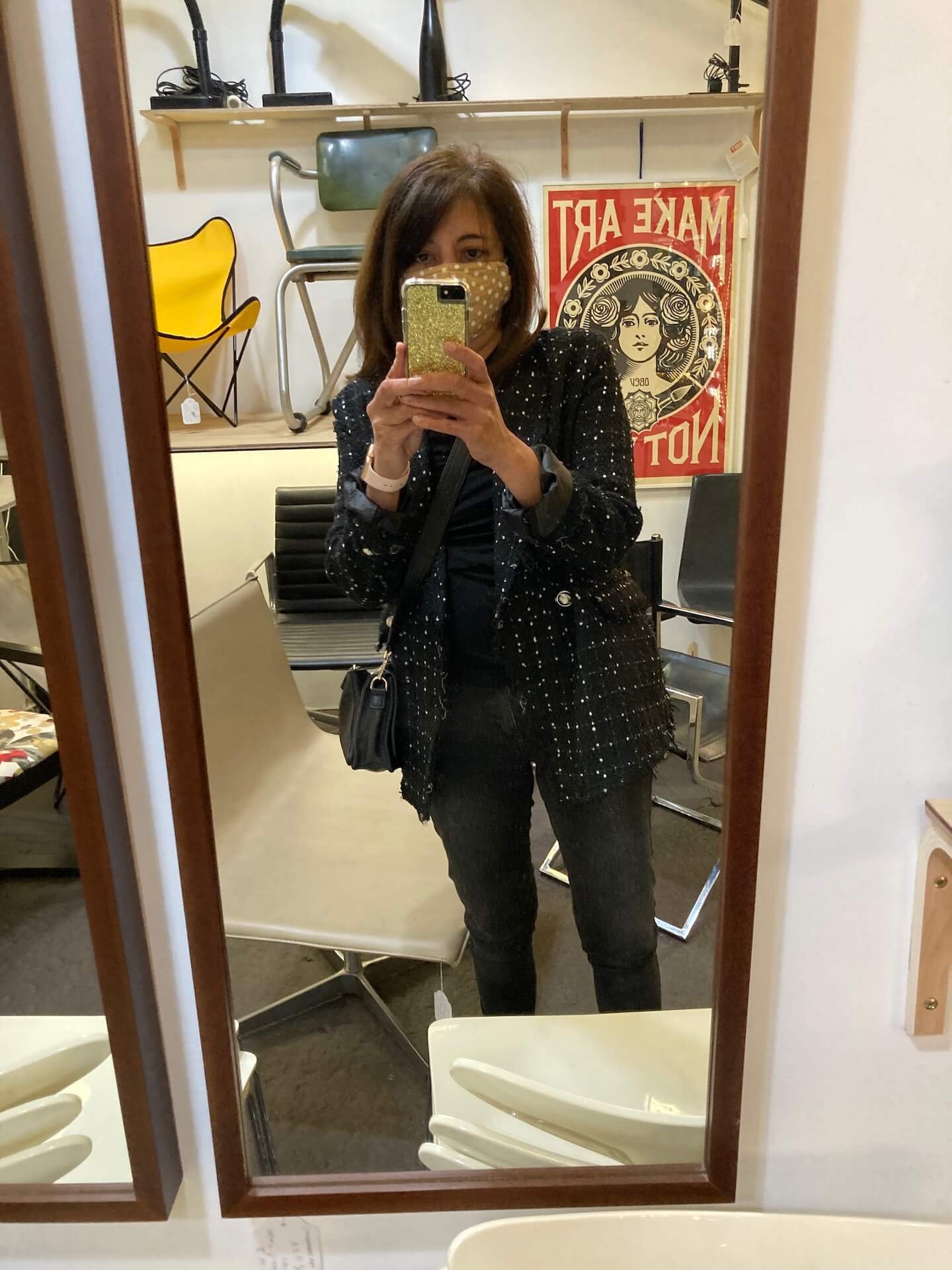 Look at these fun Orla Kiely shoes I tried on. They were my size, fitted perfectly, and were brand new. I didn't end up buying them and now I'm really annoyed at myself. If by chance they are still there next time I visit I might go ahead and get them. I just wasn't feeling brave enough to add them to my shoe collection the other day. But now I can't stop thinking about them. Does that ever happen to you? Ugh, I am really regretting my indecisiveness. Boo!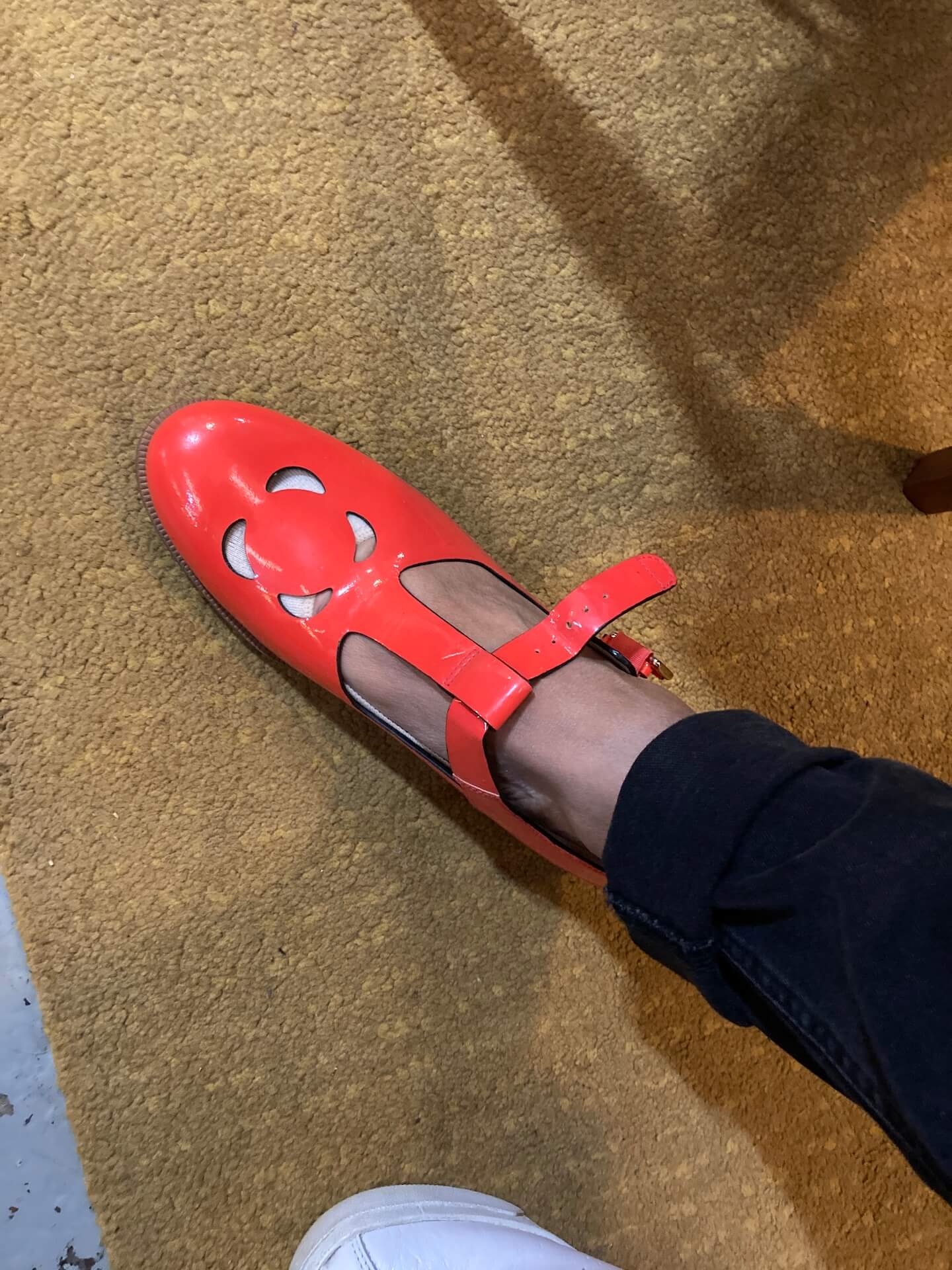 #2
When we got home from visiting Mitchell Rd Antiques I popped a rack of lamb in the oven. I had left it marinating with garlic and rosemary before we left, luckily I had also roasted the potatoes too. There's nothing worse than coming home from a fun outing and having to scramble to get dinner ready.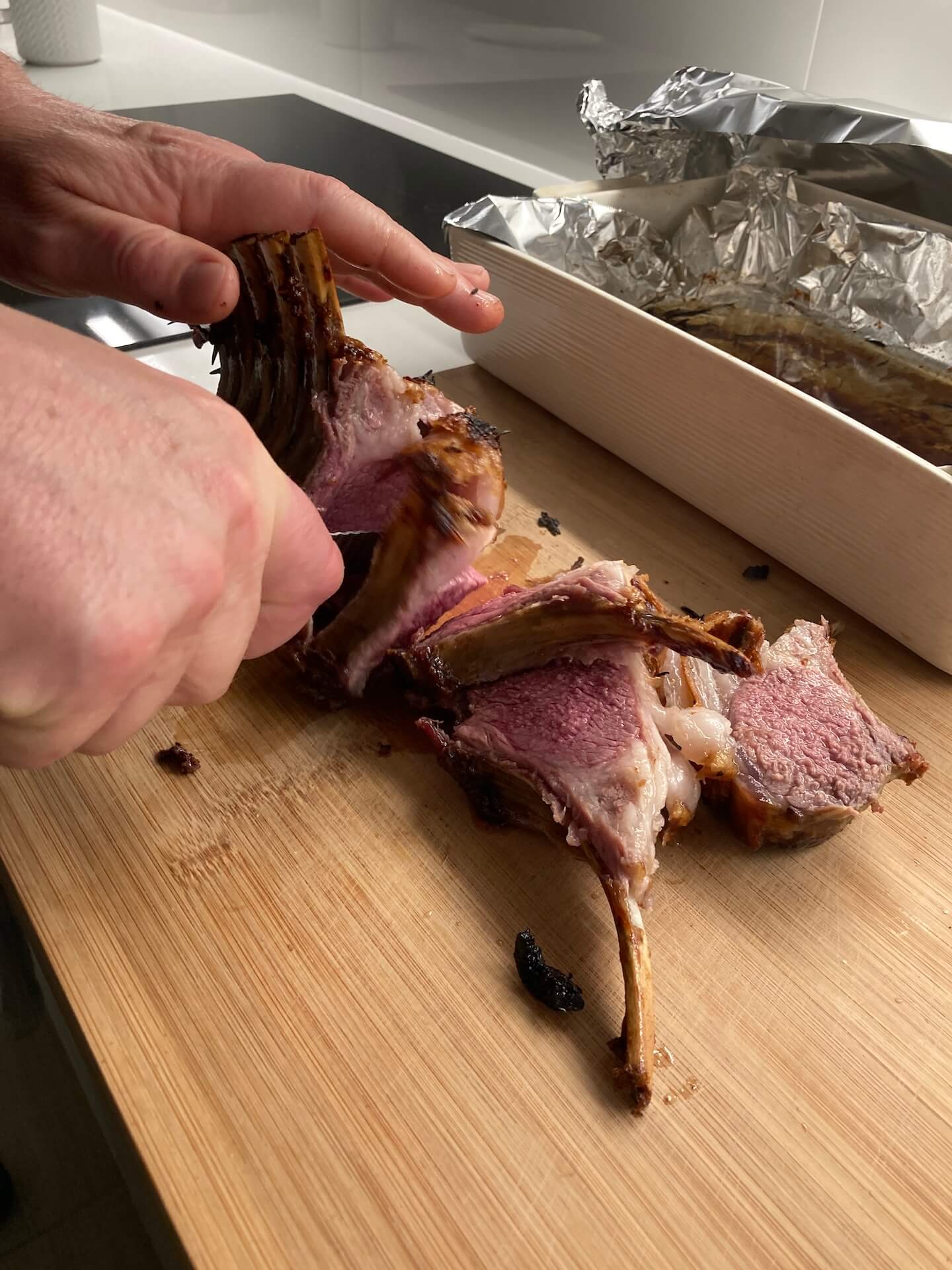 The flavors of the rosemary and garlic had some time to infuse while we were away and Oh my goodness, it was so delicious!! My mouth is watering as I am typing this. We had vegetables and gravy to go with it.
#3
Desserts For The Win!
Steve always says that after a nice meal like that you need a dessert. I'm not arguing with this!! I hadn't made anything so we decided to go to Mcdonalds and do a quick drive through for some sundaes and McFlurrys.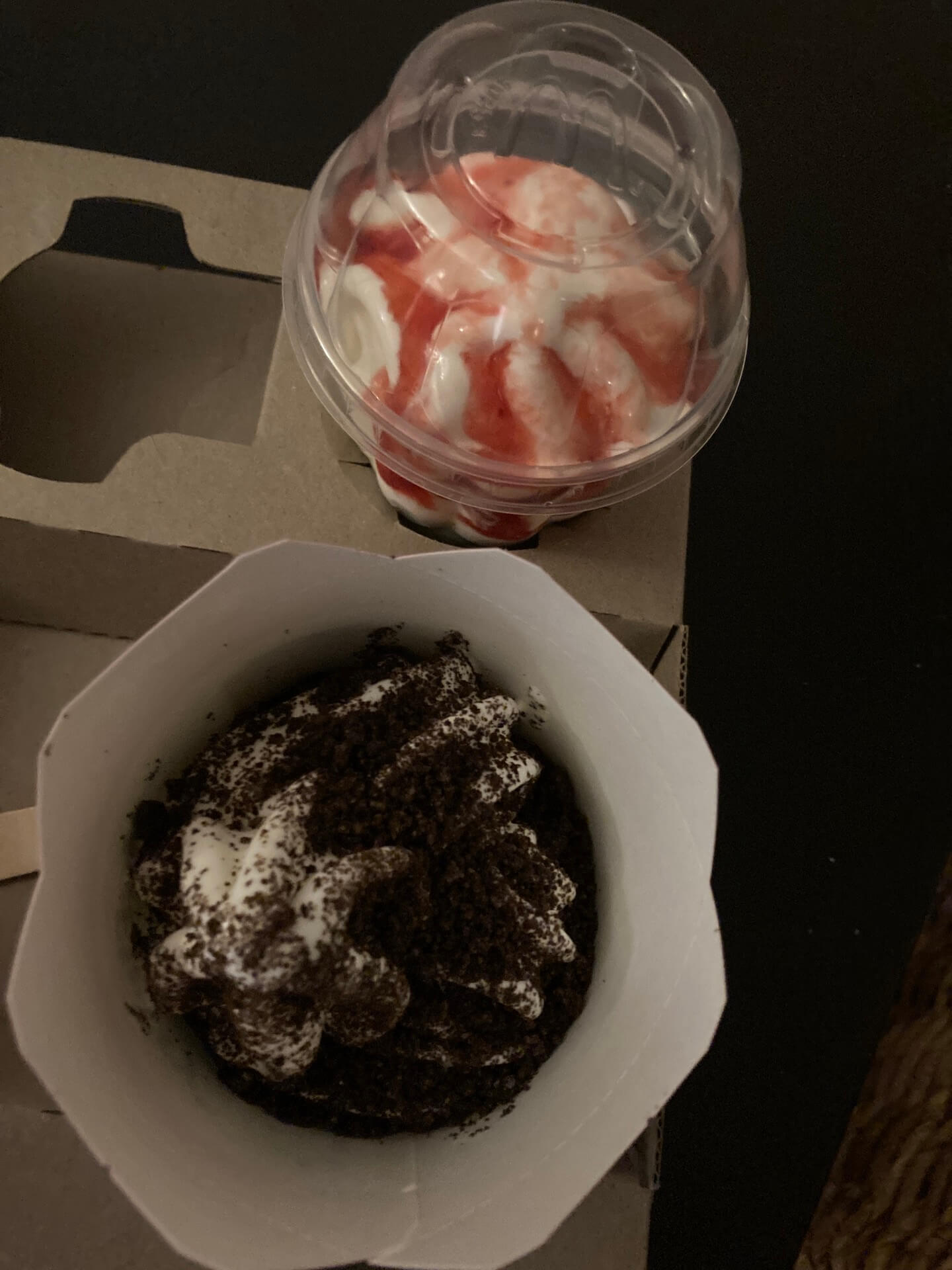 Drive through desserts are a big favourite. We got back home ate our desserts and caught up on some shows I had taped during the week and hadn't had a chance to watch yet. So many shows, so little time!! We watched a couple of episodes of FBI and called it a night.
#4
Wednesday I caught up with my beautiful friend. Have I told you how much I love my friend? She is so kind, sweet, and encouraging and I am so thankful to have her. The best part is, is that I get to see her at work because we work together four days out of five. Yay!!
Anyway, we were going to go for a bit of a walk over this cool bridge that is I guess you could call a walking track. It's not far from where I live but I have never actually been on it. I have heard that it's a really nice scenic walk too with a pleasure ground on the other side and a nice cafe.
Cafe Fun
Well of course it had to rain, so we ditched that plan for another day and met up in another suburb close by. I found a cafe that was actually taking dine-in customers.  Most of the cafes were still doing take away only. We parked ourselves there for the next hour or so and had the best time. We just chatted about everything and it always feels like there's never enough time because we have so much to say.
In between chatting, we took a few breaths and also indulged in some delicious brunch. This was the first time I had been out to eat anywhere since lockdown so it was such a treat. I ordered a skinny cappuccino and my lovely friend had a chai latte which smelt of delicious cinnamon and other spices. We shared eggs on toast and we both agreed that poached eggs with a runny yolk is the only way to go. So yum!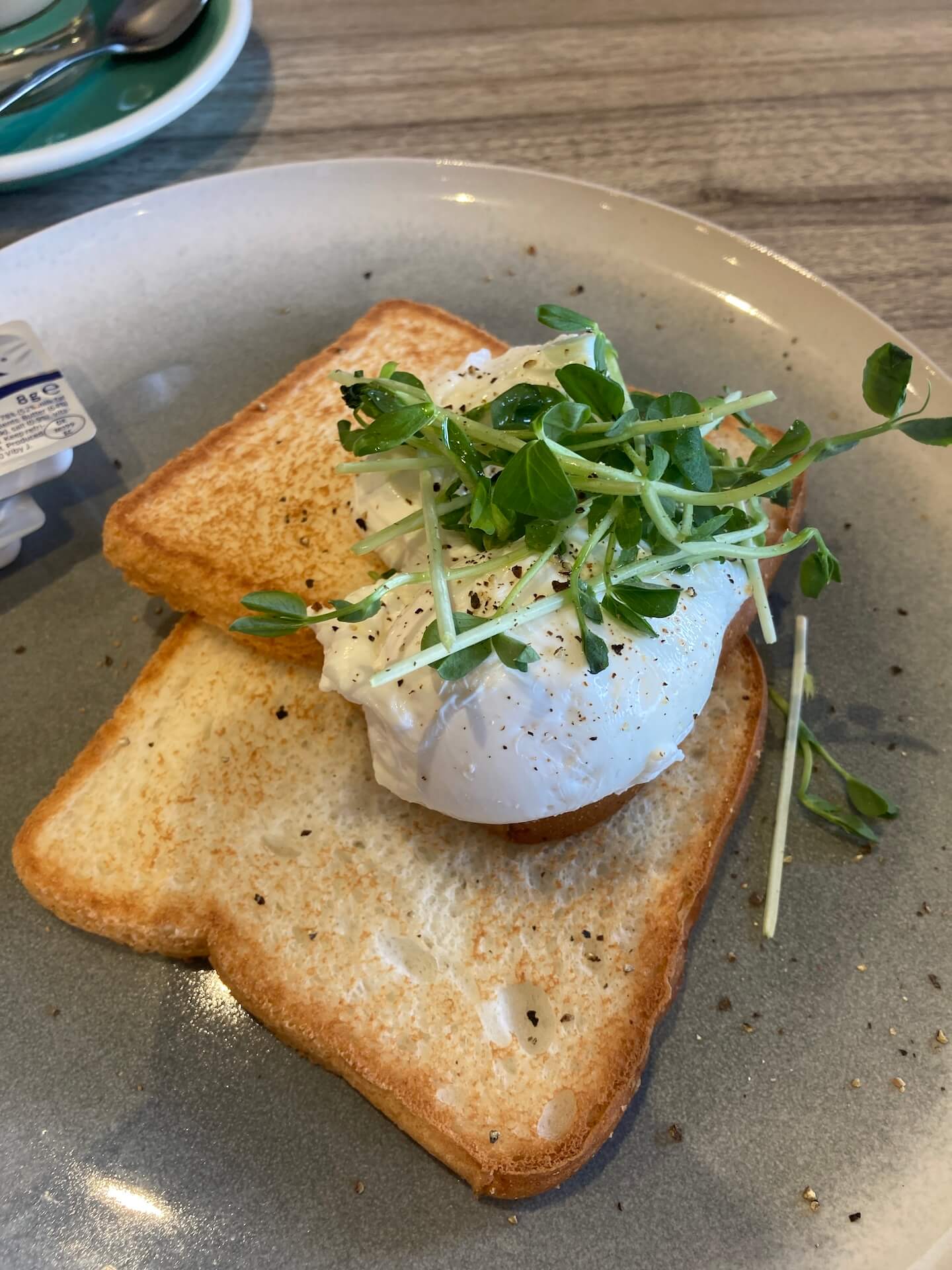 #5
Thursday I took my Mumma to get her Pfizer shot. She had been so reluctant to get it. All my family has been really worried about her not being vaccinated and now with everything opened up only double vaccinated people are allowed in shops, restaurants, cafes, and other places. Even some doctors are only seeing double vaccinated patients face to face.
Brave Mum!
I don't really blame my mum for being reluctant about the vaccine. In all honesty, I wasn't thrilled about it either BUT the alternative is so much worse and I was very relieved when we all got ours over and done with.
She was quite happy once it was all over as you can see in the photo. Now we have to wait four weeks until she gets the second Pfizer shot. Fingers crossed, she doesn't have any yucky reactions. After being so worried all week she pulled through like a champ. Go Mum!
#6
Thursday afternoon it rained again and this time we got tiny hail. I love being at home when it rains. I played some nice soft music on Spotify and had my lovely Ecoya French Pear candle burning. Everything felt very cozy. Unfortunately, it was a whole different story in other parts of NSW. Huge storms hit many suburbs and there was even a tornado in the north of NSW.
#7
I finished work on Friday at around 3.30 pm so I popped into Kmart to pick up some containers and drawer dividers. There are some drawers I need to declutter and organize pronto. It was really great to see that there weren't too many people walking around and I felt ok. I'm still trying to avoid busy supermarkets as much as I can just in case. So I think I'll be doing the majority of my shopping online, it's also much more convenient anyway.
Hooray For Decorations
It was such a fantastic feeling to be back in a shop and I was so excited to see all the Halloween and Christmas decorations. Every year Halloween gets increasingly popular in Australia. Up until a few years ago, it wasn't really a thing. Now it's much more common to see houses decorated and many kids now go trick or treating on Halloween night. It's nowhere near as popular as in the USA but more and more people are getting right into it.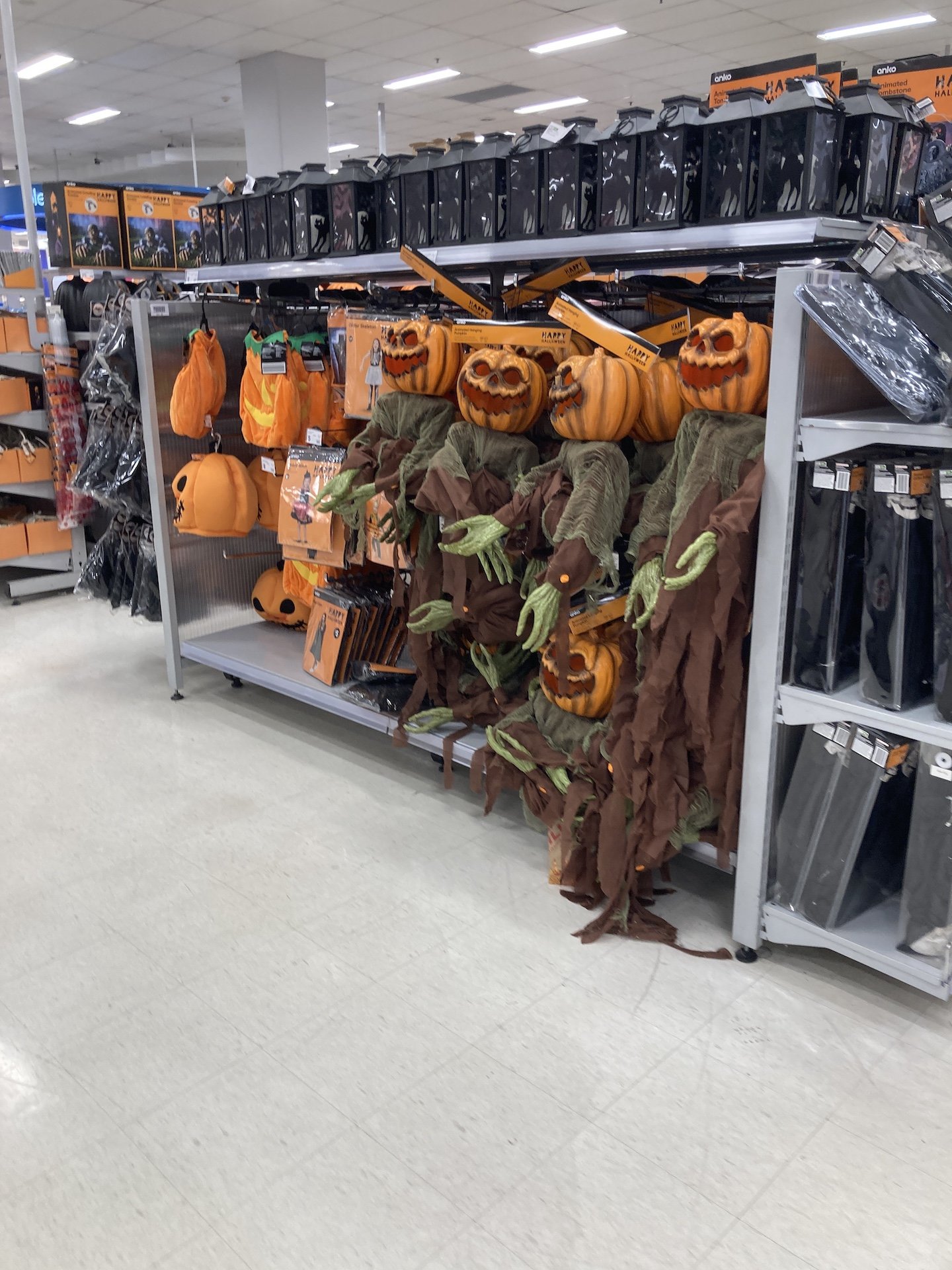 I just love Christmas decorations! the earlier I see them in the shops the better!! It's one of my favorite things and I look forward to it every year. Once those decorations come out, I know that all the fun stuff will be happening soon.
That wraps up another week, it was certainly more eventful and fun than it has been for a long time. I'm hoping next week is smooth sailing as we dive into a 'normal' week once again. Have a wonderful weekend and I hope to see you back here on Monday.
Ruth xxx
Linking up with Andrea and Erika for today's post