Hi friends! Wow, didn't the weekend just go by in a flash! It's like I blinked and the weekend was over and here we are again to welcome back Monday. As usual, I am linking up with Holly and Sarah for today's Hello Monday post.
If you read my Friday post I was telling you guys that I had nothing planned for this weekend. And I honestly thought that I would just be pottering around the house and watching some TV shows. I also believed the weather forecast which said that it was going to be cloudy and rainy.
Nope, I ended up having an unexpectedly busy weekend. Fun but busy, oh yes and the sky was a brilliant blue and there wasn't a single raindrop. Haha!!
Friday night
I just love Friday nights!! While I was cooking dinner my friend rang to ask me if I was free on Saturday to go shopping at Ikea with her and another couple of friends. I said yes straightaway! I sure love going to Ikea whenever I get the chance and so I was super excited to go!
One of the things that I love the most about Friday nights. Is that I know that I can stay up super late and not worry about having to get up early the next day. So I did just that and I waited till Steve got home from work after midnight. We watched some TV and ate sweet and salty popcorn which was really good! Along with some other yummy snacks. It certainly was such a nice way to end the working week.
Saturday
We all enjoyed a lazy and very slow morning. For breakfast, I had some sourdough toast with avocado and feta cheese along with a nice steamy cup of tea. Then we started watching the final season of Line Of Duty.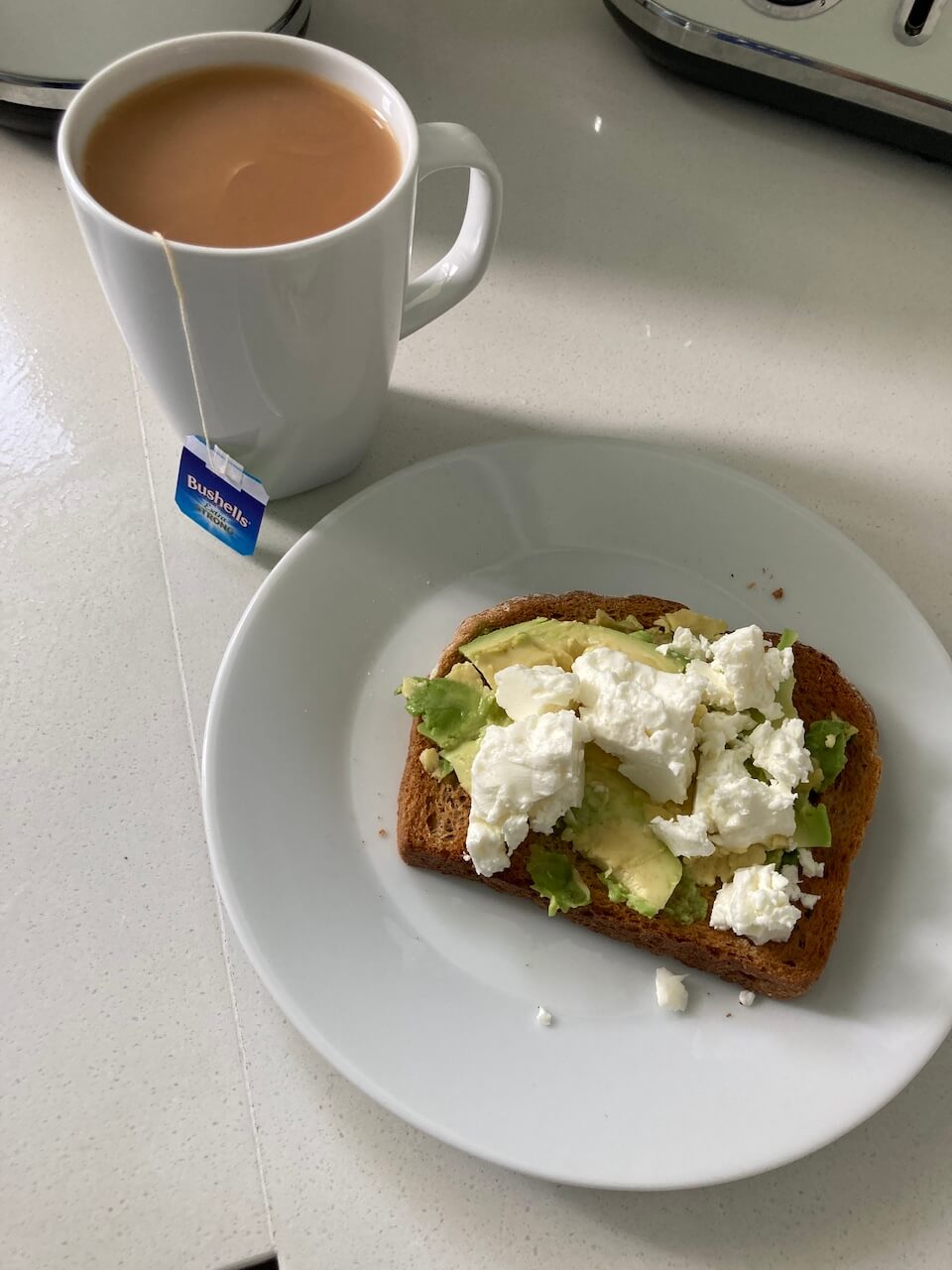 In the afternoon Steve went to work and later on my friends came to pick me up for our trip to Ikea. We got there at around 2.30 pm and didn't leave until around 6.30 pm. We did stop for coffee and muffins along the way. Shopping with friends is so fun and we chatted until we almost lost track of the time! After coffee, we kept on browsing as we made our way around Ikea. I picked up a few things from the marketplace.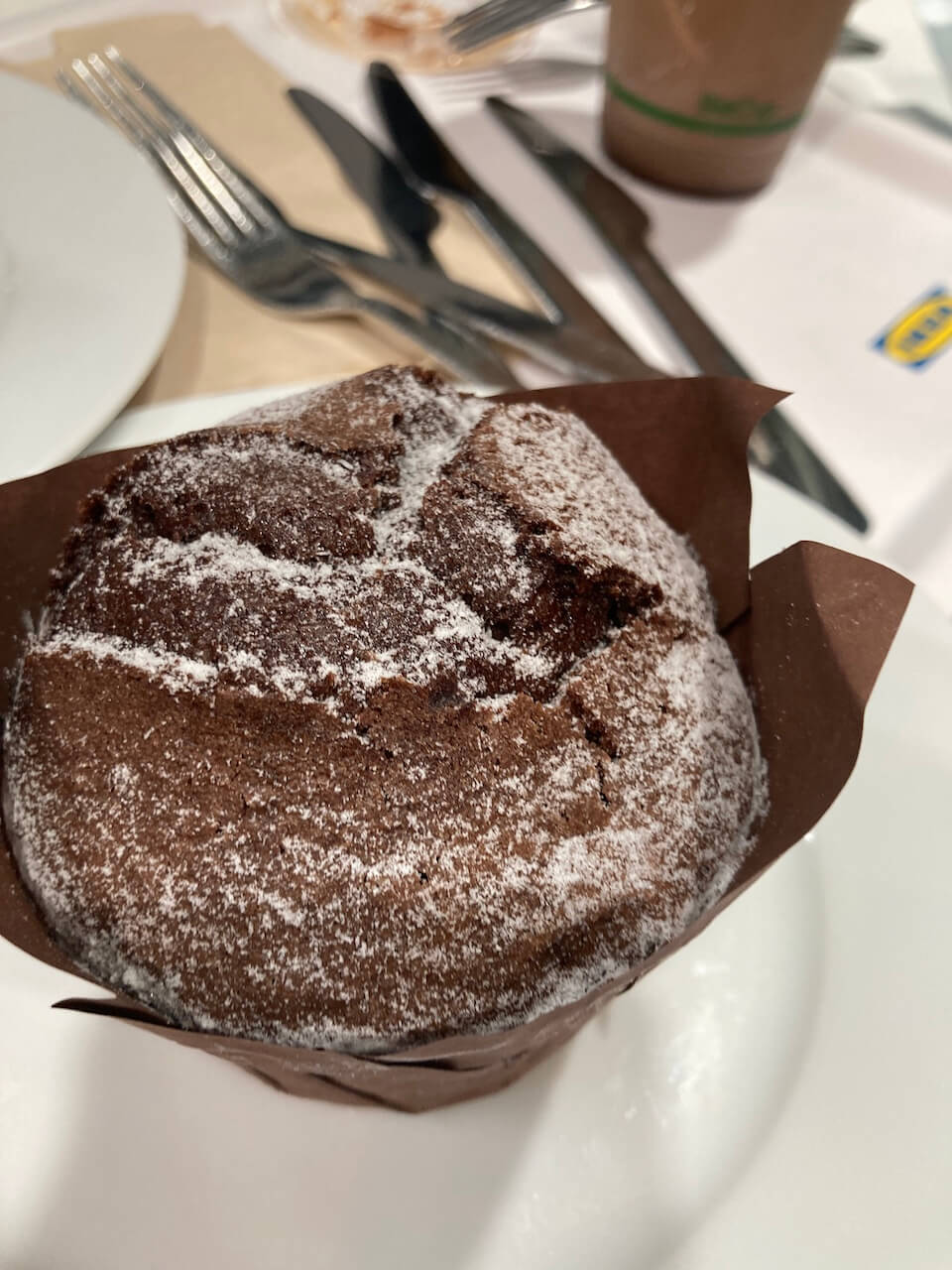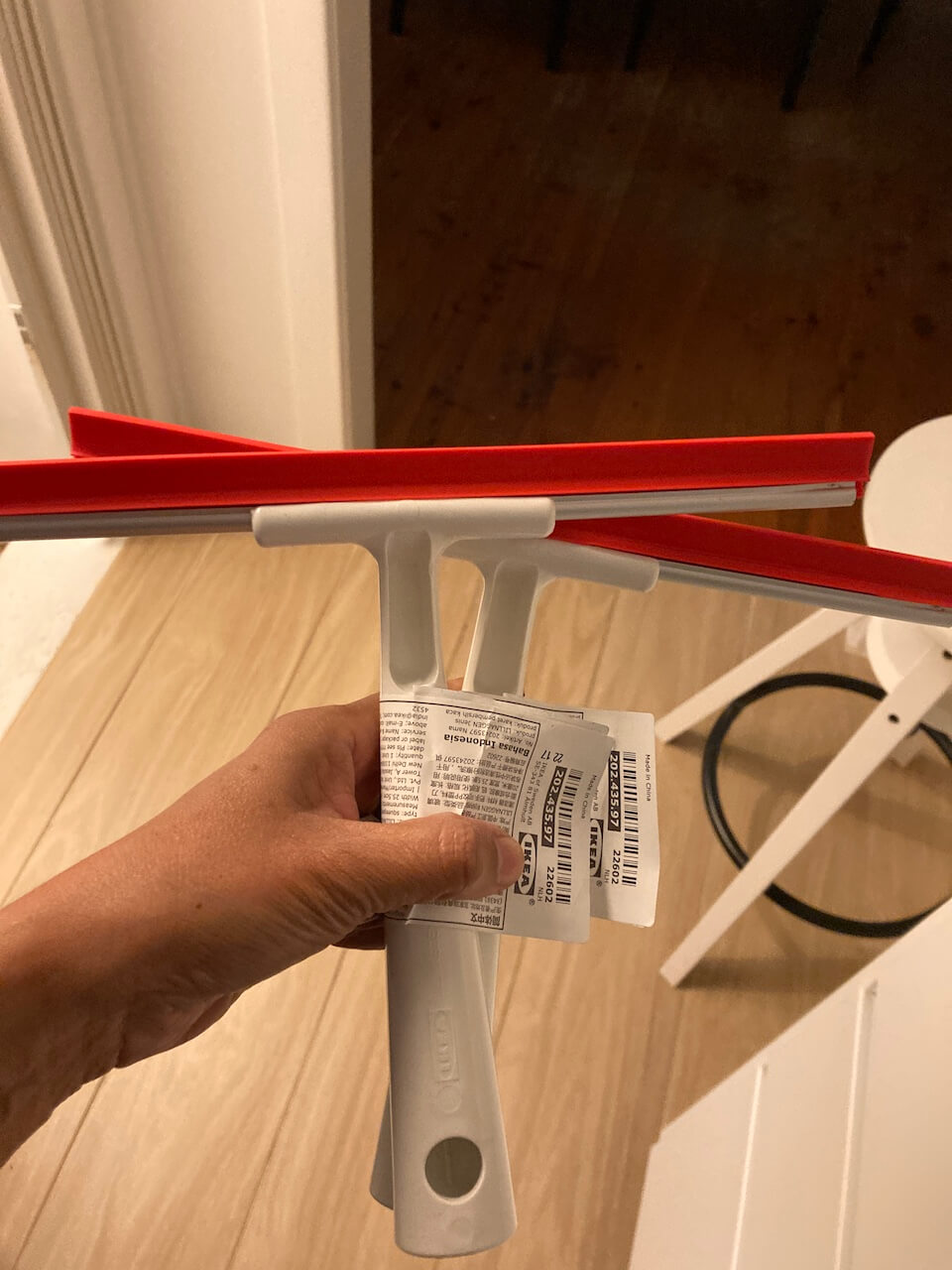 I needed new squeegees for the showers.
I picked up this cooling pad for Sam. Even though I get super excited about warm weather he's not a real fan of summer. He gets too warm when he's in bed even during winter sometimes. So I thought that this might help to keep him cooler.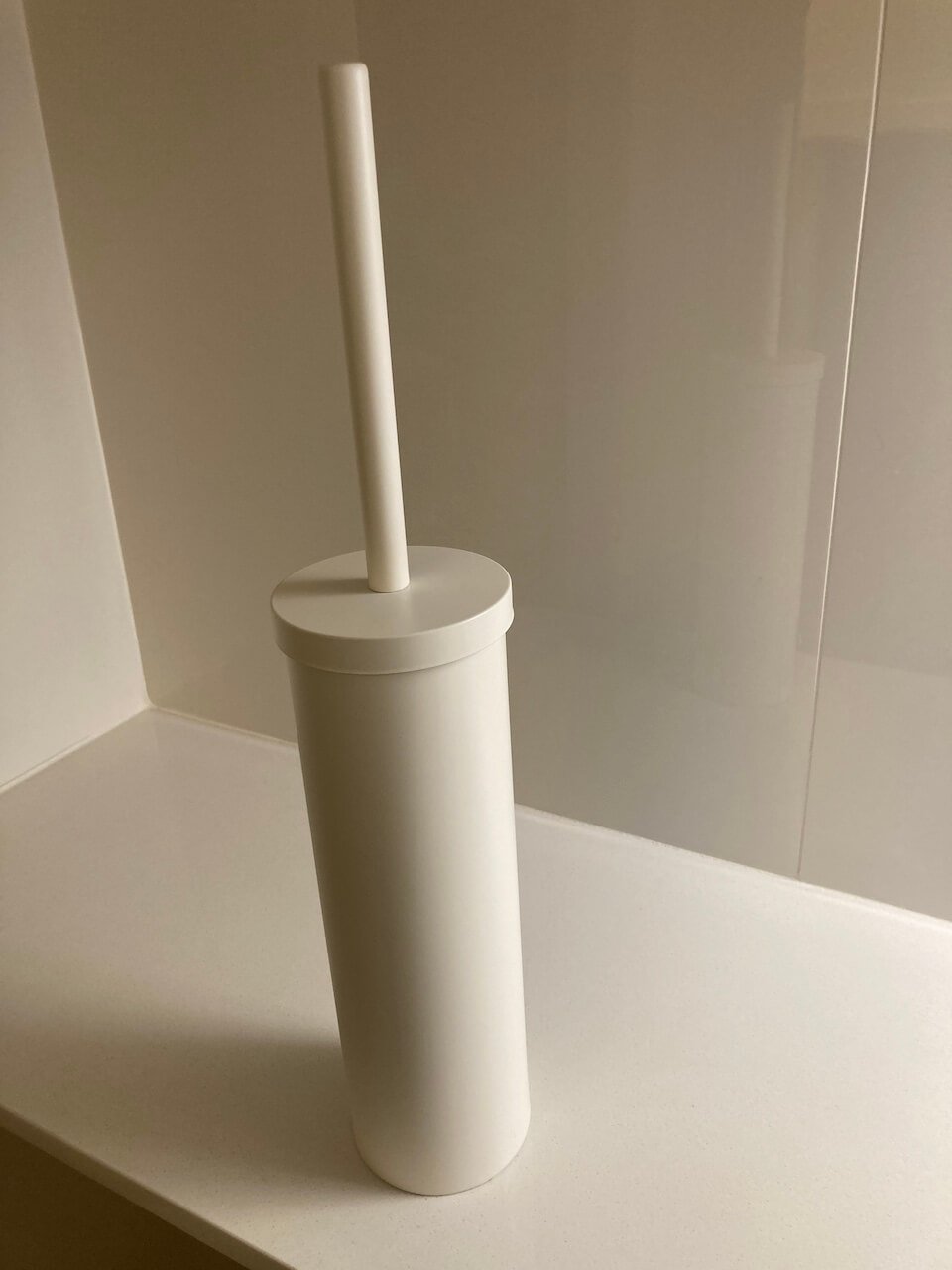 A new toilet brush!
Then afterward instead of going home, we all agreed that we wanted to keep hanging out. So we stopped off for some dinner at St George Motor Boat club. We shared some sweet potato fries, pasta, and pizza. In the end, I got home at around 10.30 pm. It really was such an unexpectedly fun way to spend Saturday.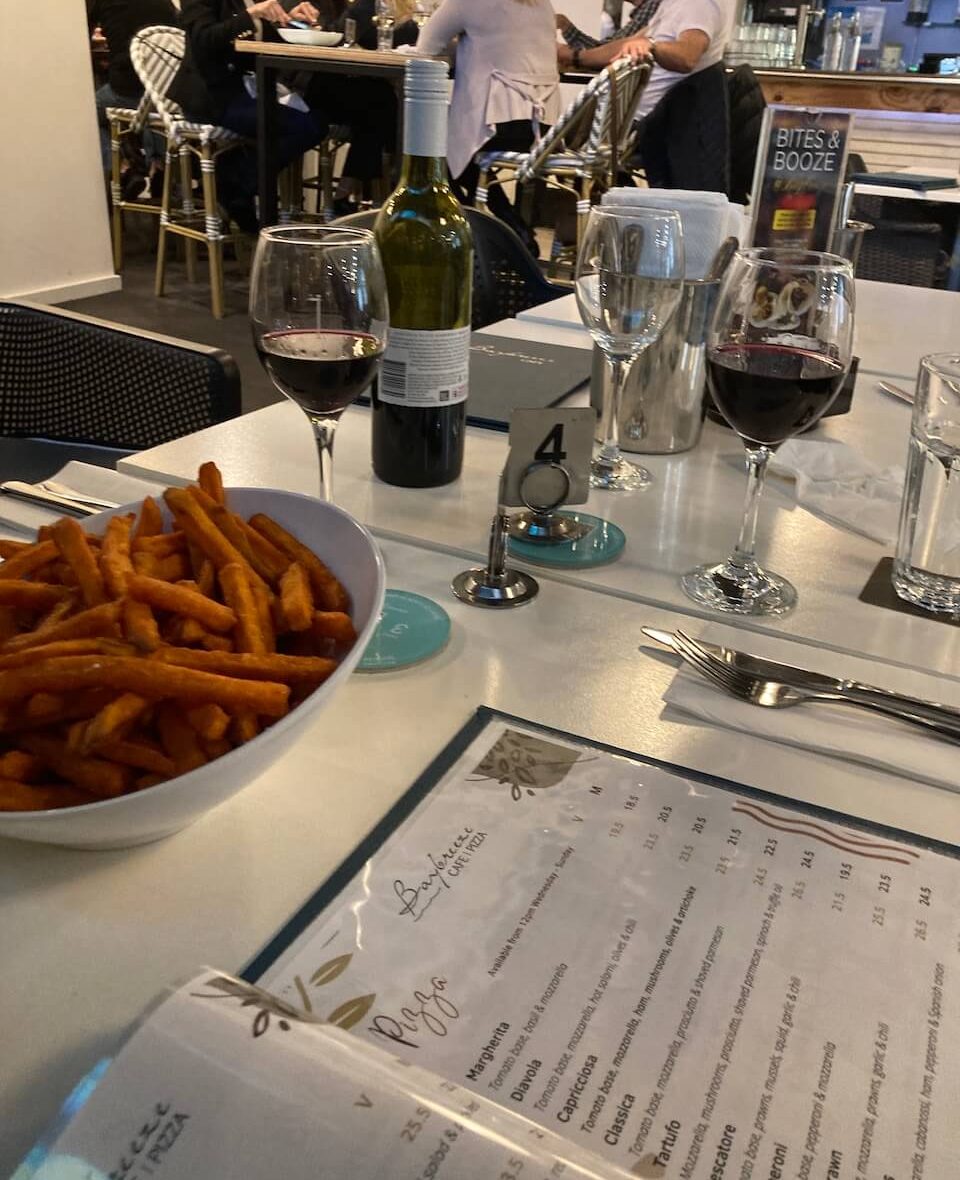 Sunday
Oh my goodness! Will our car troubles ever end??? Poor Steve had to Uber it home because my little Suzuki that he has been driving wouldn't start after he finished work at 1 am on Sunday morning. We just had the battery changed after he got stranded a couple of weeks ago. The car was serviced only last Wednesday! Ugh, so annoying!!
Anyway, we called the mechanic and he installed another battery. Fingers crossed this doesn't happen again. We have decided to just stick with one car until November. Hopefully, the car market will improve by then.
 Shopping For A Birthday Present
Sunday afternoon Steve went to work and I walked to the shops. We live in a suburb that is super close to a small Westfield which is so convenient. It took me about twenty minutes to walk there and I felt good about getting in some steps too.
It's Steve's birthday this Wednesday so I went to get him some presents. I was going to order online but time just slipped away. I found some things that I know he likes and I am going to put them together in a hamper. Birthday shopping for him is a bit tricky. He's a real minimalist and doesn't ever really 'want' anything. So what I tend to do is just get him a few things that I know he needs and he's always happy with that!
I left the shops at around 5 pm and I was so excited that it was still very much daylight especially since I was walking back home. Spring is on its way and the evenings are getting darker just a little bit later than they were only a few weeks ago. Yay!!
Sunday Evening
For Sunday night dinner I marinated and baked some chicken thigh fillets and we had them for dinner with rice and roast carrots.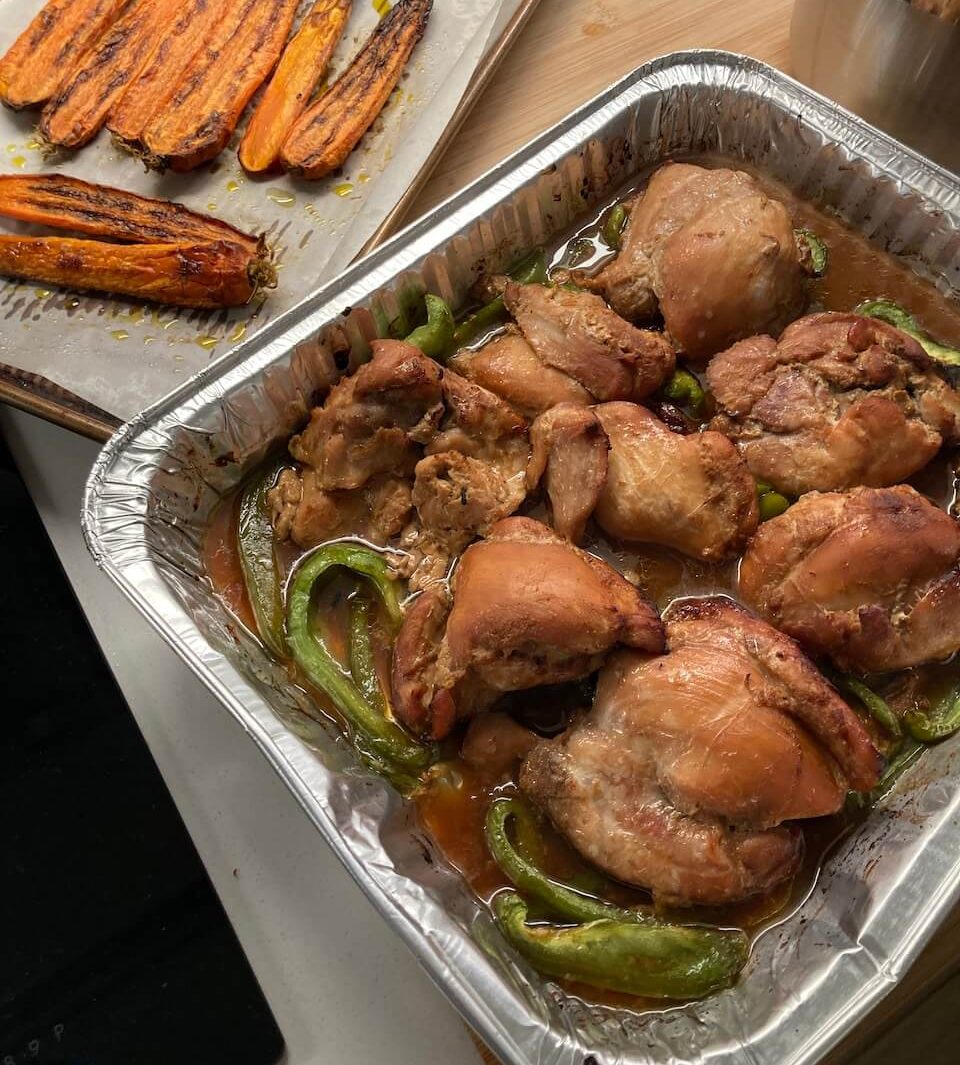 In the evening I did some blogging and then watched Doc Martin. I have been dying to watch season 9! I totally recommend this British comedy-drama about a surgeon who develops a fear of blood. So he leaves London and moves to a small sleepy village called Portwenn to start his own practice. It is hilarious!! The show is full of lovable characters and the scenery and music are just perfect. I love this show and I can't believe that I forgot to include it in my list of shows that I binge-watch.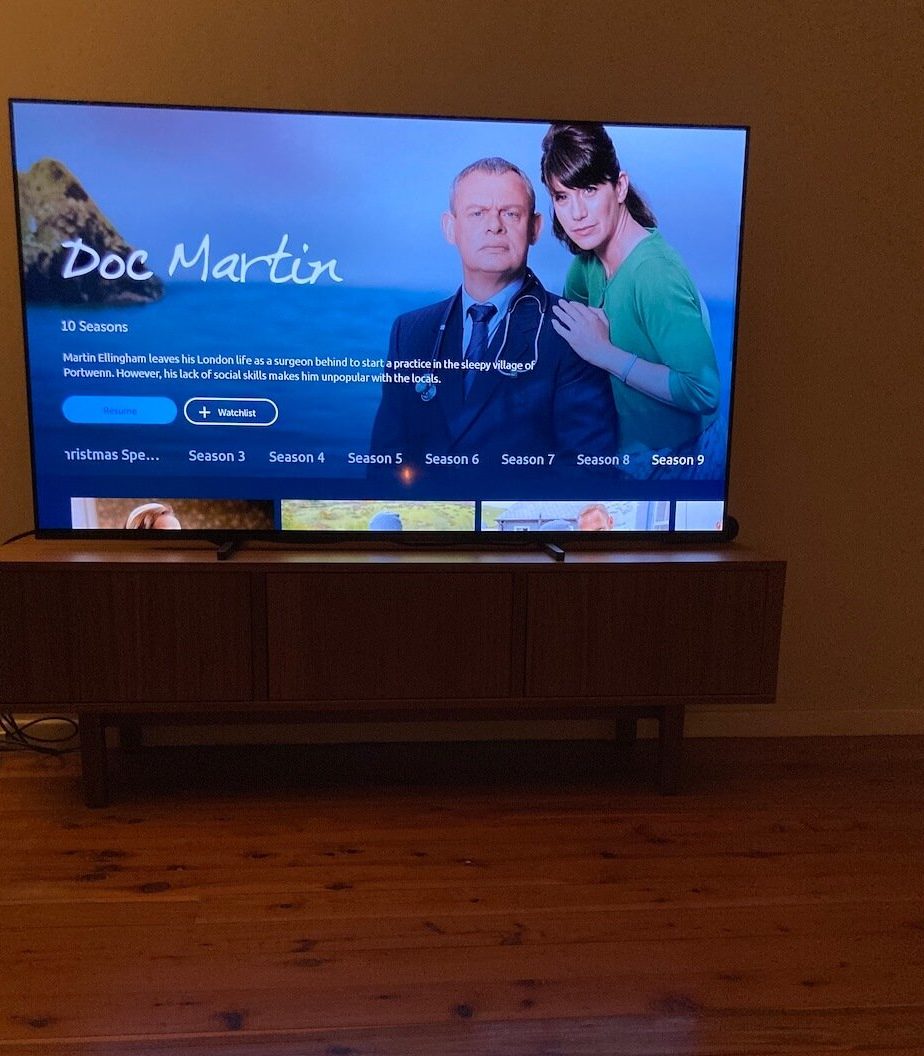 Anyway, we signed up for a 7-day free trial of Britbox so we could watch the final season of Line of Duty. Seasons one to six are on Stan which we subscribe to but the final season isn't. But now I've discovered that Britbox has so many great shows like the latest season of Doc Martin as well as so many others. So now I'm not sure that I really want to stop my subscription after the free trial. If we keep it then we will have a total of 5 streaming services! Decisions, decisions!!
Anyway, that wraps up my unexpectantly busy but fun weekend! I really enjoyed my last-minute plans on Saturday. Now after a busy day at work I'm off to do some household chores and later on watch some more Britbox!! I hope you have a great rest of the week!
Happy Monday!!