Hi friends I hope that you all had a wonderful weekend! I am really sad to see the weekend end so fast but I am very excited that we are now in the countdown for the end of term break. We finish term one on the 5th of April and then we are off for Autumn break until the 24th of April. I can NOT wait! Anyway, I am so glad that you are here today where I am linking up with Holly and Sarah to share my weekend wrap-up.
FRIDAY
Friday seems like a distant memory now but I just wanted to show you the beautiful sunrise from my kitchen window.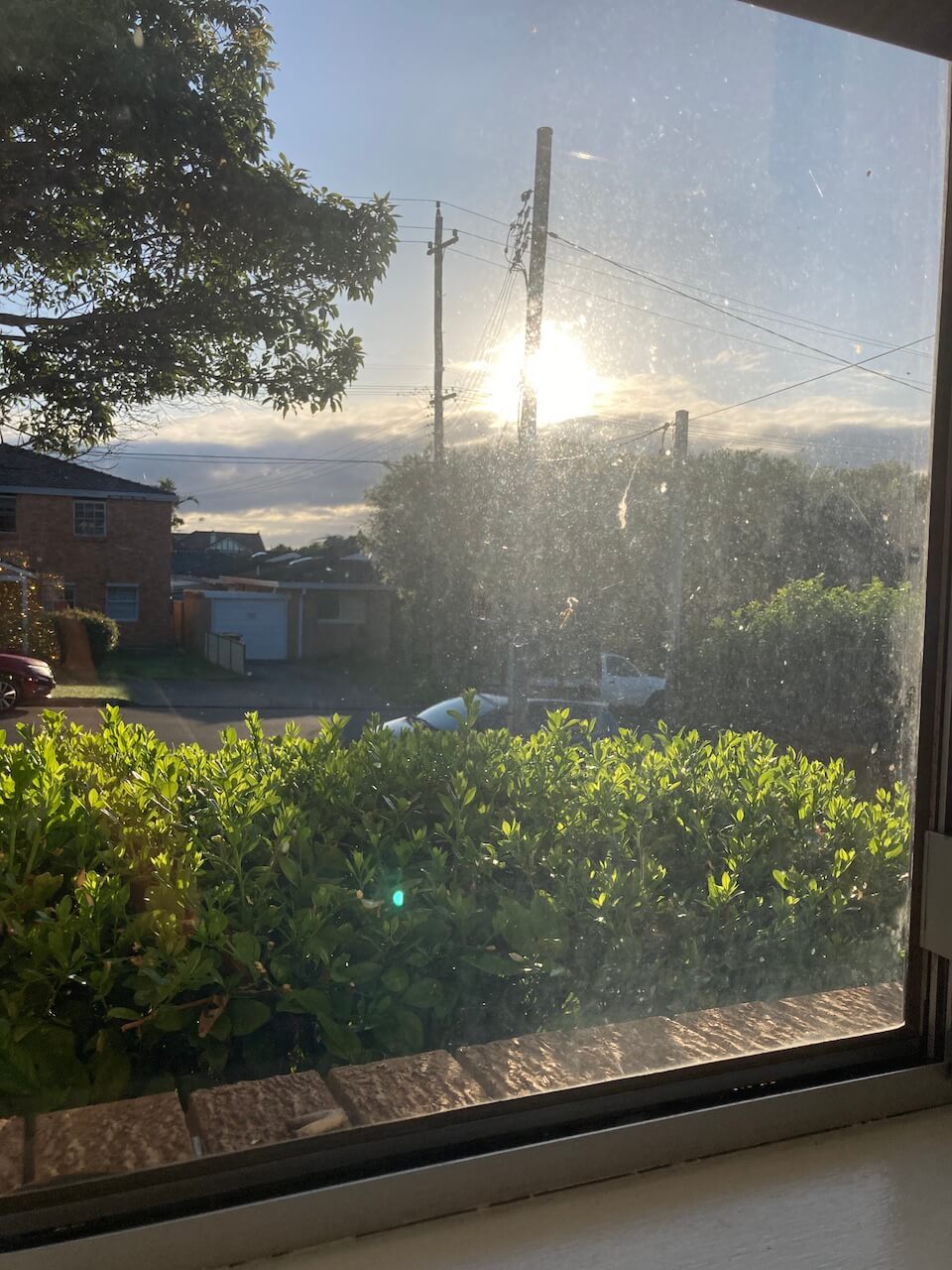 Please excuse the not-so-clean window oops! The days are getting shorter now that it's Autumn and I can't say that I'm a big fan. When I wake up it's quite dark and it also gets darker much earlier in the evenings. Daylight saving ends the following weekend which will leave me so confused for about a week or more! On the flip side, I am really happy that the days are still very sunny and warm. You gotta look at the positives!
SATURDAY
Saturday was election day and we all had to vote for an NSW Premier. Steve and I decided that we needed a bit of motivation to get us to the polls. So he suggested that we vote first and then go to the Ramsgate farmers market aferwards.
We went to our local polling place and I honestly expected the lines to be super long. But luckily it wasn't very busy which was a lovely unexpected surprise. So that meant that we were easily in and out in about ten minutes.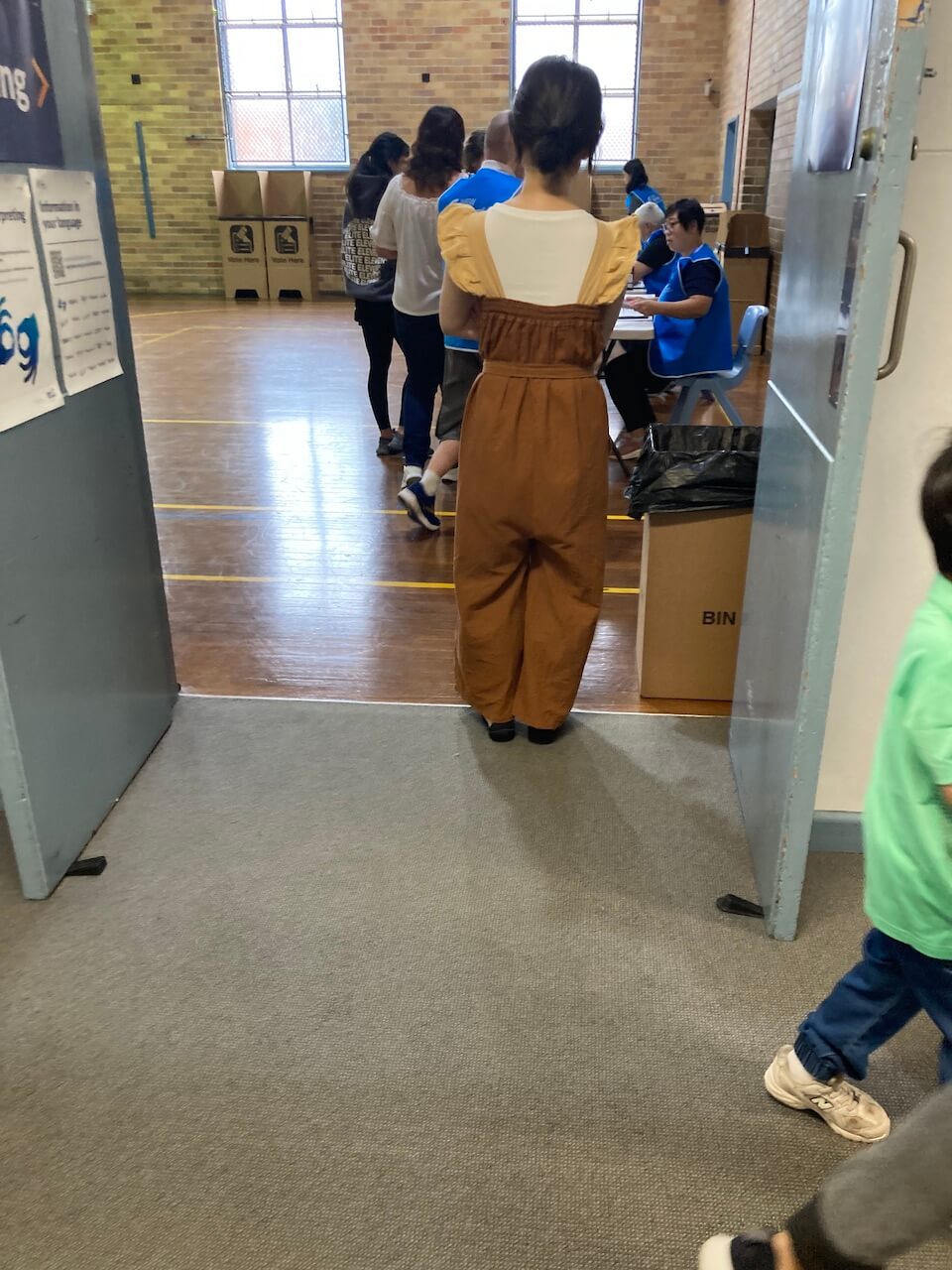 Ramsgate Farmer's Market
Afterwards, we went to the market and bumped into our friends Marianne and Daniel as soon as we got there. We hung out with them for a while and had something to eat. I have known my friend Marianne forever, and she makes me laugh so much. We always say we need a proper agenda every time that we meet up because we have so much to say and our conversations are usually all over the place. We start by saying one thing and then digress to another bunch of topics. In the end, we totally forget about what we were talking about in the first place!
Lunch
Steve and I shared some Vietnamese noodle soup called Fuh which I'm never sure how to pronounce properly. We also had some prawn and pork spring rolls followed by a custard tart and coffee.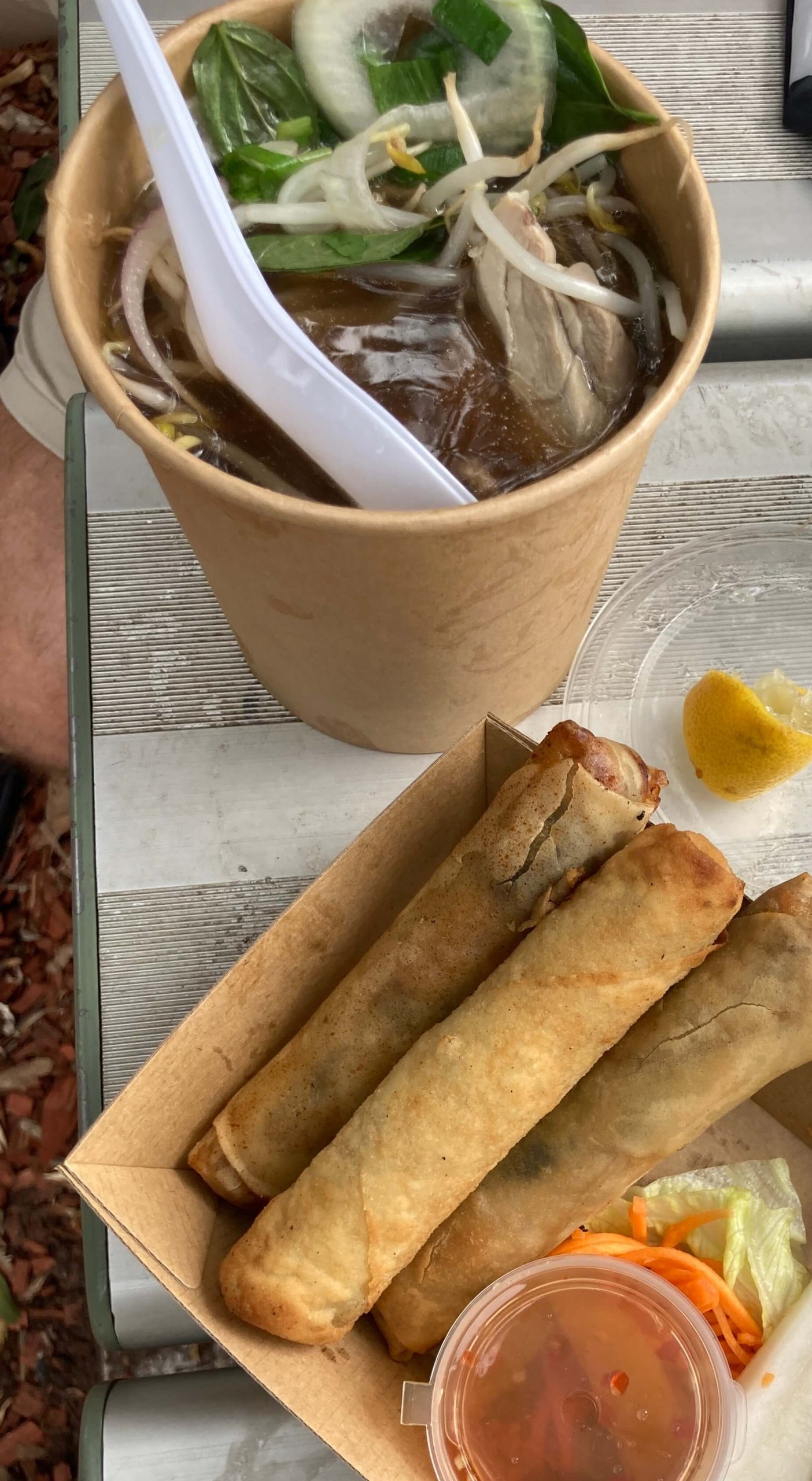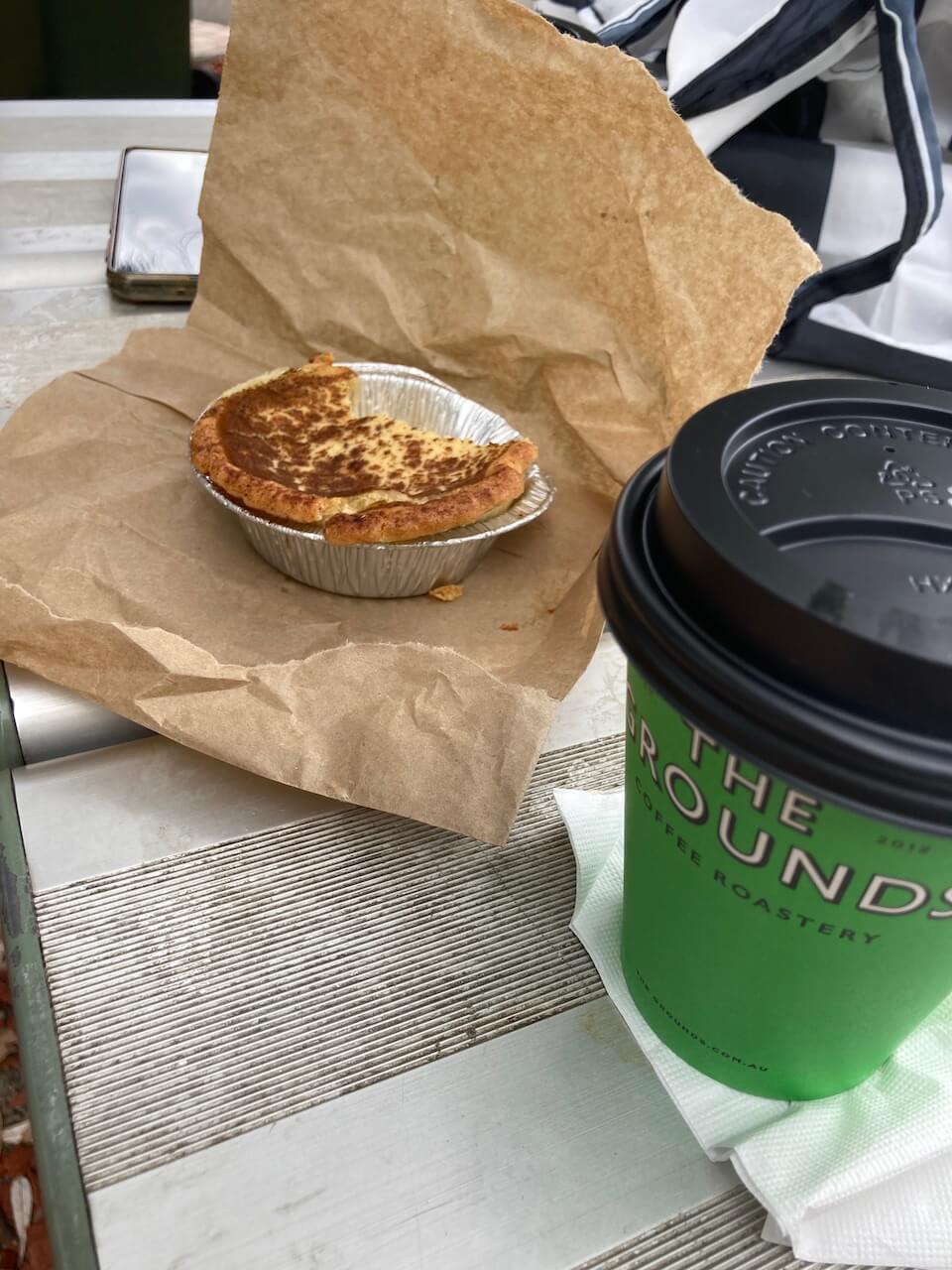 After lunch, we said goodbye to our friends and had a browse around the market. I just love looking at all of the food stalls.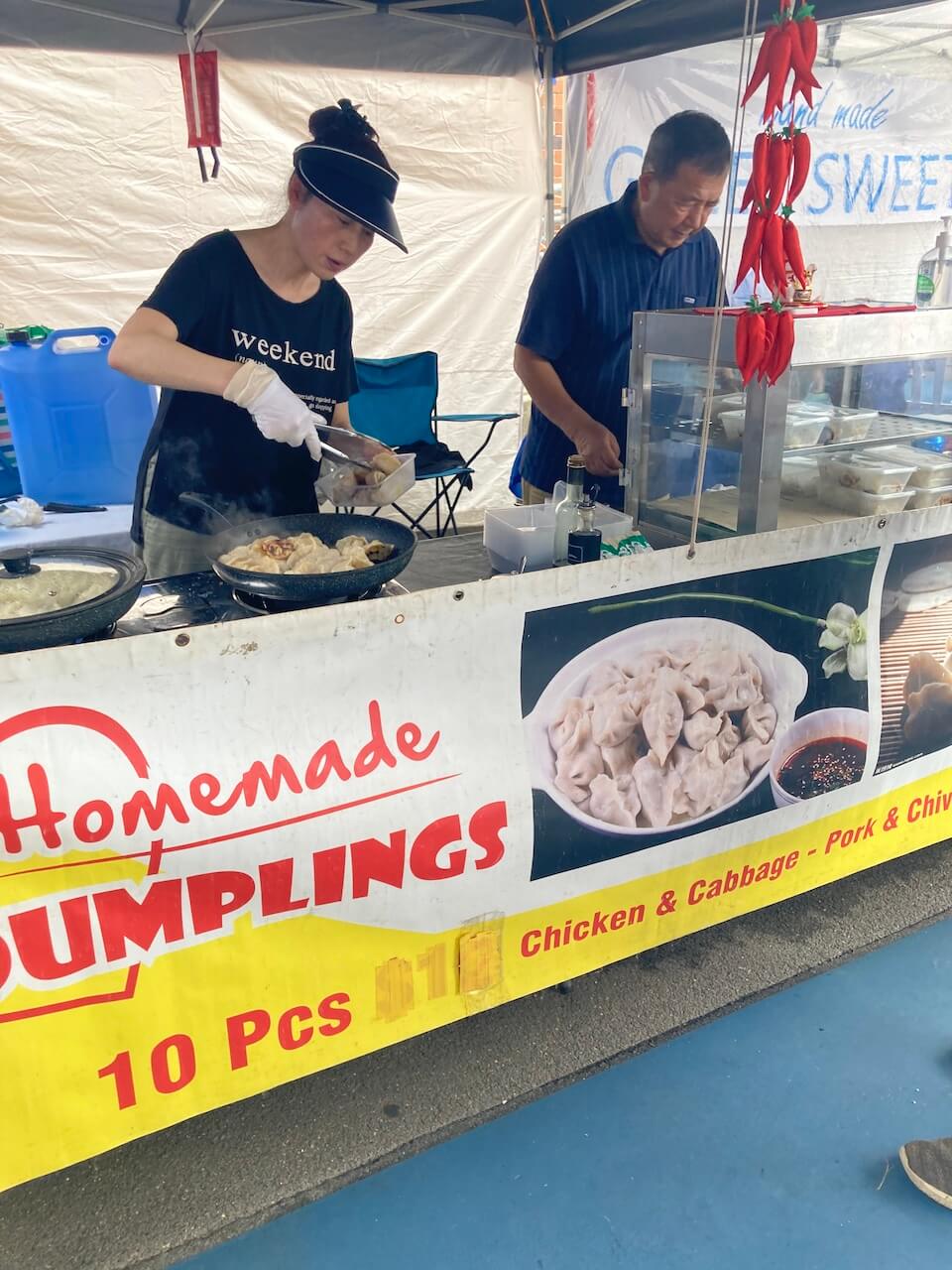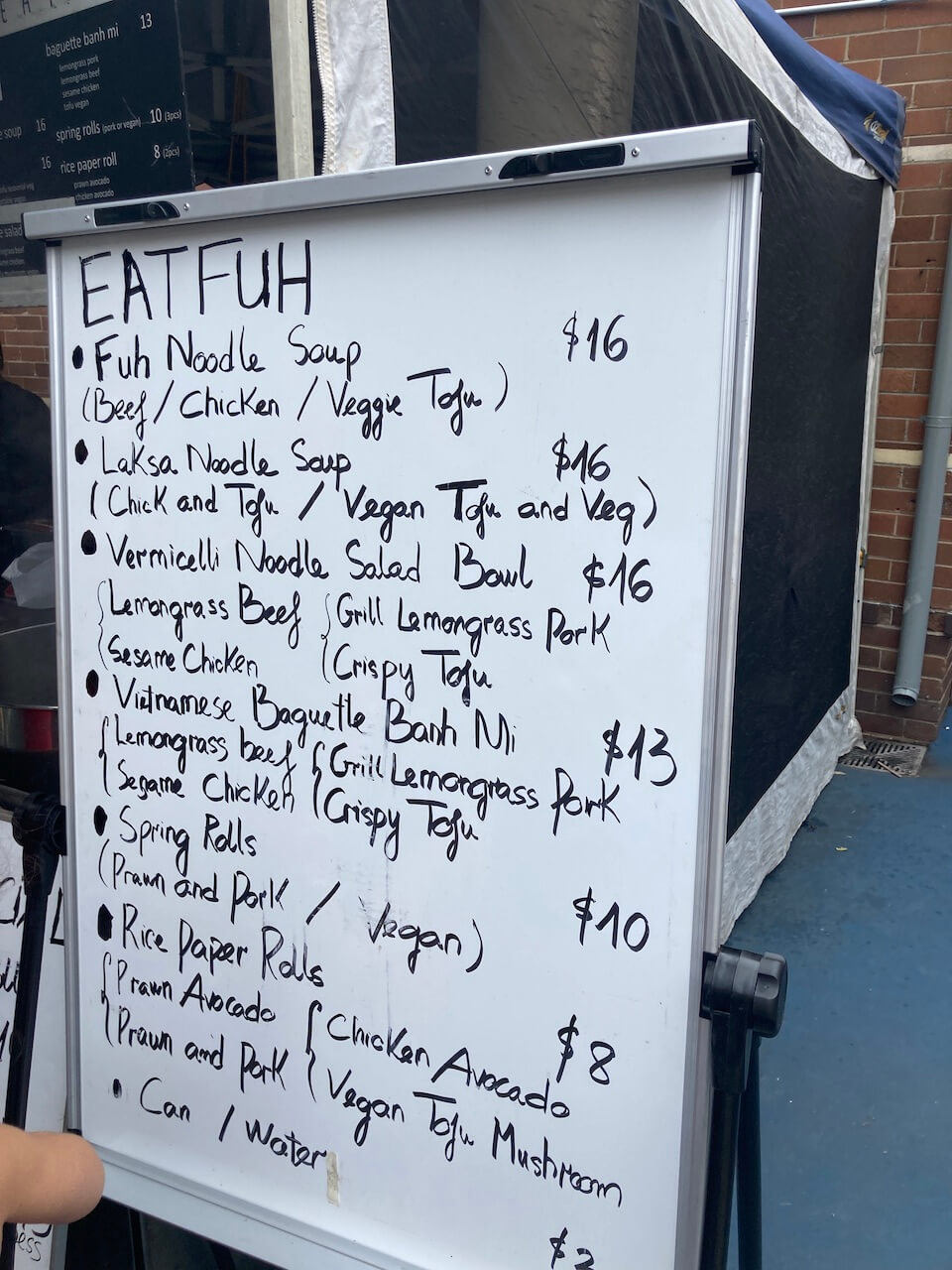 Chicken Pie
I found my favourite pie stall and bought the last family-sized chicken pie.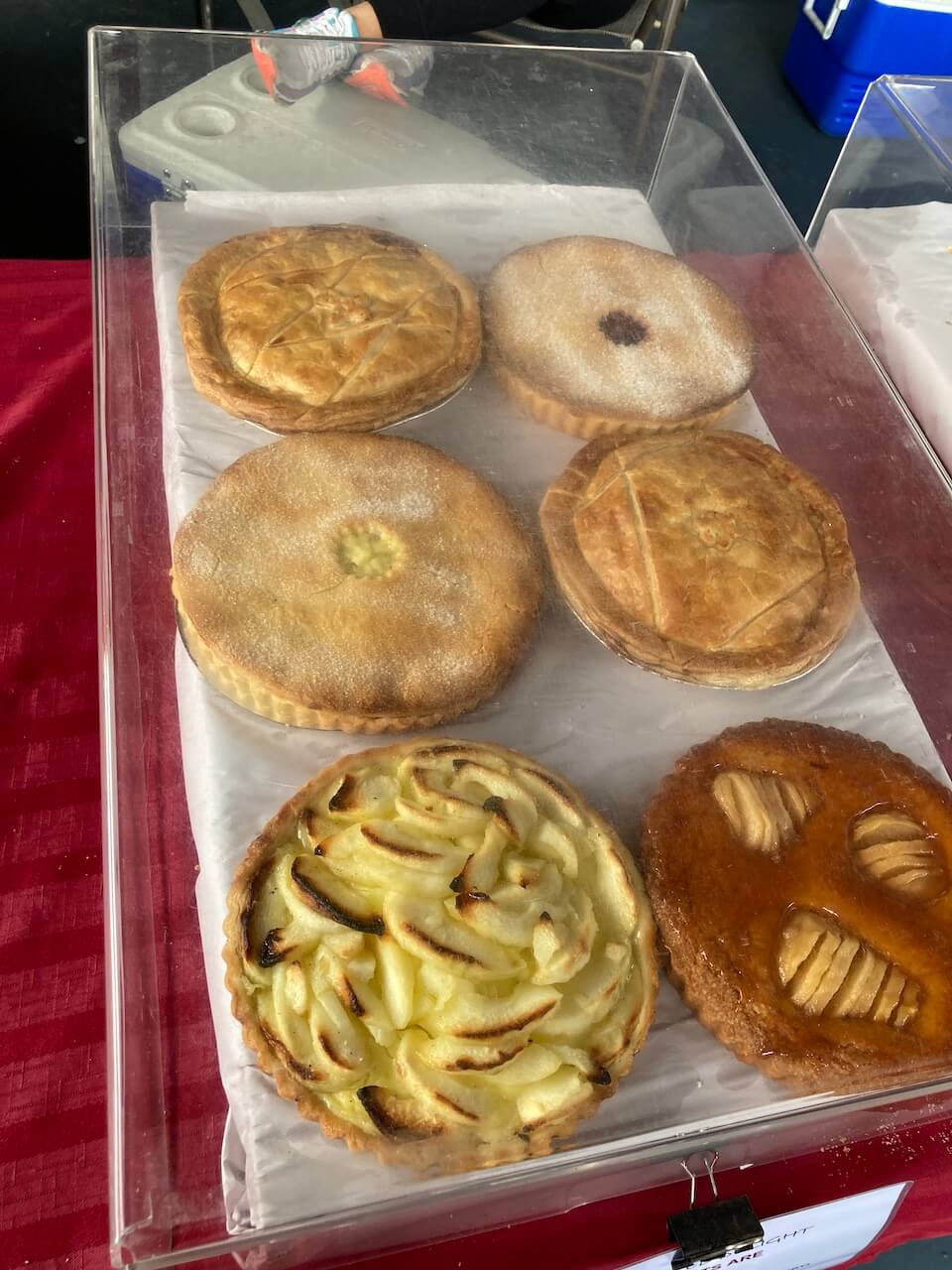 Sadly I totally forgot about buying the jar of honey that I wanted. Oh well, I'll just have to go back again next weekend hehe.
A New Premier For NSW
Saturday evening I watched the election results on TV and we said bye bye to the current NSW premier.
and hello the newly elected one.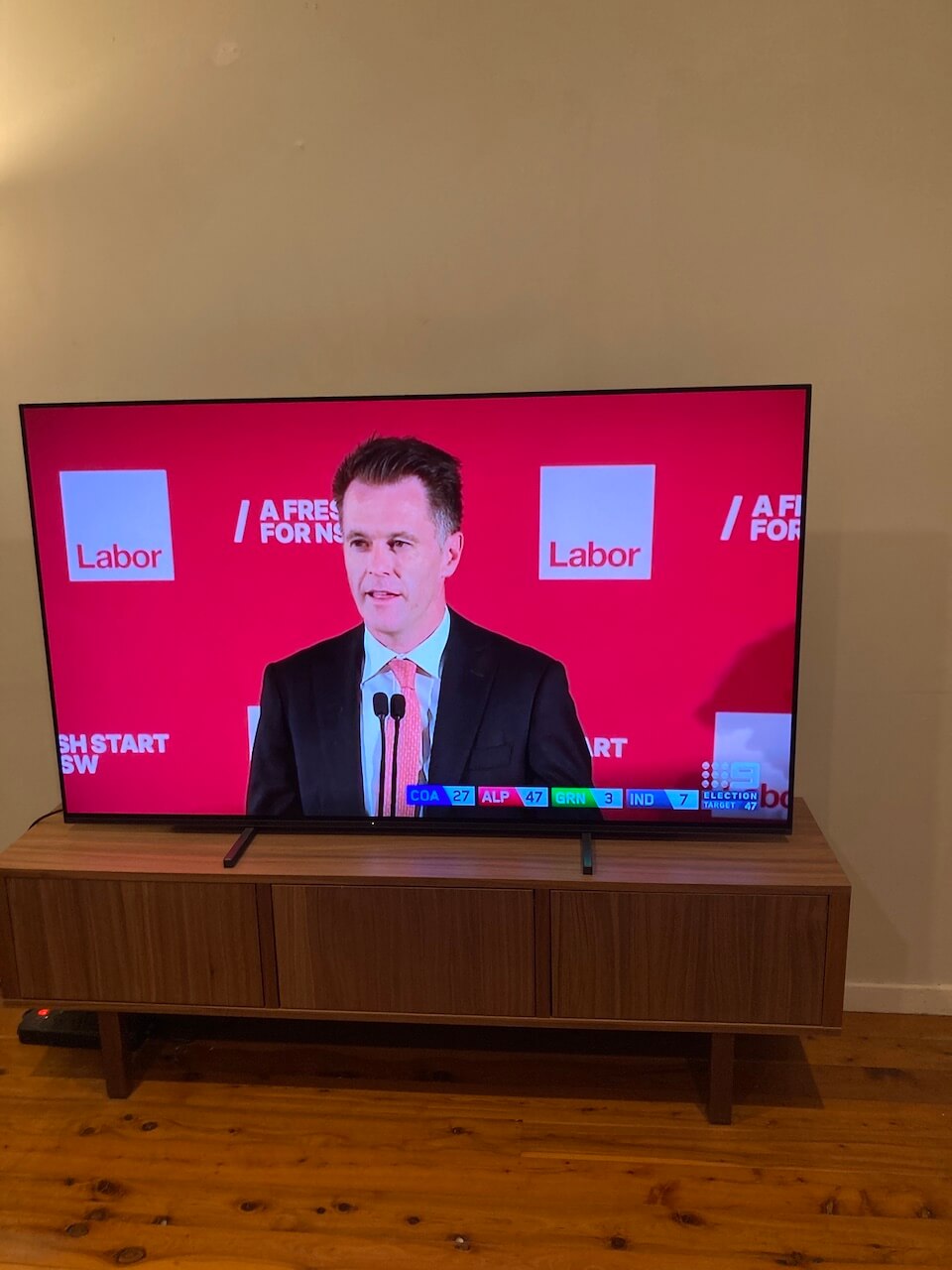 A New Mini-Series
After I had enough of watching all the political stuff, I started watching a new miniseries on Netflix called Safe. Steve came home from work just after midnight. I filled him in on what he had missed and he was totally engrossed in the next episode that we watched together. It truly amazes me how he can so easily get right into any show and it doesn't matter to him how much he has missed. I always need to start from the first episode and work myself in.
SUNDAY
Some of the kids at preschool have been coming down with coughs and colds. I have been really motivated to remember to take my vitamins because I'm determined to try and stay healthy for the holidays. It's easy to drink this Vitamin C effervescent tablet first thing in the morning because it is so refreshing.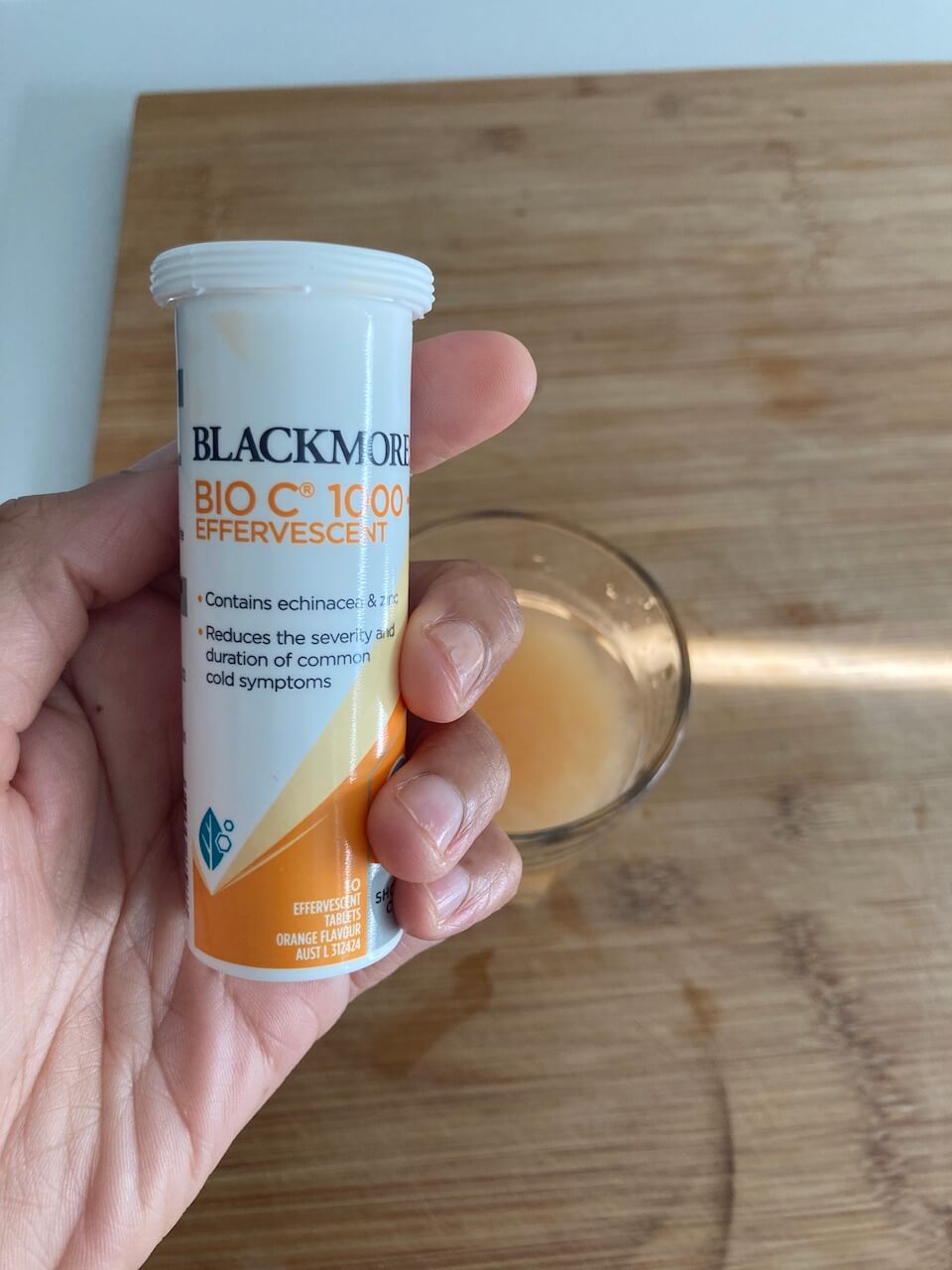 Hello Sushi what are you doing there? She knows that she is not allowed on my bed but she always tries hard to ignore this rule!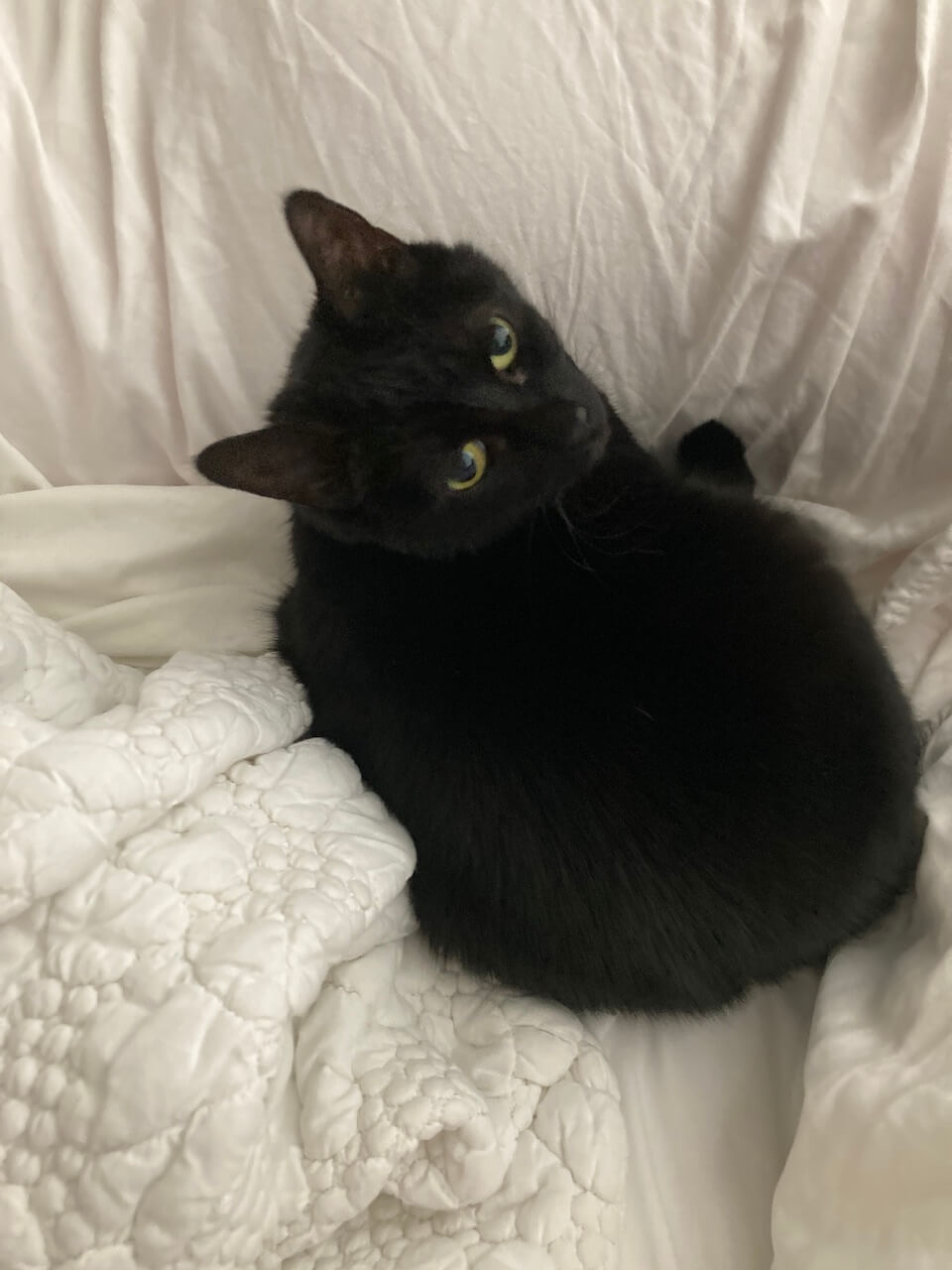 Mid-morning I had a nice piece of raisin toast and a cup of coffee.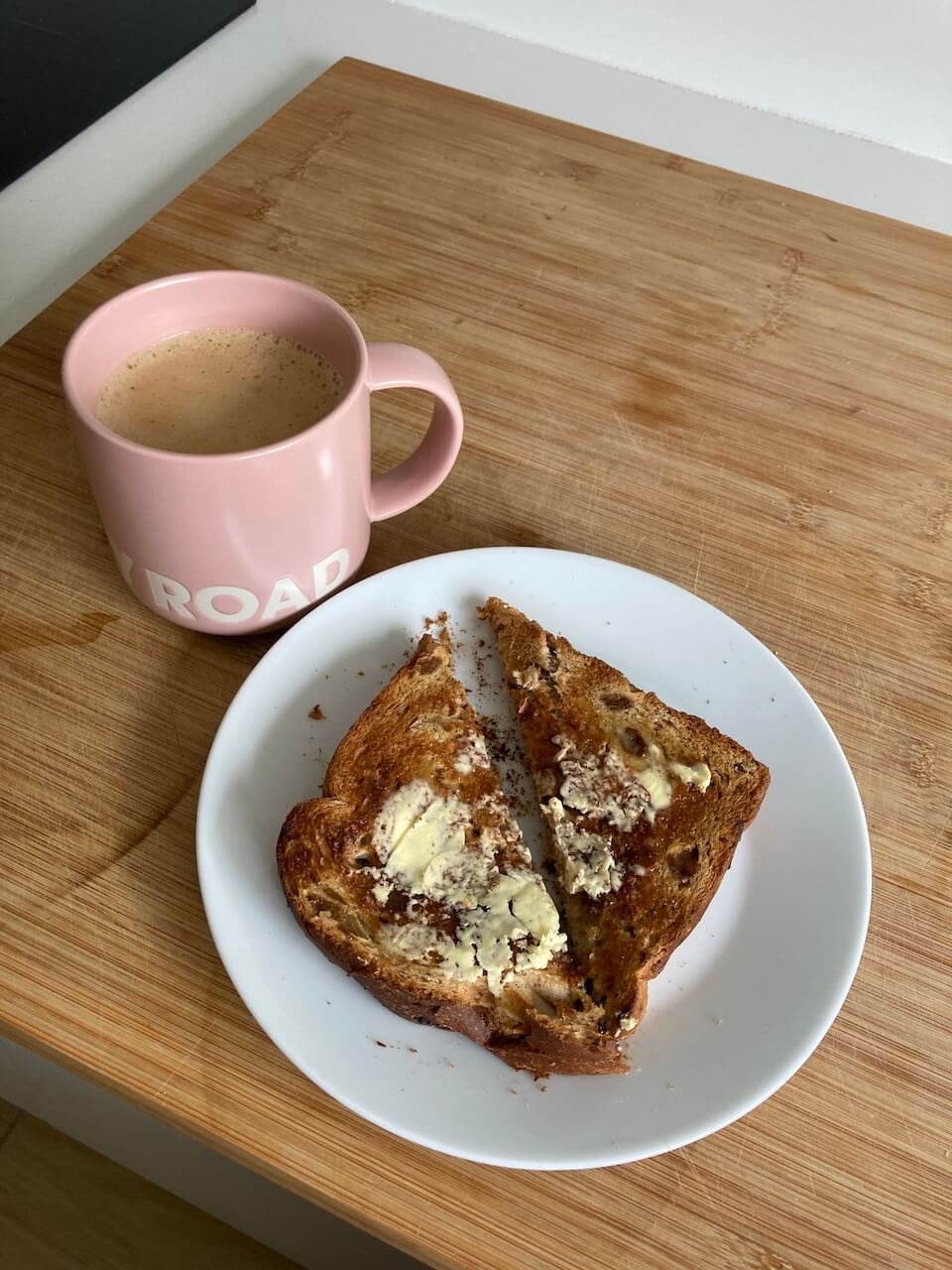 A Fun Catch-Up
In the afternoon I caught up with my lovely fun friend and we had a delicious lunch at a place called Japanese Kitchen.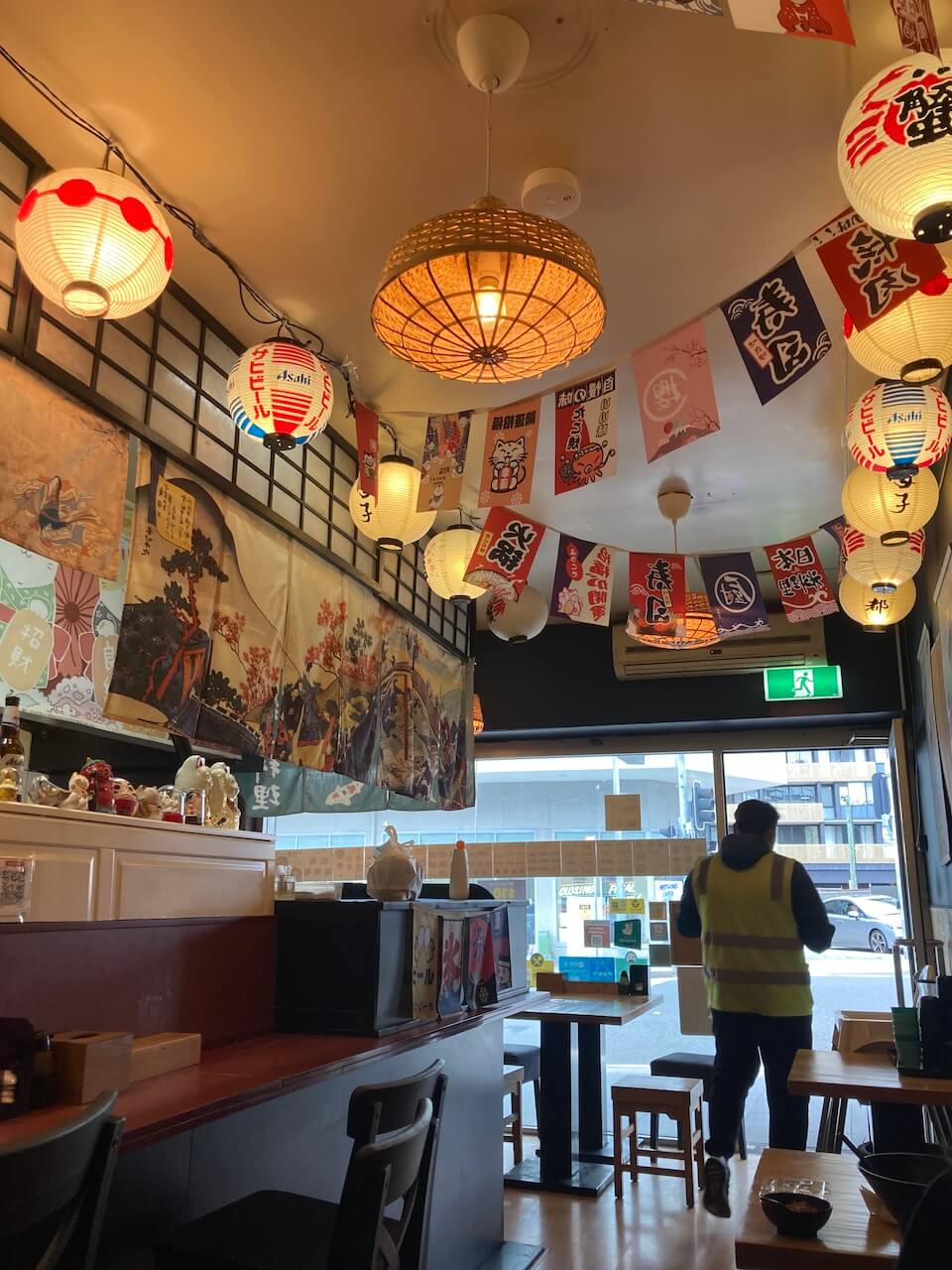 The food was so delicious and incredibly filling. Yum, I love Japanese food!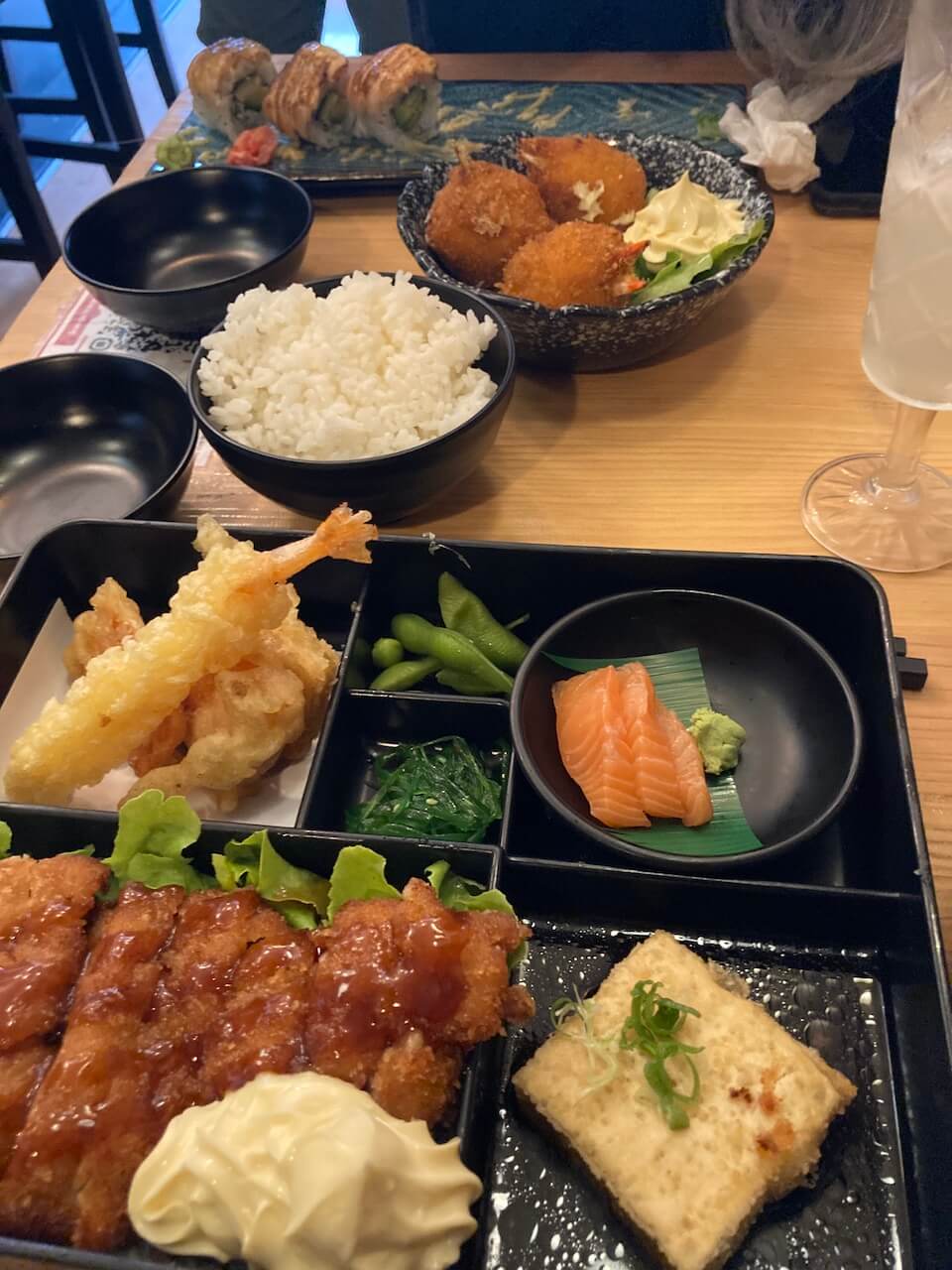 Then we spent the rest of the afternoon strolling around the local shops. After watching 'The Spice Trails' together on TV last week we were keen to explore some of these global foods and spices. I took her to a local shop that has an amazing variety of spices and food products mainly from South America.  It was an interesting shop and I liked the infectious music they were playing which reminded me of my zumba days.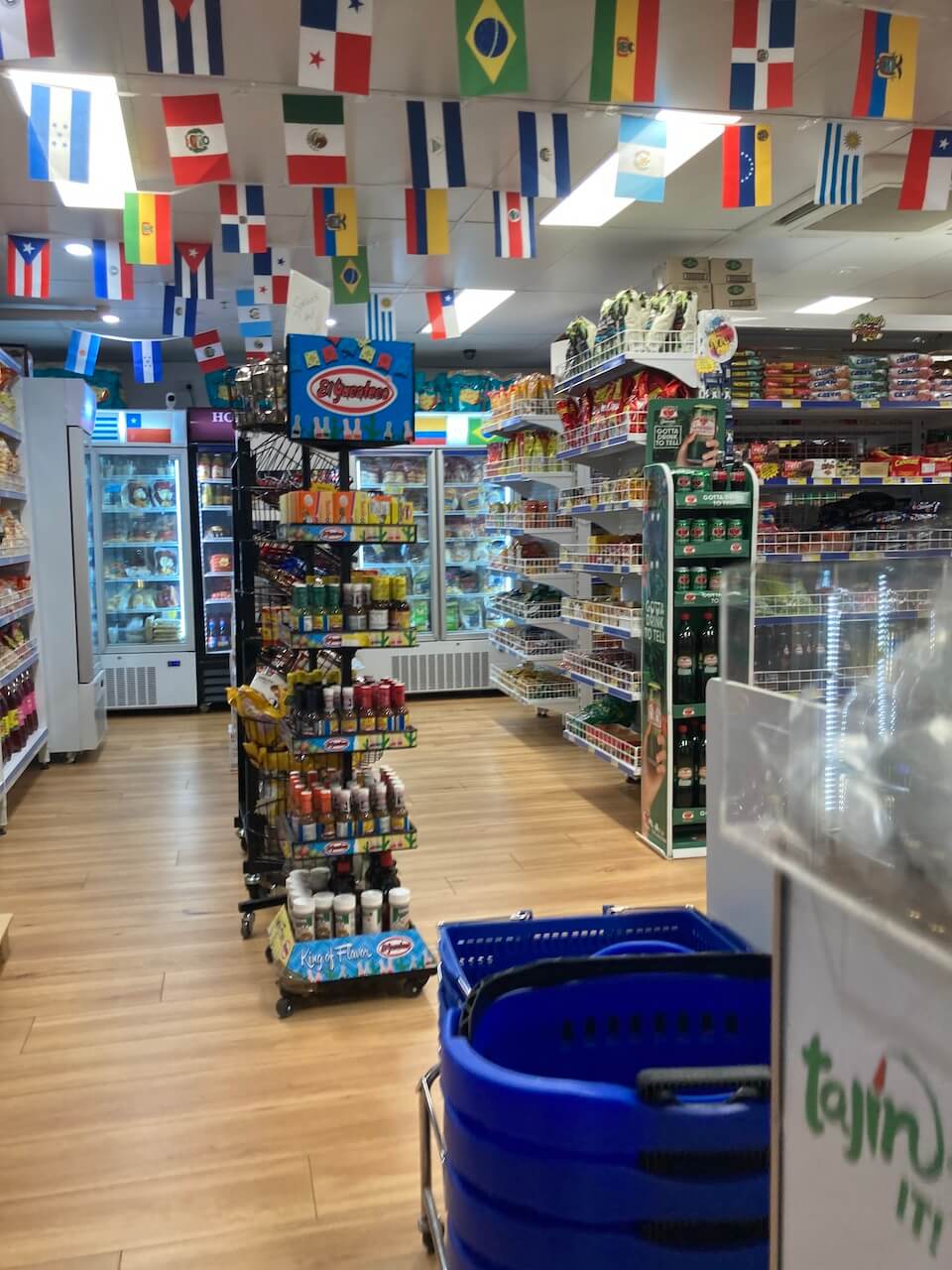 We also walked around the shops inside our local Westfield and I spotted this card. Haha, my friend agreed that this totally described me.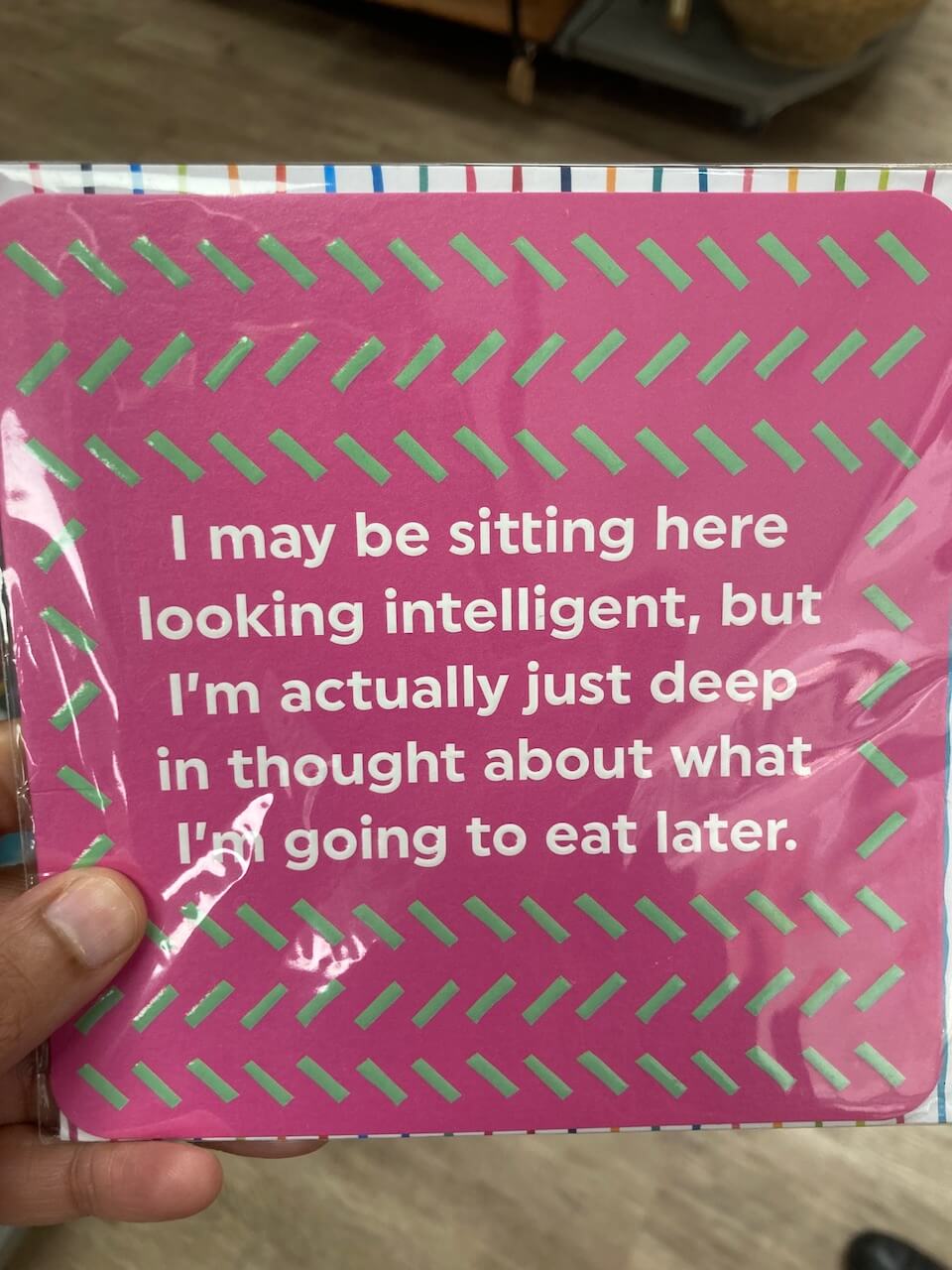 I'm on a constant quest for smooth hair so I bought these products which were half-price at Priceline.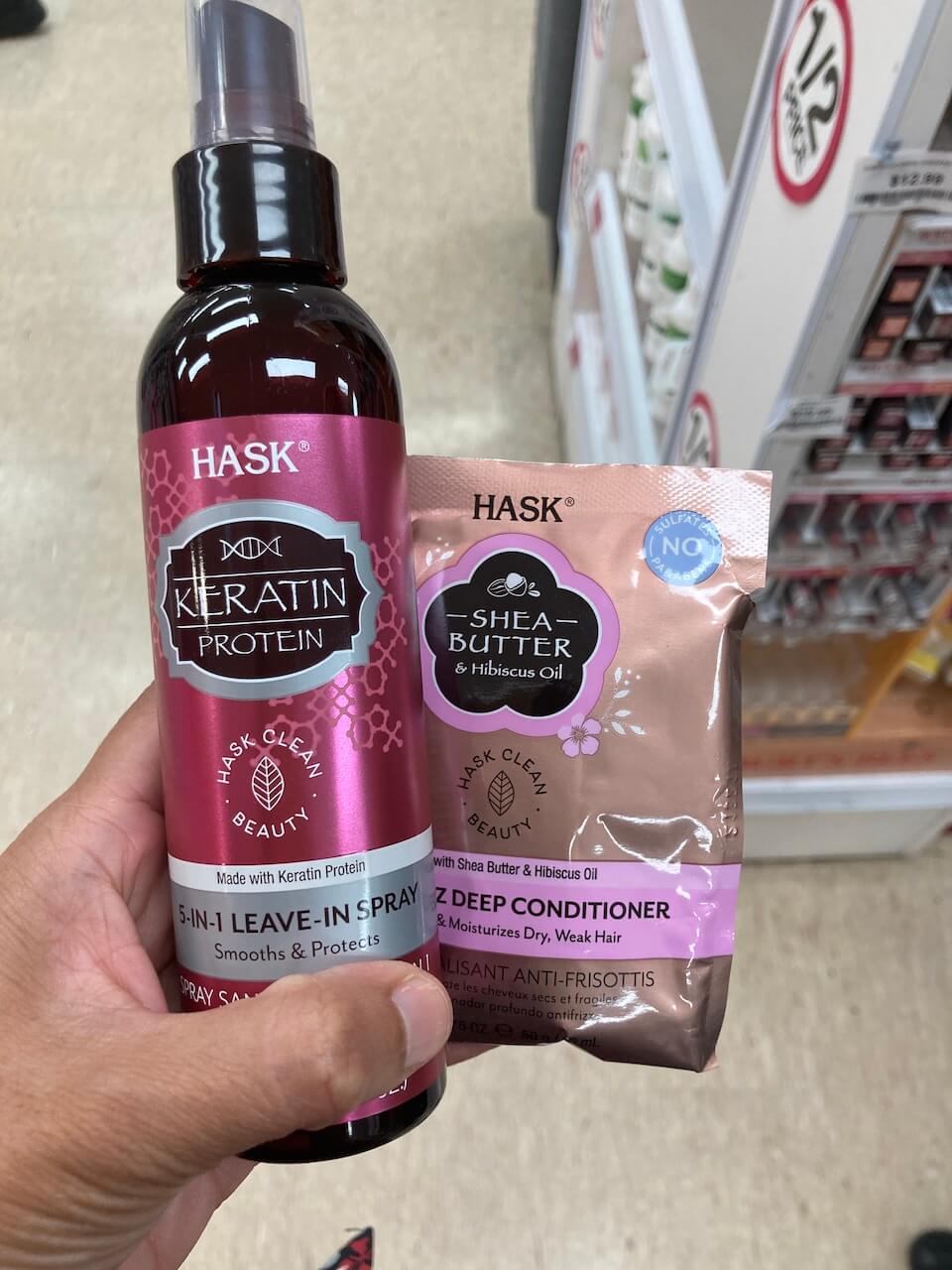 I walked home and I was really glad that my ankle felt pretty good afterwards. It was a bit tender after the long walk but nothing compared to how sore it was a couple of weeks ago. As I turned into my street I spotted a pretty tree. I have no clue what kind of tree it is but I really liked the purple flowers.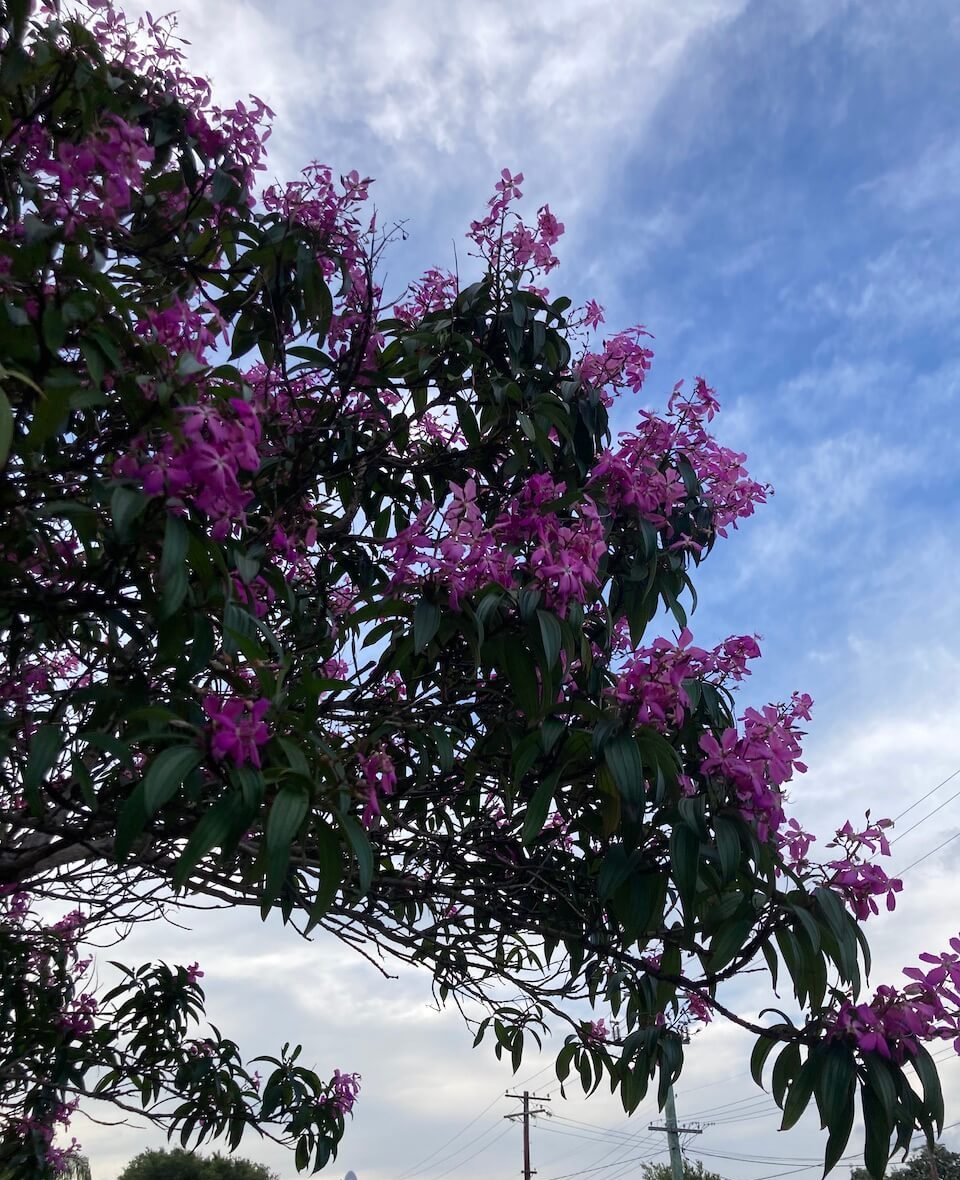 And that's my weekend wrap-up! I hope that you guys had a great weekend and are feeling ready for a brand-new week. Now as the school week gets underway, I can't help but feel a little distracted. The school holidays are just around the corner, and it can get a bit tricky for me to stay focused and motivated when such an exciting break is on the horizon.  I'm already making plans for all the fun things that I want to do during the break, and I can't wait to have some time to recharge and unwind. Bring on the school holidays!