Hi All
Well, this lockdown has definitely taken us all by surprise. We are now in week three and facing two more. Although I strongly suspect that it will be much longer just based on the number of growing COVID cases. This has changed my shopping habits and as we are under strict 'stay at home' orders I am only shopping once a week.
Consequently, we ran out of bread, we actually ran out of a lot of things. I tend to shop after work so we rarely ever run out of anything and this was a new experience. Anyway, I thought 'Hey, lets make focaccia' So we did.
I found this super easy recipe here. And now I have to confess that I actually didn't contribute much to the focaccia-making process as my husband did most (nearly all) of it. But I have to tell you, the focaccia turned out absolutely delicious and he will definitely have to make it more often.
It was very easy too, which surprised me as something that has such a fancy name should surely take ages to make. But no it didn't at all.
This was my contribution. I grated some fresh garlic and chopped up rosemary from our garden and added thyme (not from our garden because we're not that good). I gently fried it in Olive oil. Oh my goodness it smelled so good.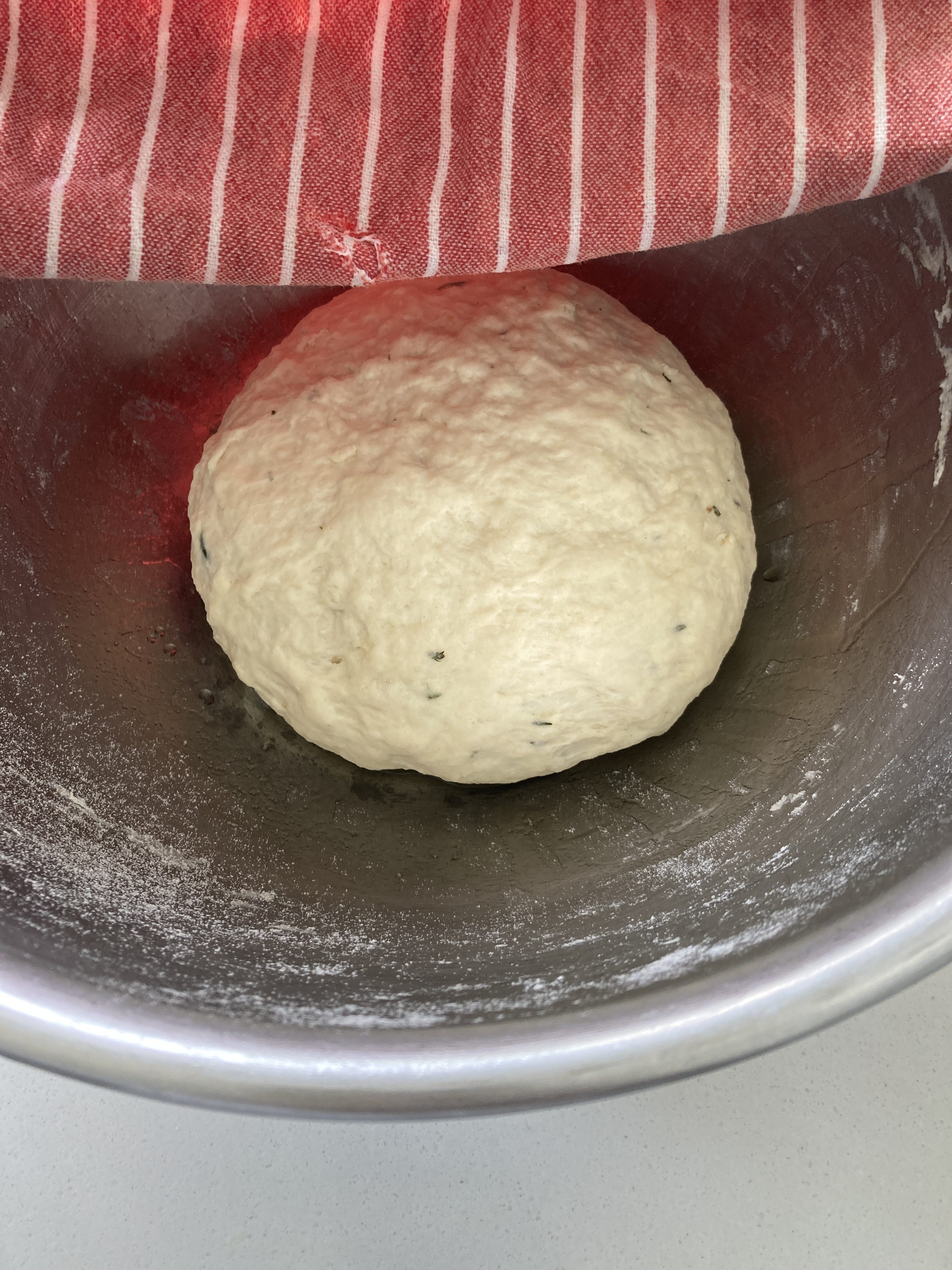 Steve mixed the rest of the ingredients, kneaded it, and left it to rise covered under a warm damp tea towel.
We love olives so we added them!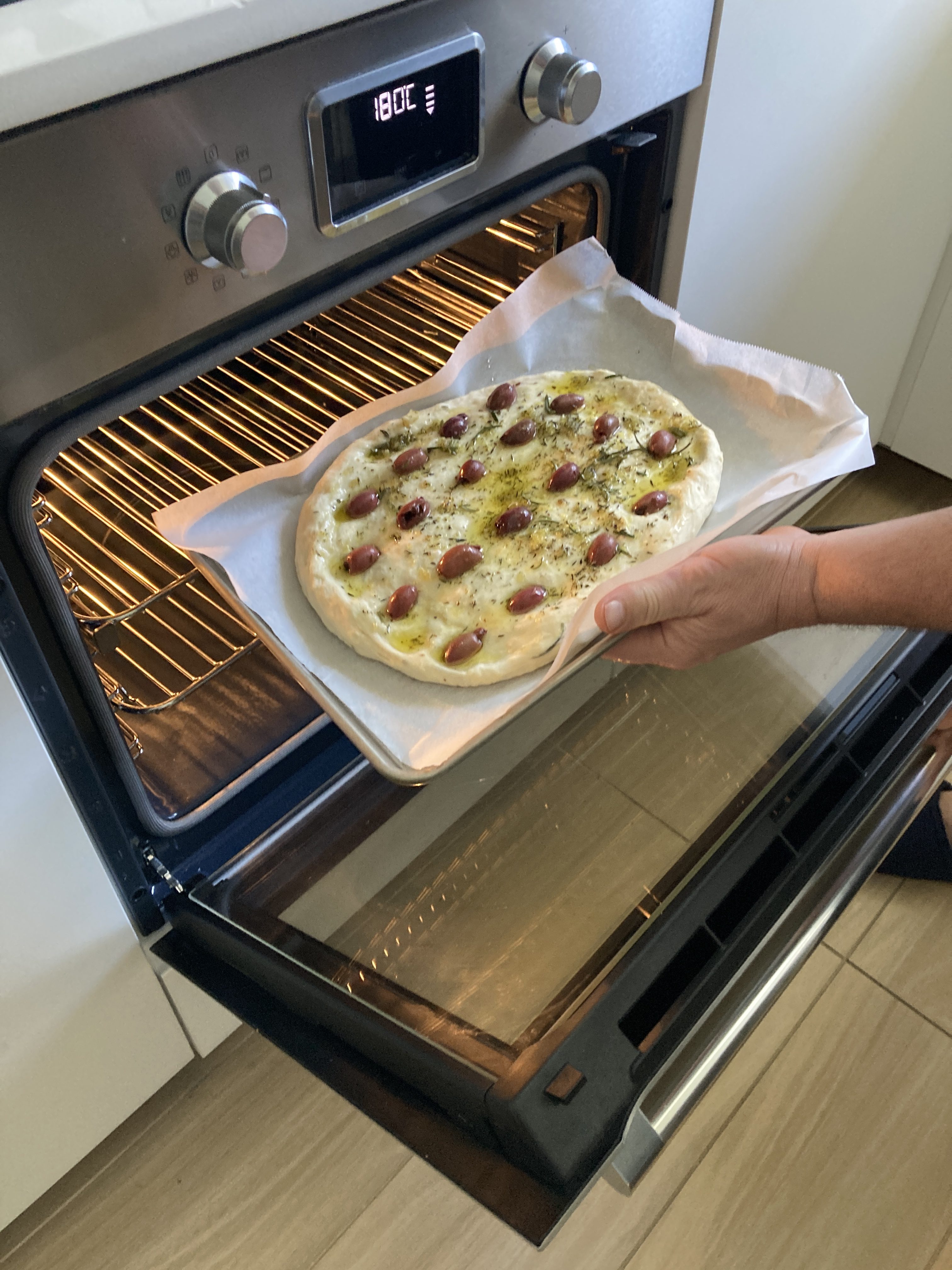 Into the oven, it went, and then it came out all golden, crunchy, and smelling divine!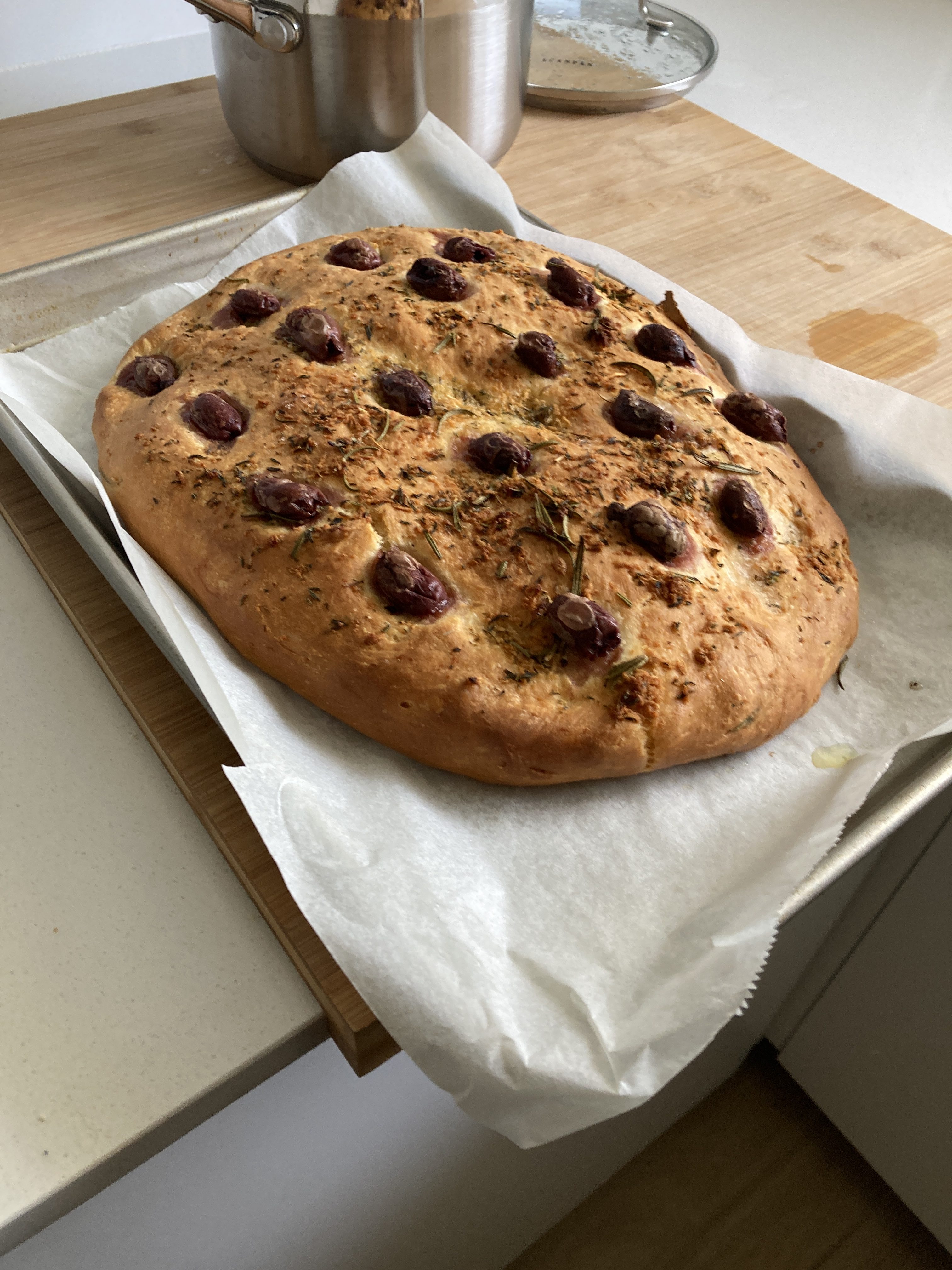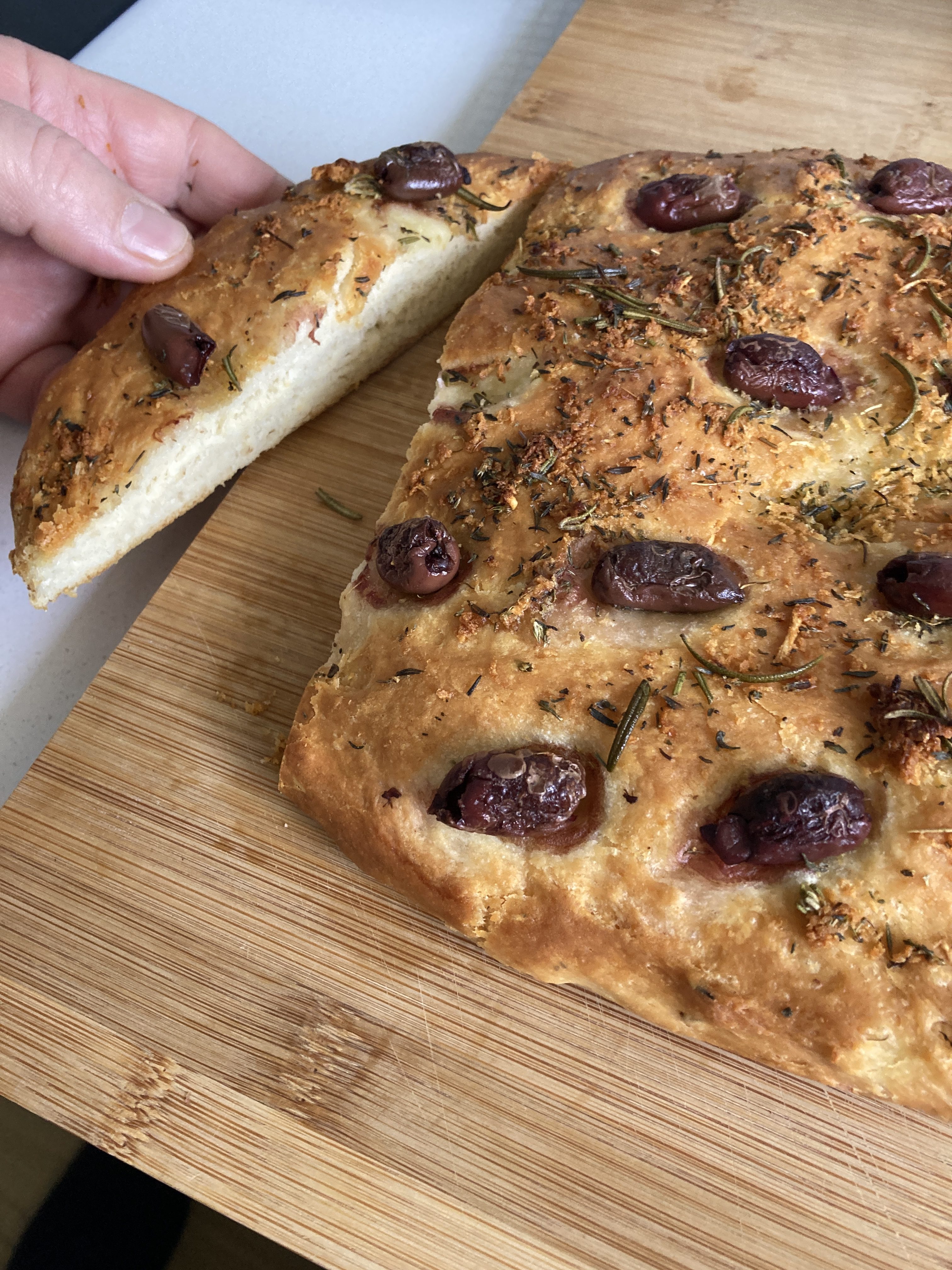 You have to try this recipe. It was really super easy and the focaccia was absolutely sensational. I wish you could have heard us all ummming and ahhhhhing as we tried it!! A big winner! Hope this post inspires you to try making some for yourselves, you will not regret it.