Looking for some stay-at-home date night ideas? Here are 9 simple ideas that you and your partner might like to try.
Date Nights Are Important To Keep The Spark In A Relationship
Date nights are important for nurturing a relationship at any stage. Whether you are newly dating or have been married for ages. Couples who prioritize date nights and make it a regular habit will enjoy many benefits. Such as better communication, increased affection, and a positive fun time together.
Date nights don't always need to mean going out to dinner or dinner and a movie. While these are certainly fun things to do and of course a big favourite. I mean who doesn't like getting dressed up and relaxing in a lovely restaurant. I know I do, but sometimes these kinds of date nights may not always be possible.
Maybe the budget just doesn't allow for this kind of indulgence. Perhaps you have a baby or young children and you might not have anyone to babysit.
The way the world is today with the pandemic, going out may not even be possible. Either because of lockdown or because you might just prefer to stay home and be safe.
Spending time together with your partner is what is important. So scheduling a date night should be a real priority. Here are some fun stay-at-home date night ideas that you might like to try for those times when you either can't go out or just prefer to stay home.
Cook Together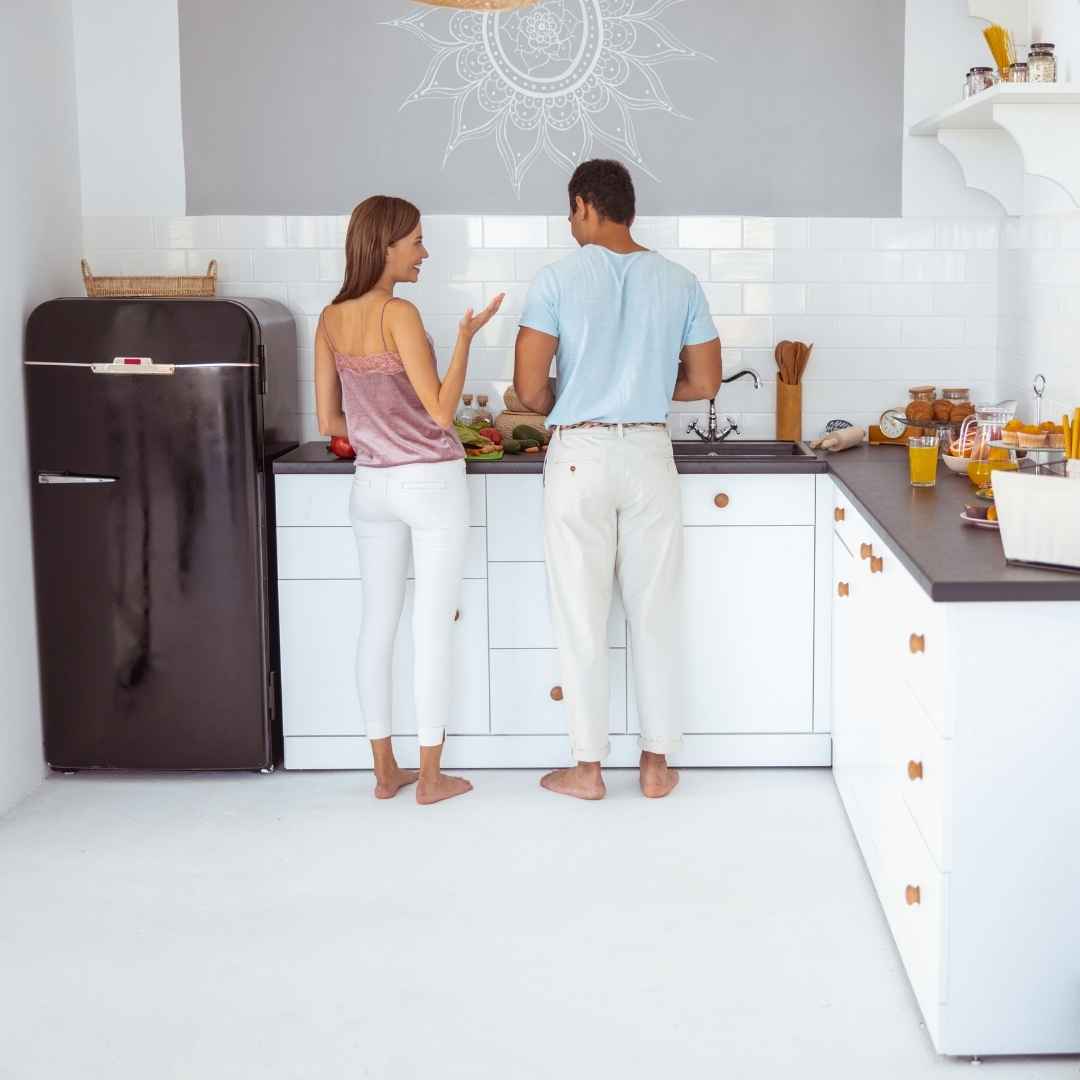 As a couple, spend some time during the week browsing through cookbooks or looking online for a recipe that you both might like to try. Spending time together planning will add to the fun and anticipation of your stay-at-home date night. It's always a bonus when you have something to look forward to.
Light some candles, crack open a bottle of wine, play some slow romantic tunes and set the table nicely. You could even use this as an opportunity to explore cuisines from around the world. Why not go ahead and cook a meal inspired by a particular country. This is a fun date night idea where you can work together as a team in the kitchen and then enjoy a lovely meal.
Have A Picnic In Your Living Room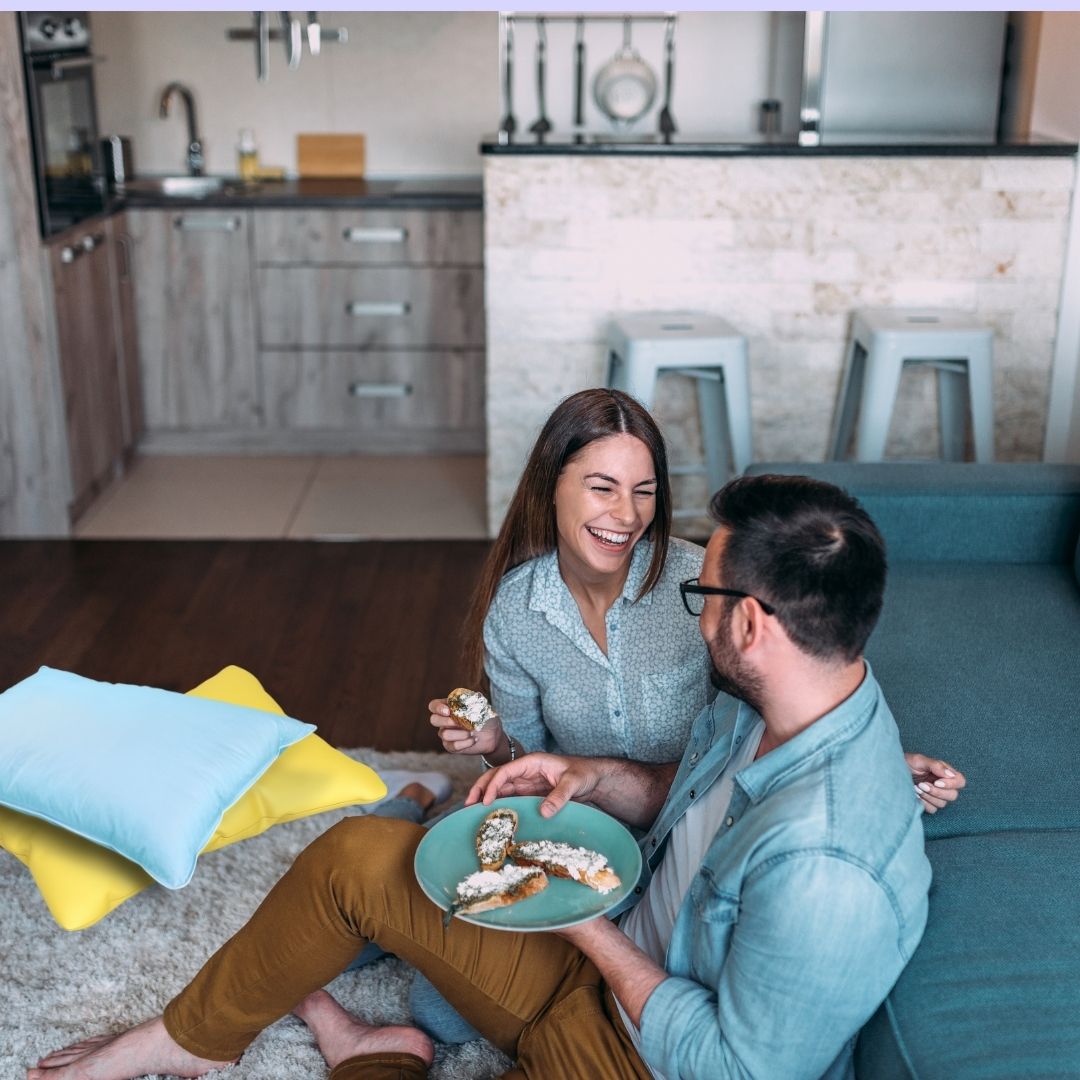 To keep things simple you could choose to order takeaway for your picnic at home. That way you won't have to worry about any washing up. You can also keep the menu simple just like you would if were to go on a real picnic in the park. Maybe have cheese, bread, cold meats, paté, dips, crackers, and fruit on the menu. Of course, don't forget the bubbly!
Lay out your picnic rug on your living room floor, add some soft comfy cushions, and turn on your lamps to keep things romantic and cosy. Then spend the night eating, drinking, and enjoying each other's company.
Enjoy A Night Of Reading
Sometimes you might not have the energy to do much, especially if you have had a very busy or stressful week. When that happens you might not feel like putting in a big effort planning and preparing a date night.
On those nights, instead of skipping date night altogether because of lack of energy. Why not put on your comfy loungewear or cosy robes and spend the night reading. Sit on your sofa next to each other. Make yourselves a drink, open a delicious block of chocolate then spend a few hours reading a book or looking through your favourite magazines. This way you will both be able to relax while you still spend time together.
Watch A Movie A Favourite Movie From Your Childhood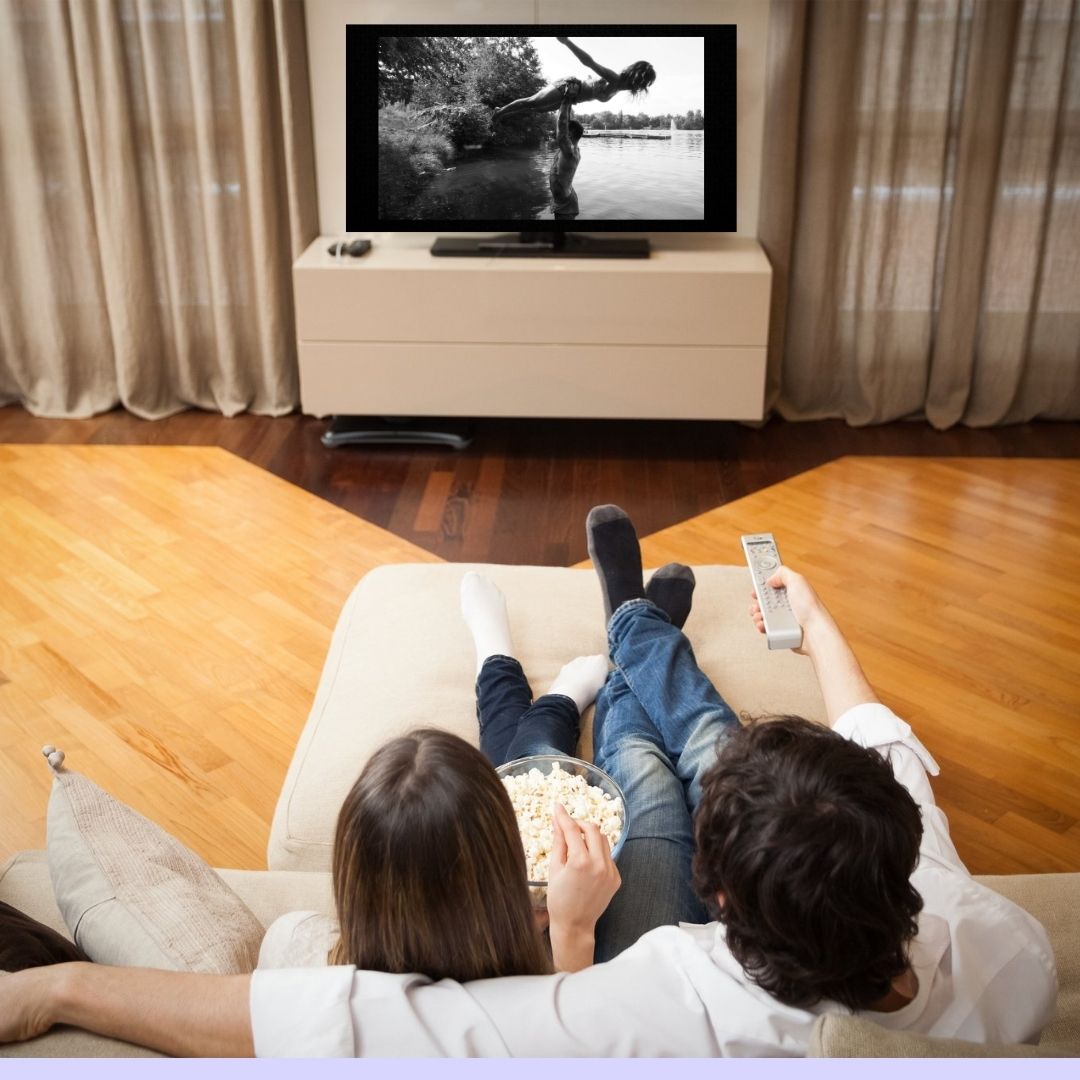 Watching a movie on Netflix is always fun but why not try switching things up and watch a movie from your younger days. Take turns in choosing the movies as you don't want to be stuck watching a John Wayne western every time (unless of course, you are passionate about John Wayne westerns too).
Order Some Dessert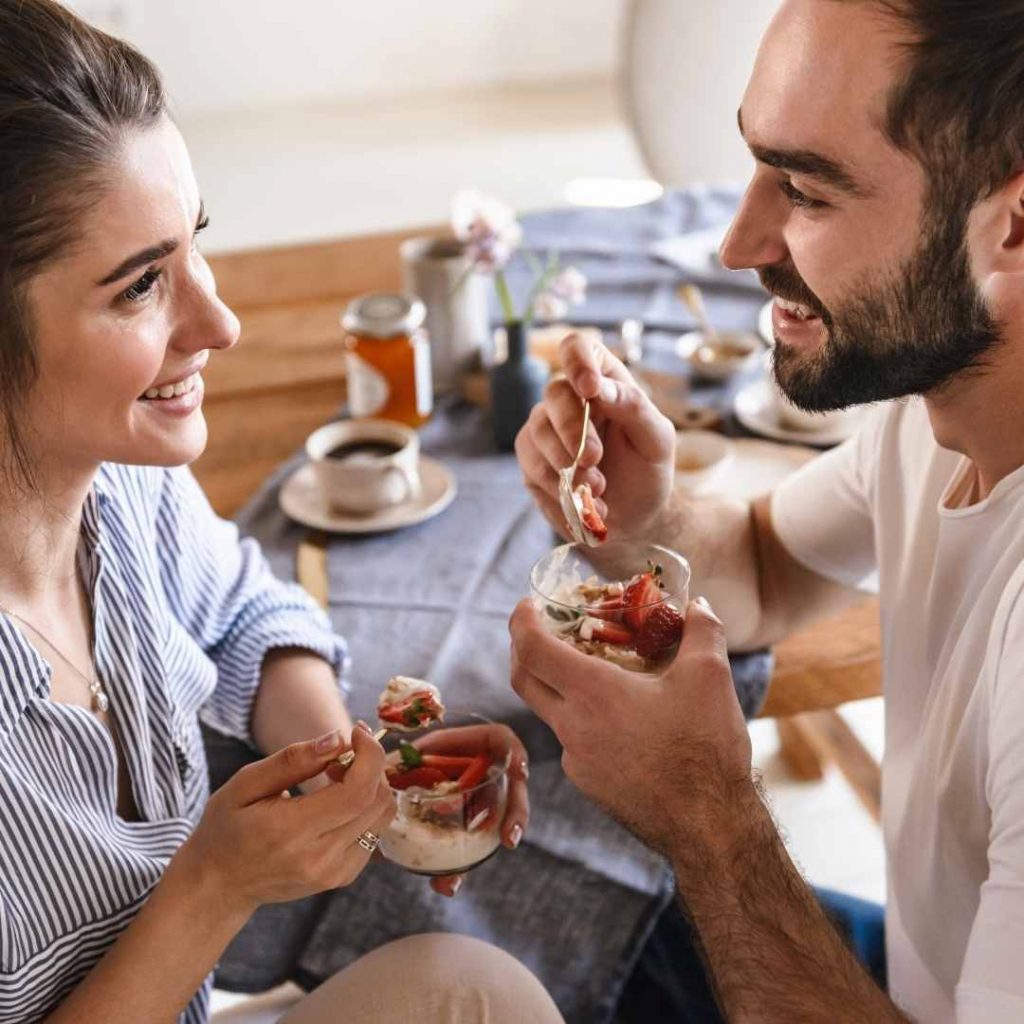 How fun would it be to be able to eat your favourite restaurant or cafe dessert at home in your comfy clothes? So why not consider ordering dessert and have it delivered! You could eat it while enjoying a movie together.
Spend The Night Looking At Some Old Photos Together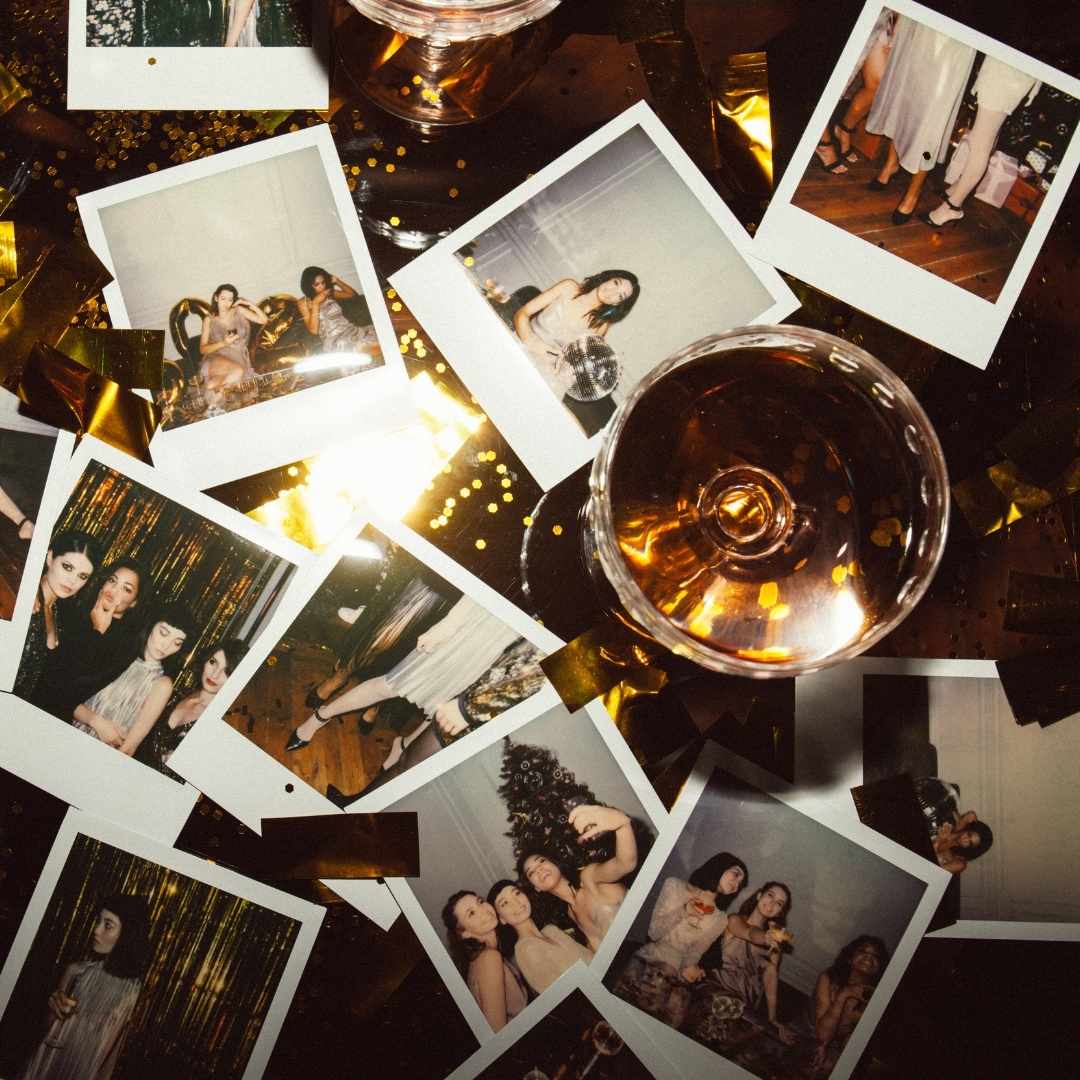 We seem to take a lot of photos these days and who doesn't have a collection of photos from their childhood? Yet very rarely do we take the time to sit down and have a look at them. Why not make this a date night!
Pour a nice cup of your preferred hot drink and make it a night of looking at each other's old photos. This type of date night is not only fun but it can mean taking a trip down memory lane and maybe even discovering something new about your partner's life when they were growing up.
You could also spend the night looking at your wedding photos. What a great way to reminisce over the time when you first became a married couple. If you have been together for a long time, your photos might be full of past fashion and hairstyles that were "in" at the time. Your date night could also turn into a night full of laughter!!
Have A Beer Or Wine Tasting Evening At Home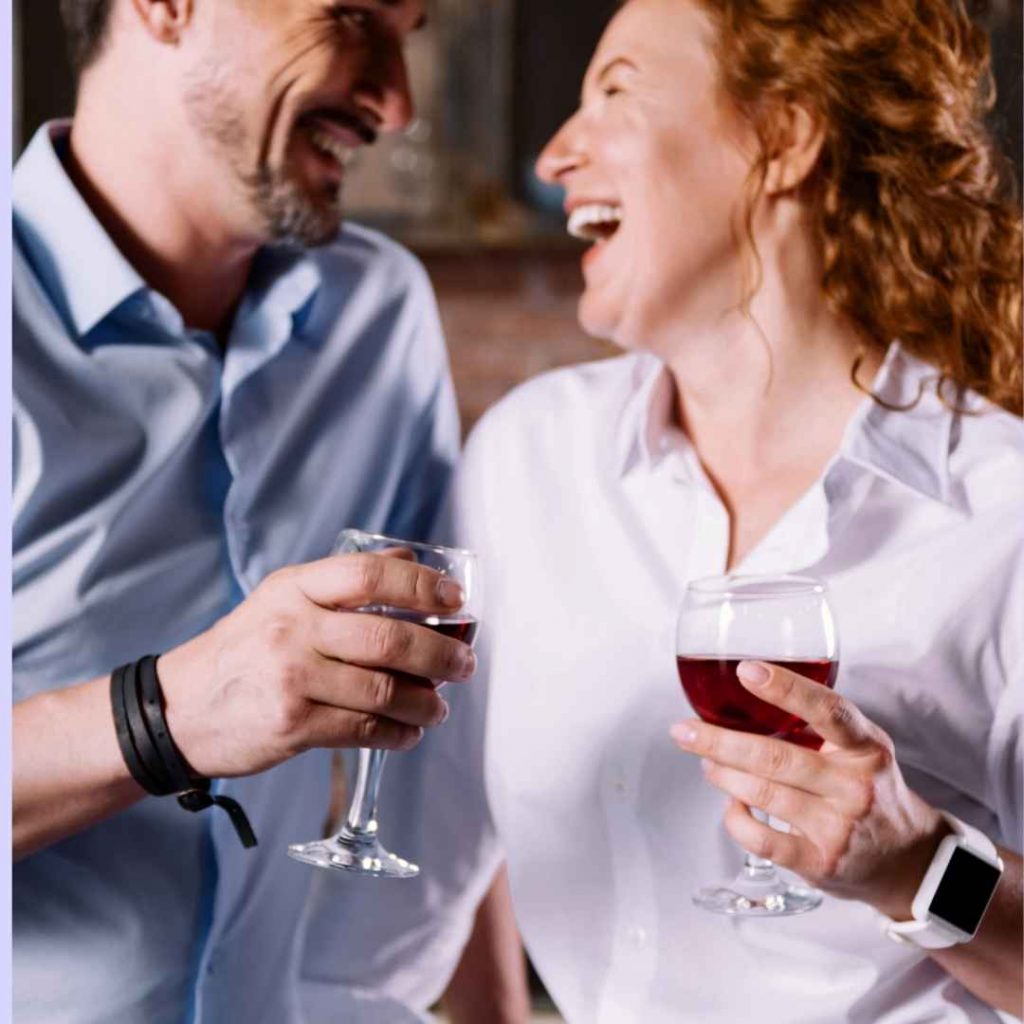 You could choose a few bottles of wine or beer that you may have been wanting to try for a while. Sometimes you can find small bottles at the liquor store but if not then portion them out into small glasses. Resist the urge to finish the bottles or you may not remember your fun date night at home the next day!
To make the night more interesting you could also do a bit of research on each type of wine or beer. Maybe print out this information and share it as you slowly sip and enjoy!
Add a cheese platter with gourmet crackers and your date night at home will feel even more luxurious.
Have A Karaoke Night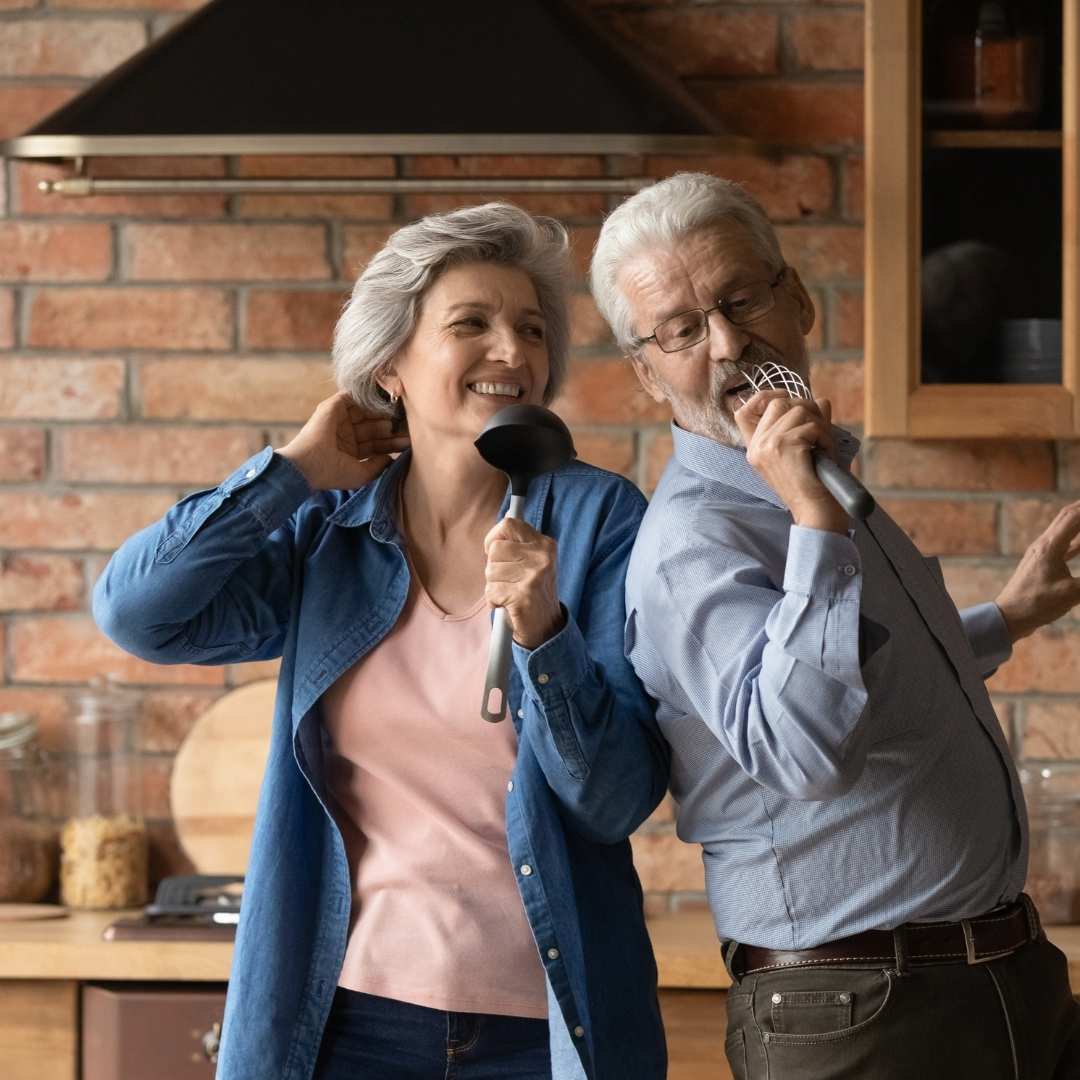 YouTube has karaoke versions of many songs. Find your favourite ones and sing your hearts out together. It doesn't matter what you sound like, after all, your partner already knows what you look like first thing in the morning. So they really won't care what you sound like when you sing!
Grab a hairbrush or spatula to use as a microphone. Or if you want to go all out buy some inexpensive Bluetooth microphones.
Singing together is a real bonding experience and has many great health benefits too. It relieves stress and may even help with snoring! What a great activity for your relationship!!
Have A Cheese And Wine Night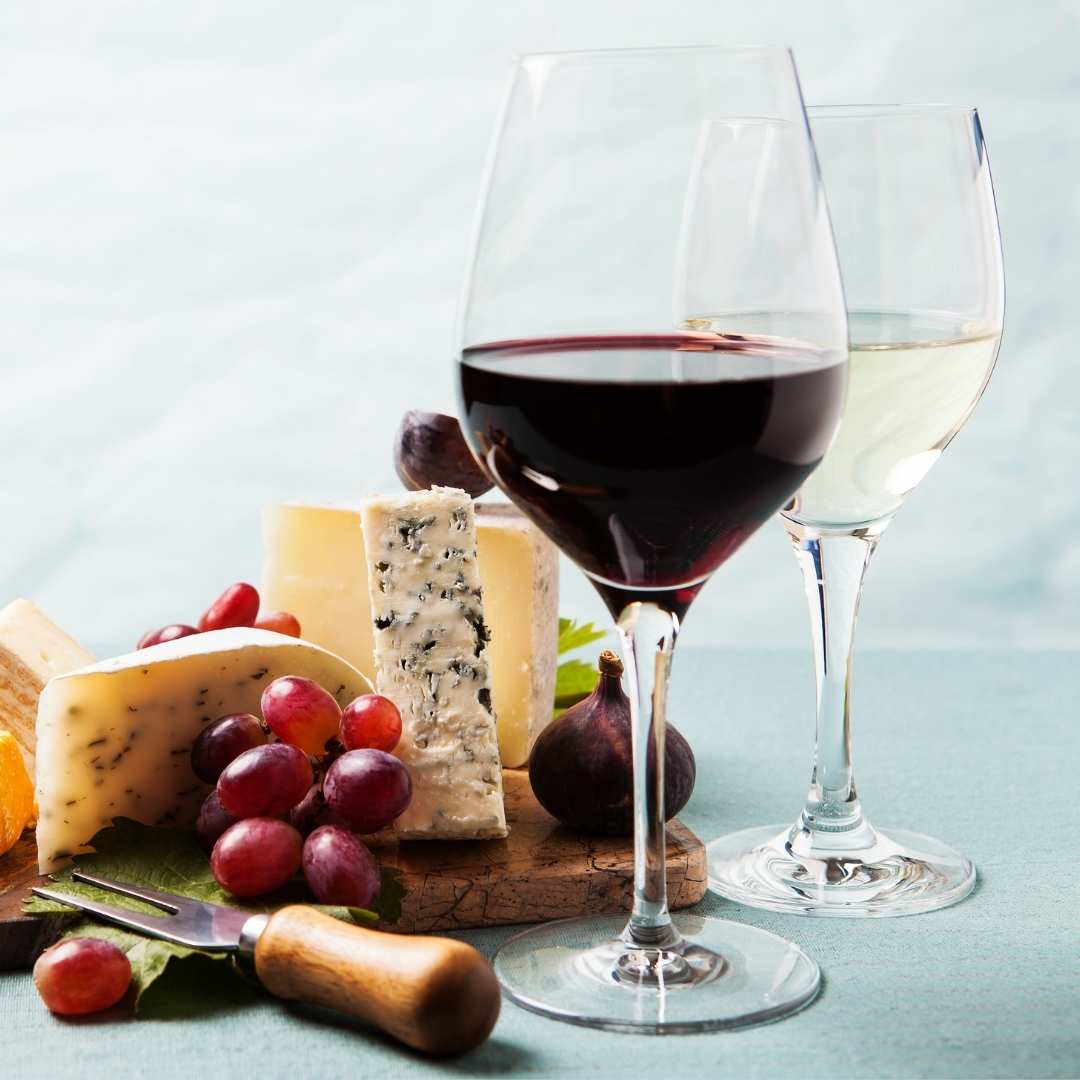 A good old cheese and wine night is a simple but very romantic stay-at-home date night. Make up a nice cheese board and have your favourite wine or bubbly. Make sure you set the tone by dimming the lights. Or better still turn them off and use lamps or candles instead.
Play some slow romantic favourites and remember to keep the conversation centered on your relationship. Try not to talk about the kids, work, or finances. Instead, talk about things like places you have visited together and enjoyed. Or you could talk about the things that you love about each other. If humor is more your thing you can always talk about your funniest or most embarrassing moments together. Laughter and humor are also important for strengthening the bonds in a relationship.
No Need To Dress Up
You don't need to dress up on stay-at-home date nights but it's a good idea to try and make an effort to look nice. Find a nice and relaxed outfit that you feel comfortable wearing. But maybe try and make it something a bit different from what you would normally wear around the house.
If the weather is cold you could wear leggings and a soft warm jumper. If it is summer you could wear a nice simple flowing dress or maybe some cute jersey shorts and a singlet top. Spray on your signature scent, brush your hair, and you are good to go on your date night at home!
Linking up with