Reading to children is so important as their little minds are absorbing all the language they hear and they are developing their listening and concentration skills.
My favourite part about reading to children whether it was my own when they were little or the children from preschool is the opportunity for bonding. Reading is such a wonderful way to connect with children and many times I have been able to settle a very sad and distressed new child at preschool with a story book.
Some of my fondest memories are reading to my own boys, especially when they were all bathed and cozy tucked up in bed ahhhhh bring back those days. I miss them!
Over the years I have found that some books have become my favourites. I know that there are many more I could add to this list, but these are the ones that I pull out of the cupboard the most and I love reading them to my little preschool friends.
I get so much joy watching their little faces full of anticipation as I turn each page. The best part is their reactions, sometimes they are wide-eyed and totally immersed in what is coming next, other times there are peals of laughter. This list is in no particular order but I guarantee that each one of these is a firm favourite at preschool.
1. The Tiger Who Came To Tea, by Judith Kerr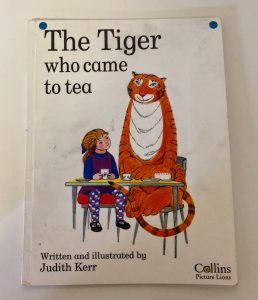 I just love this story and its illustrations. It's an oldy but a goody! This beautiful classic was published in 1968 and it is about a little girl who has a tiger visit her and her mother at their home. The tiger proceeds to eat and drink everything in the house!
The illustrations are lovely and capture the era when it was written. I find myself feeling very nostalgic when I read this book. The children always react so positively to the story and are always amused at the tiger and his antics.
2. Piranhas Don't Eat Bananas, by Aaron Blabey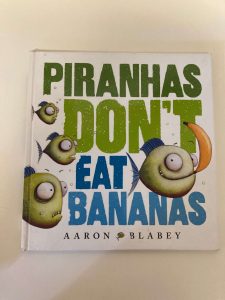 This book is just funny!! It rhymes which is always a bonus as the children can usually guess what word is coming next. The story is of course about a piranha whose name is Brian, this alone already has me in giggling fits. The piranha in this story actually loves fruit and his piranha friends just don't understand this at all!
3. Harriet You'll Drive Me Wild, by Mem Fox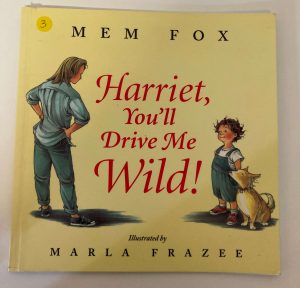 If you are a mum this book will be very relatable. It is a sweet story about a lovely but pesky child called Harriet. Poor Harriet is always doing things to test her poor Mothers patience. Until the Mother finally reaches boiling point.
It has a lovely ending and a reminder to us grown-ups that we've all probably experienced reaching the end of our patience at some point in our lives.
4. It's the Bear!, by Jez Alborough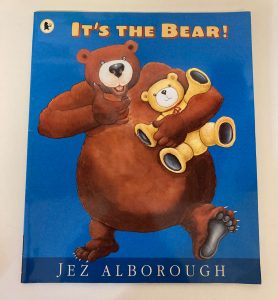 Another fun rhyming story, this book is about a boy called Eddy who is reluctant to go on a picnic with his mum. He is afraid of running into a huge bear!
This is a very funny picture book and a follow-up to Jez Alborough's previous book 'Where's My Teddy', another one of my favourites. This story has a cute twist at the end when the poor bear is really not that scary at all!!
5. The Very Hungry Caterpillar, by Eric Carle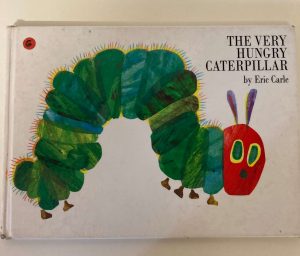 Well, this is certainly a classic and probably one of the most well-known children's picture books. No matter how many times we read this at preschool, nobody ever gets tired of it. The illustrations are so unique and colourful!!
6. A Dark Dark Tale, by Ruth Brown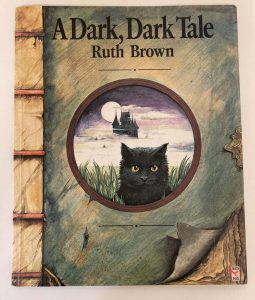 This 'spooky' book has the children truly captivated! When the last page is turned and the ending is revealed, the children inevitably roll around in fits of later and call out "Again, again!! Read it again!!"
7. Spot Goes To School, by Eric Hill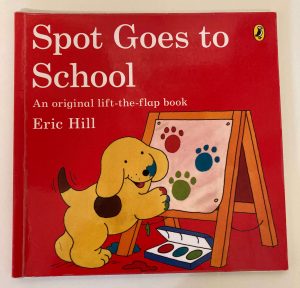 There are many books about Spot the delightful little dog and his many adventures. This is a lift the flap story and it is about Spot and his friends going to school for the first time.
We read this story to the pre-school children as part of our transition to Big school programme. It is a great book to prepare them for the concept of school and all the fun activities they will enjoy there.
8. The Gruffalo, by Julia Donaldson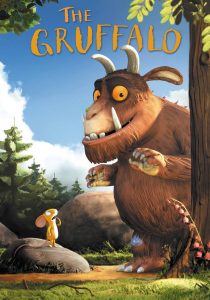 I love this story and I never get tired of reading it! It is witty and so so funny. Another great rhyming story about a very clever mouse and a poor old, not-so-scary Gruffalo.
9. Mutt Dog, by Stephen Michael King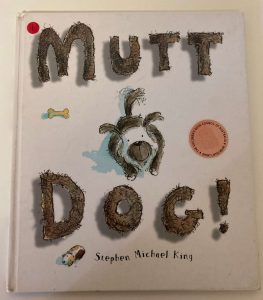 This book is very heartwarming. It is about a scruffy, brave, smart but lonely little dog who finds a home. It captures important themes like resilience and belonging. Just beautiful!!
10. Tiddalick The Frog Who Caused A Flood, by Robert Roennfeldt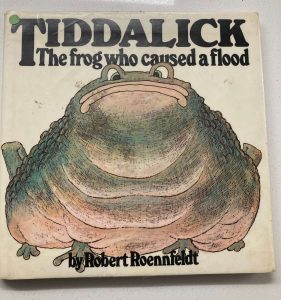 This is a creation story from the Australian Indigenous Dreamtime. It is about a very greedy and thirsty frog who drinks up all the water in the land.
The other animals in the story have to work together to solve the problem of having the water depleted by Tiddalick. This book covers important issues like caring for our environment, water conservation, sharing, and teamwork.
---
I really hope that you find this list of books helpful. Reading to children is so rewarding and these stories are guaranteed fun, memorable, and most definitely need to be read on repeat!
Click here if you would like to see some other preschool activities