Hi everyone, happy Friday!!  Yes, It's the weekend and isn't that great?  Thank you so much for stopping by today and joining me for today's Friday Favorites post. I'm super excited to share with you guys a few of my favorites for this week.
1
First up I have to tell you I'm not just excited that it's the weekend, I'm also happy that it's the end of term break! I've been off work this week and I'm off next week too. I have to say that the last term at preschool has been so strange with all the staff on a part-time roster and hardly any children attending.
Normally everyone is really pumped for the holidays and the last Friday before term break is always a flurry of excitement. Not so this time, it was a very low-key end to the term. But being on holiday from work is definitely a huge favorite.
2
We made a scarecrow during the last week of preschool! My lovely teacher friend had a great idea to make a scarecrow! We have so many Ibis living in these huge palm trees right outside preschool. They are actually becoming a big problem but there is nothing we can do because Ibis are protected in  NSW.
Not that we would want anything awful to happen to them. It would have just been good if our local council could have been able to relocate them to the wetlands, where they usually live. After many enquiries, our preschool has been told that there is nothing to be done about them.
Our solution to the problem was to make a scarecrow!! Although I have a feeling that he is too friendly looking to scare anything or anyone. Ha!, what do you guys think?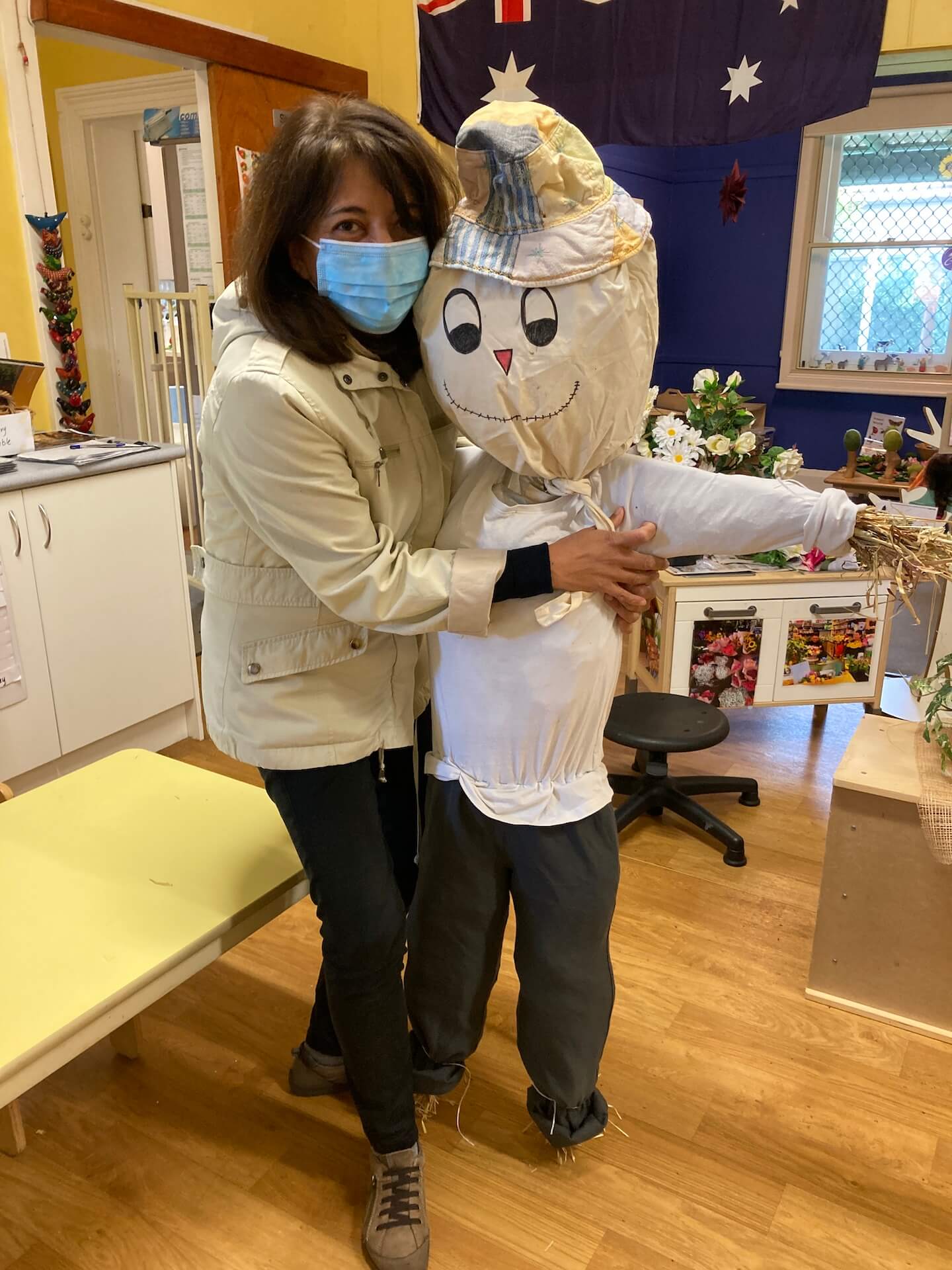 3
Sam received his Year 12 jacket in the post. I really love the design and it fitted him so well. But seeing him wear it made me happy and super sad all at once. I'm actually feeling teary just writing about it now. How did the time go so fast?  It feels like just yesterday that he was at preschool with me. It feels like five minutes ago he was starting Kindergarten and now he's going into his final year of school. Waaaaahhhhhhhhh!!!!!!
4 
Being in lockdown for now nearly 14 weeks is not so bad, especially when kind friends bring you scones! I had another friend drop these yummy, soft, fluffy scones complete with whipped cream and strawberry jam.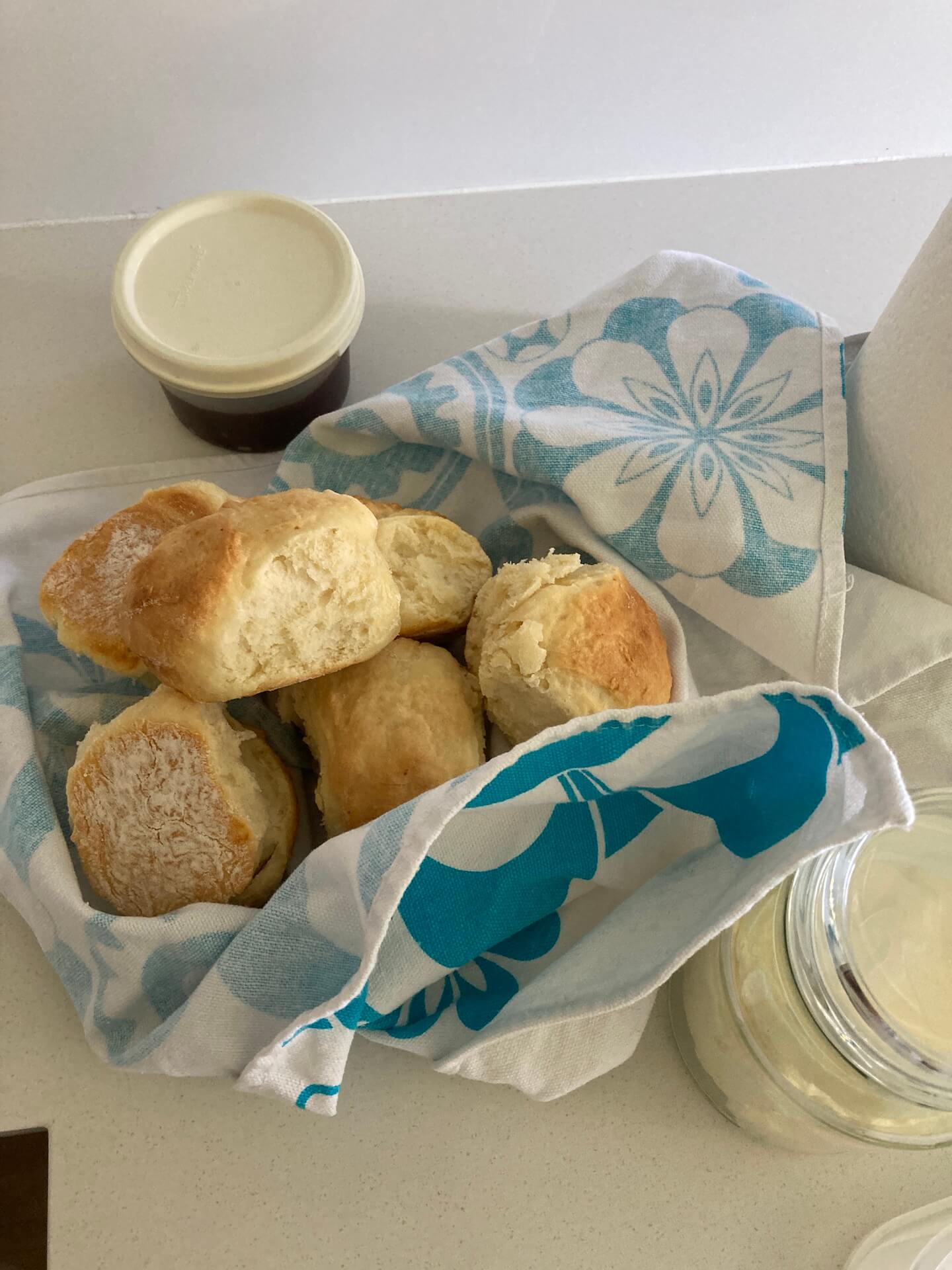 5
I am both a tea drinker and a coffee drinker and I am yet to pick a side because I can't love one more than the other.  The Moconna brand is my favorite when it comes to instant coffee. I tried this one for the first time, instead of the usual one I buy and I really enjoyed it.  It tastes creamy plus I liked the fact that I bought it for half price!!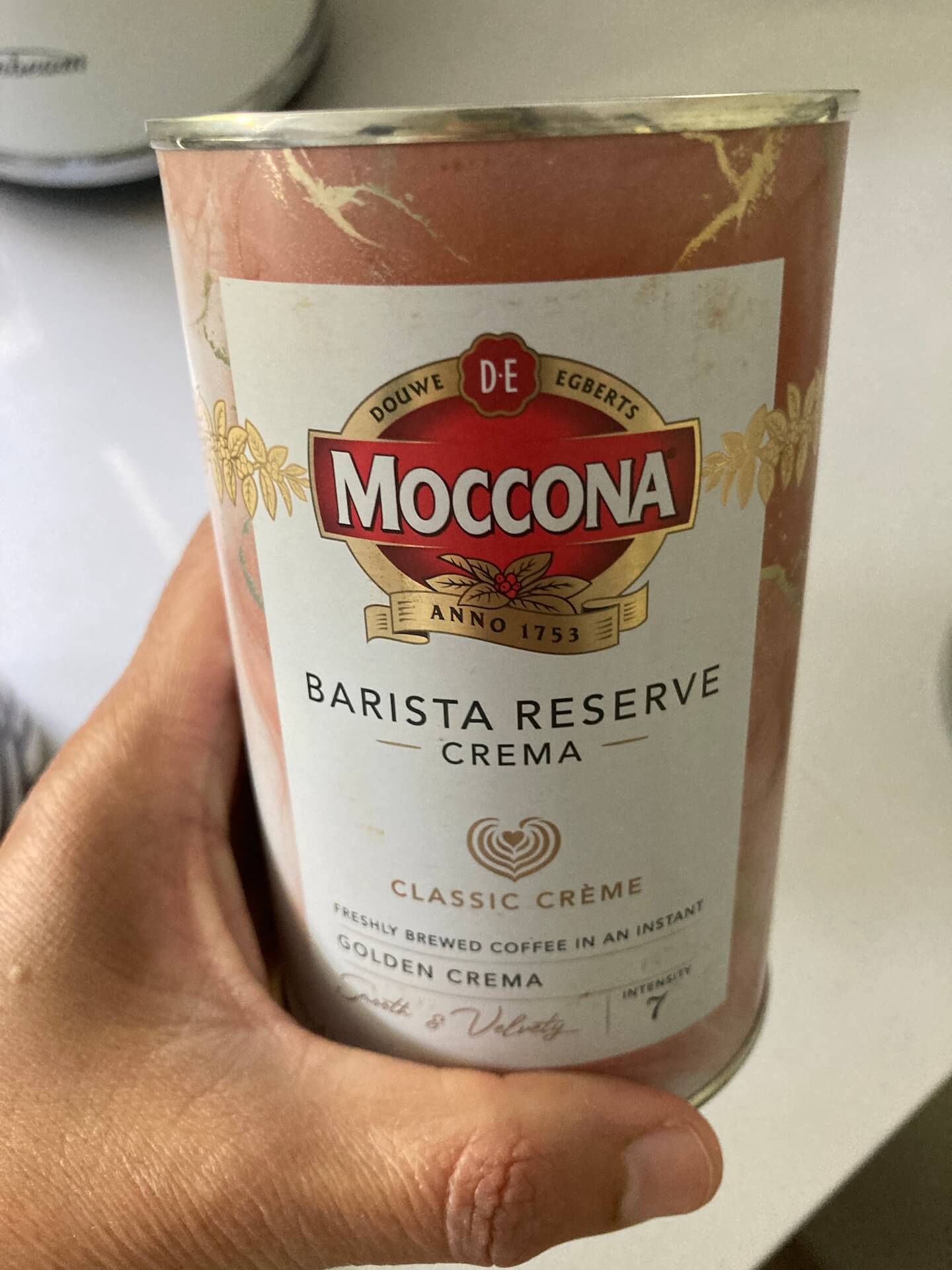 6
Look what all the staff got on the last day of term! A beautiful bouquet of flowers for each one of us!! Our preschool's parent committee arranged to have these delivered as a surprise. They wanted to say thank you for just having finished off a very challenging term due to Covid lockdown. What a lovely gesture!! I must say that the preschool where I work not only has great staff but we are also lucky to have such a kind and super supportive parent committee.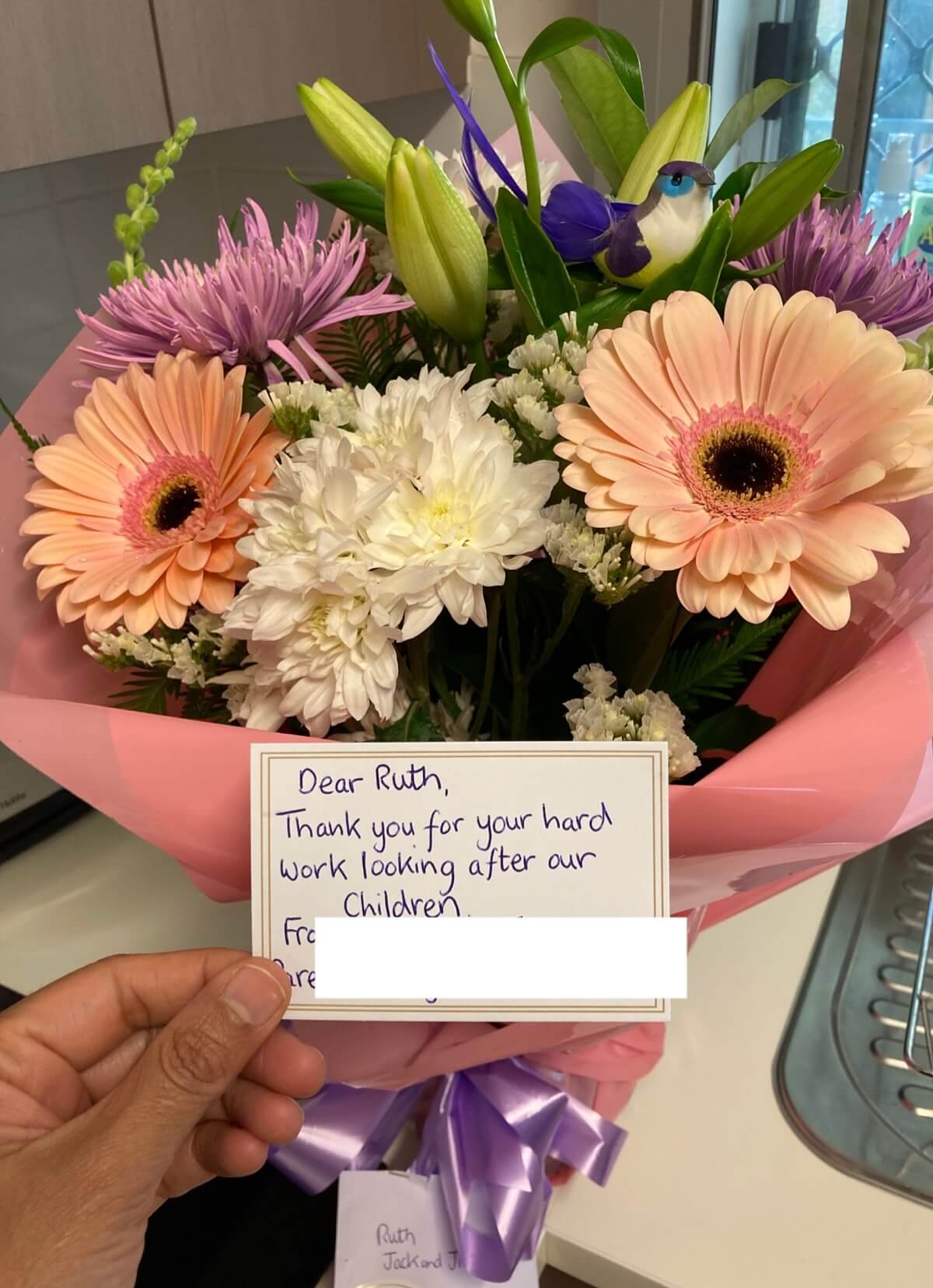 7
My kitty cat is always a favorite. Here she is meowing at me, she's been very vocal lately. maybe she is excited that it's spring just like the rest of us! I can see she is losing some fur all over the floor too.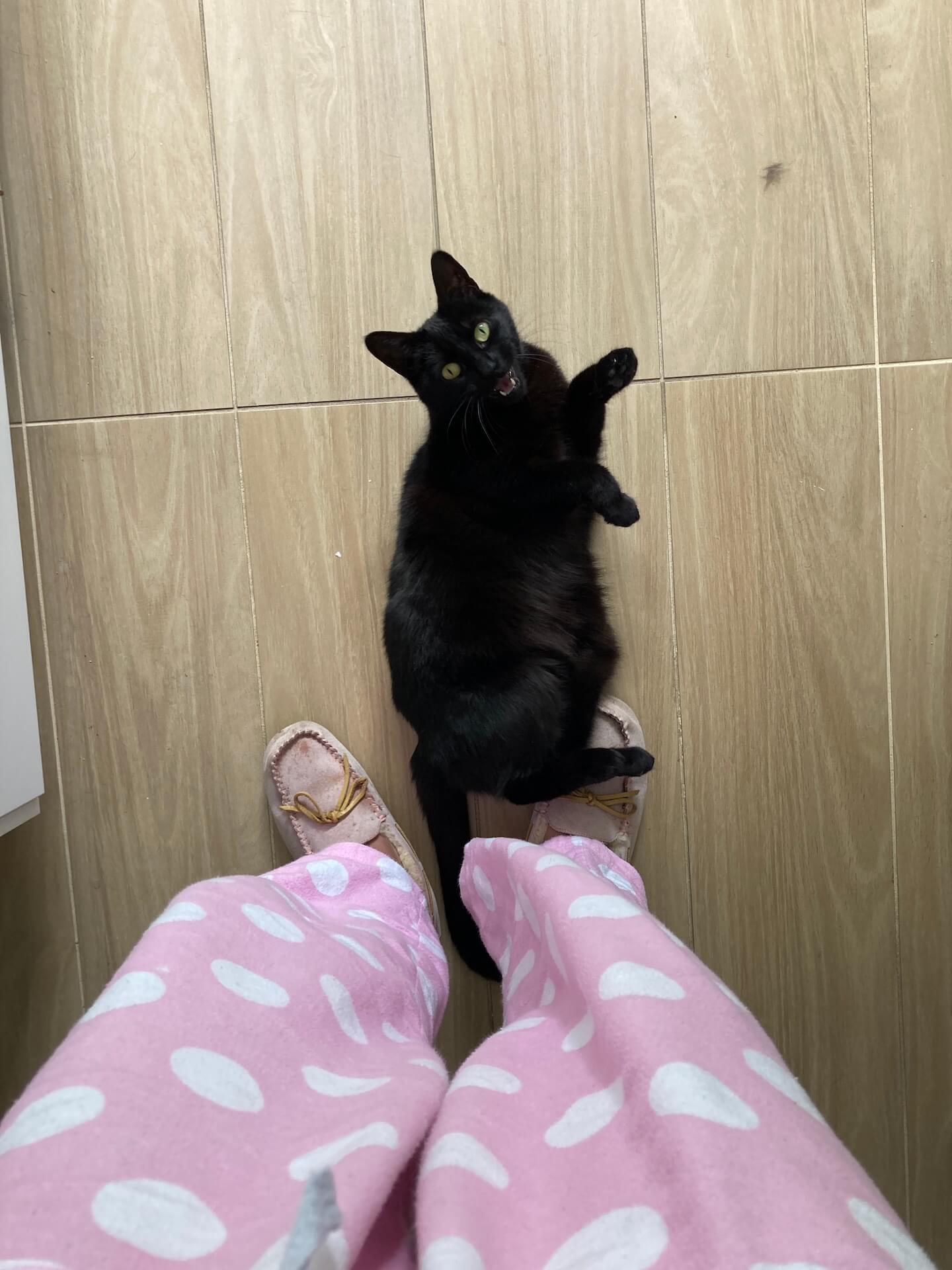 8
I was tidying up my bathroom cabinet and I found this
I forgot I had bought this hair mask a while ago. I've mentioned before how much I love the Argan oil shampoo from Aldi. Well, this Aldi hair mask is just brilliant! Leaves your hair even softer and feeling healthier. I can't remember if this was a special buy or they always sell it. It's been ages since I've shopped at Aldi. But I will return once lockdown is over.
9
I had to run to Woolworths to pick up my online grocery order and I got to wear a dress!! It was a little cool and windy but definitely dress weather. It was so good to get out of track pants and my old T-shirt. I don't really like posting pictures of myself but I have to show you because I was so excited.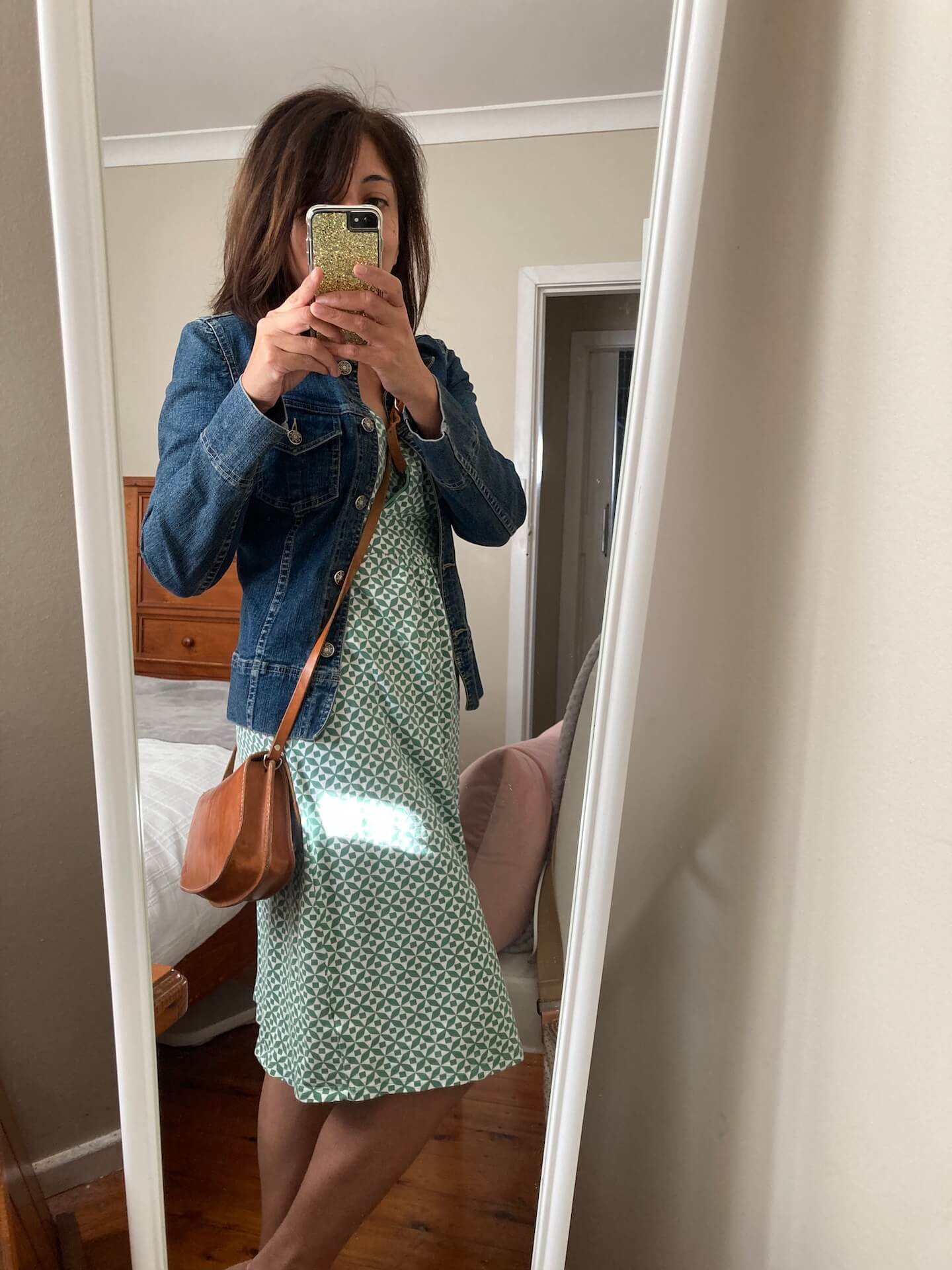 10
Look at this!! I am so excited about this! I know, I know it's a little crazy because my kids are too old but Mumma is collecting! Every time you spend $30 at Woolworths you get a little bag with bricks to make a Woolworths supermarket. That's right a mini supermarket made of bricks!! I even went out especially this morning to buy the walls. I've got big plans to put this together tonight!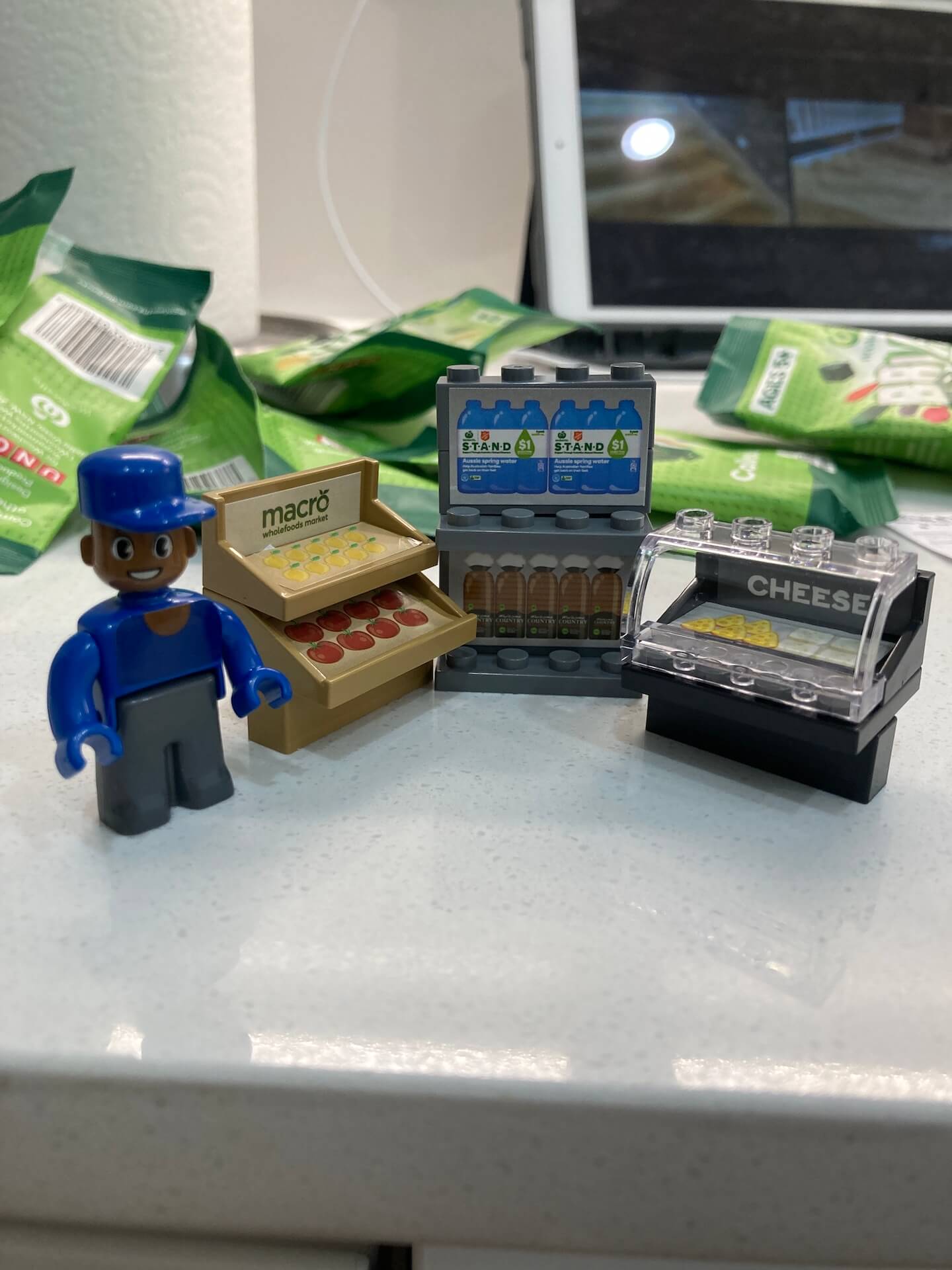 11
I found a Kit Kat wrapper completely sealed with no Kit Kat inside. I didn't know whether to laugh or be sad that I missed out on a piece of my favorite chocolate!! That's ok the bag comes with 17 more pieces and it really was funny. At first, I thought Sam was playing a trick on me. We both had a good laugh when I showed him.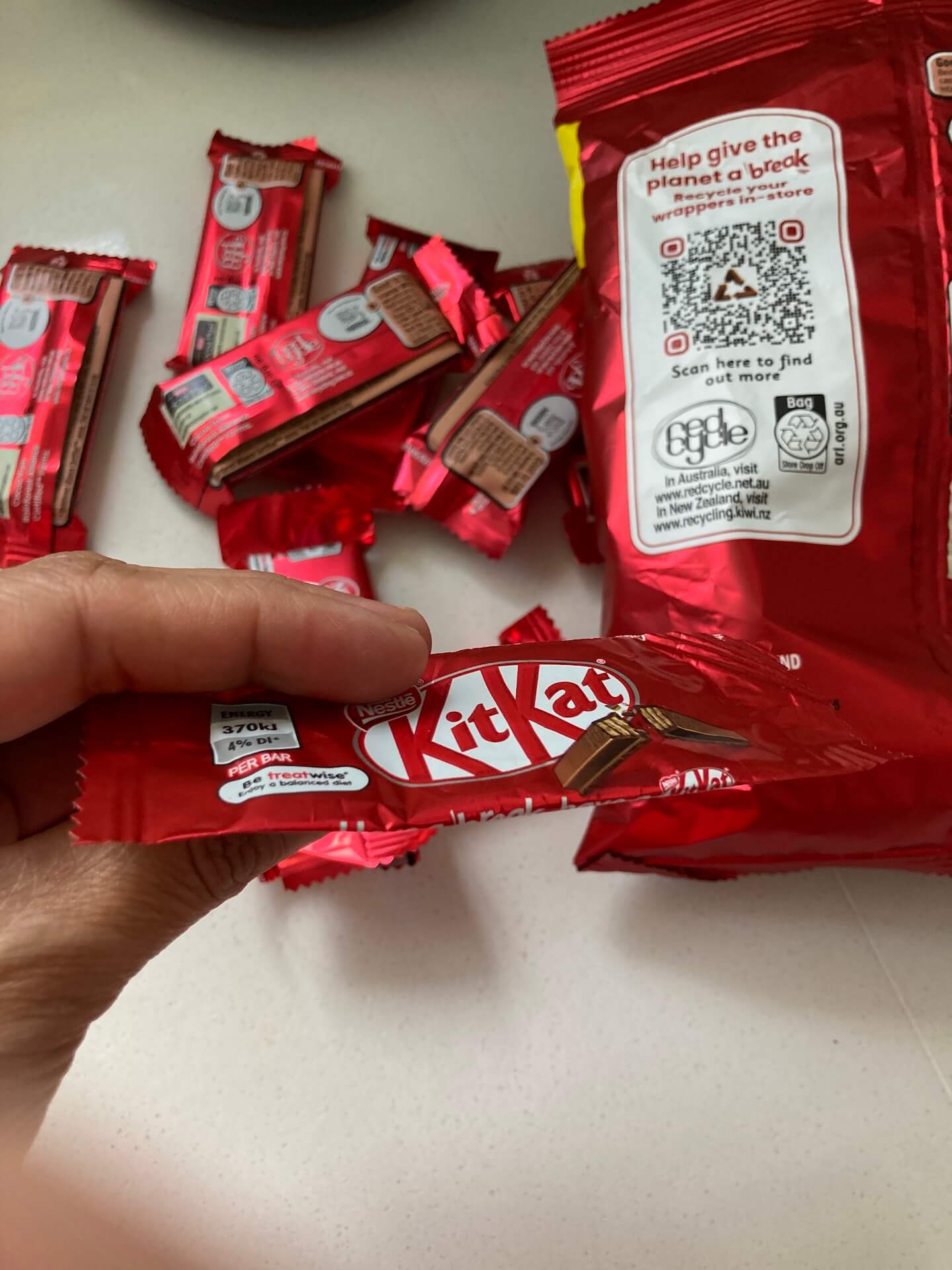 That's All For Now
I'm sure you are all as happy as I am that it's the weekend. Even during lockdown weekends are still special and Friday nights are great for relaxing with the family. Steve is at work till late so I'll put my little bricks together then when he gets home we'll probably watch an episode of Good Girls. Please take care, stay safe, and enjoy your weekend!