I was chatting to my lovely friend the other day and she mentioned she was looking for a healthy recipe for chocolate chip cookies as she had been craving some. Well, that got me thinking and so today I thought I would share this recipe with you.
These cookies turn out soft and chewy in the middle and crispy on the outside. Best of all they are very delicious and my family gave them a big thumbs up. This recipe contains walnuts as an option. But if you are allergic to nuts then you can leave them out. I did add them to my batch of cookies because we really love nuts and don't have any allergies.
Another great thing about these cookies is that they don't have butter or eggs in them, so this means they are lower in fat than other chocolate chip cookie recipes.
I do hope you try this recipe for Healthy chocolate chip cookies and enjoy them as much as we did!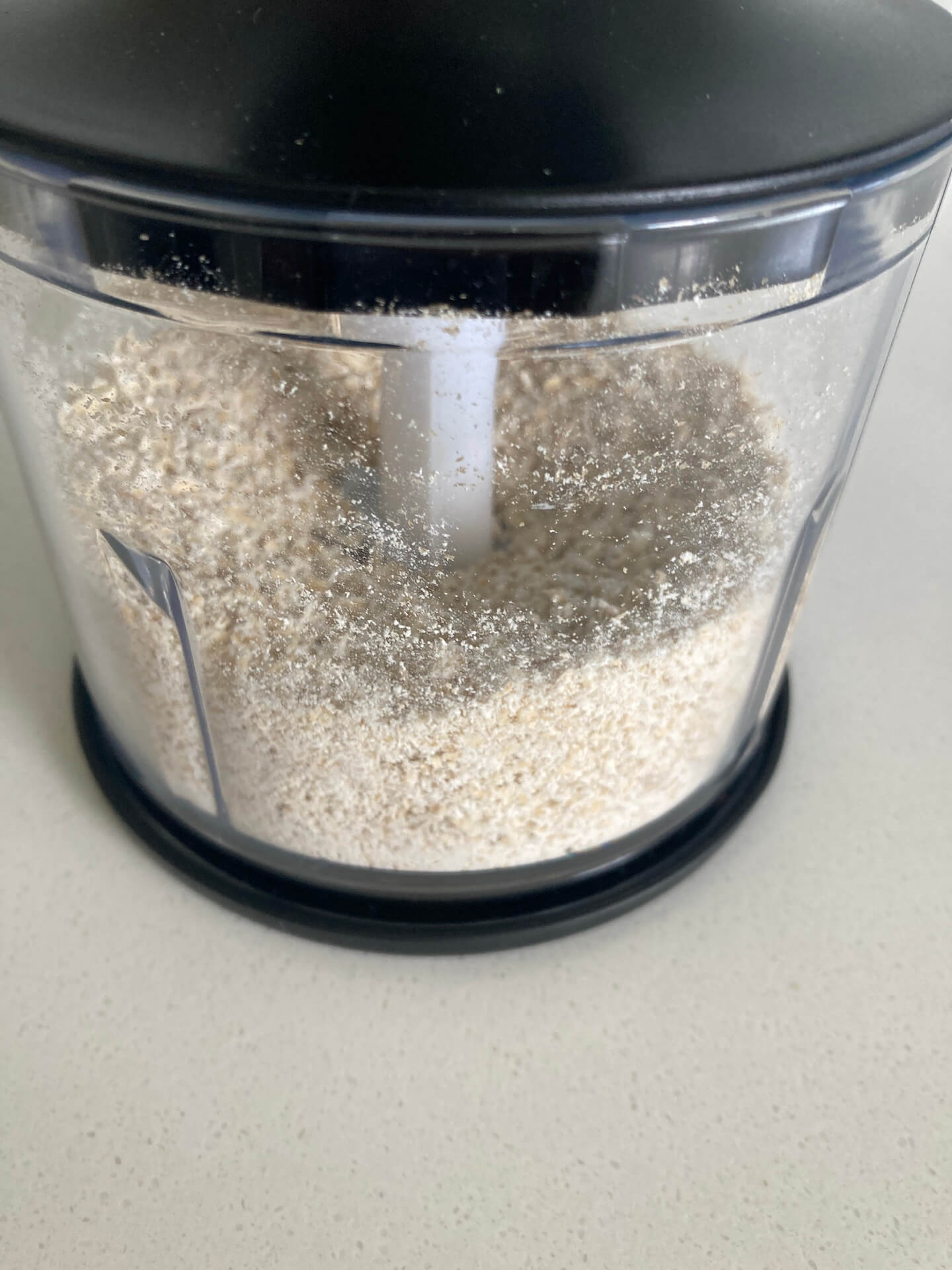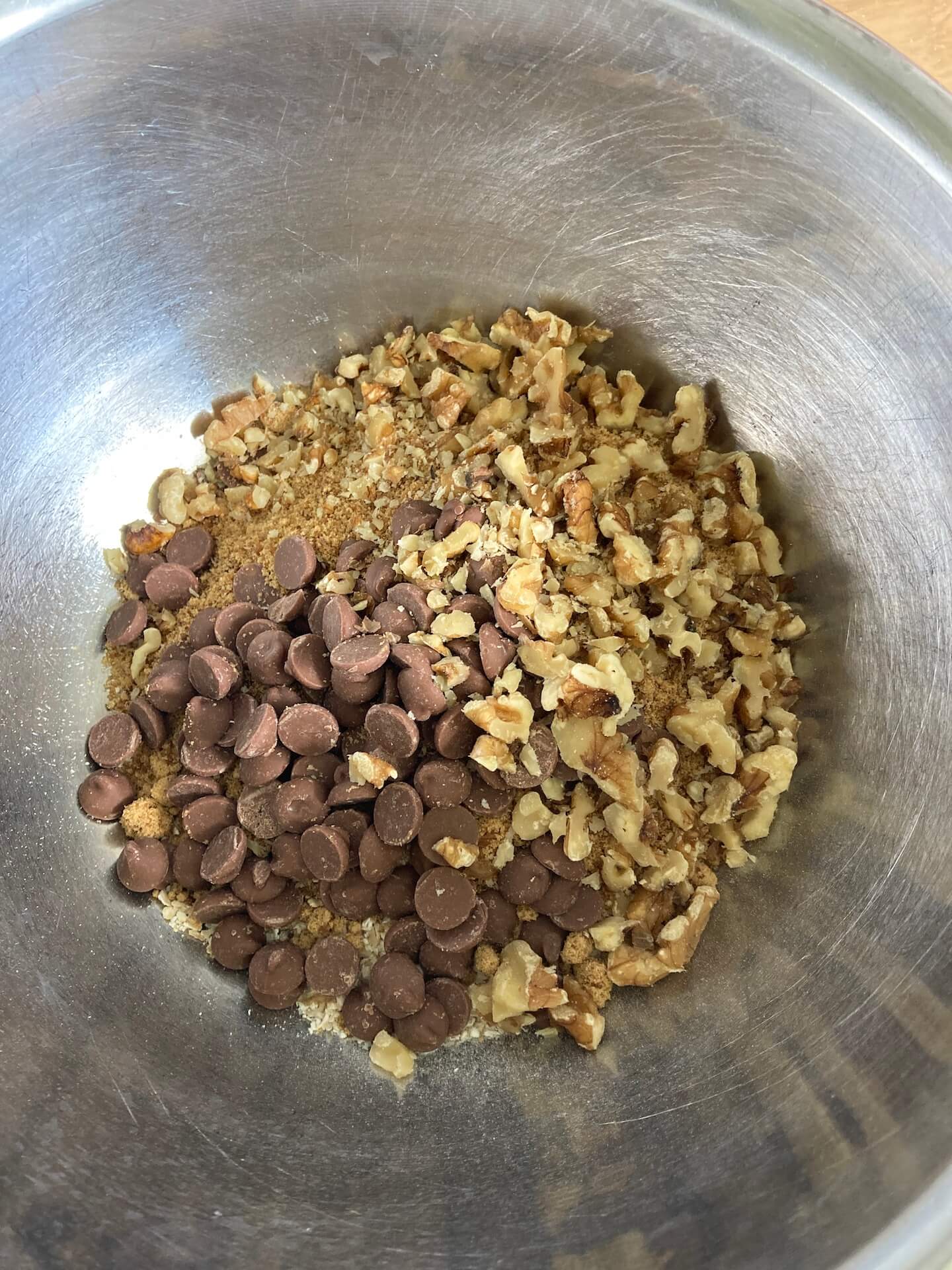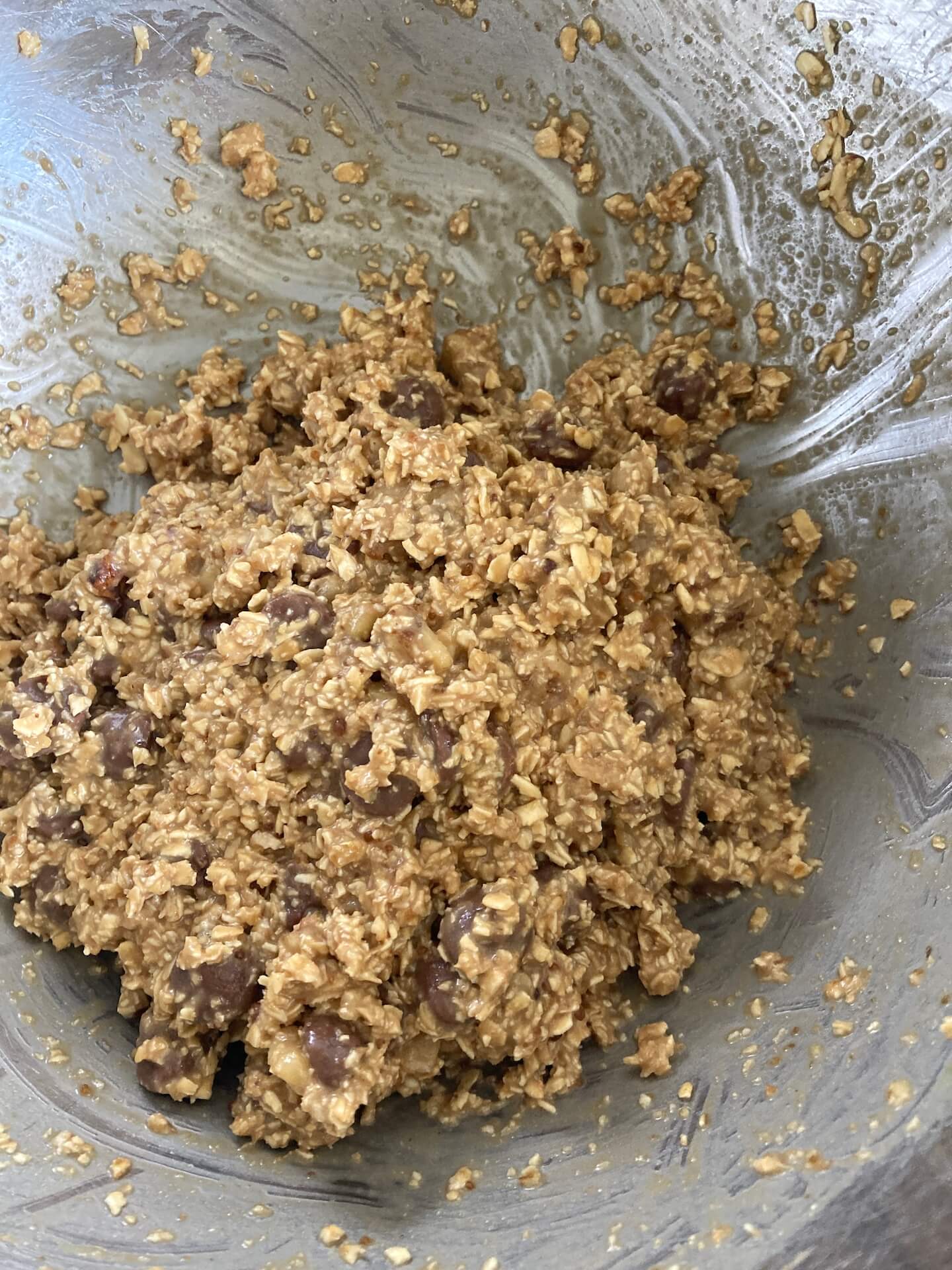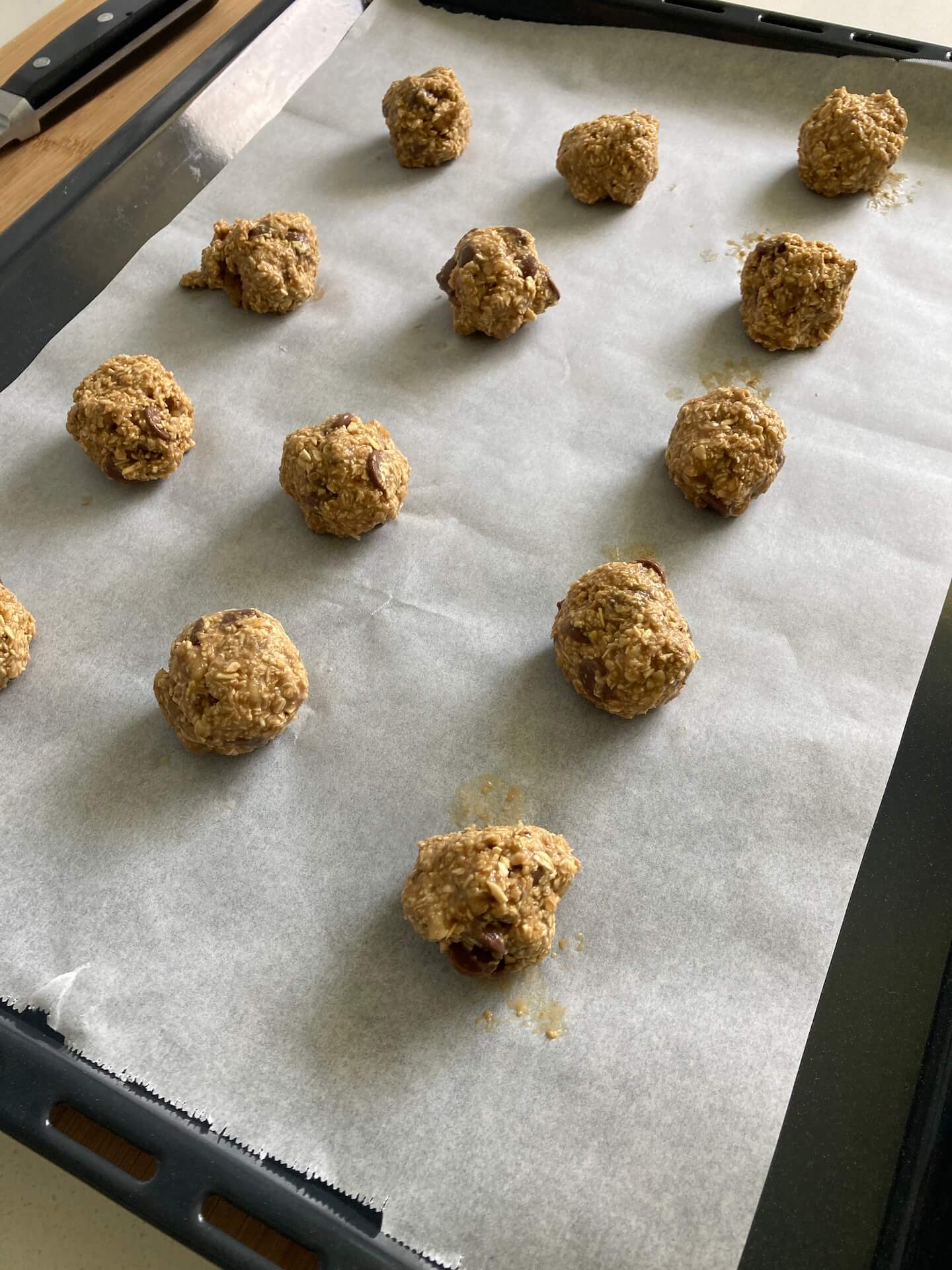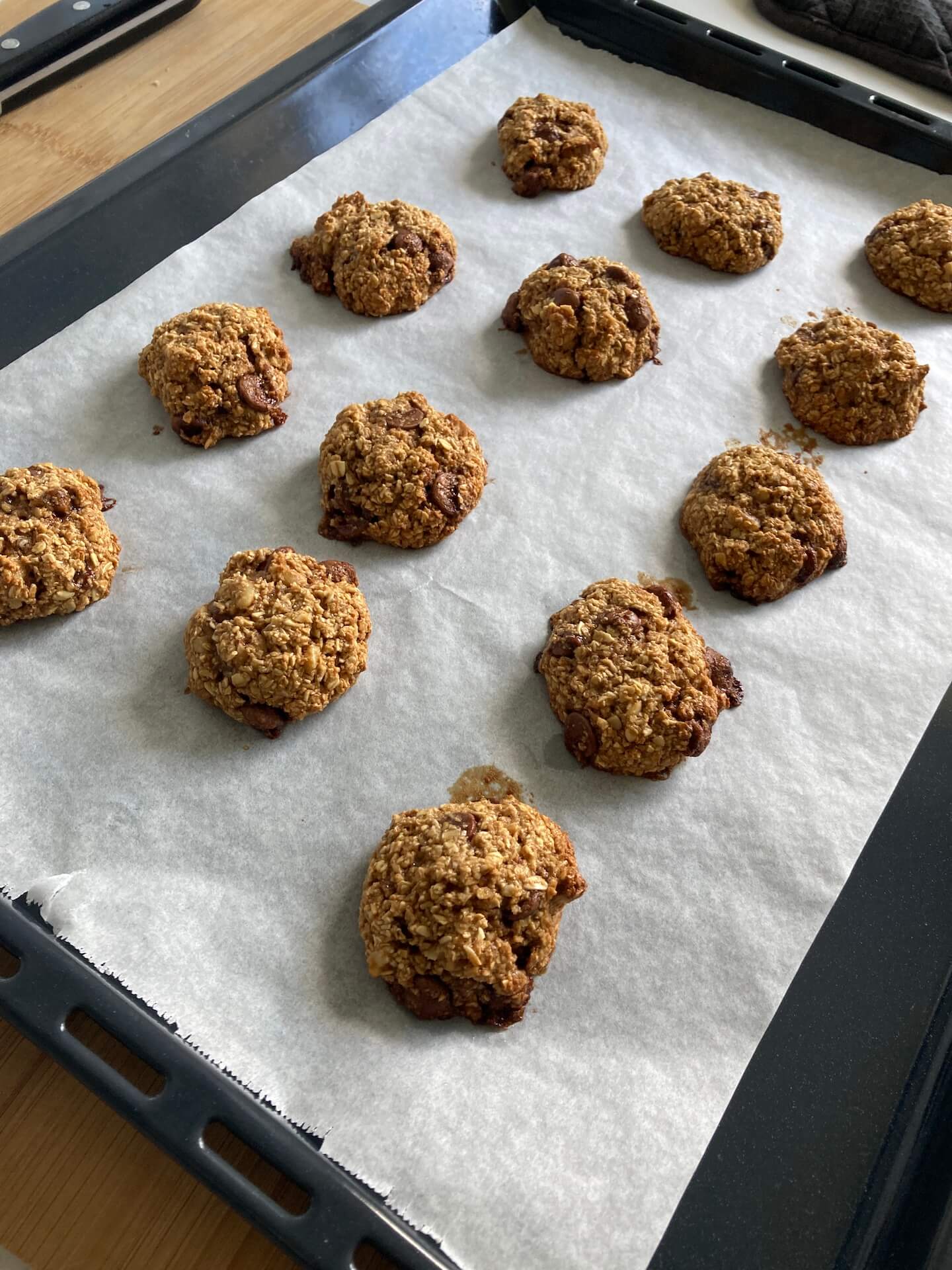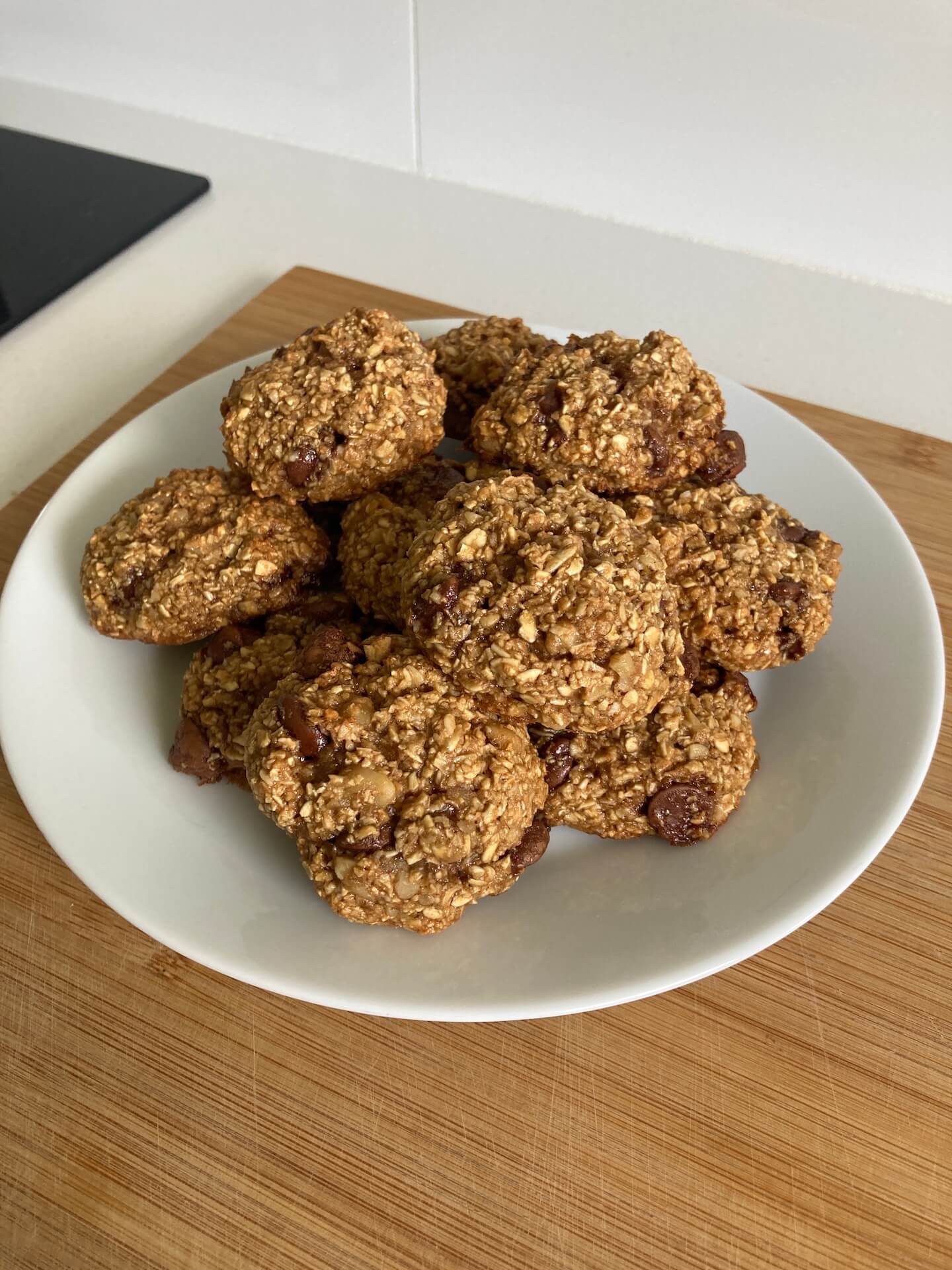 Recipe for Healthy Chocolate Chip Cookies
Ingredients
1 and 1/3 cups Oat Flour
1/2 teaspoon Baking Powder
1/4 teaspoon salt
1/3 cup Rapadura sugar
1/2 cup chocolate chips
1/3 cup chopped walnuts (optional)
1 teaspoon Vanilla Extract
2 tablespoons melted Coconut Oil
3-4 tablespoons Milk
Directions
Preheat Oven to 175 C
In a bowl combine all dry ingredients together.
Add wet ingredients and mix well
Make the mix into a large ball and refrigerate for 30 minutes
With damp hands roll out approximately 12-13 small balls of cookie mix and place them on tray lined with Baking paper
Bake for 9 minutes
Remove the cookies from the oven and leave them on the tray to cool
Notes
I didn't have any Oat Flour in the pantry so all I did was whizz some oats in my mini blender, easy peasy!
It helps to have damp hands to roll the mixture into balls. This way the mix won't get stuck to your hands.
If you don't have any Rapadura sugar you can use coconut sugar or brown sugar instead.
One last Thing
If you're looking for another delicious and healthy recipe you should try my Jam Drop cookies