Hey there, welcome back to another week! I hope that you had a fantastic weekend filled with plenty of rest, relaxation, and maybe a little adventure too. As for me, I had a really nice couple of days enjoying good times with friends and family. I'm so glad that you have stopped by and as usual, I am excited to be linking up with Holly and Sarah to share some of the things that I got up to on this very hot and sunny weekend.
Friday Night
I got a call from my friend and her husband inviting me over for an impromptu dinner. I was really happy to accept as I didn't have any plans for Friday night. Steve was at work and Sam was out with his girlfriend. So it would have been just me and my cat Sushi at home.
My friend whipped up a quick pesto pasta and some pizza.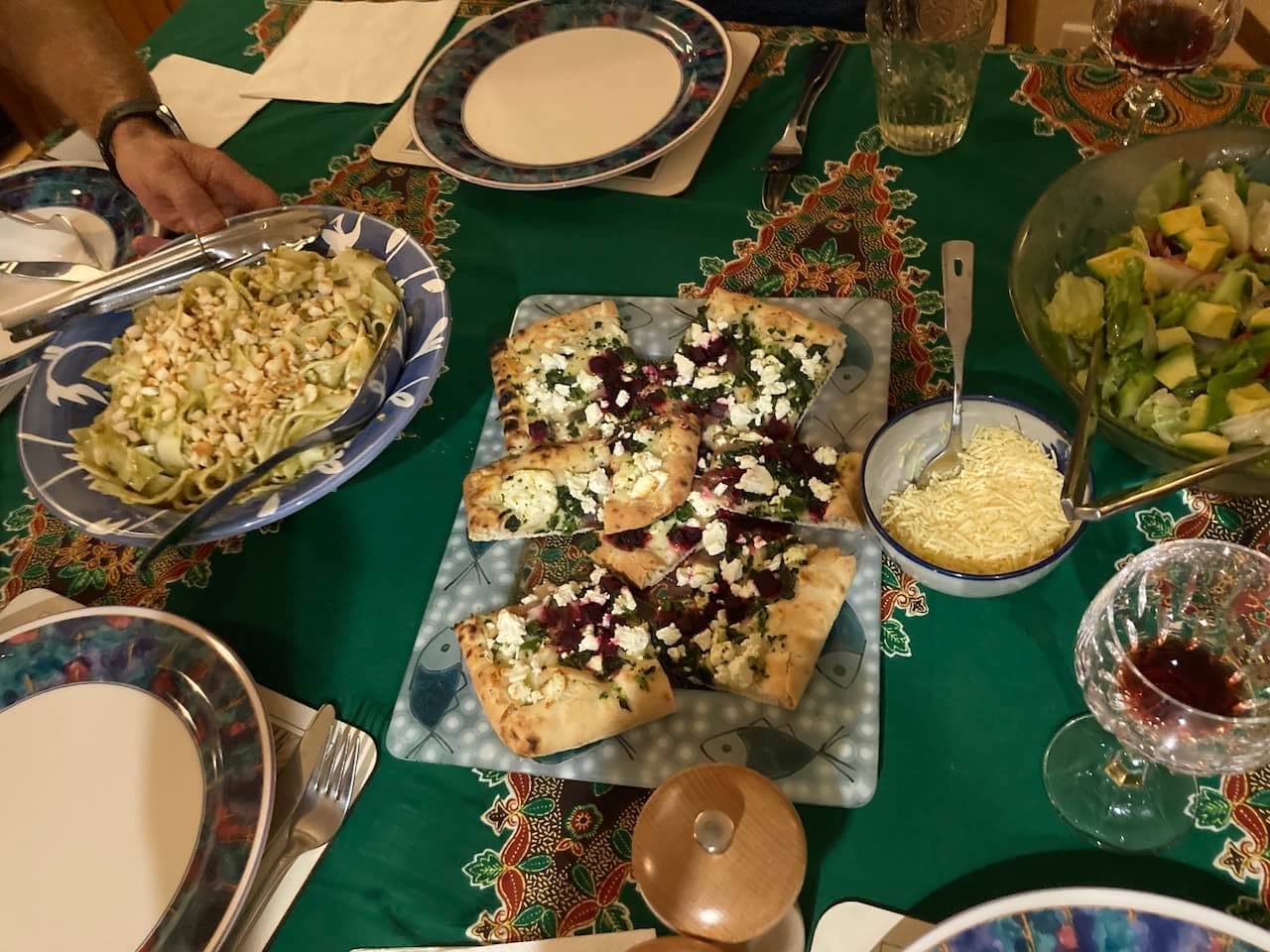 For dessert, we had good old Maltesers with ice-cream. Yum!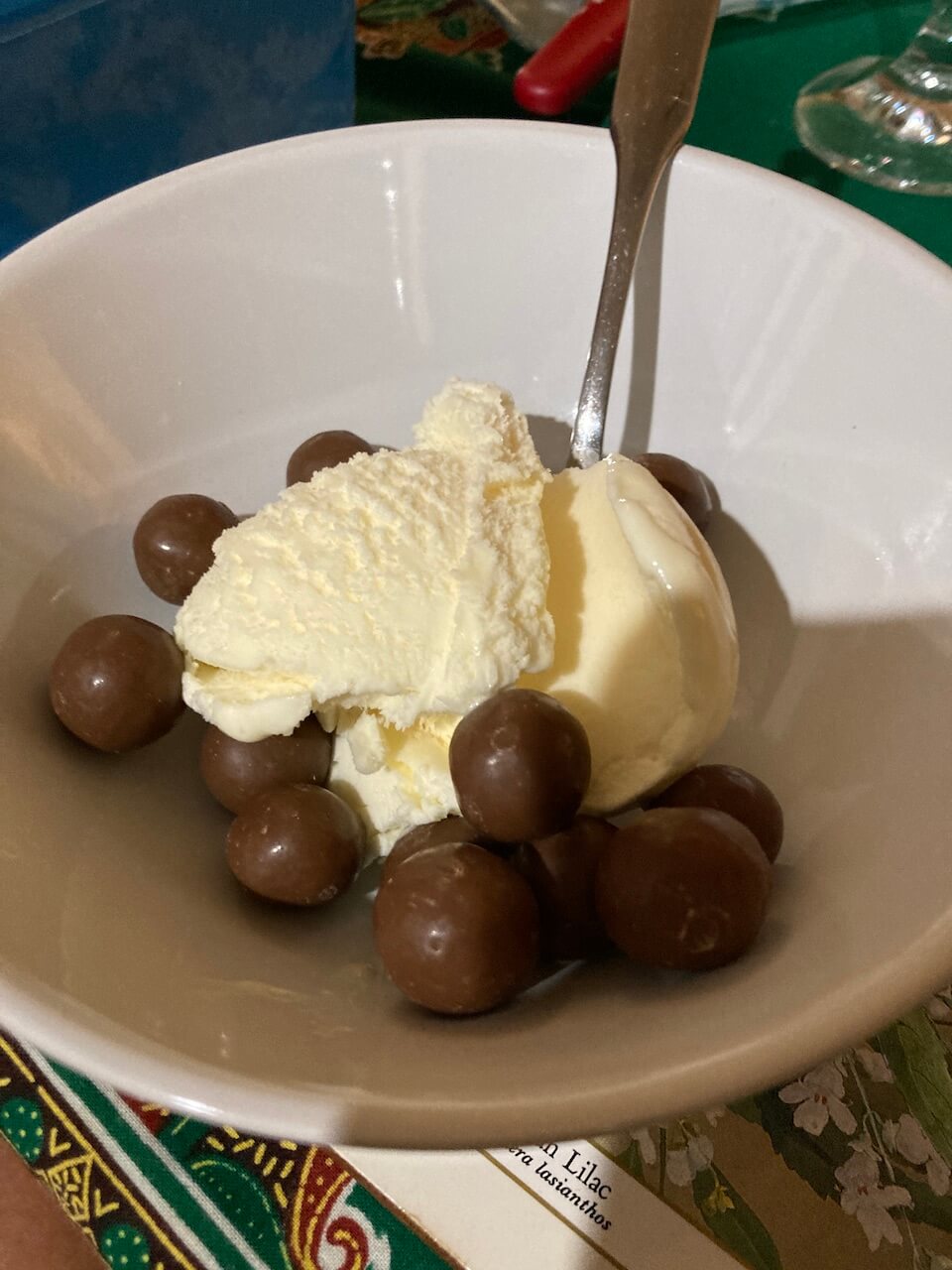 Everything was so delicious and it was so lovely to sit around eating and talking. I have known these guys since I was about 14 years old and they are more like family than friends. Then after dinner, we just sat around listening and singing along to our favourite music from back in the day. It was such a fun and unexpected night which I was really grateful for.
Saturday
I had a nice low-key Saturday. We got up later than usual and I made some scrambled eggs for a late breakfast.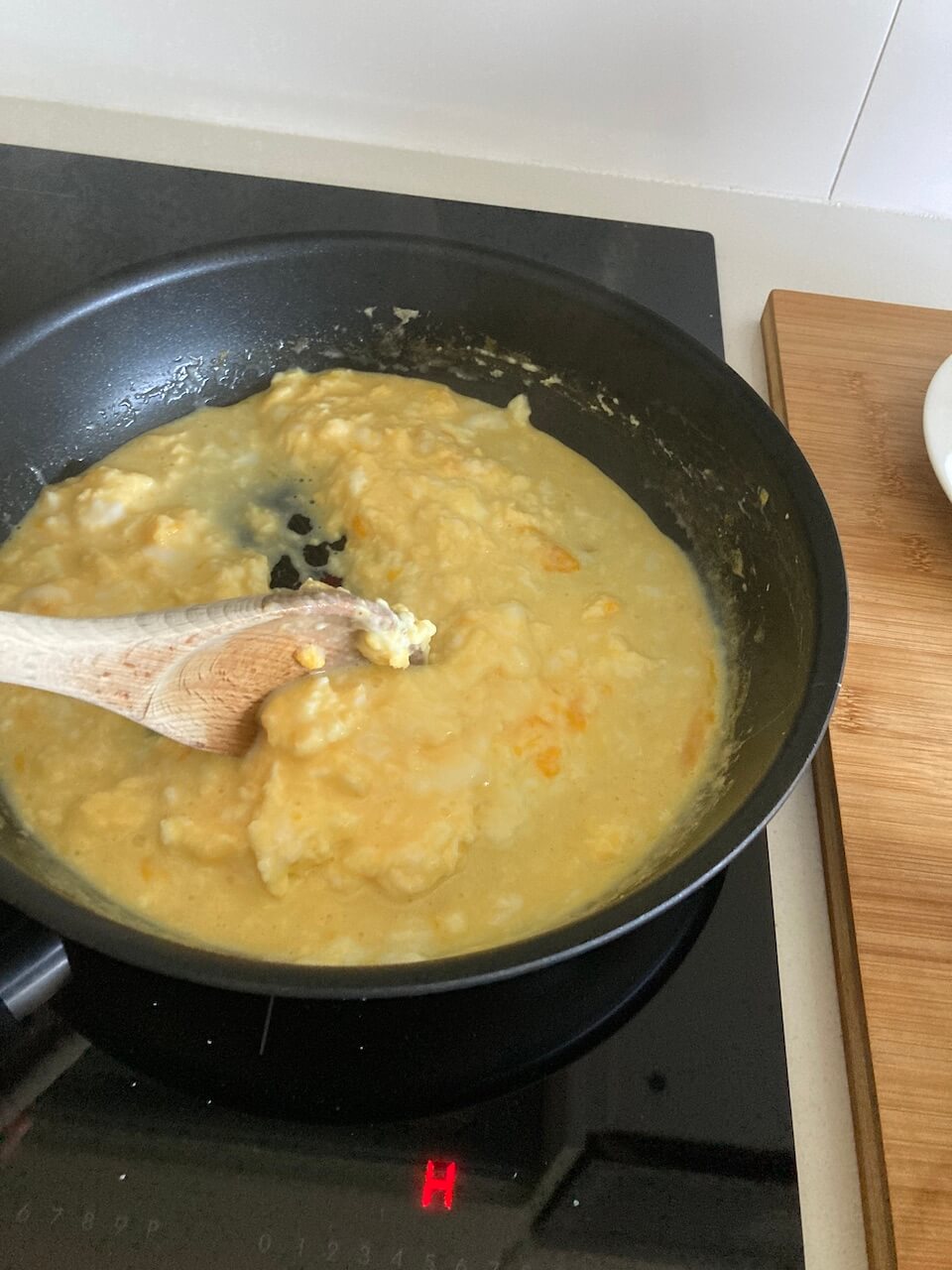 I also made some more smoothies.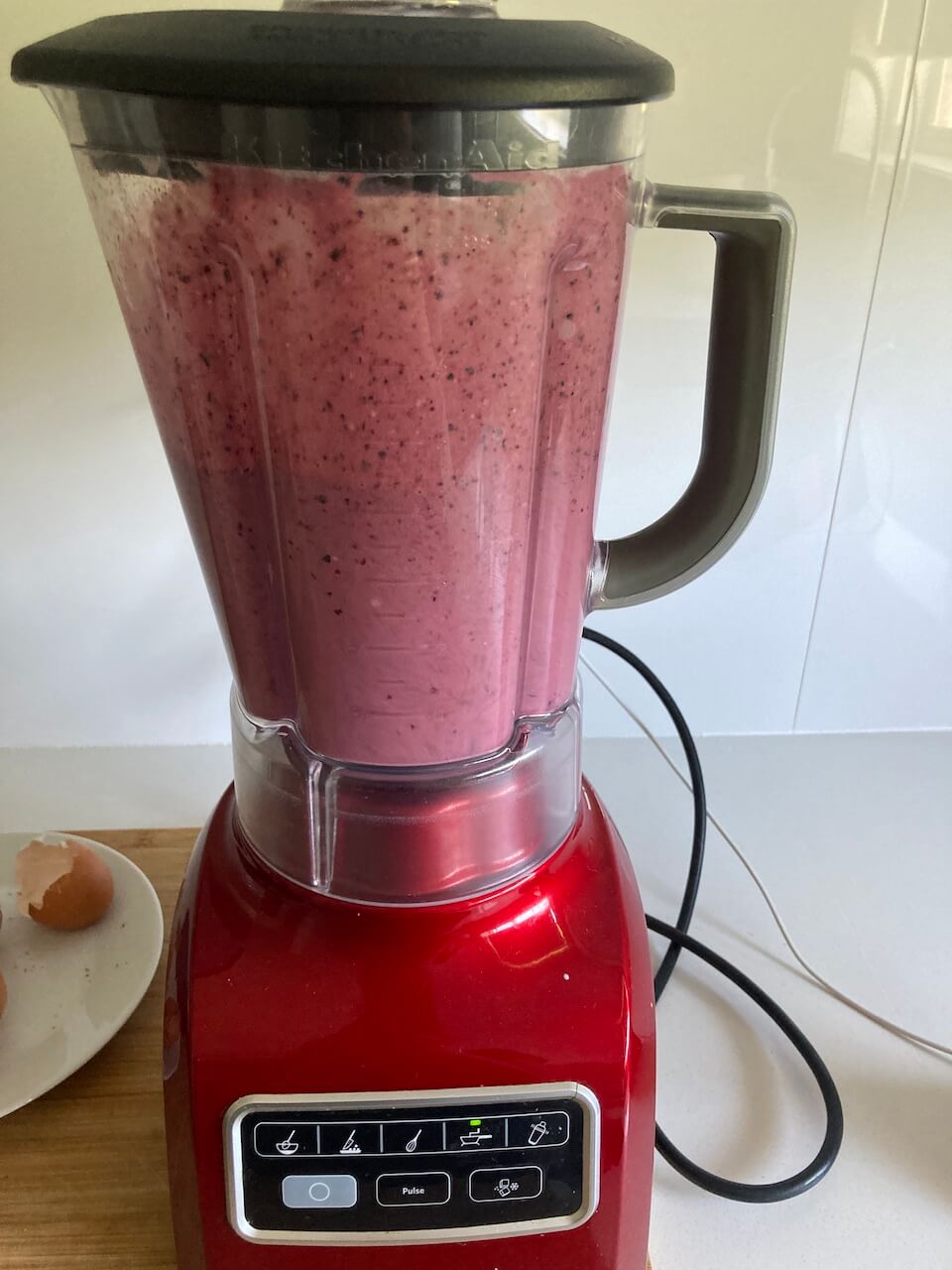 Steve commented that this smoothie tasted even better than the ones that I usually make. I totally agreed and I know that it's because I have been using different honey. Normally I just use honey that I buy from the supermarket. But the last few times that I have made smoothies I have used honey that I bought from the farmer's market. It's all-natural raw Australian honey and it tastes so much nicer. I'm planning on making a trip to the farmers market next weekend. So I'll make sure to grab another jar of this sweet goodness!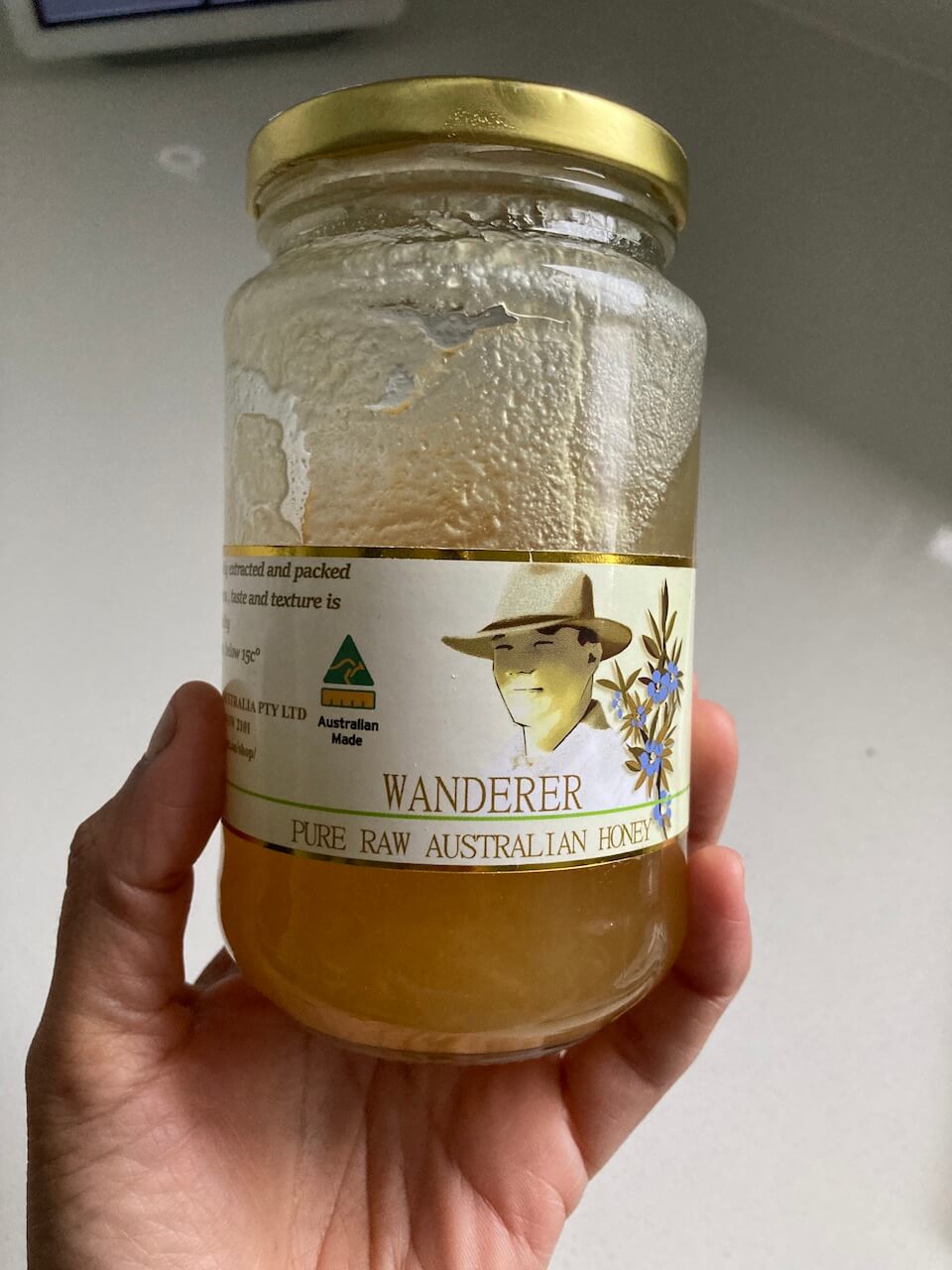 A Trip To The Hairdressers And Some Shopping
Later in the afternoon, I went to the hair salon to get a much-needed trim. I hadn't been to the hairdresser since around December last year. It was so nice to have my hair washed, cut and blow-dried. I always think it's so funny how a few inches of less hair always makes my whole head feel lighter.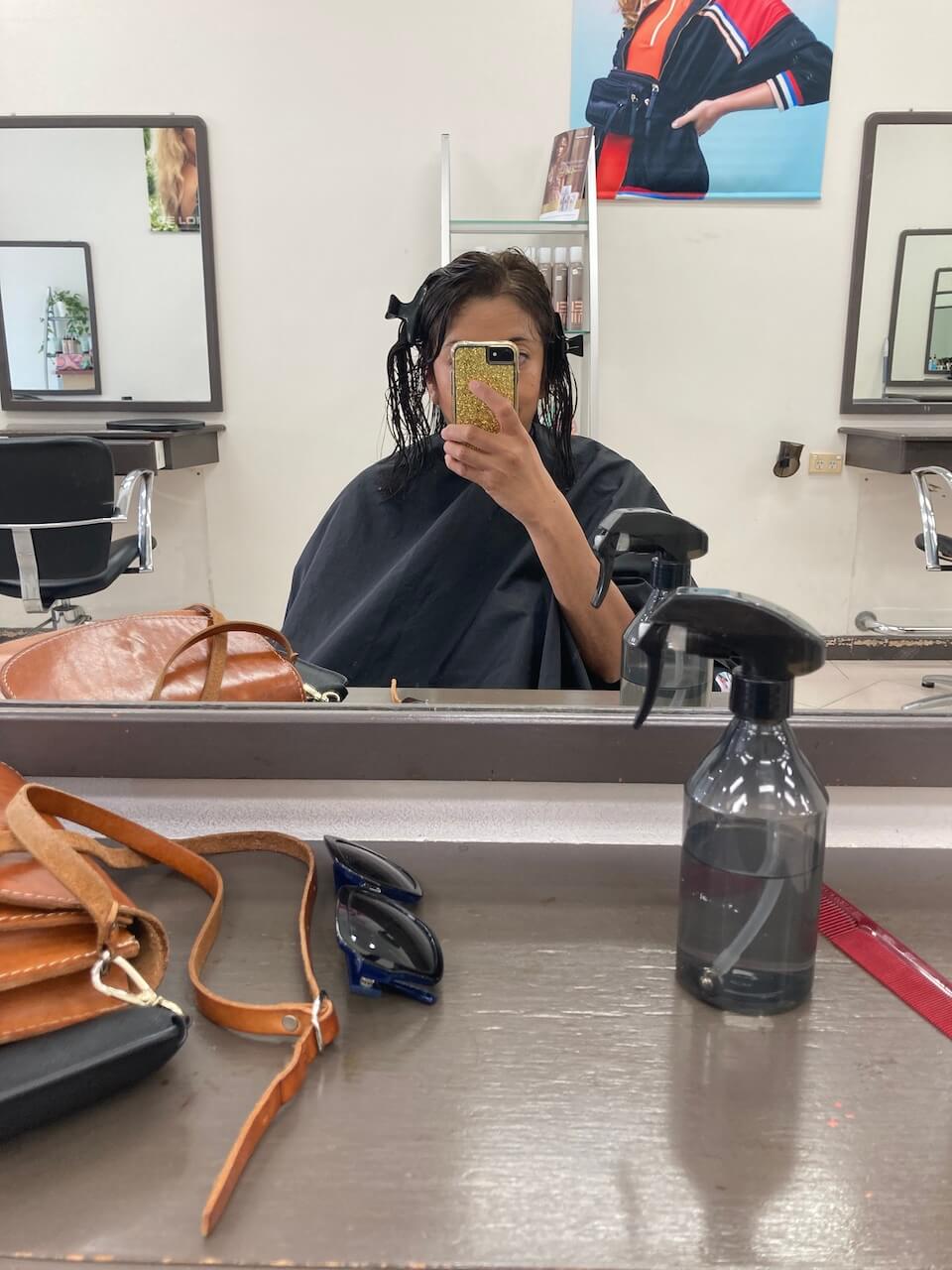 Here's a pic that I took in the evening of my fresh trim. Why can't I ever blow dry it the same way they do at the salon?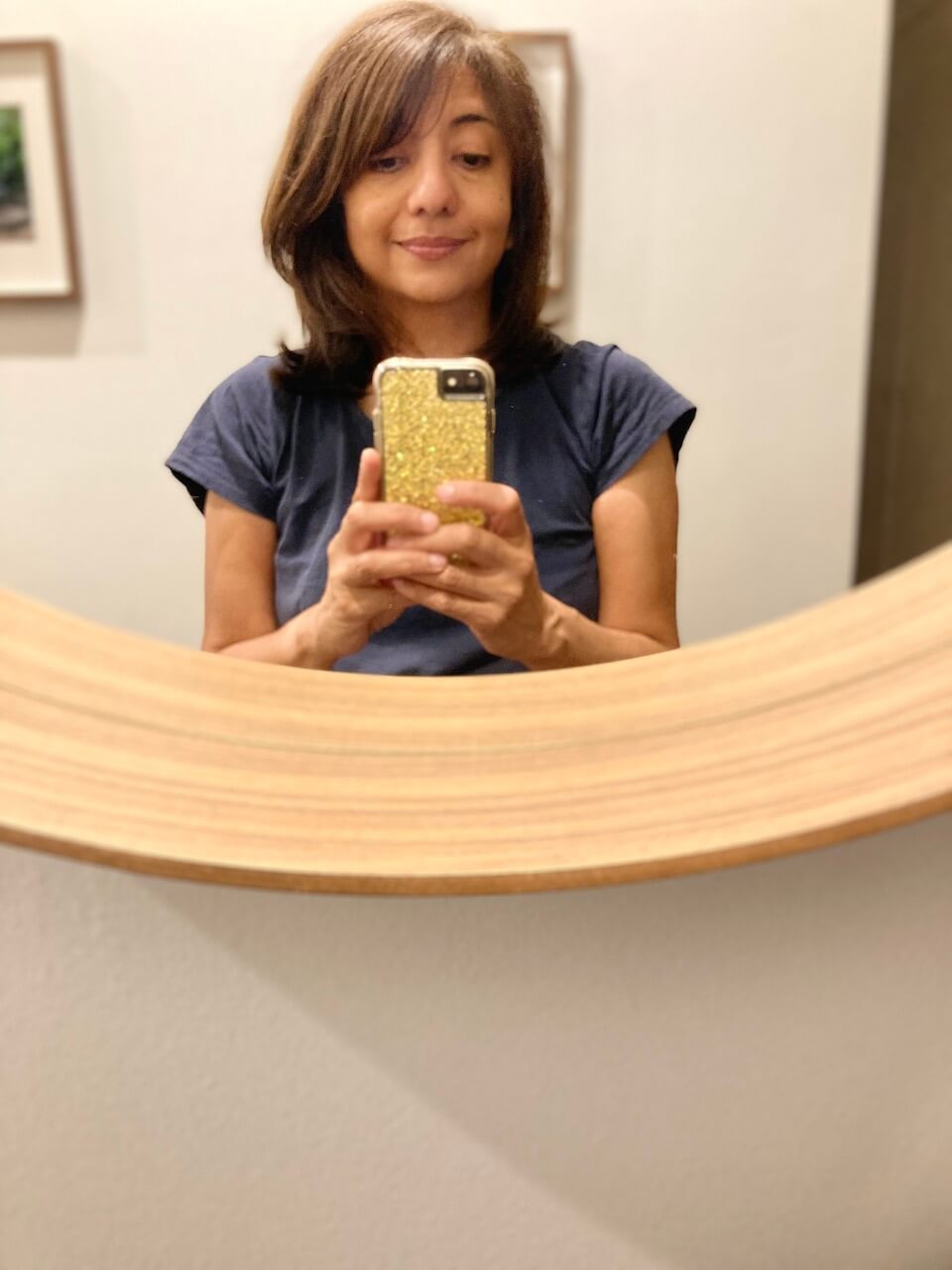 After my haircut, I went to Westfield to buy a birthday present for Sam's girlfriend who is turning 18. I bought her some pyjamas from Peter Alexander. I picked out some cute pyjama shorts with birthday cakes all over them and a light blue pyjama top to match.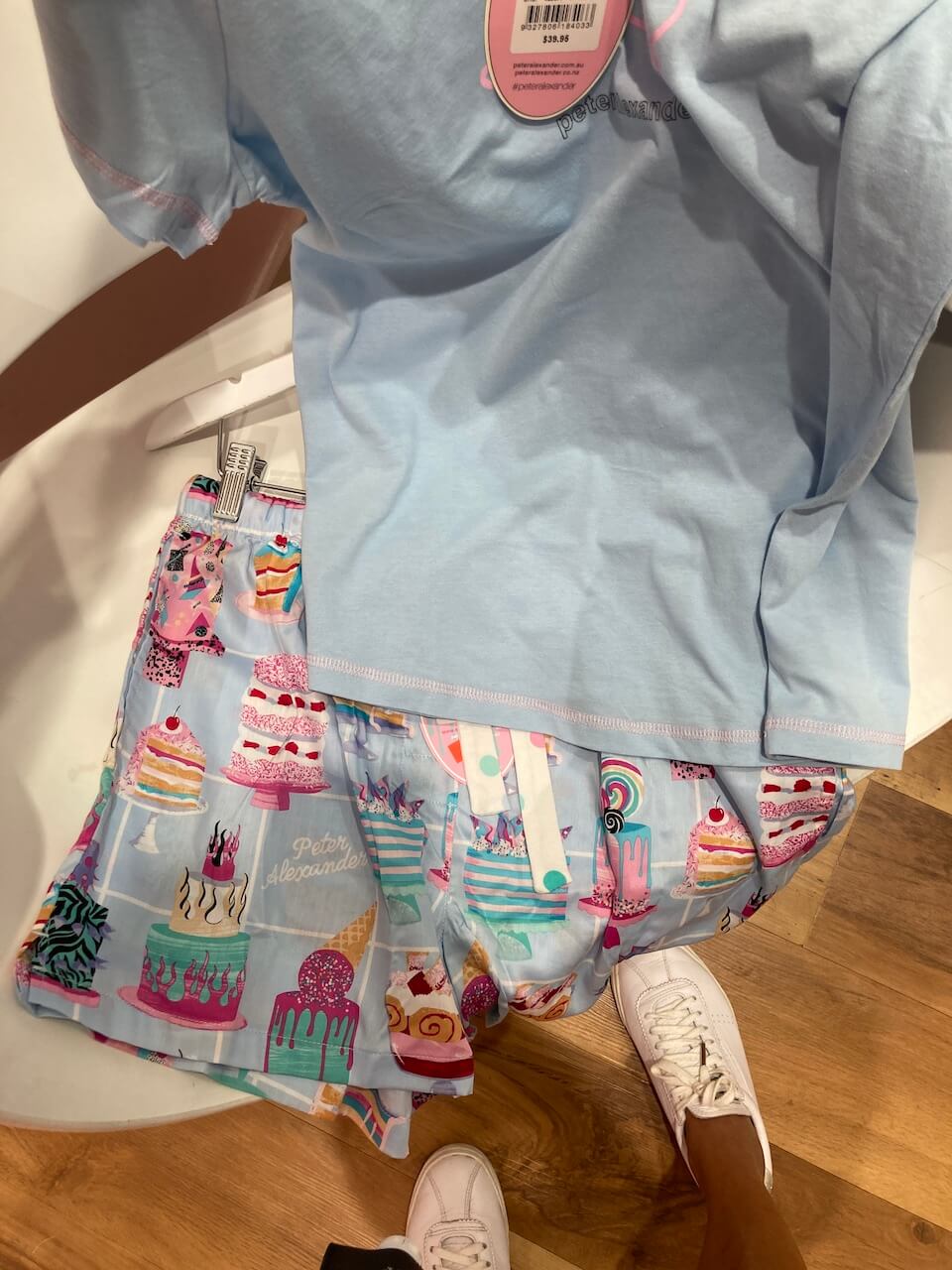 Sunday Morning Sunrise
It was so hard getting out of bed at 6.30 am on Sunday morning to go to Steve's swim club. But there are only a few more weeks left until the season ends and it was the second last social event. When we arrived at 7 am we got to see the most beautiful sunrise. So it was totally worth the early morning start.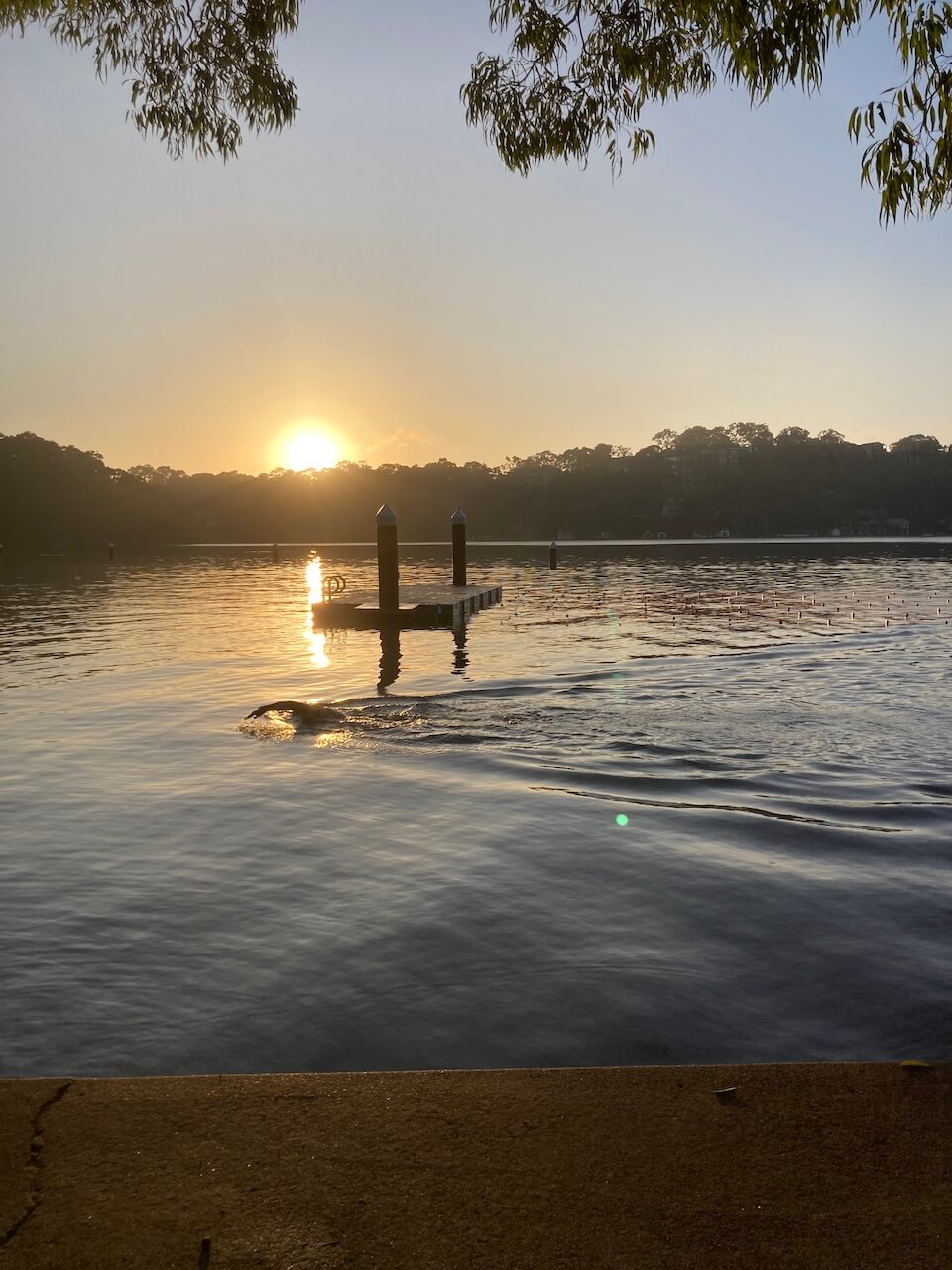 All of the races were finished by about 9 am which is very quick compared to other times when they have gone on until 11 am. We all enjoyed a BBQ breakfast of eggs, bacon, sausages, mushrooms, onions and bread rolls. Yum!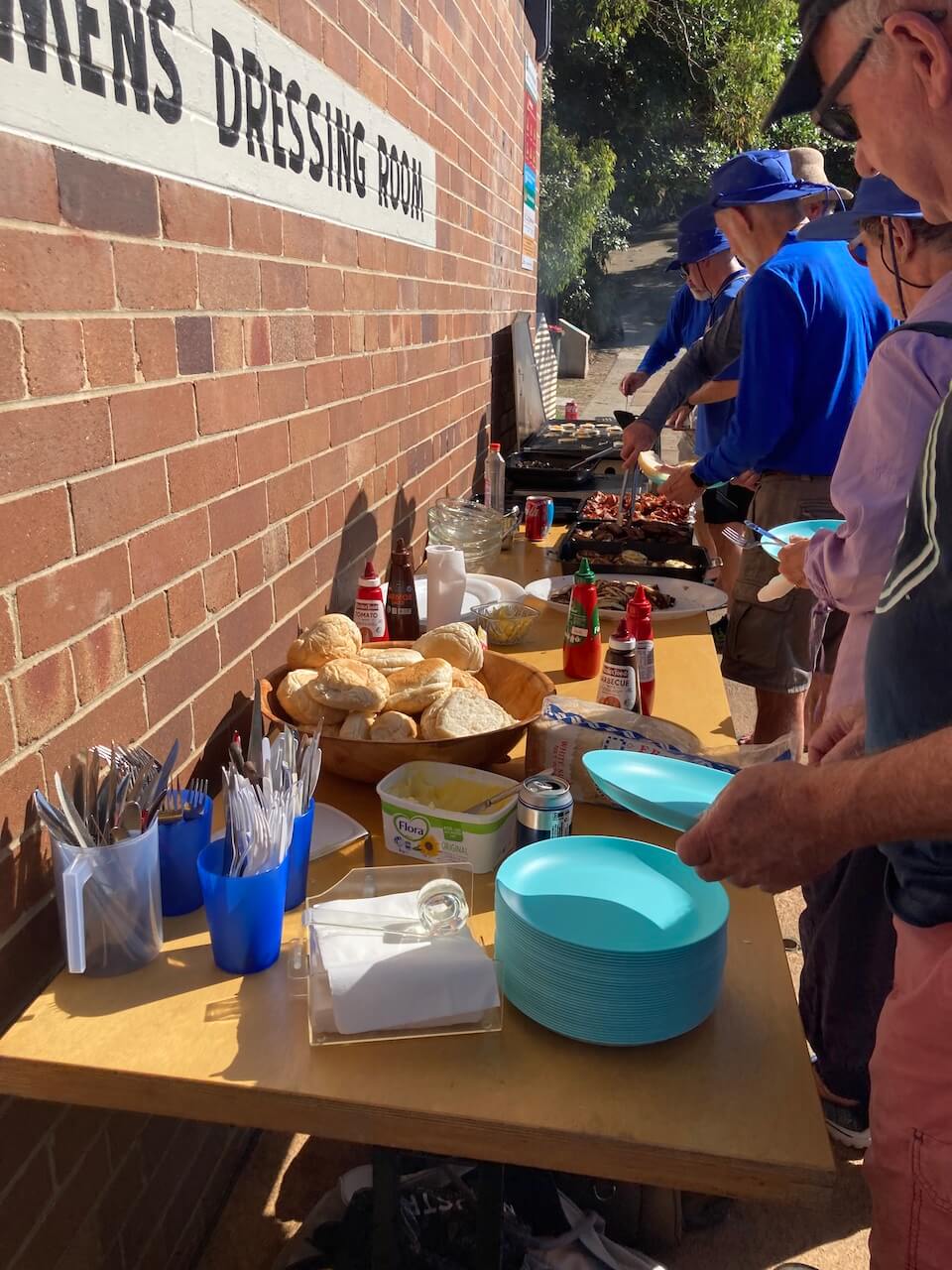 It was such a nice relaxing morning and I was so glad that I didn't give in to the temptation of staying in my cozy bed.
A Whole Year
Late Sunday afternoon, my whole family got together for an early dinner at Oatley pub. It was a bittersweet day because Sunday marked a whole year since my mum passed away. It's hard to believe how quickly time has passed, and yet it feels like an eternity since we last saw her. I miss her so much.
It was a special time when we enjoyed a meal and then spent hours talking and just being together. In the end, I really felt a sense of comfort knowing that we are always there for each other, even on the toughest days.
All in all, I really enjoyed the good times that I shared with my friends and family this weekend. But today I am feeling a bit down and emotional. I'm sure that tomorrow will be better and I am grateful for the memories of the last couple of days…….So here's to brighter days ahead! And I hope you all have a great rest of the week.