I'd like to show you a fun and simple Dinosaur small world play idea, but before I do let me tell you a little bit about my work as an educator in a small local preschool.
I have been working with children as an educator for many years and I really enjoy it! It can be exhausting demanding, and stressful (Term one. I'm referring to you) BUT I do love it.
The best part about working in a small preschool is that I have been fortunate enough to meet so many beautiful families over the years. The team I work with is fantastic and very dedicated. I am also lucky enough to call them my friends and a couple of them have even become my besties! oh yes, and did I mention I also live super close, like a three-minute drive away!
My days are never dull as children say the funniest things. Over the years I have heard some hilarious stories! and a little word of warning. The kids tell us everything!
I love decorating and making learning areas inviting and interesting. It's very rewarding when the children are engaged in the activities that are set up for them. The best days at preschool are when the children are really enjoying themselves and playing well. After all, PLAY is what it's all about isn't it? It's how they learn!
Over time I'll be sharing some photos of things I've set up for the kids. I really think it will be fun to take a peek into an everyday preschool setup.
 

Here is a Dinosaur Small World I set up a couple of weeks ago.

The laminator has become one of my best friends. I printed off some Jurassic-looking background images and laminated them. I then stuck this background around the blue trough we use for water/sand play.
I also used some leftover fake grass we had from when the playground got a makeover.
I grabbed some rocks we have in the playground. And pulled off some small tree branches to stick around the edges of the trough.


I found some plastic lilies and mossy rocks in the cupboard. And of course the dinosaurs!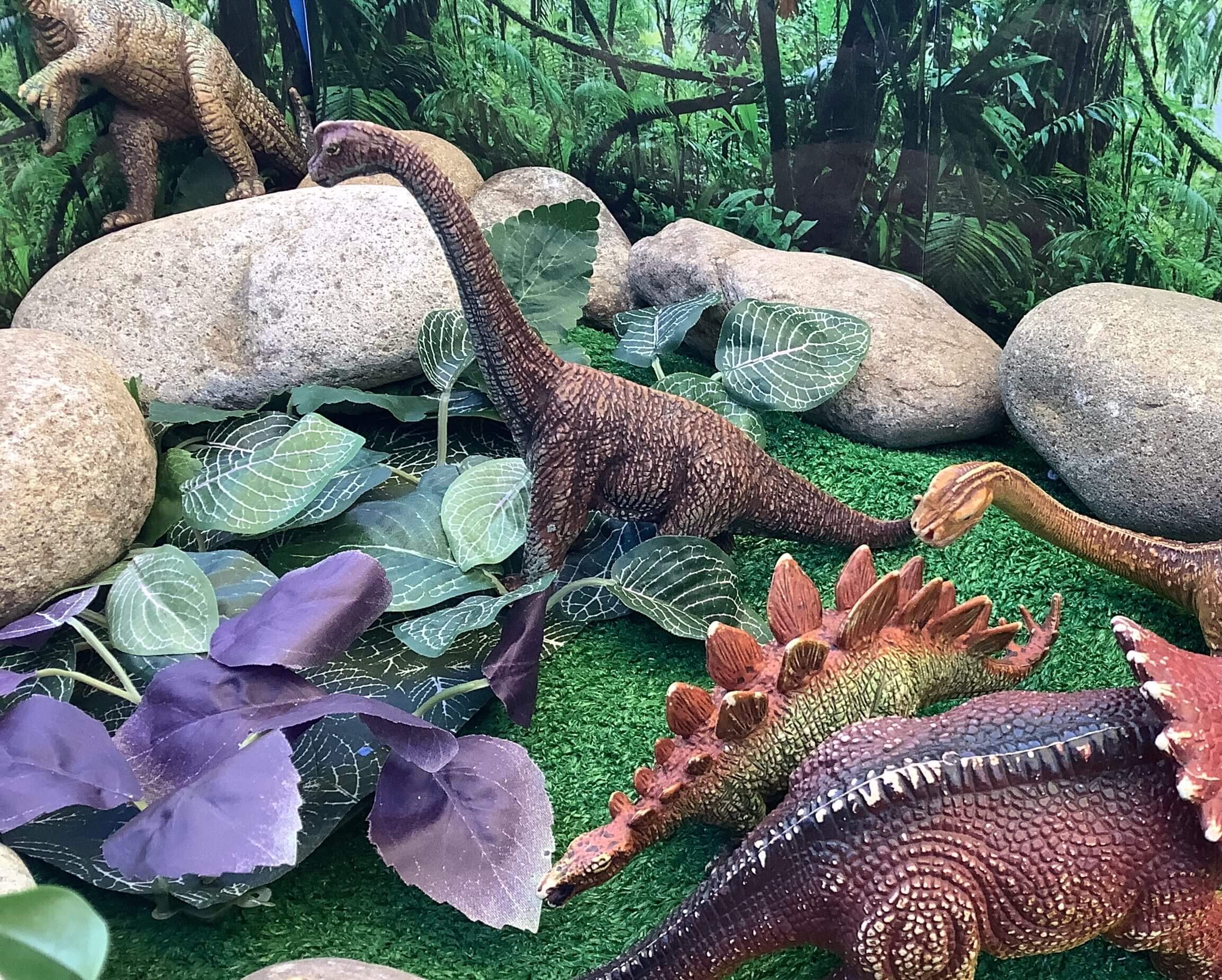 There you have it! A simple Dinosaur small world play idea. It was fun to look around the preschool, find resources and put this little world together.