To Prime Or Not To Prime (This post contains NO affiliate links)
A couple of months ago my seventeen-year-old son finally convinced me to sign up for Amazon Prime. With Christmas coming up it meant that I would be able to get free delivery on a huge range of products. In addition, with an Amazon Prime subscription, we would also have access to Amazon Prime Video. I have to admit that at first, I wasn't overly keen because we already have Netflix as well as Stan. And we don't always have enough hours in the day to watch much of either of those.
BUT when I compared prices I discovered that Amazon Prime Video was so much cheaper than the other streaming services I'm already paying for anyway plus the free delivery option was just way too good an offer to pass up especially as it was so close to Christmas.
So I chose to go for the annual $59.00 a year option. I could have also picked the $6.99 per month option if I had wanted to. Those are the current prices in Australia at the moment.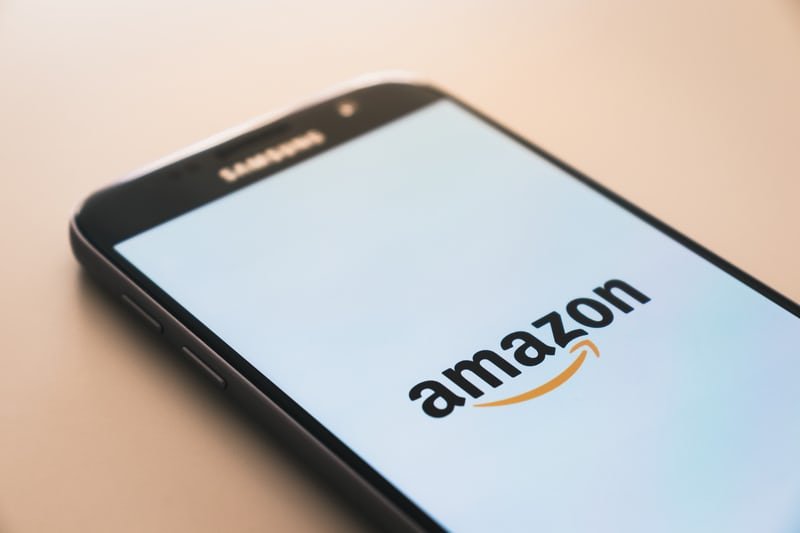 What I Like About Amazon Prime
Well needless to say I am so glad that I did subscribe. I bought many presents for my family and I didn't have to pay any delivery fee. Plus I also like the variety of shows Amazon Prime Video has to offer. It has original shows as well as some really cool retro shows!! And in my opinion, this really makes it different compared to say Netflix and Stan.
Shows I Really Enjoyed
Being The Ricardos
I read so many reviews on this film which is about a week in the lives of Lucille Ball and Desi Arnaz. Many of them were so negative that I almost gave it a miss. The reviews heavily criticised the film because the two lead actors didn't look very much like the real Lucille Ball and Desi Arnaz.
Ignore The Bad Reviews
A couple of reviews even went on to say how bad the film was mainly due to the fact that Nicole Kidman wasn't funny or given the opportunity to be funny. Finally, I read about how Lucie Arnaz, the famous daughter of Lucille Ball, and Desi Arnaz thought the film was brilliant. I thought that if she gave it her approval then that beat all the other bad reviews.
Amazing Actors
Well, Lucie Arnaz was most definitely right. It was brilliant and the two lead actors Nicole Kidman and Javier Bardem were brilliant!! I grew up watching "I Love Lucy" on TV. It was one of my favourite shows to watch with my mum after school.  And watching Nicole Kidman play Lucille Ball was truly spectacular. No, she didn't look a whole lot like Lucille Ball apart from her hair. But her voice and mannerisms were one hundred percent spot on!
I agree that Nicole Kidman wasn't really funny but the reason was that she wasn't meant to be funny. This movie was about Lucille Balls' brilliant mind as a truly gifted comedienne. Being The Ricardos gives us a peek into how thoughtful and meticulous Ball was in regards to every single tiny detail of every episode of "I Love Lucy".
So this show that I grew up watching and truly enjoying was much more complex than I could have ever imagined. Every funny line, gag, and silly movement as well as facial expression was considered and choreographed until it was perfect. The result is that "I Love Lucy" is a truly funny and timeless half hour of pure comedy genius. It was so forward-thinking and changed many things about comedy television that we take for granted today. I really recommend "Being The Ricardos". I think that it gives such a fantastic insight into the truly amazing talent and minds of a couple of comic geniuses. You won't be disappointed!
Modern Love
I had been looking for a series to watch and I found one in "Modern Love". At first, I wasn't sure so I did what I usually do. I gave it the 5-10 minute test. If a show doesn't grab me in that amount of time then I will move on and find something else to watch. It's actually a good way to test a show because for me it saves a lot of time and disappointment.
Well, "Modern Love" grabbed me in the first minute and it hasn't let me go! It is based on the New York Times weekly column also called Modern Love. Different love stories are adapted into half-hour episodes and you will find some big-name actors in every episode of "Modern Love".
The first season featured Anne Hathaway, Tina Fey, Ed Sheeran, and Dave Patel. The second series has Minnie Driver, Kit Harrington, and Anna Paquin. Who doesn't love a good dose of romance? I know I do!! and "Modern Love" gives me the romance fix I crave every single time! Definitely a series worth watching.
Shows I Didn't Enjoy
Little Fires Everywhere
The first few minutes of this show were interesting and dramatic enough that it straight away had me intrigued. The eight-part series starring Reece Witherspoon and Kerry Washington was indeed very intense. It follows the seemingly perfect life of the Richardson family and how they become tangled up with a mother and daughter who come to live in their town.
There were so many layers to every character and overall it was full of twists and turns. After every hour-long episode, there were just so many unanswered questions! So I ended up binge-watching the whole season over two nights.
But I have to say that I didn't really like this show very much at all. I had read many reviews claiming how great it was and when it was first released it was extremely popular. The reason why I watched it so quickly was because I wanted to find out how it ended. I was really impatient with it and to be honest I wanted it over, finished and my questions answered. Furthermore, if I had taken a day's break from watching I probably wouldn't have continued.
It wasn't a bad series and I guess I can see why "Little Fires Everywhere" received so many great reviews. The acting was good, the plot was thick and the storyline was deep. But for me, it just left me feeling down.
The Marvelous Mrs. Maisel
I know, I know everybody loves this show! But I just couldn't. I gave it a good go because everywhere I turned I kept reading about how great it was. I even ignored my 5 to 10-minute test and watched Season one (I'm sticking to my tried and true test from now on).
"The Marvelous Mrs. Maisel" is a comedy-drama about a housewife who discovers she has a talent for stand-up comedy. Try as I might, the only things I liked about this show were the lovely fashions and set design. I found the characters unlikeable, the whole show irritating and the humour crude and predictable.
I really and truly wanted to love this show or at least like it. After all, it was created by Amy Sherman-Palladino who also created my all-time favourite show "The Gilmore Girls". But unfortunately, I just couldn't.
Is Amazon Prime Video Worth It?
So there we have a couple of hits and a couple of misses for me on Amazon Prime Video!  Overall I think for the price, Amazon Prime is worth subscribing to. Although it doesn't offer the huge variety of shows that other streaming services do. I am enjoying the choices that it does have. I also like that when I'm not sure about what to pick I can always watch some of my old favourite shows I grew up with because Amazon Prime Video has a nice selection of oldies but goodies.