Hi friends I hope that you are all well and have had a nice weekend. I'm happy to be back here today for the usual 'Hello Monday' link-up with Holly and Sarah. Also sharing today's post with 'Monday Morning Blog Club' on Sticky Mud And Belly Laughs. Like I always say…the weekend sure went by super fast!!!
Friday Night
My Aunty messaged me on Friday afternoon and asked me over to her house for dinner. Impromptu dinner invitations are always so fun!! Especially when I was going to be home alone Friday night.
Steve was at work and Sam went to his first real concert to see Tyler The Creator. I had never heard of Tyler The Creator before so I googled him and apparently he is a famous American rapper and Sam is a big fan.
I don't mind spending Friday evenings alone anymore. It felt a bit strange at first but now if I know that I will be at home alone then I will make sure to plan relaxing things to do. I think that I might do a post soon about fun things you can do when you are home alone on a Friday night!
Anyway, I had a wonderful time at my Aunty's and she cooked THE most delicious dinner!! I really wished that I had two stomachs so I could have kept eating!! It was amazing!! Then we spent the rest of the evening chatting. My lovely cousins were there so it was really nice to catch up with them too.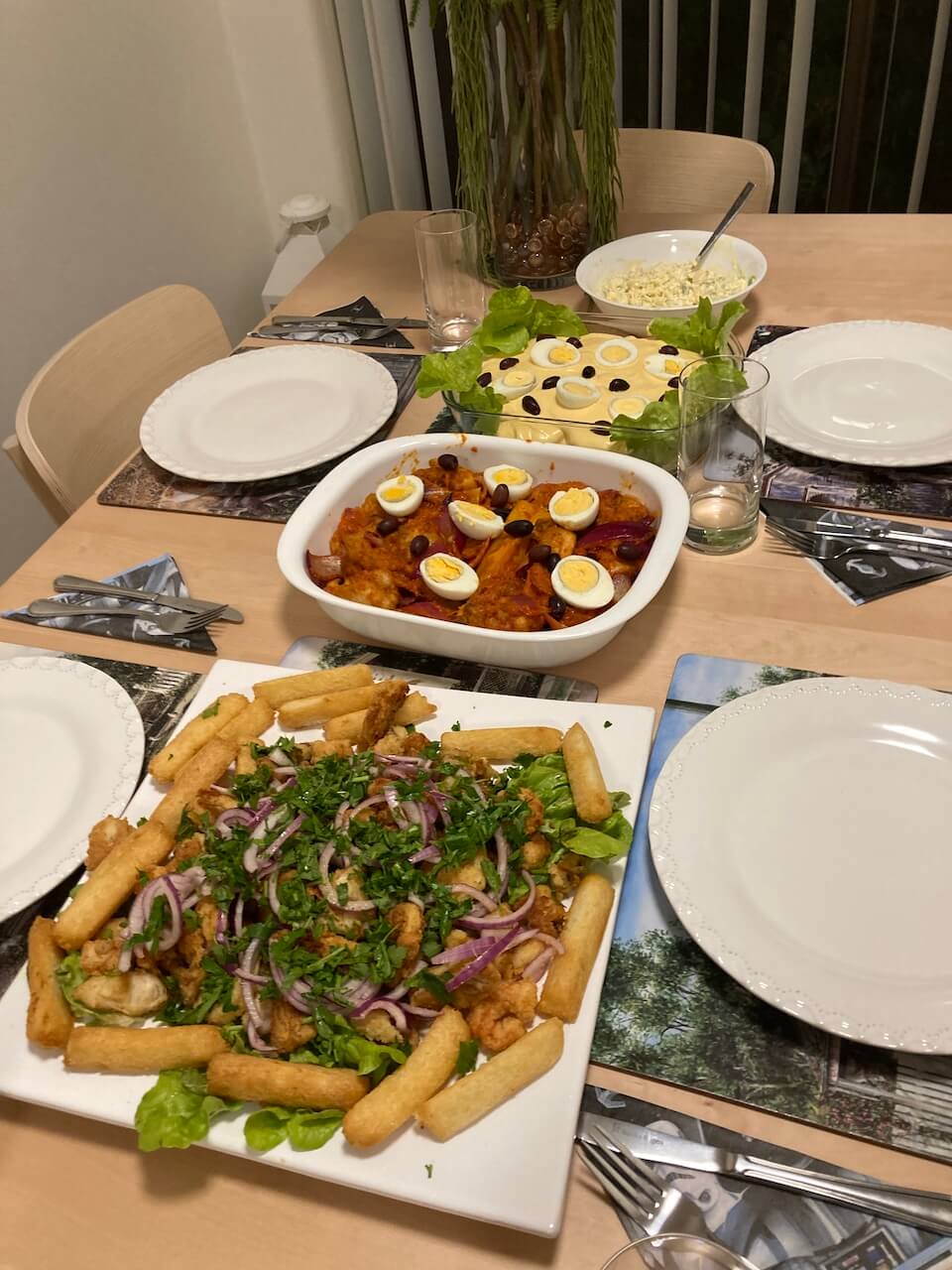 Saturday
I had a nice sleep-in on Saturday and a lazy morning. Later in the afternoon I still had a few household chores that I needed to do. I have this fantasy that if I do my housework and washing all during the week then I will have weekends free. Ummmm…….nope. But I'm sure that if I didn't have a Monday to Friday cleaning schedule then my weekends would be a total nightmare.
After dinner, I sat in front of the TV with some yummy chocolate-coated peanuts and my weekend ginger beer. I watched a couple of episodes of 'Stranger Things'. I'm up to season 3 and I am really loving it!
Oh yes, I also sold my Mum's orthopedic chair on Facebook Marketplace on Saturday. I bought her the chair after she had a horrible fall way back in February. She only sat in it for about 2-3 days before she went back into hospital and then very sadly passed away.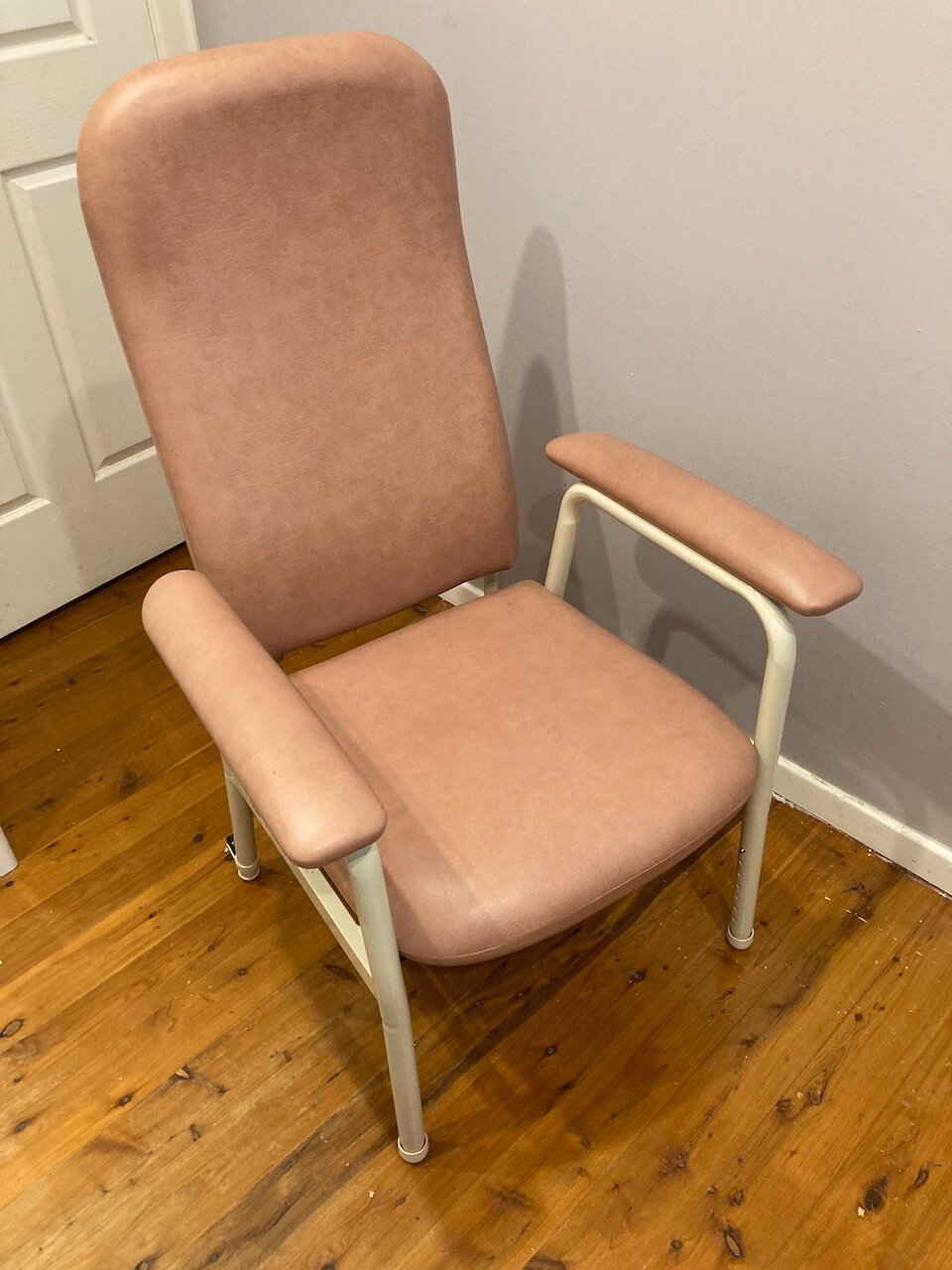 I always want my blog to be a happy place but I also want it to be authentic and honest. So I have to tell you that selling her chair was very hard. Lots of tears hard. Grief is such a weird journey. Some days I find that one minute I'm ok and then the next I'm really not. I miss my Mumma.
Sunday
On a brighter note, we had a lovely Sunday! My friend celebrated her birthday at St George Motor Boat Club with a big party and we had a fun time! Here I am with Steve, the poor guy only stayed for a short while, and then he had to go to work. That's the hard part about working in hospitality.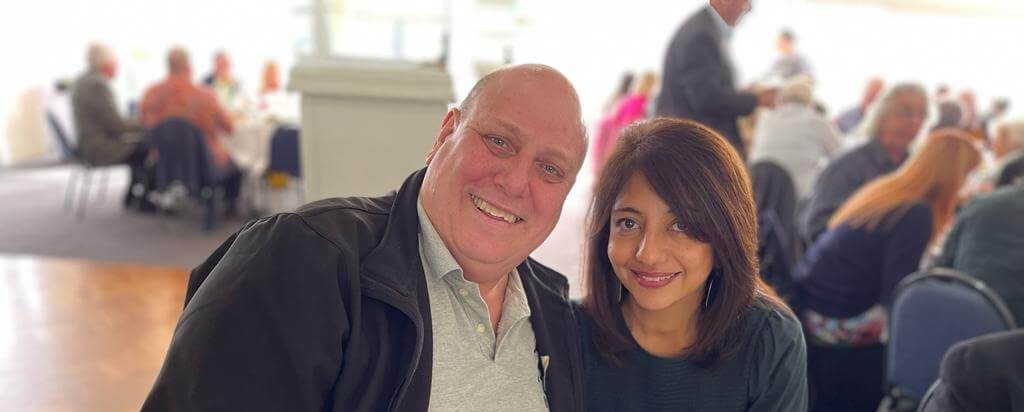 We had such a delicious lunch! There were platters of antipasto with pita bread to start with.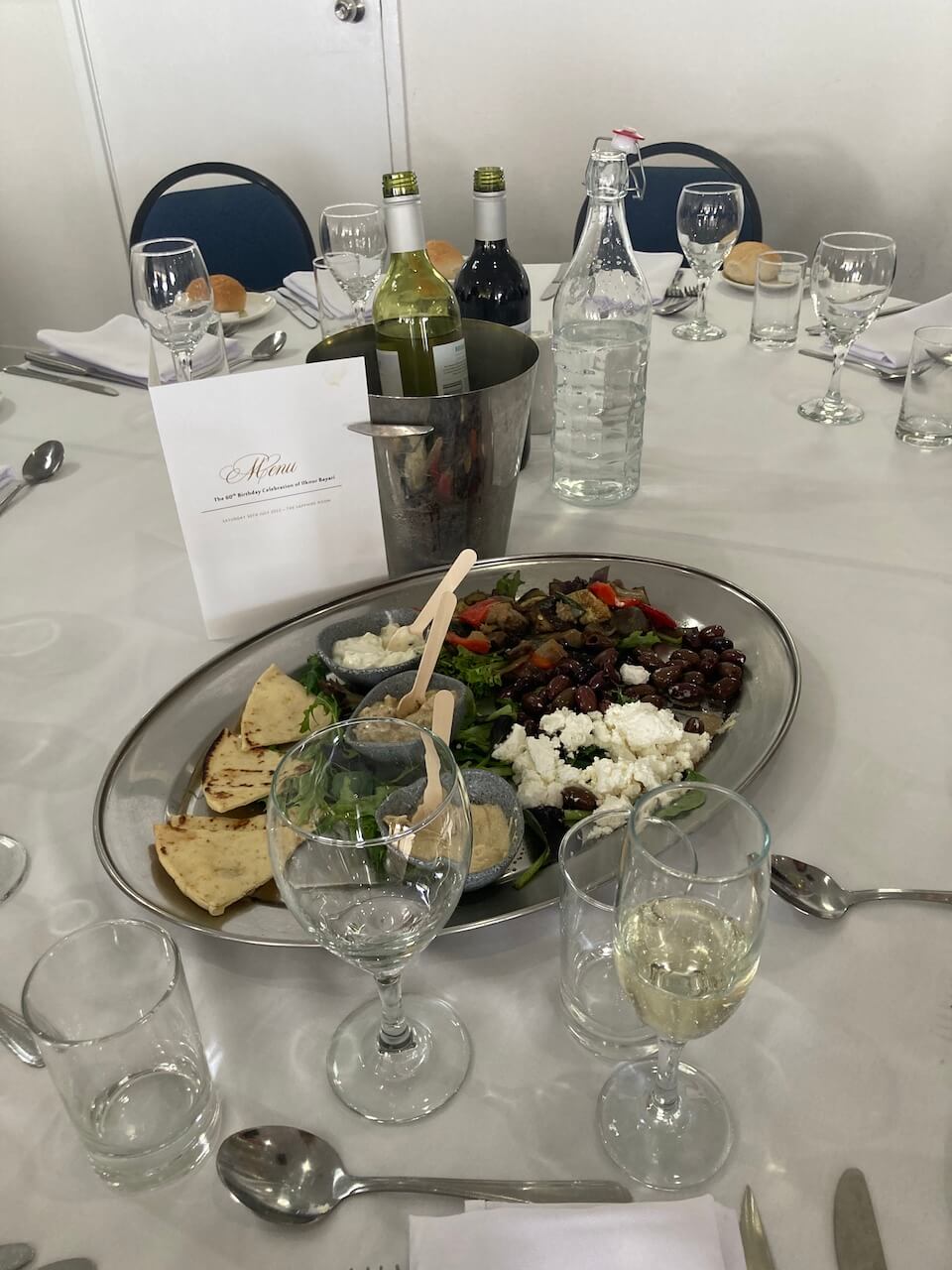 Then for entrees, we had chicken skewers with tzatziki or tortellini with pesto.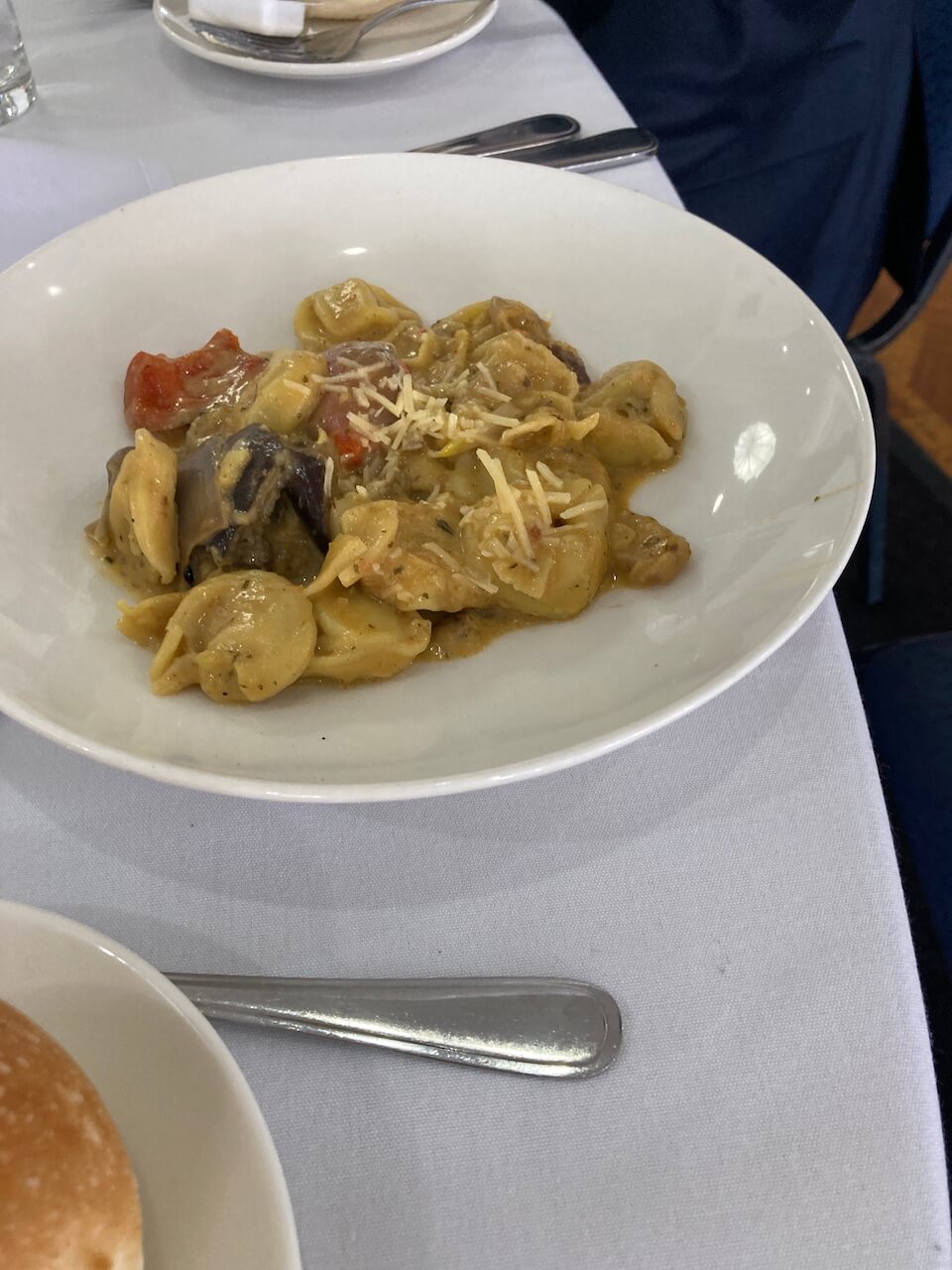 The mains were juicy steaks and creamy mash with a red wine jus and corn on the cob. Or tender juicy chicken with potatoes and broccolini.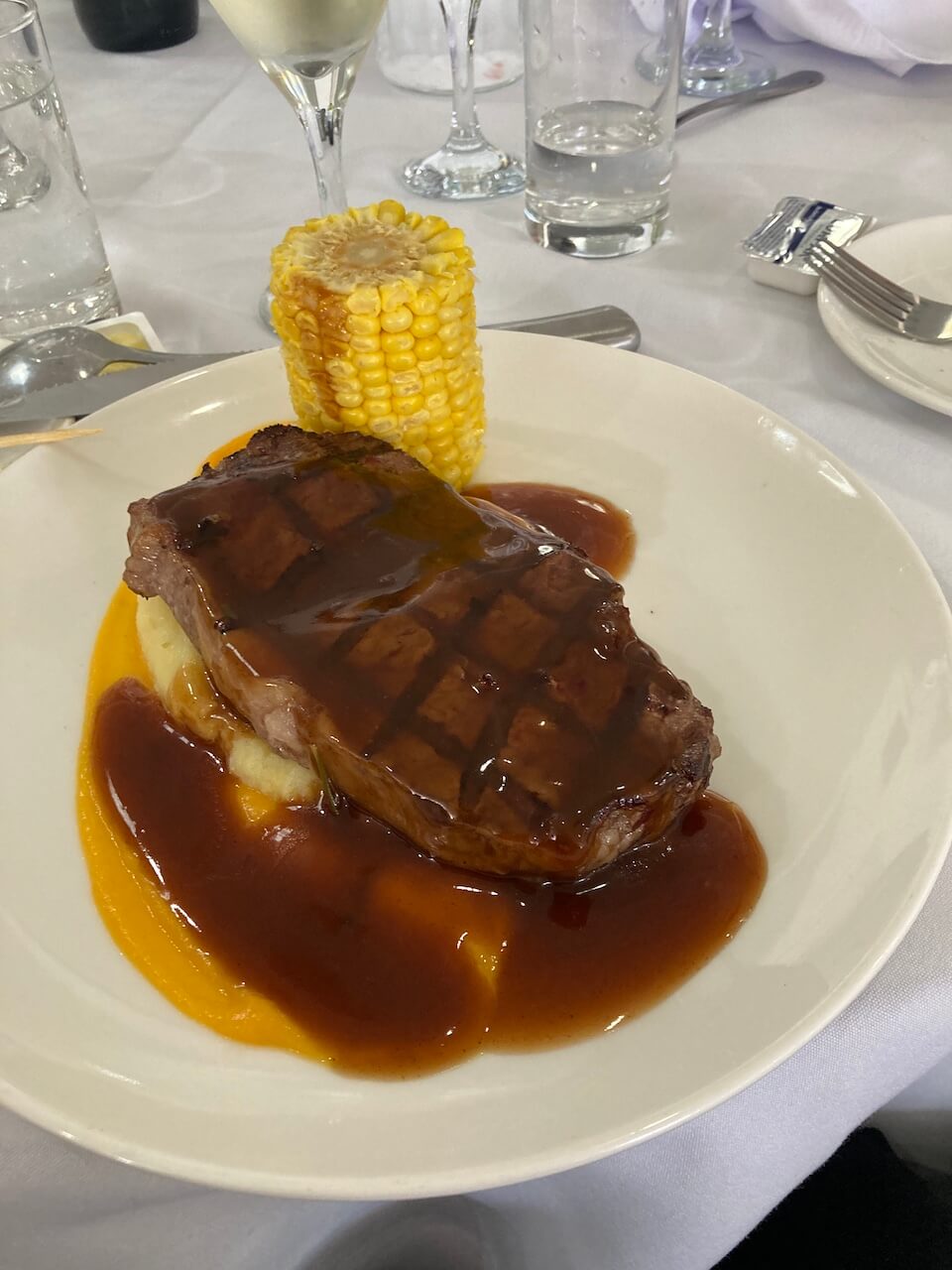 I had to make sure that I ate my corn in a delicate lady-like manner. No fingers!! I was also very conscious of being extremely careful when I was cutting the kernels off the cob with my knife. I didn't want the whole corn to slip and go flying off my plate. Yes, this has happened to me before in public and it was a very traumatic experience! 😂
Steve and I shared all our dishes. For dessert, I had the pannacotta and Steve had gone to work by then so he missed out on his sticky date pudding. Sadly I was way too full to eat his dessert too.
My weekend was a mixture of finishing off some housework and doing a bit of reminiscing. It was also sprinkled with some fun moments too. So I have to say that overall it was a very nice weekend indeed!
Anyway, I really hope that you are all well and that you have a great week. Thanks so much for stopping by to have a read.
Happy Monday dear friends!