Hi, friends for today's Hello Monday post I thought that I would do a quick recap and share some photos of the fun surprise birthday party we had recently for my cousin's 30th. My aunty did such an amazing job organising such a great night. She recruited her son's girlfriend and me to help her with planning and decorating. We really enjoyed being part of the whole process.
A Star Wars Theme
My whole family are huge Star Wars fans. We had this really cool tradition too. As a family, we would always make sure to go and watch the latest Star Wars movies together at the cinema. I have been a massive fan since I was seven years old when the original movie came out. I remember falling instantly in love with Luke Skywalker. So it's no coincidence that we named our oldest son Luke! Don't worry we didn't call our younger son Han Solo haha!!
So it was a perfect theme for my Star Wars-loving cousin. We the party planners had our own WhatsApp group. Where we would communicate all our top secret plans. I think we all did such a great job too because my lovely cousin had no clue and it was so fun to see her reaction when she opened the door. We all did the usual "SURPRISE" and then played the Star Wars theme. It was great!!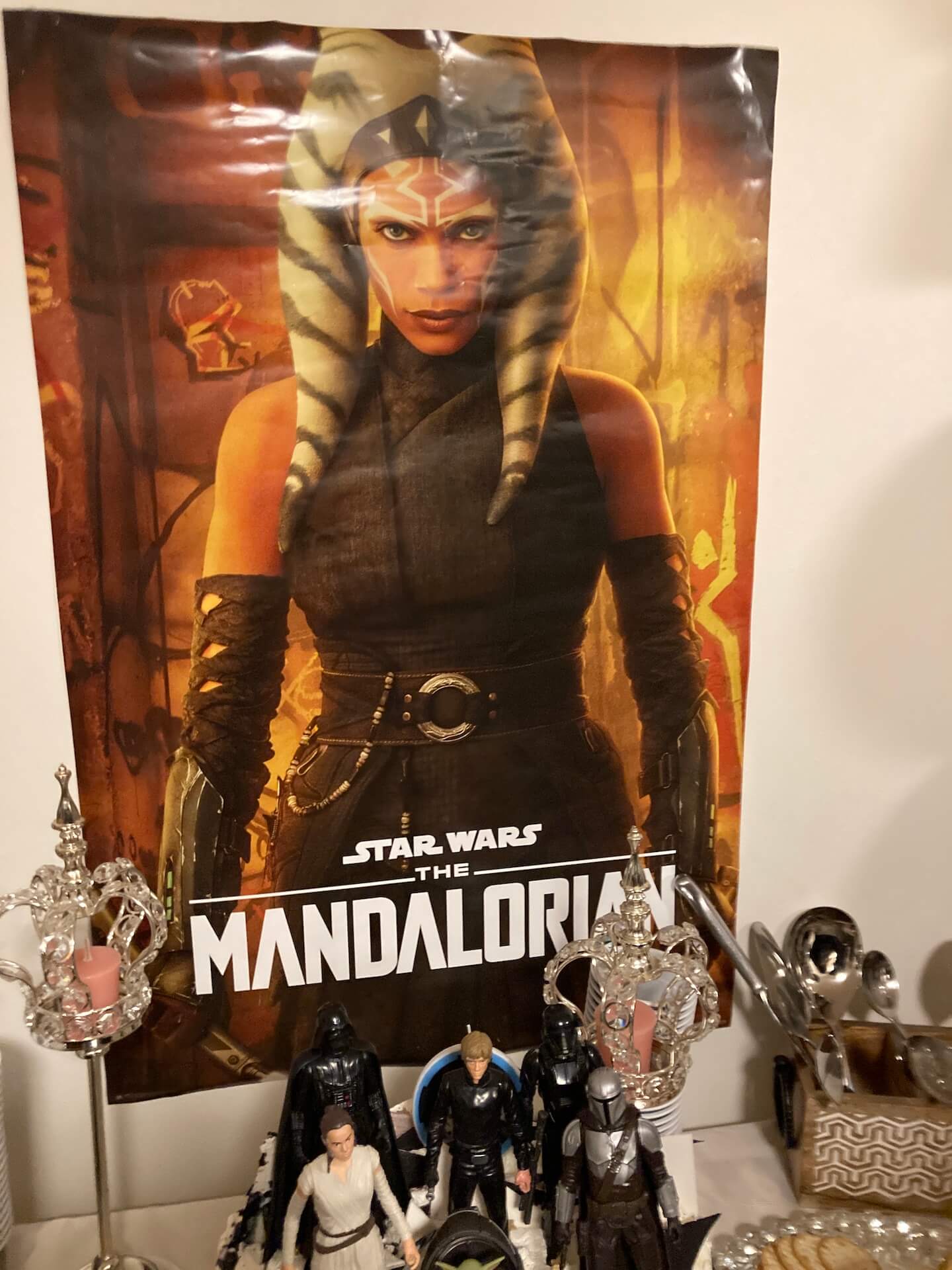 Costumes
I found our costumes online and my aunty bought one for my cousin to change into once she arrived at the house. Oh yes, I forgot to mention that we told my cousin that we were taking her out for dinner to celebrate her birthday. But first, we were meeting at my aunty's house.
Here are some pics of the costumes everyone wore on the night!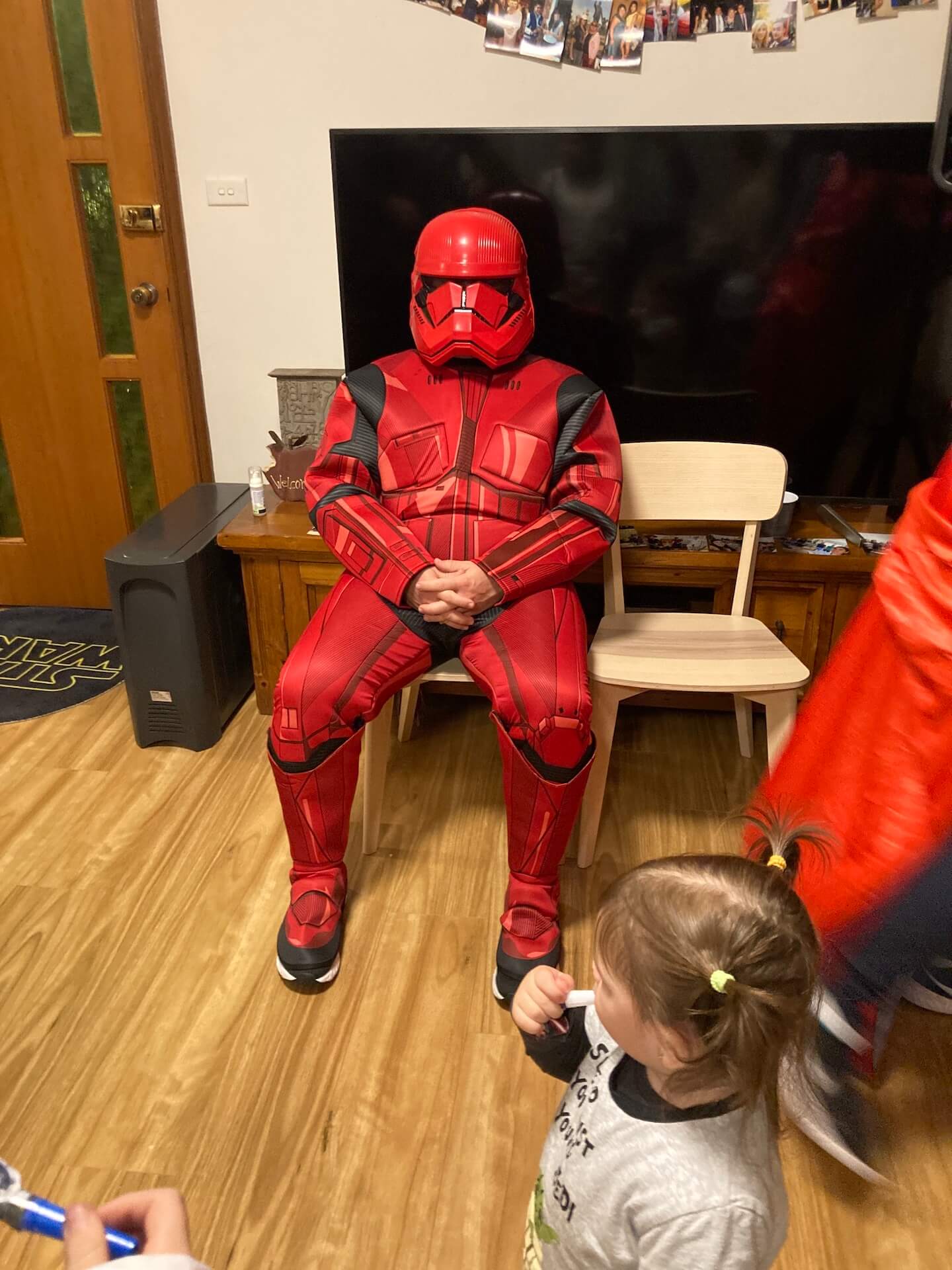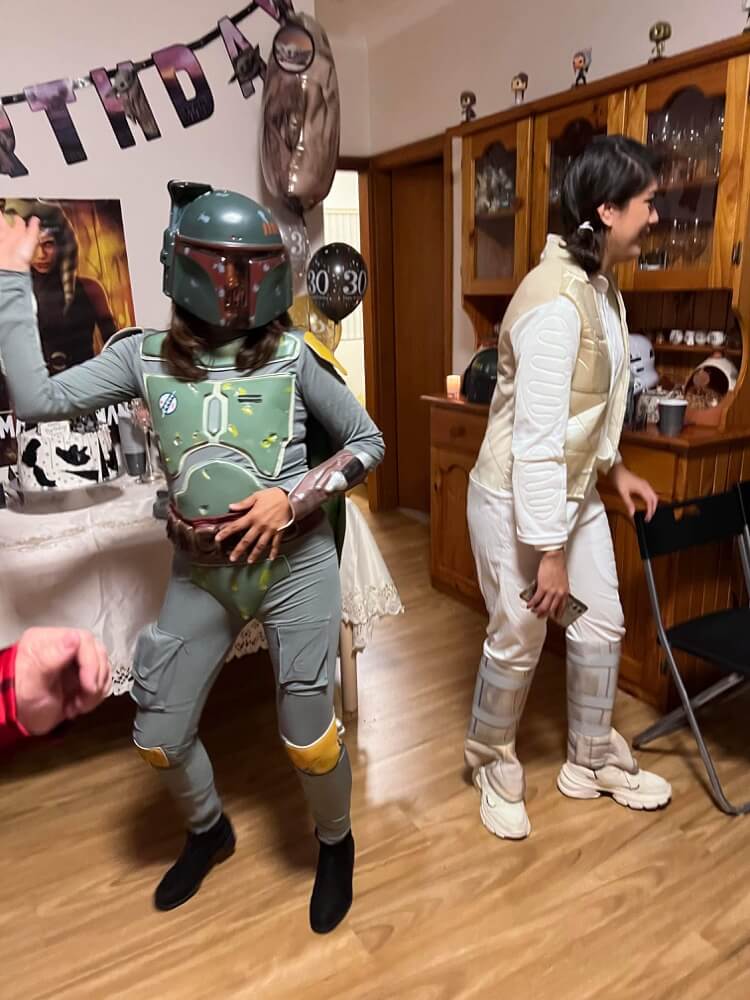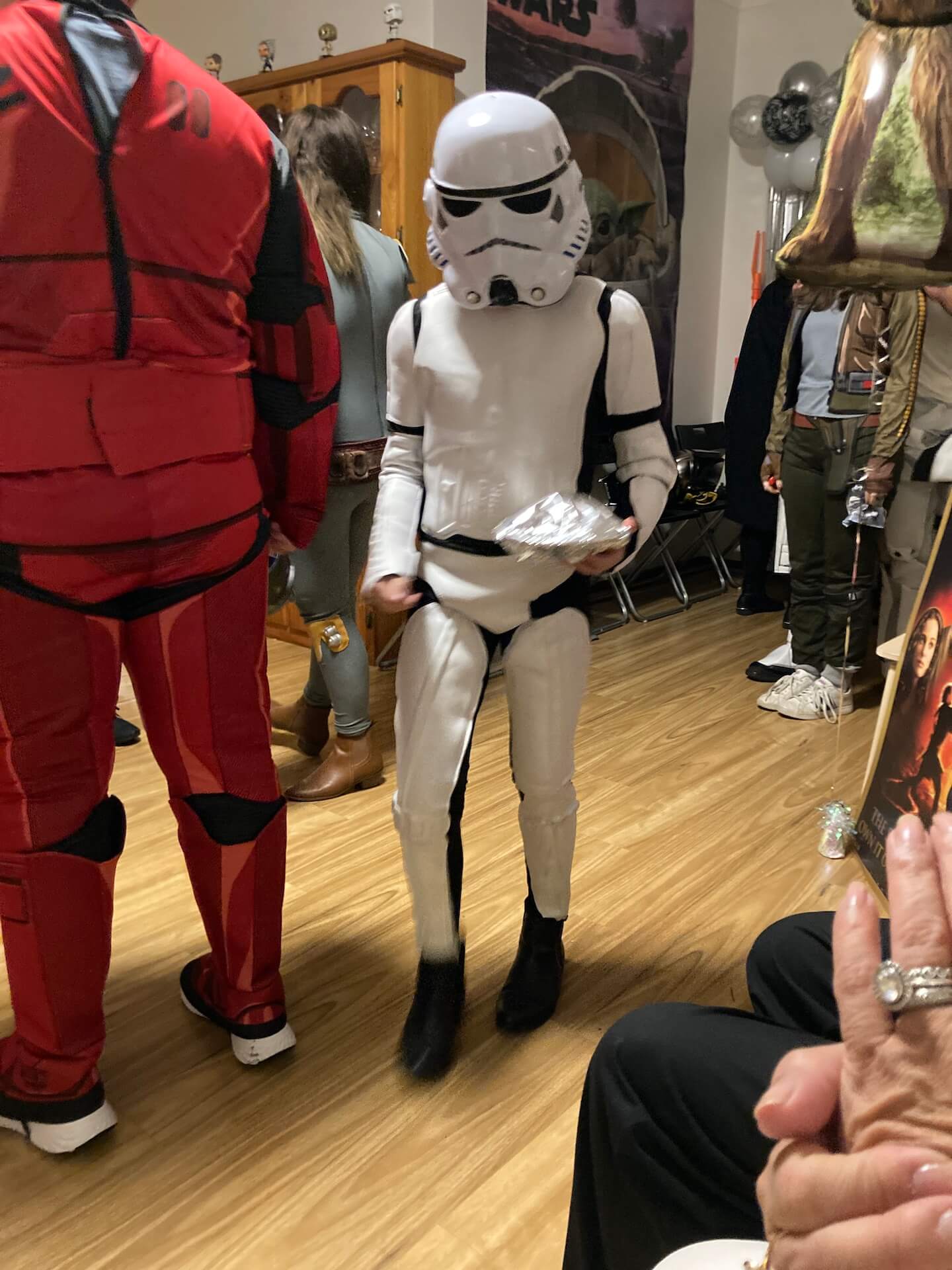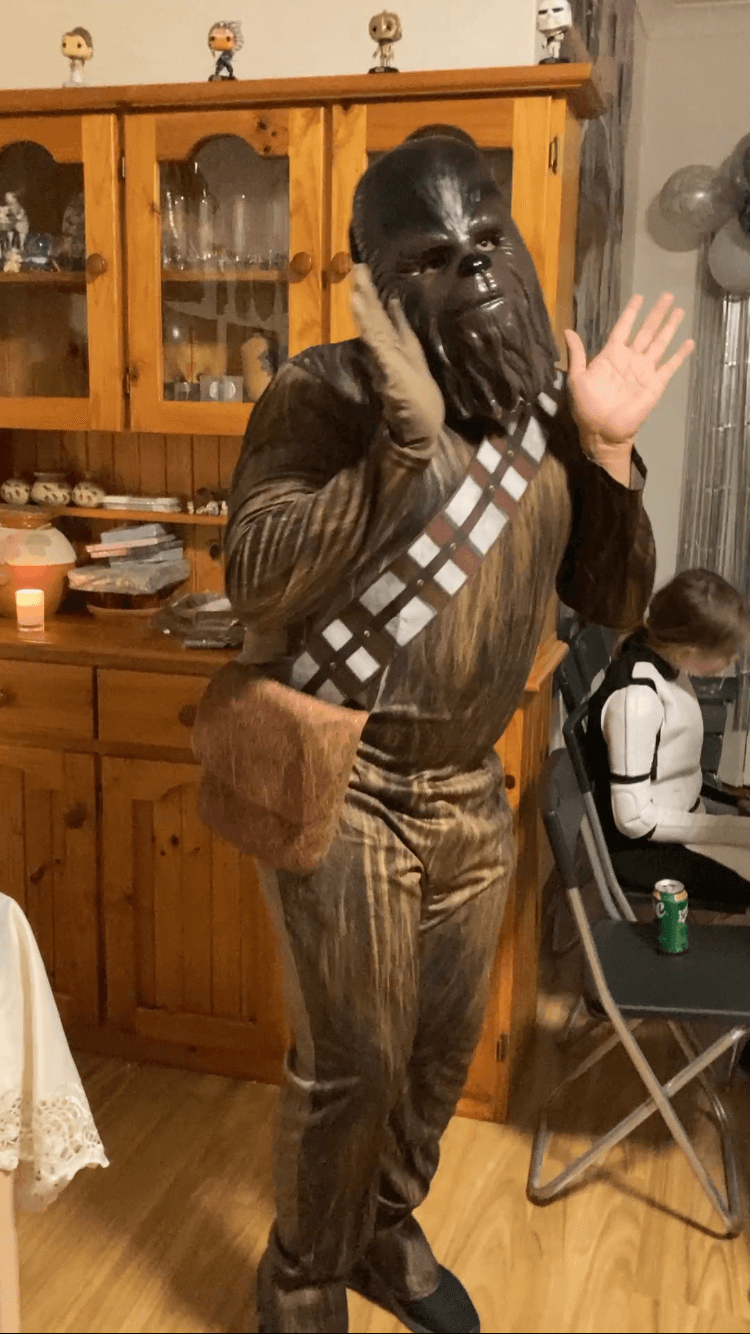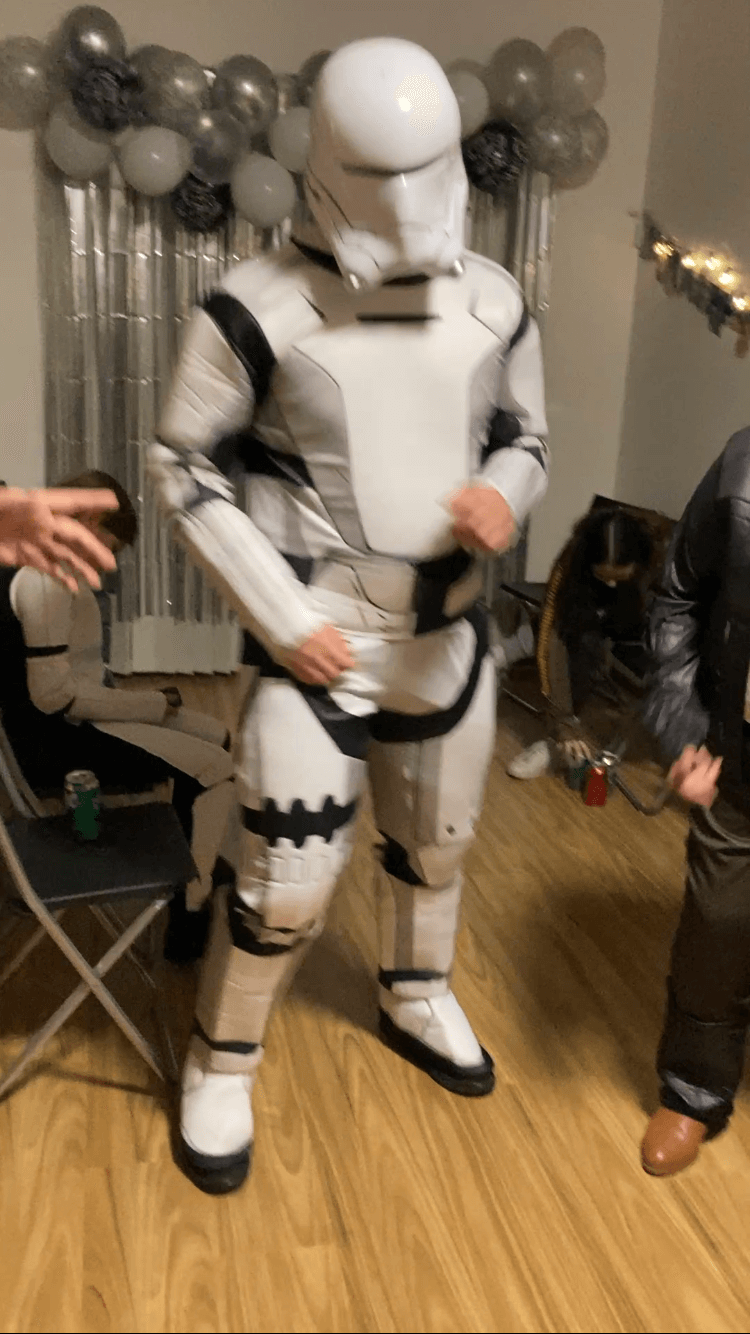 Ooops this picture is blurry because the stormtrooper was having a great time dancing!
A DJ
We had a great DJ who played all our favourites too. It was a really fun mix of music my cousin liked as well as good old disco and of course some '80s music for us oldies. Every time I went to sit down and take a break from dancing. The DJ would put on another song we all loved so up we'd go again.
The Cake
The cake was delicious and decorated with a whole bunch of Star Wars characters too.
It really was such a fun surprise birthday party!
Linking up with Holly and Sarah for today's Hello Monday post
Sharing on