Hi friends, It's so great to be back for this month's edition of Let's Look.  I love this linkup with Erika and Shay. It's such a fun way to grab some amazing ideas and take a peek into how we do 'life'. Today we are talking about how we do every day cleaning and I'm excited to share with you some simple tips that I use. How to keep a house clean every day? That is one of the big questions, isn't it? It can be so daunting! But I have found that if you break up the chores into simple manageable daily tasks. Then life is just so much easier.
I work full time and like everyone else does I really treasure my weekends! So the last thing I want to do is spend the weekends tackling a mountain of housework. These simple every day cleaning tips help me to keep my house clean and tidy. And best of all it means that my weekends are mostly free from housework.
How To Keep A House Clean Every Day
1. Make Your Bed Every Day
I know that it can be so tempting to just get out of bed and leave the bed unmade. But it really only takes a minute to get it done. And once my bed is made then the whole bedroom looks instantly tidier. Making my bed every morning also makes me feel much more productive for the rest of the day. Because I know that once I have knocked down that task like a champ then I can move on to the next!
2. Have A Place For Everything
I try really hard to make sure that I have a designated place for everything. It just makes finding things so much easier. One example is. We have a round wooden tray in our entryway for our keys, wallets, and sunglasses. As soon as we get home we plonk all those essentials in there. And then we just grab them as we run out the next morning. There's nothing more frustrating than looking for keys etc when you're in a hurry to get out the door.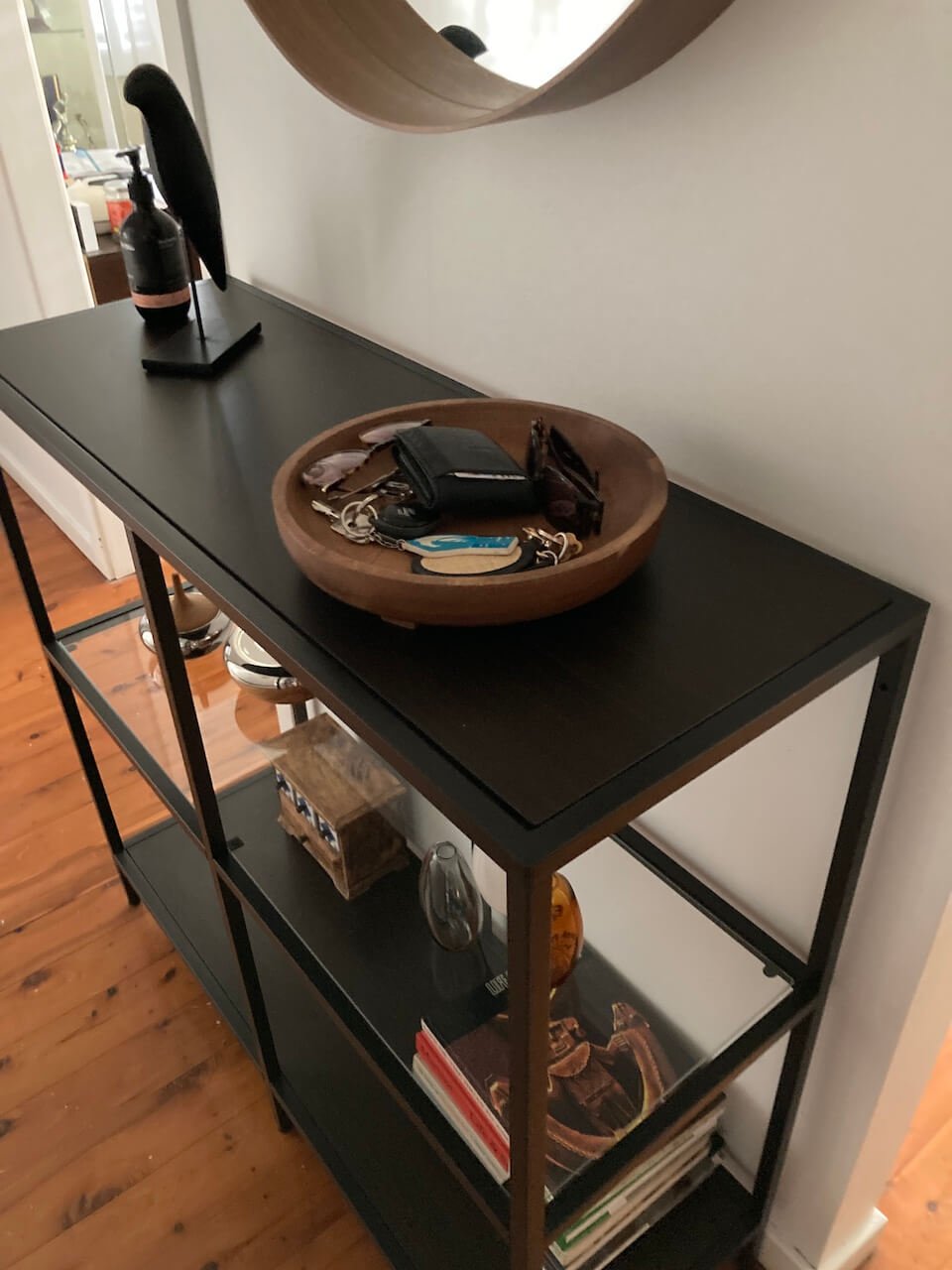 3. Do Laundry Every Day
The laundry is never ending!!! I get so excited when I see the bottom of the clothes hamper. But sure enough, that excitement is so short-lived. To stay on top of the laundry I just make sure that I do a load or quite often more than one load every day.
Then to make the task of folding more bearable. I will do it while I am watching/listening to a favourite show or movie. I have to admit that I also get a real kick out of seeing my piles of laundry all neatly folded and smelling fresh. Oh yes and another thing I do is that I make sure to put all the folded laundry away asap.
4. Keep A Squeegee In The Shower
A friend of mine told me about this trick ages ago and I used to wonder how she got her family on board with it. I gave it a go and bought a couple of squeegees for our showers and now we are all in the habit of squeegeeing after every shower too! This is really one of the best ways to keep the shower from getting all mouldy and gross. Makes the bathroom cleaning chore so much easier!
5. Clean Up As You Cook
I clean up as I cook so that I don't have a huge pile of mess to deal with after dinner. I also wipe the countertops and make sure that they are clutter-free.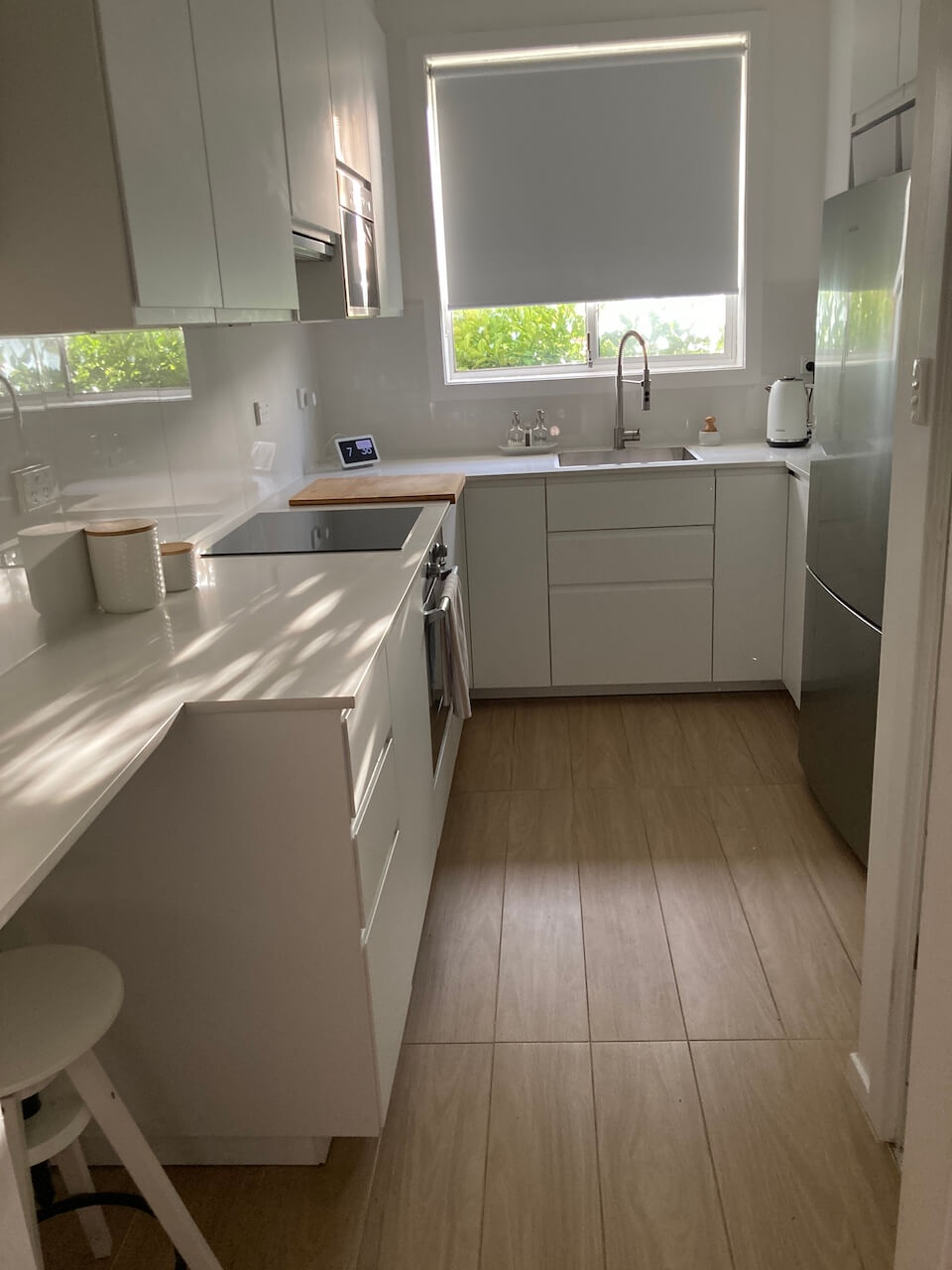 6. Turn The Dishwasher On Every Night
Before bed, I will make sure to put the dishwasher on, and then the next morning one of us will unpack it and put everything away.
7. Deal With Mess And Spills Straightaway
If I spill something I clean it up straight away and if I notice dust or something that needs a quick clean then I'll try to do it as soon as I spot it.
8. Hang Up Clothes And Put Shoes Away
I never leave clothes lying around they either get hung up straight away or they go in the dirty clothes hampers. The same goes for shoes, as soon as they come off they go away where they belong.
9. Give The Bathrooms A Quick Clean Everyday
I like to give my main bathroom and ensuite a quick clean every day. All it takes is a quick spritz of my favourite Earth Choice Bathroom spray over all the bathroom surfaces as well as the bath and shower. Then I disinfect the toilet and squirt some Harpic toilet cleaner into the bowl and give it a good swoosh with the brush. I use the disinfectant floor wipes to clean the bathroom floors and that's it! Done in a flash!
9. Sort The Mail Straightaway
As soon as I get home I check the mailbox and then go through the mail. I recycle anything that we don't need and then file what we do need. It's a great way to keep that paper clutter under control.
10. Do A Quick Tidy Up Before Bed
Before I go to bed I do a super quick tidy-up of the lounge room. I do things like make sure that the coffee table is neat and tidy and the cushions on the sofa are all puffed up. I just love getting up in the morning and starting the day off with a tidy space. Our house is not very big so I can do this really fast.
11. Stick To A Routine
I'm pretty strict and consistent with my cleaning routine which you can read all about here. This means that my 'every day' cleaning has now just become a habit. I do my household chores each day of the working week and then I give myself the weekend off as a reward. Except for laundry because there is always laundry to be done!
I hope that you have enjoyed reading about how I do every day cleaning and that you find some of these tips for how to keep a clean house helpful. Keeping a clean house is really important to me and I find that I feel way more relaxed and happy when all my household chores are under control. But in saying this, I do need to remind myself that my world won't cave in if I miss doing something every day. Because hey, it's important to be kind to ourselves too. Hope you have a great day!
Related Articles
Simple Hacks For Busy Working Mums
How To Get Motivated To Clean And Organise